Gazelle commuter bike
Do you want to commute to and from work in comfort every day? Sail past the traffic jams? Arrive on time for that early meeting? Or simply get into town quickly? You can do all these things with a Gazelle commuter bike. Sporty bikes for the daily commute, but also to get through town nimbly and quickly. The ideal bike for day-to-day use in all weathers. A popular alternative to public transport and the car!
Vento S27
Combine smart design with sportiness on the Vento S27. High-grade Shimano Deore-Altus gears offer the ideal assistance on a sporty bike ride and the fixed front fork provides direct steering for optimum control – you will be prepared for any challenge with it.
Show the bike
Ultimate S8
No more maintenance or chatter from the chain when riding your bike. With the innovative belt drive on the Ultimate S8 you do away with the chain: direct and much cleaner than a traditional chain. This gives you the benefit of an ultra-smooth, maintenance-free and quiet cycling experience. In addition this Gazelle bike has been recognised with a Good Industrial Design prize 2015.
Show the bike
Cityzen C8 HMB
You can take on any adventure with the CityZen C8 HMB. The powerful Bosch mid-mounted motor and extended range mean that no hill is too high or destination too far.
Show the bike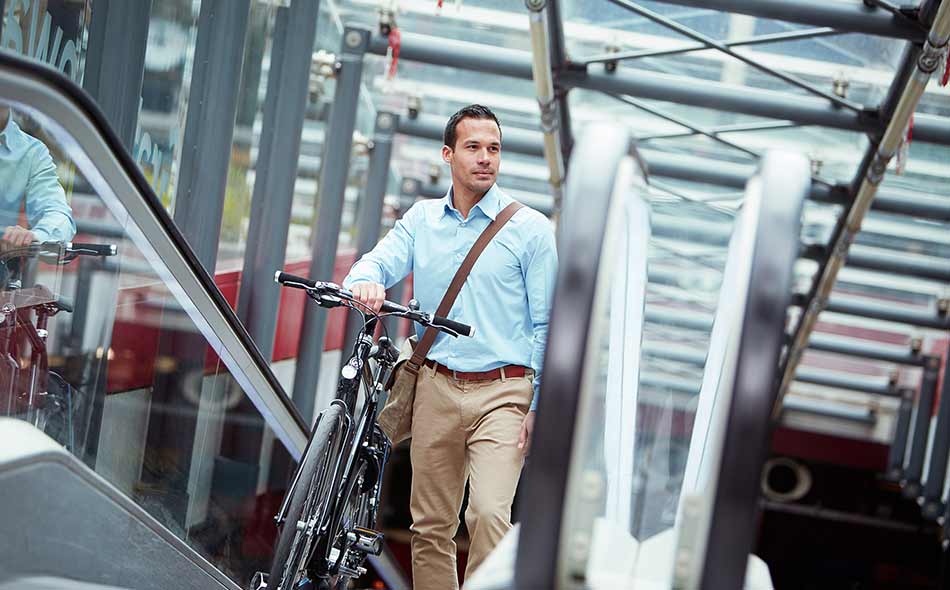 For moderate distances
A Gazelle commuter bike is an excellent alternative to public transport and the car. No more trouble with train delays or traffic jams! Sporty cyclists commute easily between home and the workplace. A sporty seating posture provides the perfect posture from the outset to cut through the traffic as swiftly as possible. Practicality, style and speed all come together as one in these bikes. The minimalist design and unique details ensure you stand out from the herd. A commuter bike is ready to cope with anything you will come up against on the way and suitable for all weathers!