Advice purchase electric bicycle
What do you need to know before you buy an e-bike?
With the weather – and especially the wind – it can be nice sometimes to get some extra assistance while cycling. This also holds true if you want to travel a long distance on your bike or even if pedalling gets more difficult. In such cases an e-bike is an excellent answer: optimum cycling pleasure with minimal effort and maximum assistance. But even if you don't need added assistance per se, an e-bike can be the right choice. E-cycling makes it a little easier to get going and much more fun too!
On this page, you will find everything you need to know when acquiring an e-bike. This makes choosing an e-bike even simpler.
How does an e-bike work?
An e-bike combines your own effort with the power of an electric motor. This motor assists you up to around 25 kilometres per hour. The current for that 'extra boost' is supplied by the battery, which is often located in the rear carrier. The motor in an e-bike is located in the middle of the bike, in the rear wheel or in the front wheel. Smart sensors measure your speed, your pedal force or your pedal rotation and use this information to provide the appropriate electric assistance.
An e-bike is very easy to operate, with controls on the handlebar. This is where you select your level of assistance for example. There is also a display on your handlebar, with readouts for everything, such as how fast you are going or how far you have already travelled.
What will you be using the bike for?
Your choice of an e-bike depends not only on your personal preferences and budget, how you will be using the bike is also an important factor. Is the bike for short daily local trips or commuting to work? If so, you will want an e-bike that gives you the appropriate assistance quickly, without requiring an effort on your part. Do you often cycle for long distances at a time or go on cycling holidays? If so, you will want a bike with a battery that provides assistance for longer. How you use it therefore will determine your choice of the various (technical) components.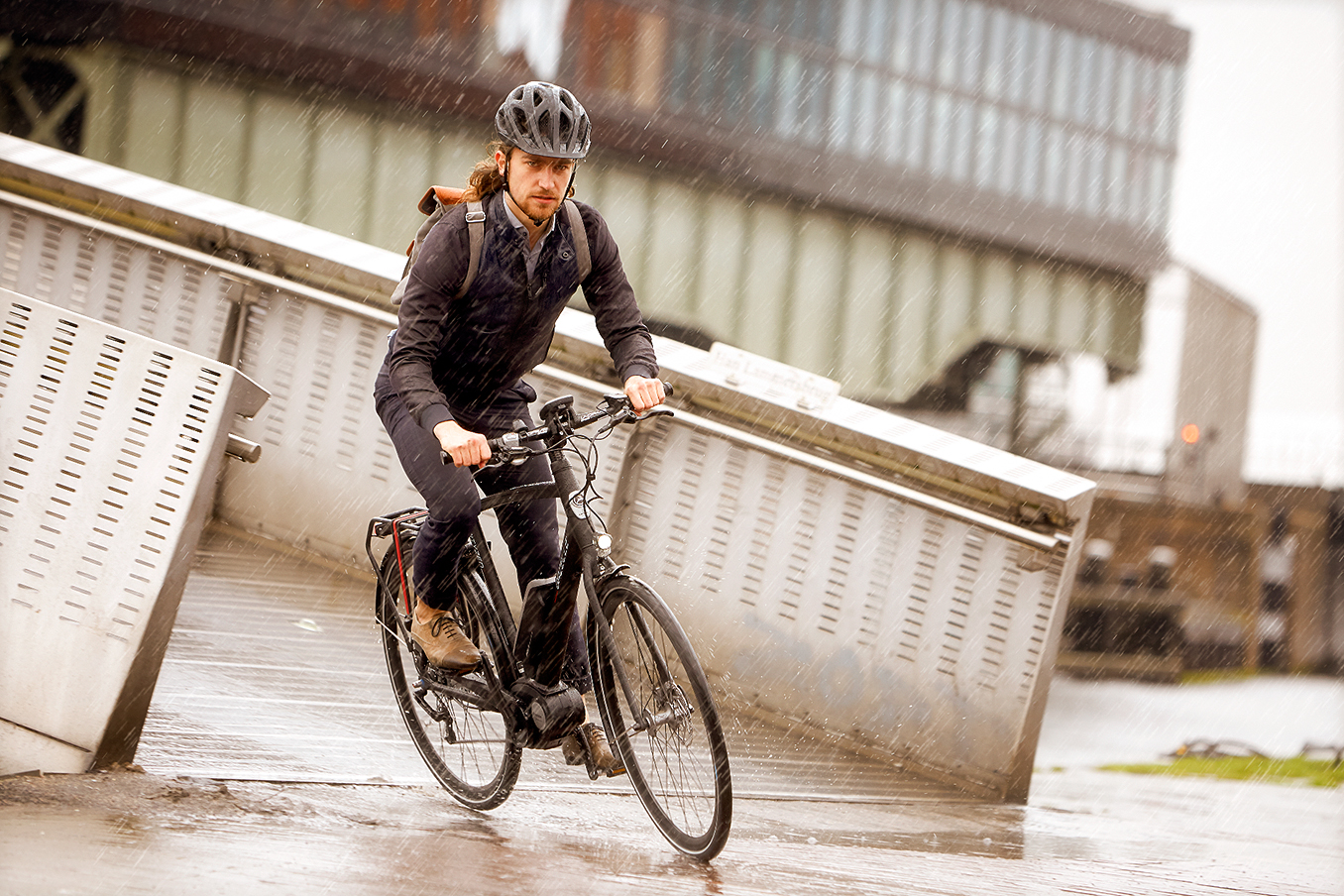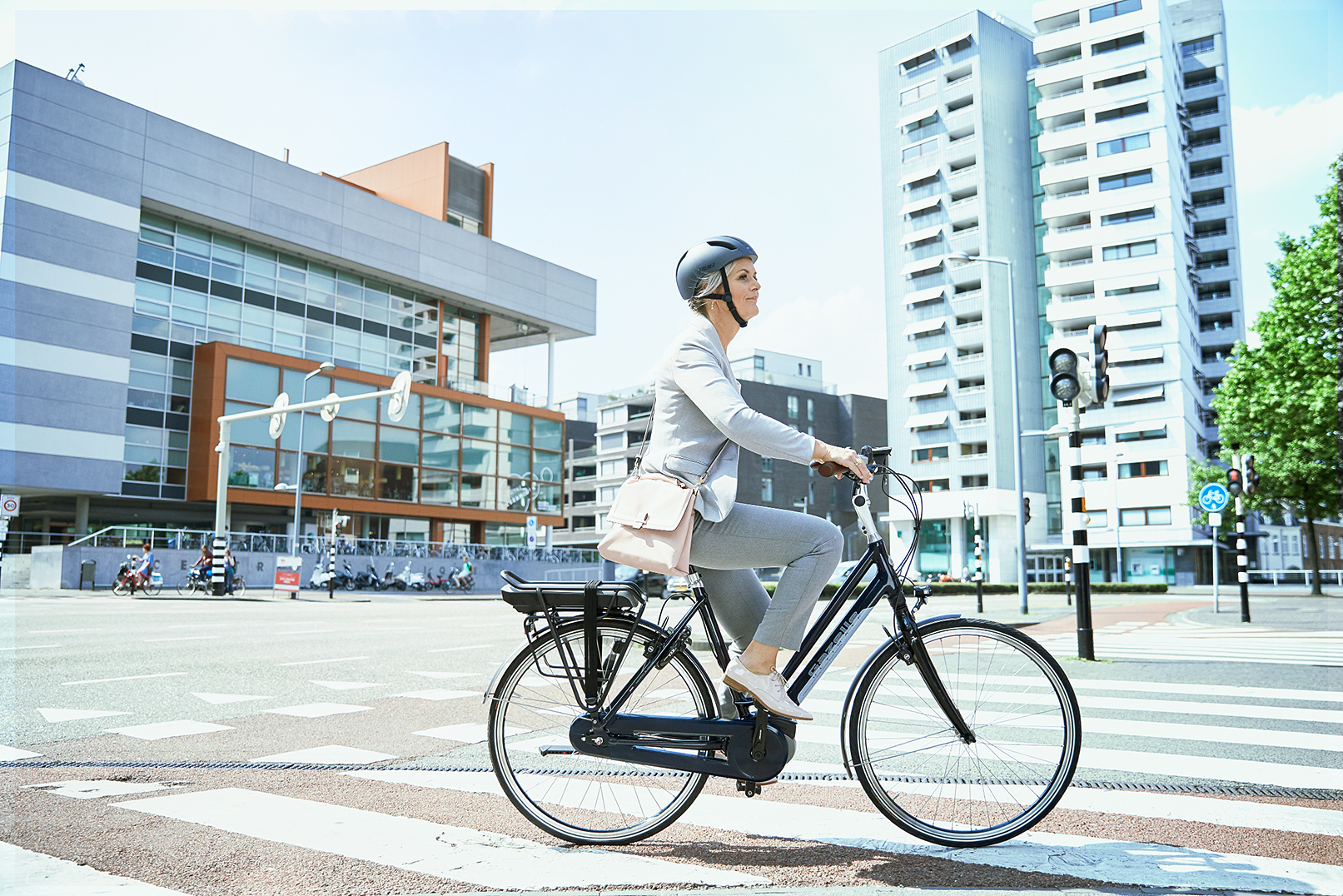 What is your budget for an e-bike?
The price of an e-bike starts at around € 1,000 rising to over € 6,000. It is also true in this regard that a good e-bike need not be the most expensive. Your choice of components and features will determine the price of the bike. Do you have a (limited) budget? If you do, then decide which e-bike features are most important for you and use them as the starting point in the search for your ideal bike.
You can also opt for...
Walk Assist
The majority of e-bikes feature Walk Assist. You use it to activate manual assistance without the pedals having to turn. This can be useful if you are walking up a hill wheeling the bike or don't have the strength to push your bike along. Walk Assist will provide assistance at walking pace up to a speed of around 4 kilometres per hour.
See also...
Motor torque and power
The motor power determines the level of assistance while cycling. Motor torque (rotational force) is expressed in newton metres (Nm) and hence the higher the Nm figure, the greater the assistance the motor is capable of. If your cycle uphill a great deal, then a powerful motor (a minimum of 40 Nm comes to mind) can give you a good boost in doing so. If you cycle a great deal on flat roads, then a less powerful motor (10 to 30 Nm comes to mind) will provide you with all the assistance you need. Bear in mind that a powerful motor draws more power from the battery. The higher the torque output from a motor, the shorter the period over which the battery can supply power for (pedal) assistance.
Should you opt for a (more) powerful motor, then it should be positioned ideally around the bottom bracket (mid-mounted motor) or in the rear wheel (rear motor). The power from the motor is then harnessed to give you extra push and assist you from the bottom bracket or the rear wheel. This provides stability and the assistance feels natural while cycling.
Motor noise
An e-bike motor can generate noise. The noise level depends on the construction of the motor. If the e-bike has a geared motor, then the motor will include gears and brushes. This type of motor generates noise which is clearly noticeable on the move. A motor without gearing is silent, because there are no gears or brushes in this type of motor. This type of motor is also known as a direct drive motor.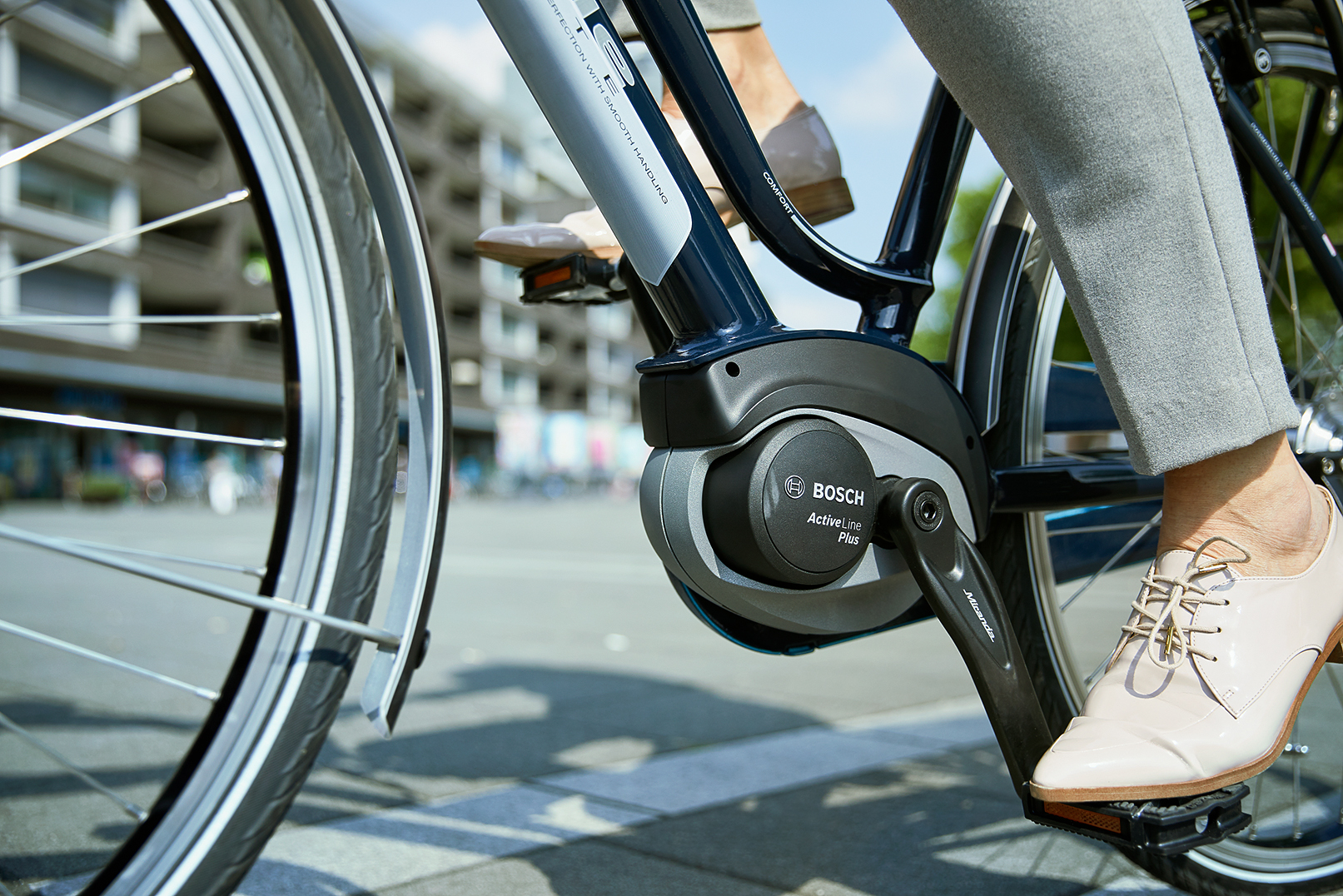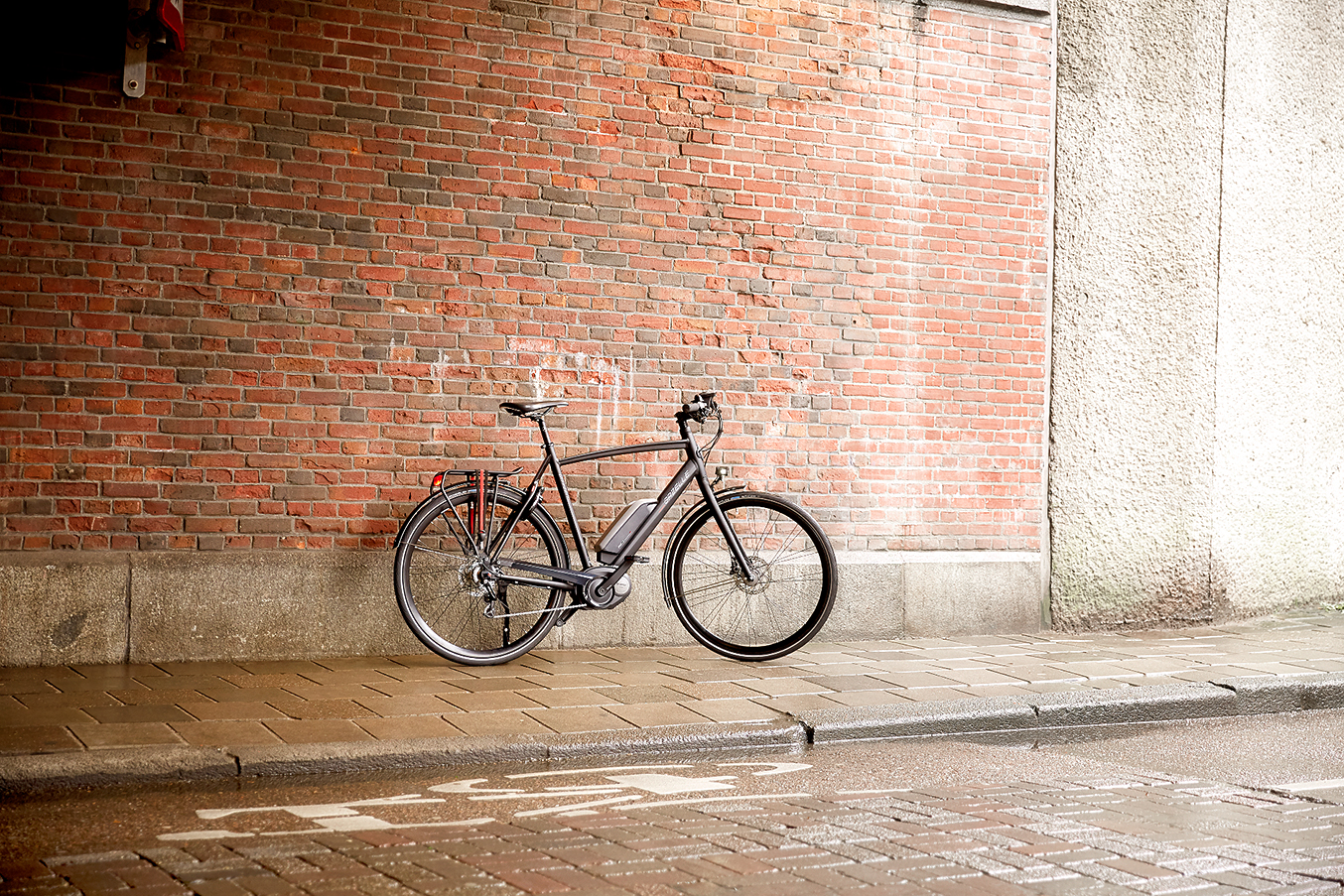 Battery power
The battery determines to a large extent how far you can travel with assistance on your e-bike (range). Accordingly, the length of your trips on your e-bike plays an important part in your choice of battery. The greater the distance you travel, the greater the battery capacity needs to be. On the other hand, a battery with more capacity is generally more expensive to boot.
Battery capacity is expressed in ampere hours (Ah) and watt hours (Wh). Unlike watt hours, ampere hours do not take account of the voltage while the battery is discharging. It is best therefore to assess batteries based on the watt hour rating. The higher this figure, the longer you can cycle with assistance.
Most e-bikes are supplied with a battery as standard. If the bike is not fitted with a battery as standard, then you will need to choose the battery capacity yourself, which will give you (more) control over the price of your e-bike.
How do you make the right choice?
There is a great deal of information available on (buying) e-bikes, and you may have a preference based on this information for a specific e-bike and/or (technical) components. There is also the possibility that members of your family or your friends can advise you based on their experience.
However, there is only one way of getting to know whether you are really making the right choice: have a test ride. On a test ride on the e-bike of your choice, you will find out whether the experience and use of the bike meet your expectations. Take advice from a specialist in the field of e-bikes and try out different types and configurations before making your final choice.