NuVinci Harmony Hub
Changing gears has never been so easy
Gazelle offers manual-shift and automatic NuVinci internal hub gears. Which means you will have no trouble enjoying every bike ride. The smart NuVinci internal hub gear makes shifting easier than ever. Now you can simply keep on pedalling while shifting. This continuously variable gear system guarantees a smooth shift between one gear and the next. And thanks to the fact that the hub is hermetically sealed, it is maintenance-free for life.
NuVinci Harmony
Manual gear shifting belongs to the past with the NuVinci Harmony automatic internal hub gear. With this smart hub you will always be on your way effortlessly and keep up your speed with ease. All this without shifting. The NuVinci Harmony the right gear automatically and shifts down by itself if necessary. This means you will always be sure to be in the right gear. Not only does this make for a pleasant bike ride, it also ensures the battery is used efficiently. The combination of a powerful Bosch mid-mounted motor, long range and automatic gears makes the NuVinci Harmony the perfect all-round e-bike.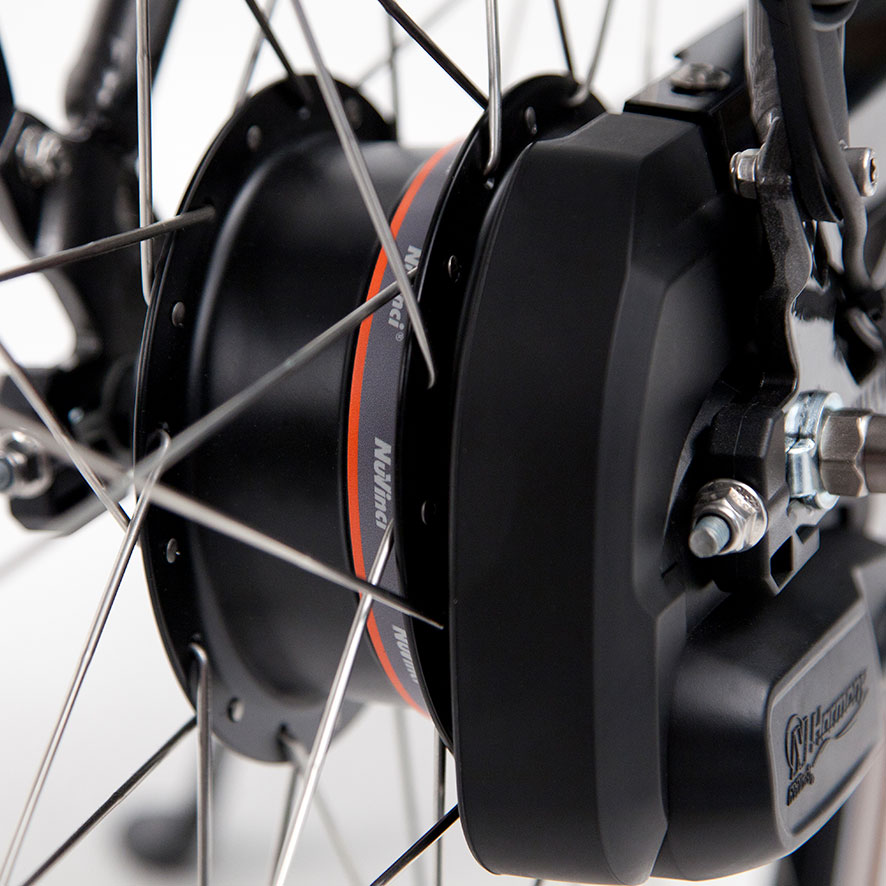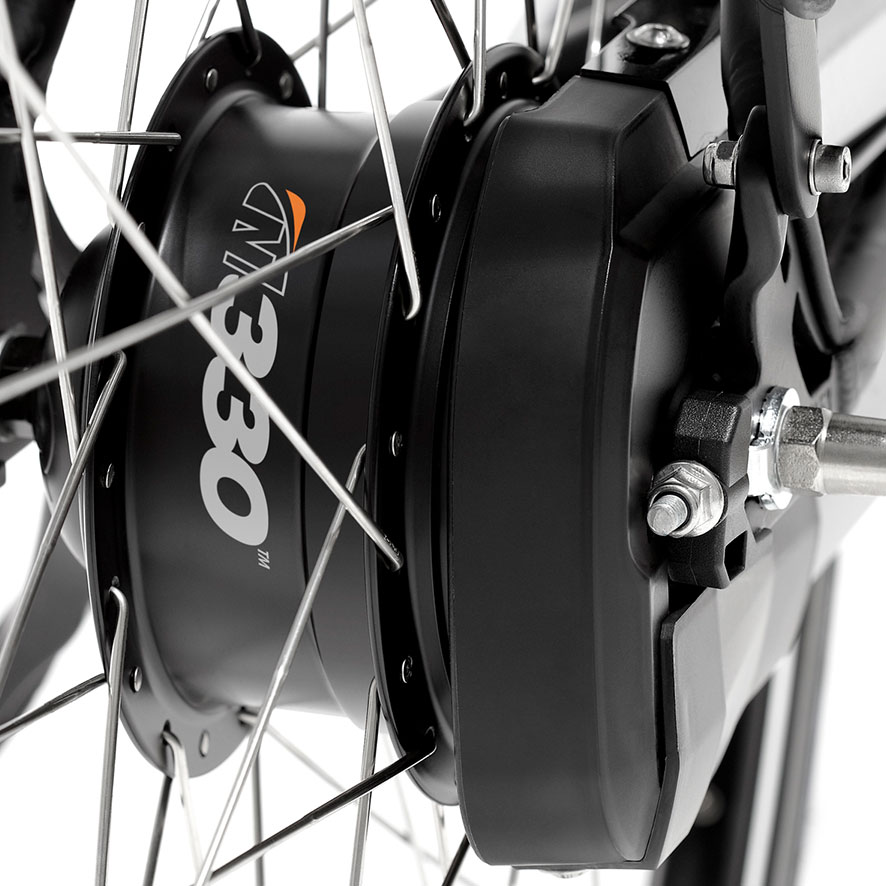 NuVinci Manual
Keep control in your own hands with the NuVinci Manual. You select which gear you want to ride in yourself. Thanks to the continuously variable NuVinci internal hub gear you simply shift while pedalling. This means you keep on pedalling calmly while setting the resistance yourself. Simply twist the handlebar grip to shift gear. The NuVinci Manual is stylish and comfortable, but above all practical, thanks to its extra-low step-through.
The NuVinci Manual is available with a Bosch mid-mounted motor or Panasonic front-wheel motor.