The most complete mothers' bike
Mums and dads have enough on their plates! That's why you need to be able to rely on your bike. Cycling with children makes additional demands in terms of safety and reliability. Enjoy care-free cycling with the Gazelle Bloom. Thanks to the low step-through, stable twin-leg kick stand, and generous distance between saddle and handlebars, you can get on and off the bike easily and steer simply with a little one on the handlebars.
Comfortable
"Makes life as a mum easier"
Hop on and off easily thanks to the extra space between the saddle and the handlebars. This means you can take the little one with you in the child seat and steer you way easily through the traffic.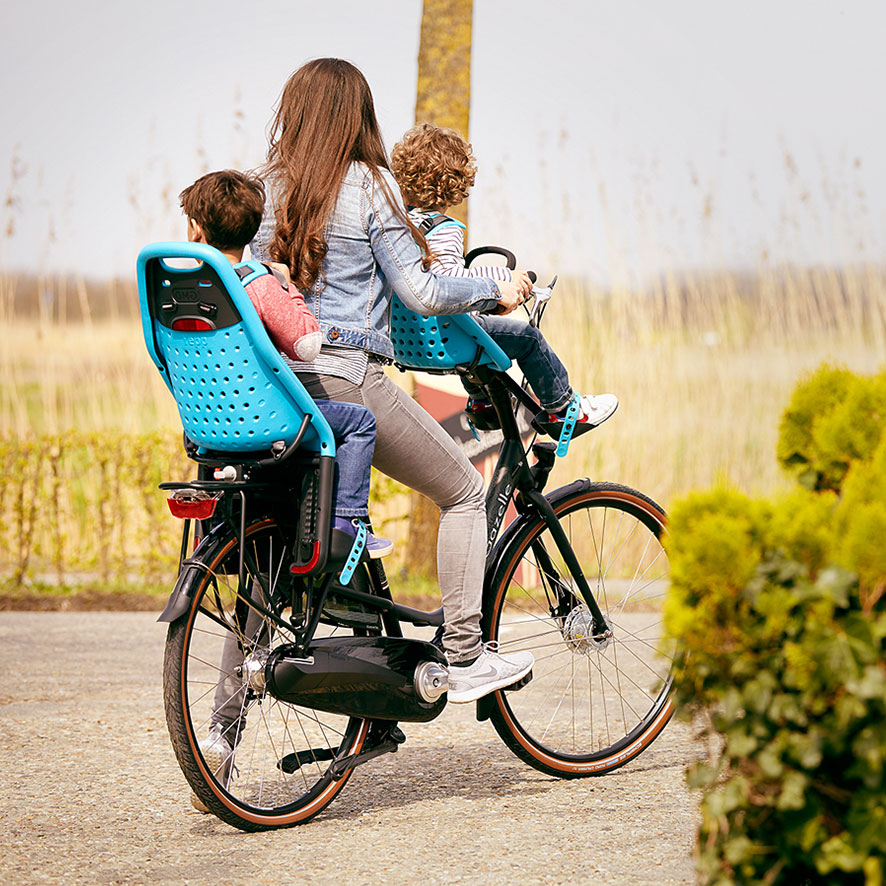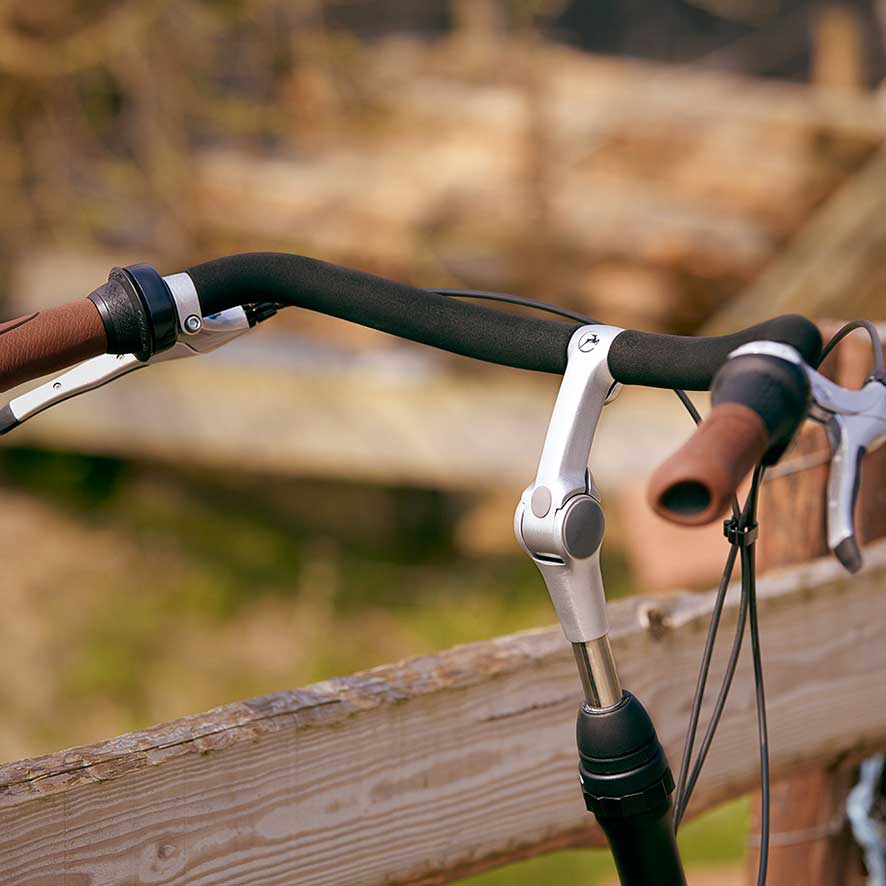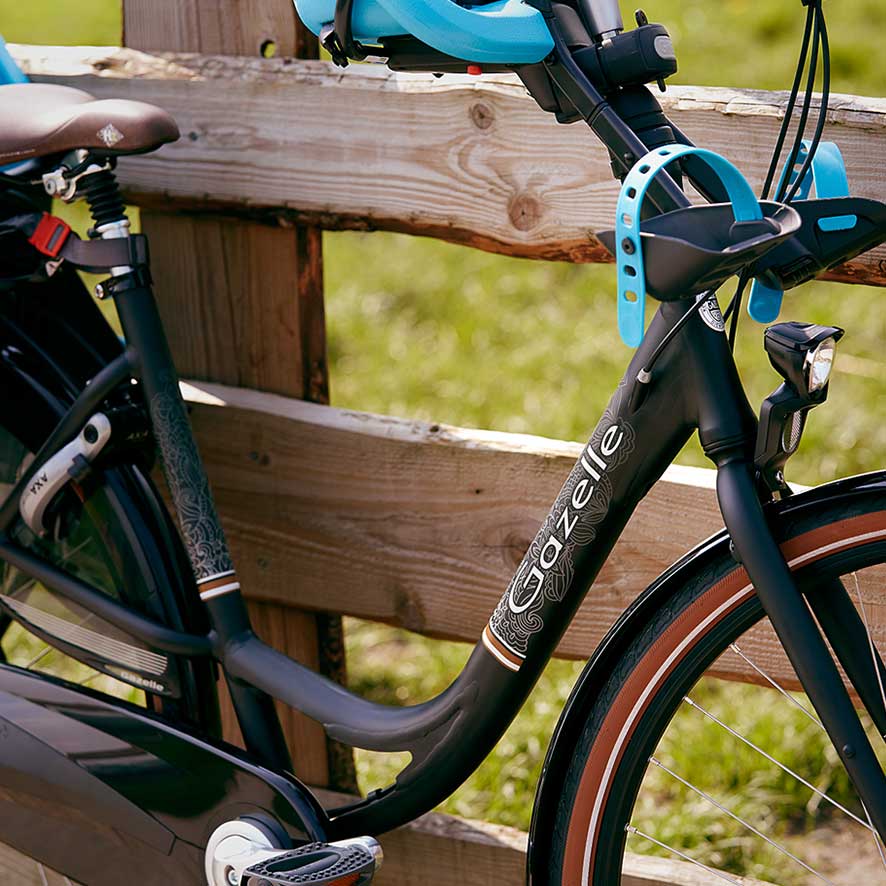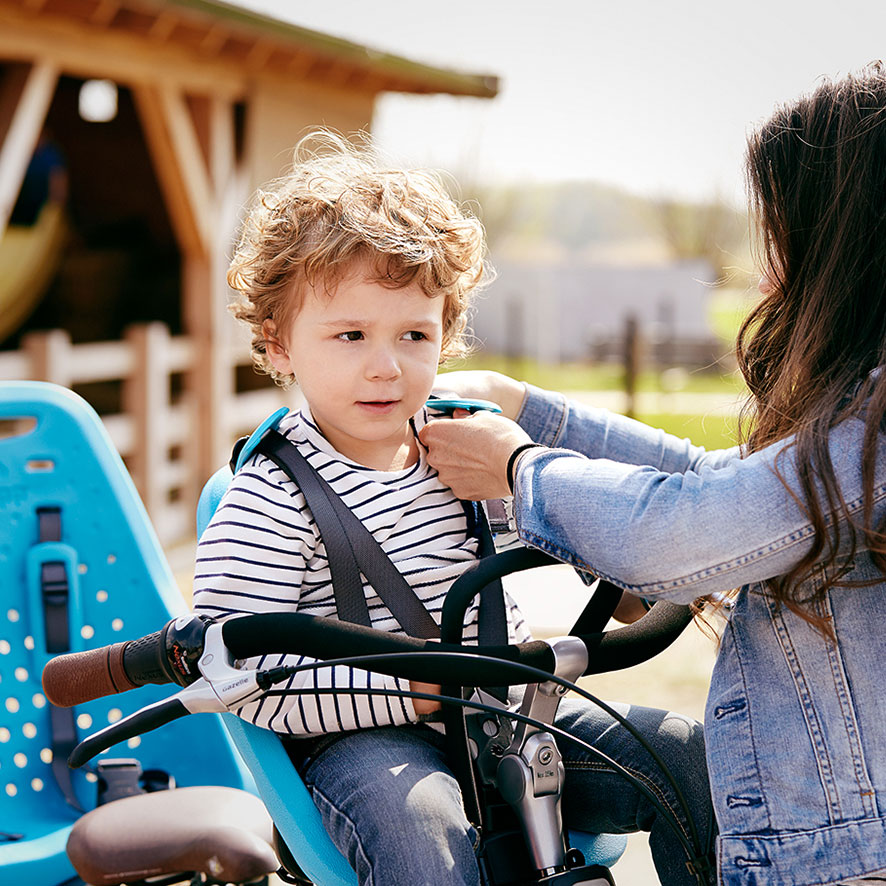 Safety
Extra stable due to the double leg stand and the steering lock. Safe with your children in the child seats at the front and back and heavy bags at your steer. Bringing groceries with you has never been easier. Also handy if you need to pick up the children after work.
Extra-long rear carrier
Thanks to the extra-long rear carrier you can always take a bike bag with you, even with a child seat on the back. Carry all your heavy (shopping) bags conveniently and in comfort, without bothering the kids.