Lightweight and safe cargo bike
Whether you're cycling in the great outdoors with the children or just nipping down to the shops. Cycling with children makes additional demands in terms of safety and reliability. Our Cabby is the modern answer to the cargo bike. You can carry two children safely and easily and still have room for a Maxi Cosi or a big shopping bag. The cargo bike is lightweight and especially practical thanks to the removable box and extended rear carrier.
Safe
"The ultimate family bike"
The twin-leg kick stand and handlebar lock ensure extra stability and safety. Easy to hop in and out. Your kids can fidget as much as they like, they won't manage to tip this cargo bike over!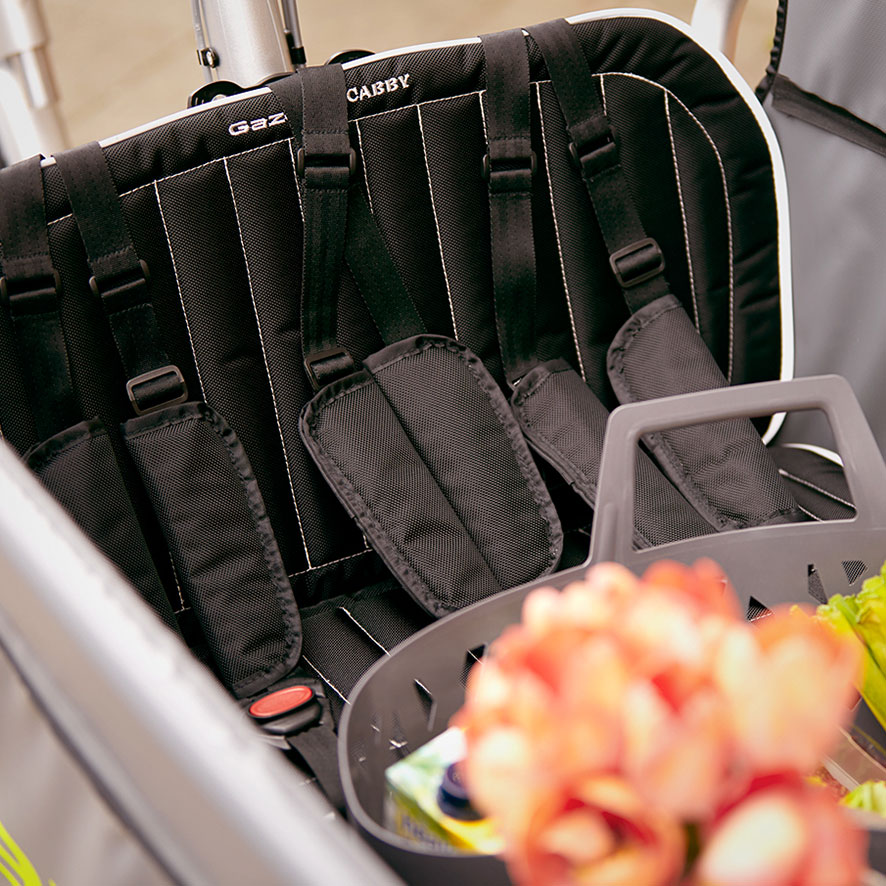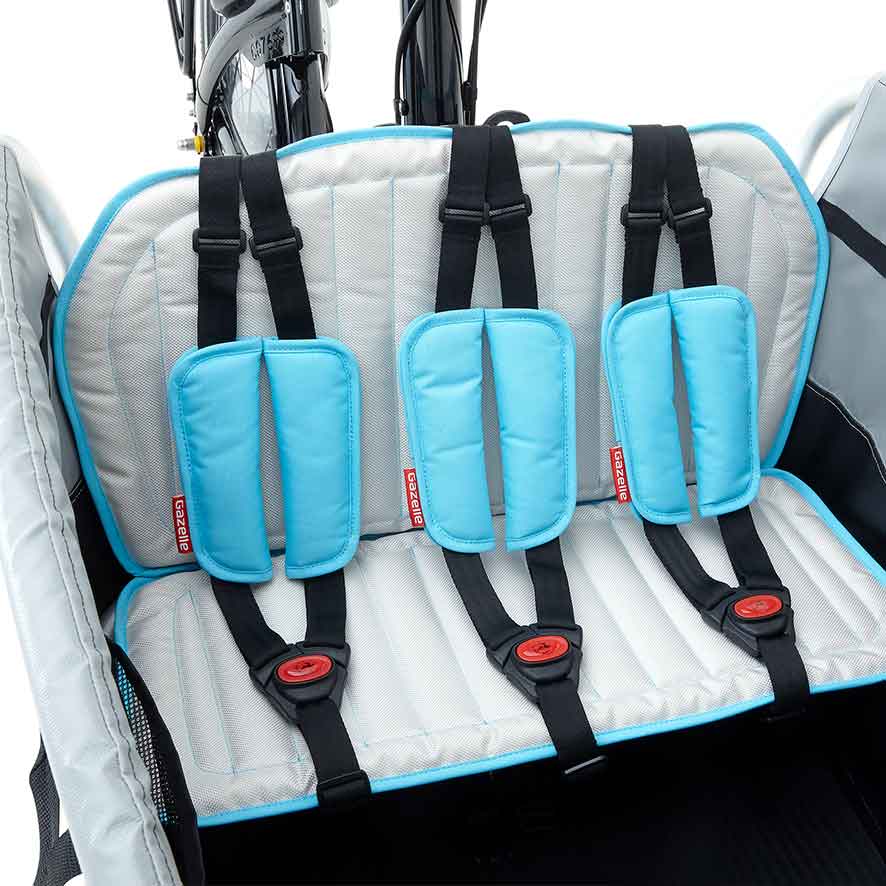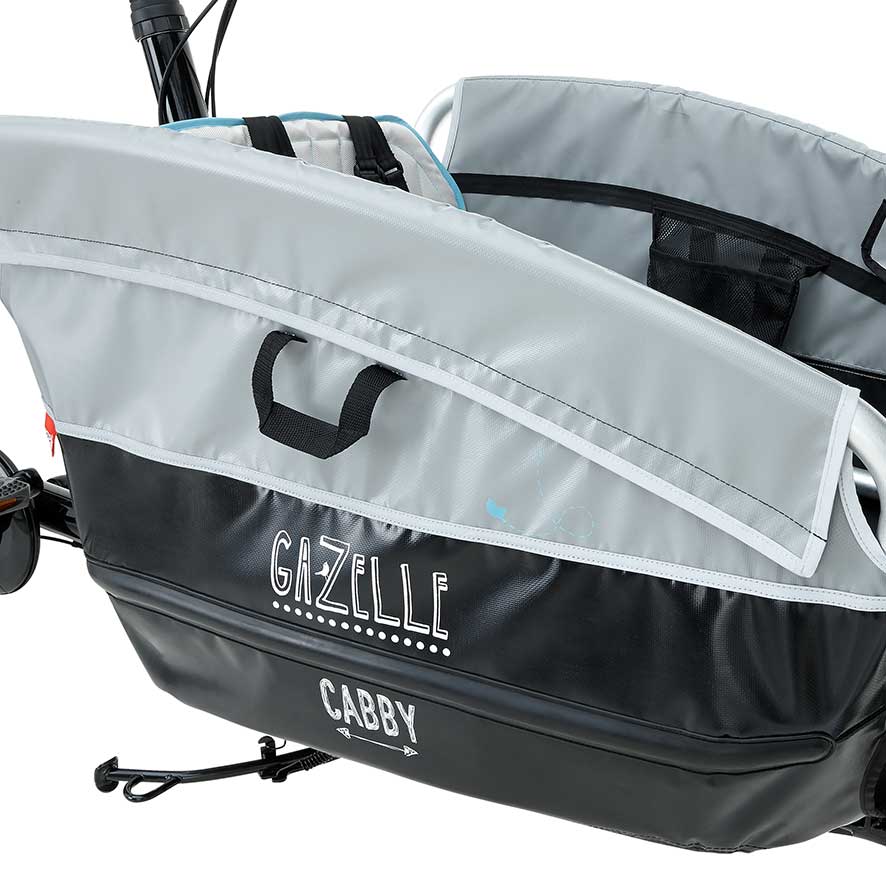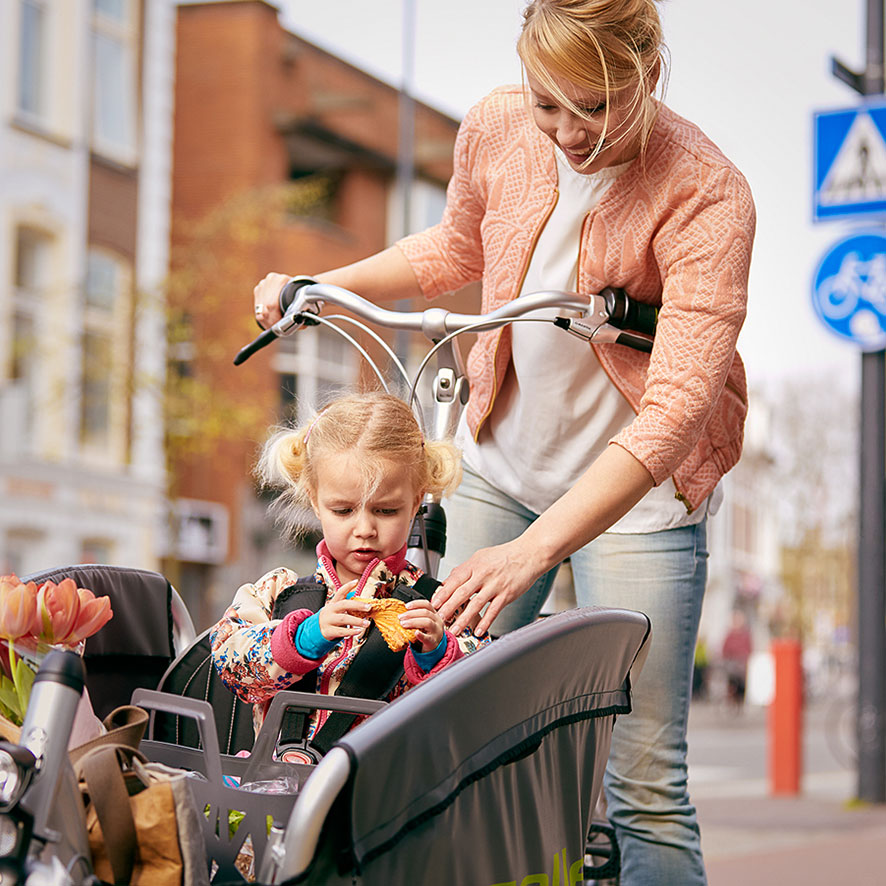 Easy riding
Carrying three children with ease and still provide effortless cycling? You can do it with the Cabby. Seven gears make for effortless cycling and its low weight makes it easy to manoeuvre in town.
Folding
The Cabby box folds away easily: handy for parking. Safety belts keep everyone sitting safely and stably. Which is great for parents and the kids.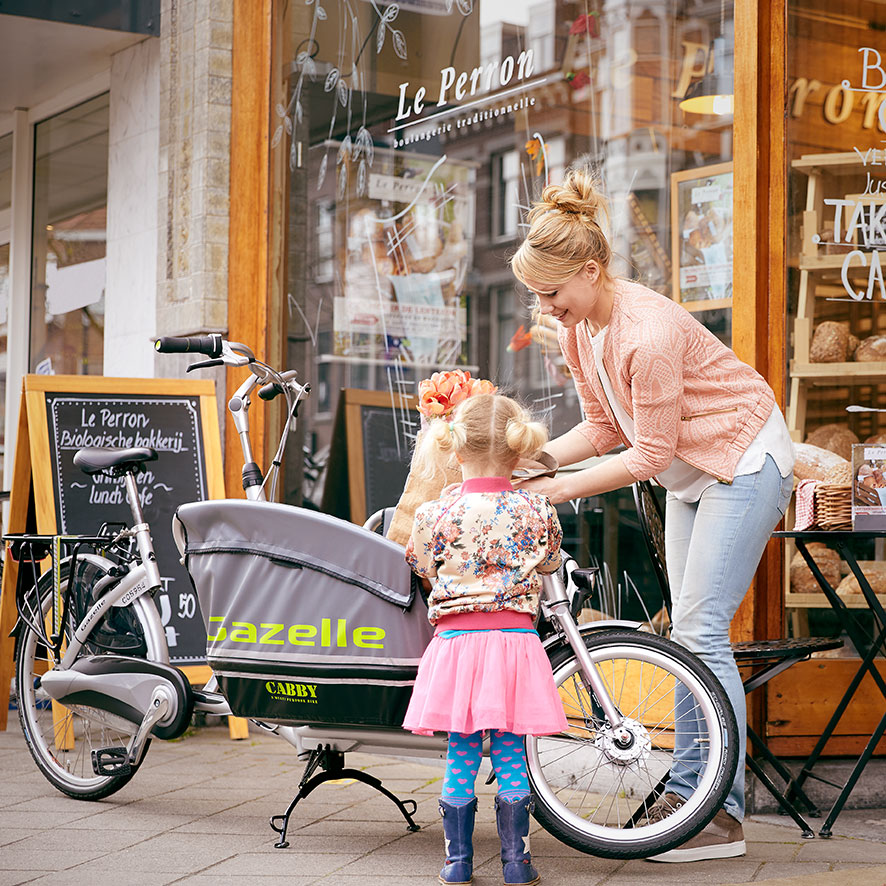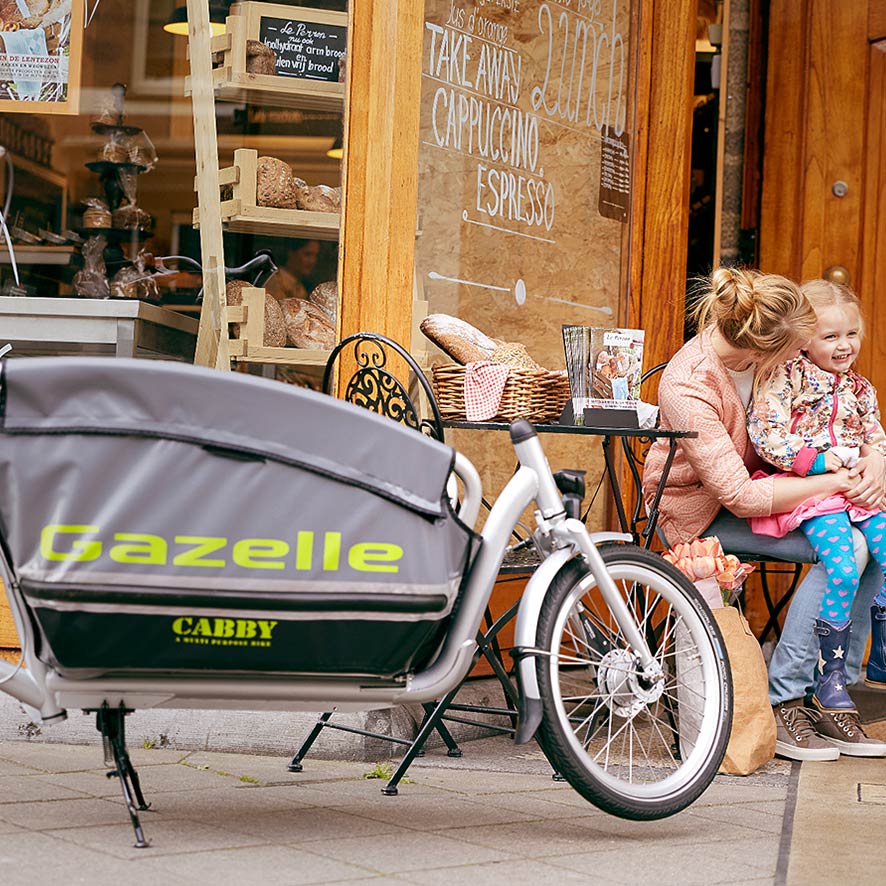 Accessories
Expand with Maxi Cosi and a special hood against the rain. That way, you even get the least with you and everyone is protected from the rain. Biking by wind and wind has never been so smooth.