Calculate your frame size
To enjoy cycling you need to sit comfortably on your bike. You will find an indication of the frame size that is tailored to your height in this table. If you end up exactly between two frame sizes in the table, your Gazelle shop can advise you which size is best.
Calculating frame size and frame height
The frame size is calculated on the basis of your inside leg measurement. The frame size determines the frame height, but it is only an indication. The frame size or frame height is the distance from the bottom bracket to the point in the frame where the seatpost comes out, expressed in centimetres.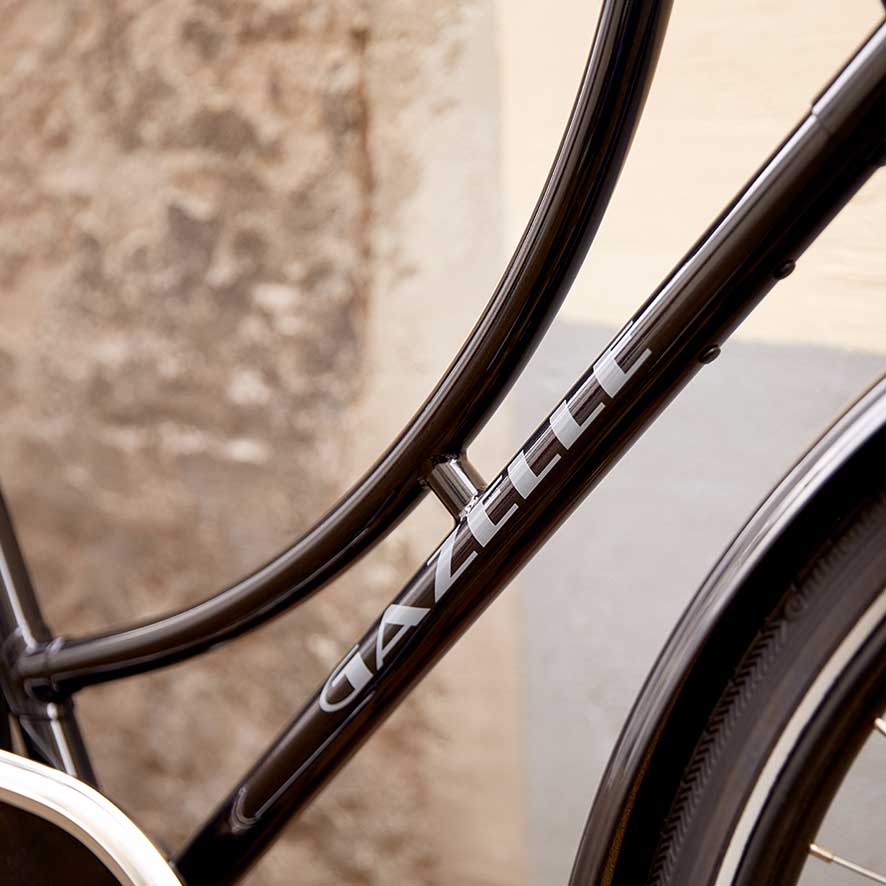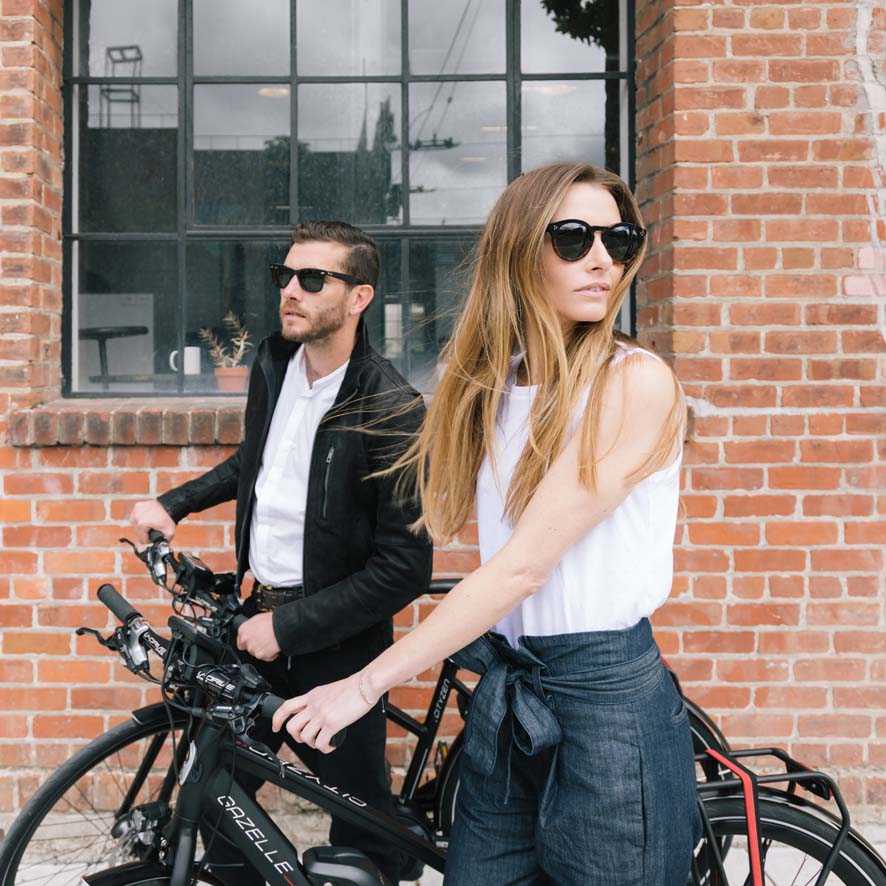 Calculate your frame size yourself
You can calculate the frame size of your bike a bit more accurately as follows:
Always take your inside leg measurement without your shoes on. You measure your inside leg by standing with your legs about 15 cm apart and measuring the distance from the floor to crotch height. If you multiply this measurement (in cm) by 0.68, it will give you the corresponding frame size.
Is the frame size between two sizes? If so, use the following rule: if the bike is for sports use, then choose the smaller of the two sizes. Is it a touring bike? If so, go for the larger frame size.
Do you have a bike with a suspension seatpost? If so, then subtract 4 cm from your frame size.
You can of course measure the frame size of your present bike. Do so by measuring the end of the seat tube to the centreline of the bottom bracket. Allow for the 4-centimetre correction quoted above with a suspension seatpost.
| | | |
| --- | --- | --- |
| Body length | Frame size | Remark |
| less than 1.60m | 46 | |
| 1.50m - 1.65m | 49 | |
| 1.60m - 1.75m | 53 | |
| 1.70m - 1.85m | 54 | lifestyle bikes only |
| 1.70m - 1.85m | 57 | |
| larger than 1.85m | 59 | lifestyle bikes only |
| 1.85m - 1.95m | 61 | |
| 1.95m - 2.10m | 65 | |