Gazelle delivery bikes
With our lightweight delivery bikes and their tough wide tyres, a sleek design or a unique front carrier, you will cut a dash as well as having a practical machine. You will cycle across town in style with these fashionable bikes with a handy crate or bag up front. The bike will always remain stable thanks to a new sturdy twin-leg kick stand and convenient handlebar lock. These bikes with a rack provide very pleasant handling thanks to their lightweight design. What's more, the robust and lightweight frame makes the delivery bike suitable for carrying your (shopping) bag or schoolbag for example. Choose the delivery bike that suits you and show who you are.
A practical, strong delivery bike by Gazelle with a modern design!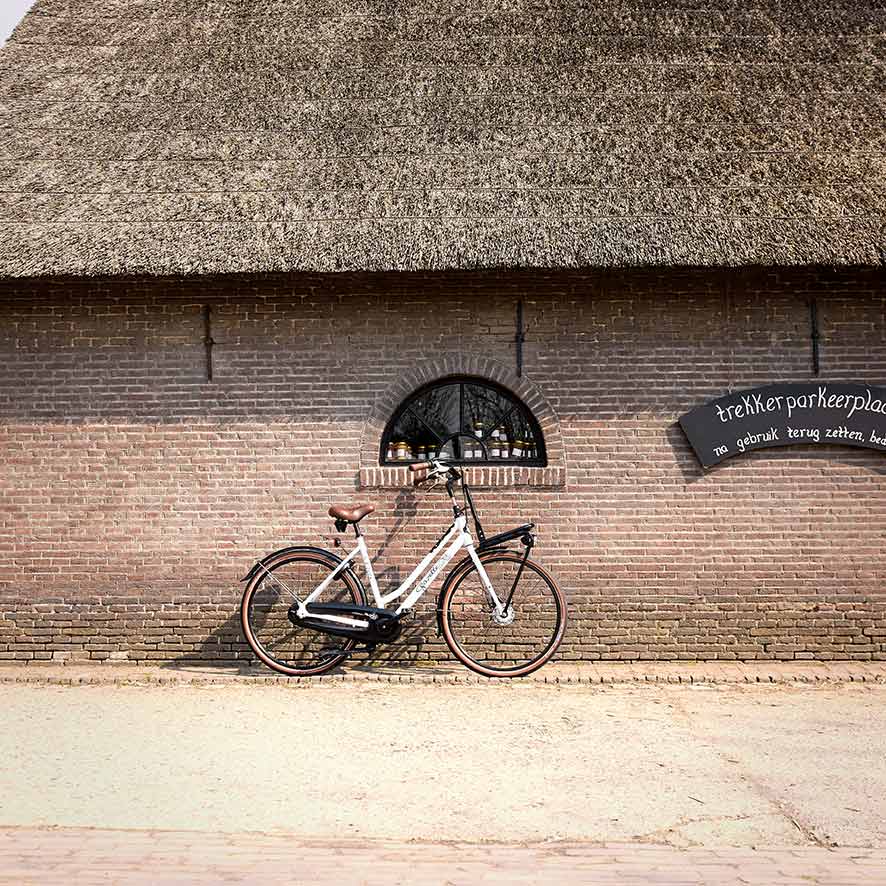 Why is the Gazelle delivery bike such a popular bike?
Gazelle delivery bikes are renowned for their robust design and practical features. These bikes are fitted with a robust front carrier, which makes it easy to carry your shopping bag or schoolbag. The front carrier is also suitable for fitting a crate or basket. You can stamp your own style on your delivery bike with a robust crate or a colourful basket.
A twin-leg stand and steering lock make the delivery bike simple to park, without falling over. Wide tyres are a visible feature of the robust appearance. A number of men's delivery bikes feature a twin tube in the frame. The women's delivery bike has similarities in outward appearance with a granny bike, one of which is the low step-through. In addition to this, a coaster brake can be found on a number of delivery bikes.
Gazelle delivery bikes are also available as electric delivery bikes. Due to the robust design of the bike and its frame, the electric assistance is not apparent at first sight.
Delivery bike for men
Going to football training with your friends? Going to the cinema with your friends? The Gazelle men's delivery bike will take you anywhere with ease. The strong front carrier means you can carry your football kit bag or a shopping bag with ease. The twin tube in the frame gives added nostalgia to the outward appearance of this delivery bike.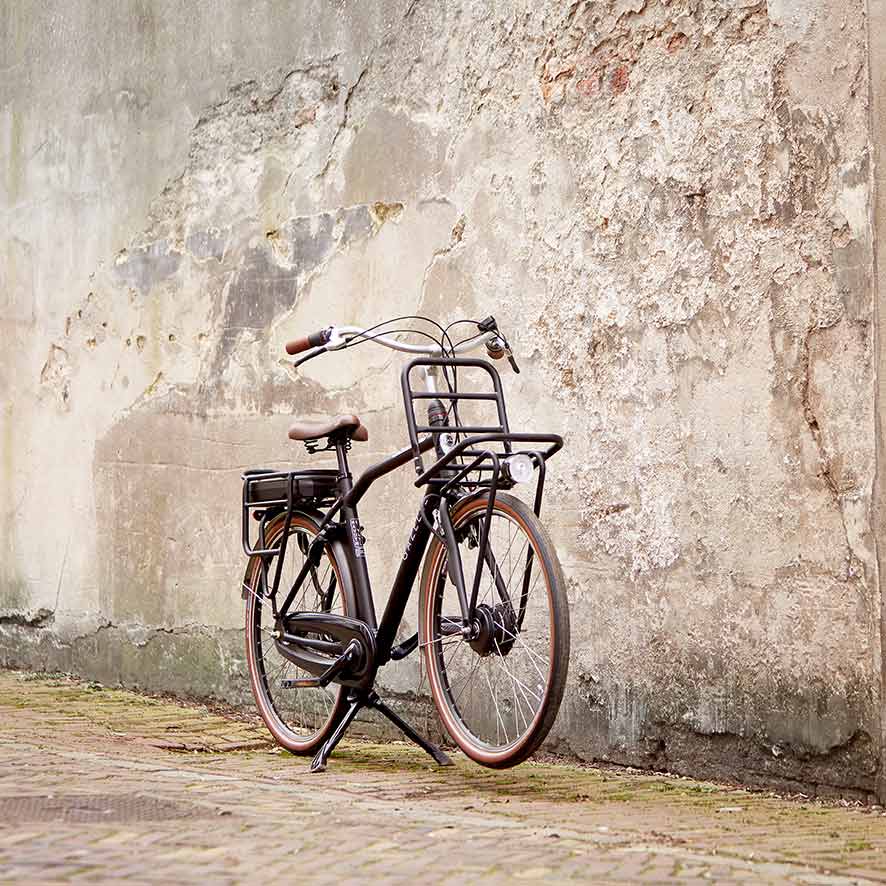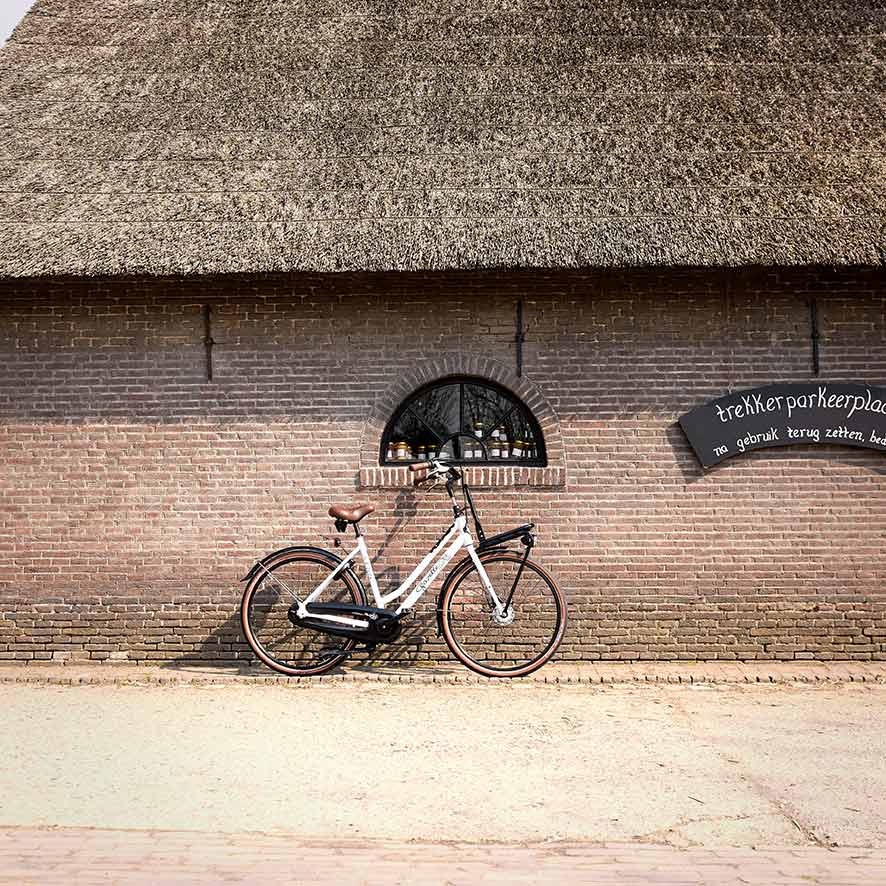 Delivery bike for women
Going to the park with your friends? Or out for a meal with a friend? The delivery bike for women is robust and elegant. Add refinement to your Gazelle delivery bike with a colourful basket or crate on the front carrier. Simply use it to carry your bag.
The delivery bike has features of the familiar granny bike. A lightweight ladies' step-through makes the delivery bike easy to mount. Comfortable suspension gives the bike a smooth ride and steering.
26-inch or 28-inch delivery bike?
Every delivery bike for adults has a wheel size of 28 inches.Your preferred delivery bike is of course good-looking and strong, but it also needs to be the right size. The frame size of a delivery bike is shown in centimetres. You can calculate your ideal frame size yourself.
Determine your frame size
Delivery bikes for men and women are available in the following frame sizes:
| | |
| --- | --- |
| Body height | Frame size |
| smaller than 1.60 metres | 46 |
| 1.60 - 1.70 metres | 49 |
| 1.70 - 1.85 metres | 54 |
| more than 1.85 metres | 59 |

Are there two frame sizes suitable for your height? If so, go for the delivery bike in the larger frame size. Or have your frame size calculated at one of our shops.