Gazelle Balance
Safe and reliable cycling: (back) on your bicycle
Experience the freedom of cycling in the safest way. The patented design of the Balance ensures you can always put both feet on the ground, offering you optimum balance and a feeling of safety. You sit comfortably upright and the electric system gives you the boost you're after.
Secure
Comfortable
Non-slip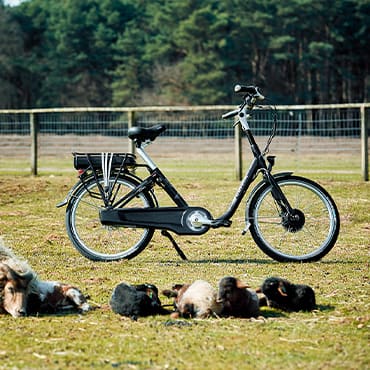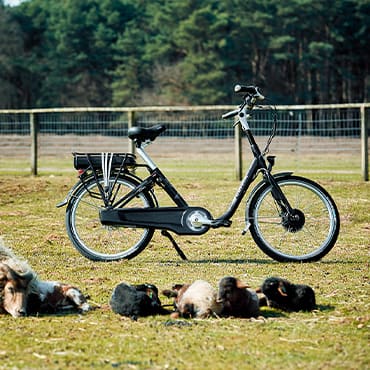 Secure
Secure

On the Balance you can always put both feet on the ground; that's a very safe feeling. No more wobbles at the traffic lights or when you want to get off the bike. Rest both feet safely on the ground and get off easily. Mounting your bicycle is no longer a problem: casually sit on your saddle, then casually cycle off from a stationary position.
Comfortable
Comfortable

Cycling upright means cycling comfort and automatically seeing far in front of you. This gives you a clear view of all the traffic. The Panasonic front-wheel motor gives you that extra comfortable boost. E-cycling has never been easier.
Non-slip
Non-slip

The non-slip pedals ensure you will always feel safe on the bike. You also sit close to the ground, enabling you to get both feet quickly to the ground. You can cycle without any problem whatever the weather. The Balance always brings you safely to your destination.
Gazelle Balance
Share your pictures on Instagram with #gazellebikes or @gazellebikes and we will show them!