Gazelle HeavyDutyNL
The ultimate delivery bicycle
Ideal for around town, this HeavyDutyNL. Take everything you need on the convenient front and rear carriers, while still enjoying an easy ride thanks to the wide tyres. Together with a twin-leg kick stand and handlebar lock, this is Gazelle's most fully-featured delivery bicycle. But if you want to make things even easier for yourself, this sturdy delivery bike is also available as an e-bike.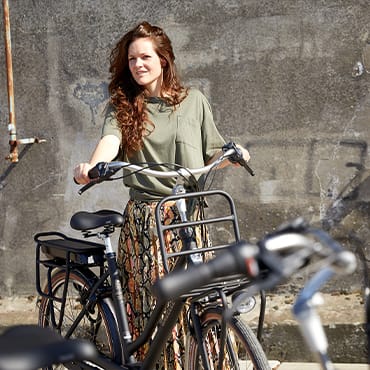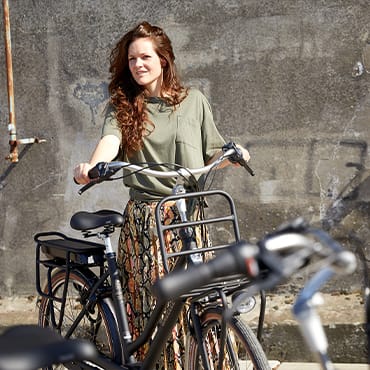 Discover Gazelle HeavyDutyNL
Strong
Strong

The frame and the front and rear luggage racks are made from cast-iron aluminium, ideal for around town. You will have no problem taking your heavy bag with you, either up front or behind. Alternatively, you can fit a crate up front to take your stuff with you.
Steady
Steady

Thanks to its twin-leg kick stand and the handlebar lock your bicycle will stay upright, however much you're carrying. You will still be stable even with a heavy bag up front on your handlebars. It is also handy if you have your kids with you in the child seats.
E-bike
E-bike

Choose our HeavyDutyNL e-bike with mid-mounted motor for that extra boost.
Gazelle HeavyDutyNL
Share your pictures on Instagram with #gazellebikes or @gazellebikes and we will show them!