Een gloednieuwe Gazelle vanaf
€15

per maand!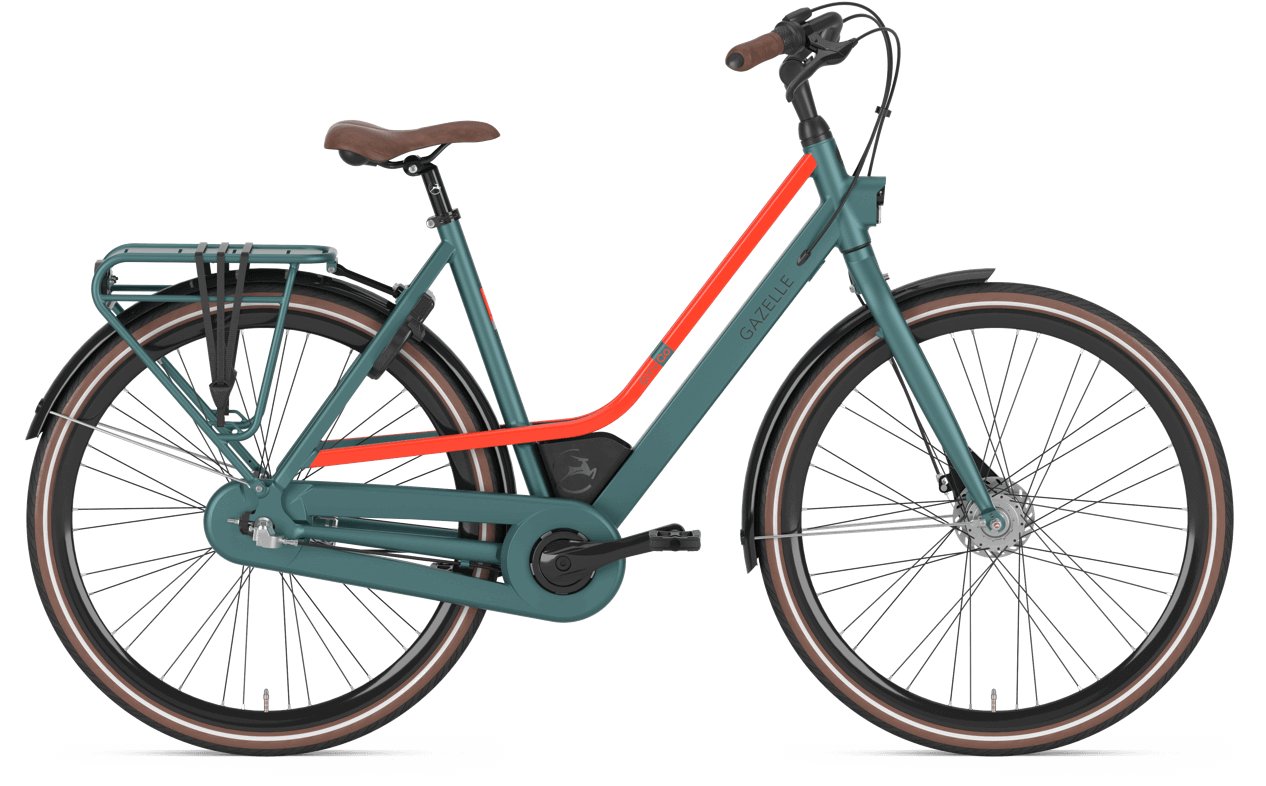 Nieuw!
CityGo C3
Met extra slot
Unieke case voor hangslot
Verlichting geïntegreerd in frame
€15 per maand
Bekijk deze fiets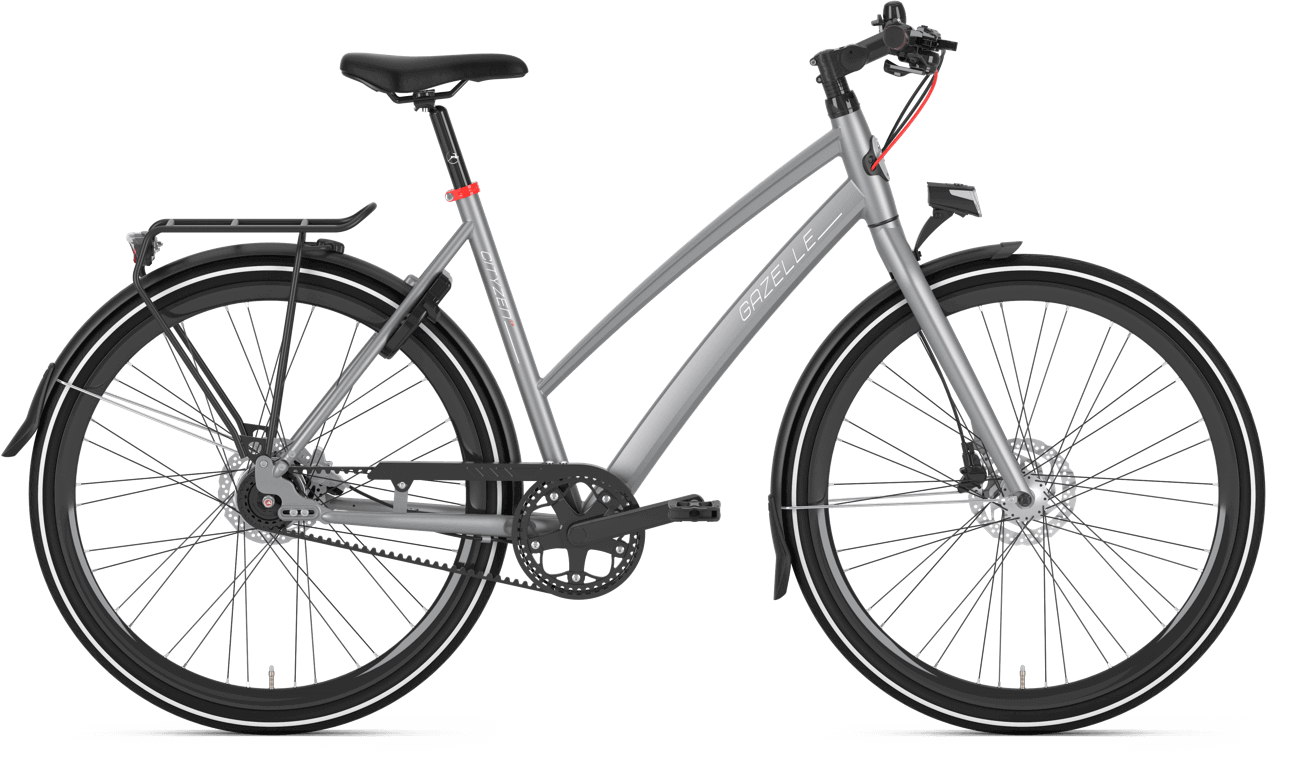 CityZen C8
Met onderhoudsarme beltdrive
Krachtige Shimano schijfremmen
Sportieve achterdrager
€26 per maand
Bekijk deze fiets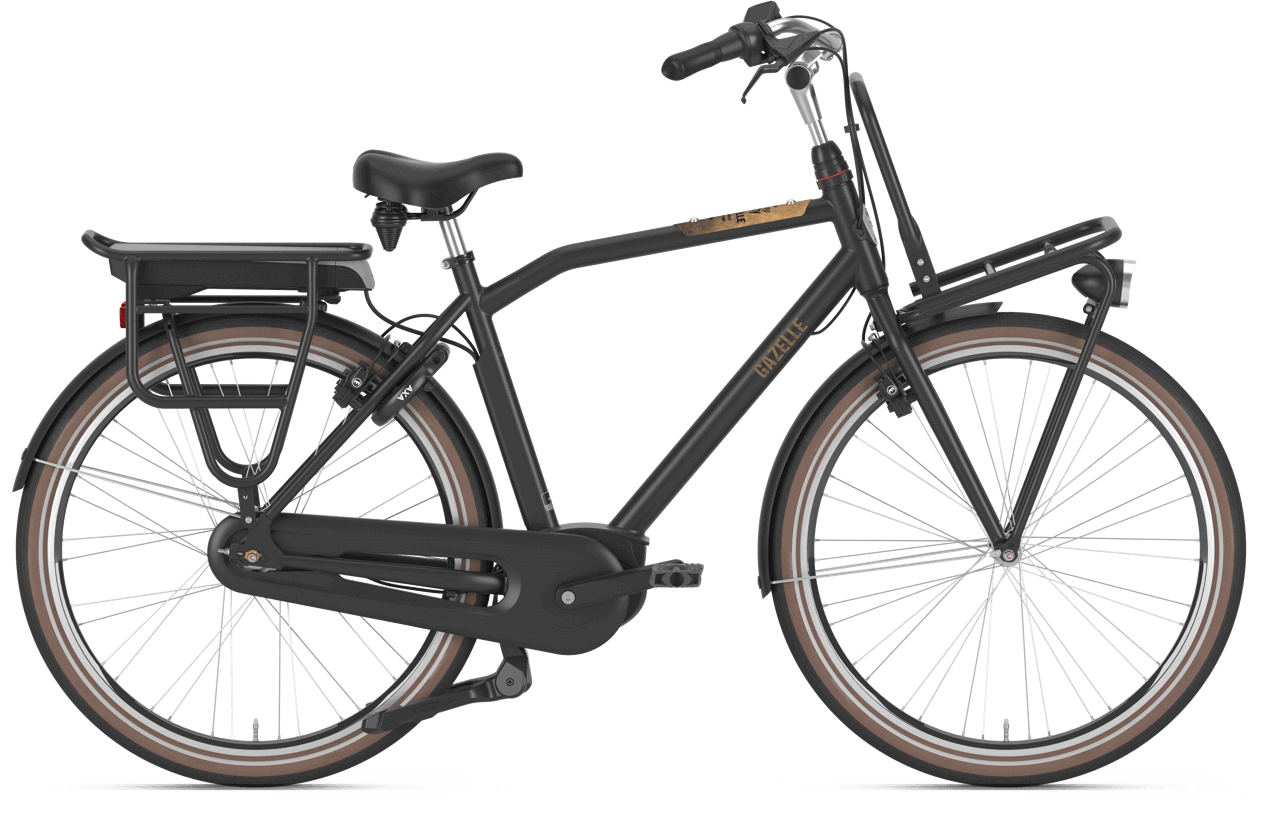 E-bike
Heavy­Duty­NL C7 HMB
Stabiele gewichtsverdeling
Robuuste transportfiets
Moderne vormgeving
€55 per maand
Bekijk deze fiets
Kies de fiets die bij jou past

Bekijk de (elektrische) fietsen en kies je fiets

Stel je eigen pakket samen

Kies voor verzekering en/of pechhulp en bepaal de looptijd

Bestel je fiets

Klik op bestellen en onderteken het contract

1100 servicepunten door heel Nederland

Haal je fiets op bij een Gazelle-winkel bij jou in de buurt

De fiets is en blijft van jou

Je bent direct eigenaar van je nieuwe Gazelle
Bepaal zelf de looptijd
Je houdt zelf de controle. Of je nu snel wilt afbetalen of liever een laag maandbedrag hebt, bij het financieren van je Gazelle heb je zelf de touwtjes in handen. Je kiest bij het samenstellen van het pakket namelijk zelf de looptijd: 24, 36 of 48 maanden. Aan jou de keuze.
CityGo C3
The CityGo with robust frame is built to withstand everything the urban environment throws at it. Every day the CityGo will get you to work, to the gym, and everywhere in between. It will easily hold a laptop and groceries on the sturdy rear carrier or in the basket, which can be mounted as an accessory. The CityGo is an indestructible bike thanks to its integrated lights and dual locks. The ultimate urban commuter!
Show the bike
CityZen C8
A bike is not an accessory, it is a lifestyle – your lifestyle. Sporty with an eye for design. An innovative belt drive replaces the traditional chain. It runs more smoothly and silently, and always stays clean, so go can get on your way with ease. No distance is too far.
Show the bike
HeavyDutyNL C7 HMB
Anyone who says that e-bikes are dreary hasn't seen the HeavyDutyNL C7 HMB yet. Its modern design combined with a powerful mid-mounted motor lets you outshine everyone.
Show the bike
Orange C7+
This Gazelle fulfils all your wishes, both in town and on a longer touring ride. And stylish colours give the Orange C7+ timeless appeal. It is not without good reason that it is Gazelle's best-selling urban bike.
Show the bike
Chamonix S30
Conquer the elements with Gazelle's best trekking bike. The Chamonix S30 boasts no less than 30-speed gears, hydraulic Magura HS11 brakes and weighs in at just 15.2 kg. This means your Gazelle will simply eat up the miles.
Show the bike
Chamonix T10 HMB
Lightning-fast from a standstill and sprinting up a hill. It's easy on a Chamonix T10 HMB with no less than 10-speed gears. With it you will always find the right gear and the Bosch mid-mounted motor provides optimum assistance regardless of the circumstances.
Show the bike
Niet het model dat jij zoekt? Bekijk onze andere fietsen.
Pechhulp van FietsNED
Bij het financieren van je fiets kun je kiezen voor Pechhulp van FietsNED. Bij pech onderweg kun je altijd de FietsNED-servicelijn bellen. Een van de FietsNED monteurs komt dan naar je toe om de fiets te maken en ervoor te zorgen dat je weer kunt fietsen. FietsNED werkt alleen met professionele fietsenmakers en erkende E-bike specialisten.
Bezoek het Gazelle Experience Center
Maak een proefrit!
In het Gazelle Experience Center vind je alles wat je fietshart begeert! Een bezoek is de perfect manier om inspiratie op te doen wat er allemaal op fietsgebied mogelijk is. In het Experience Center is van dinsdag tot en met zaterdag het Gazelle assortiment te zien en te testen.