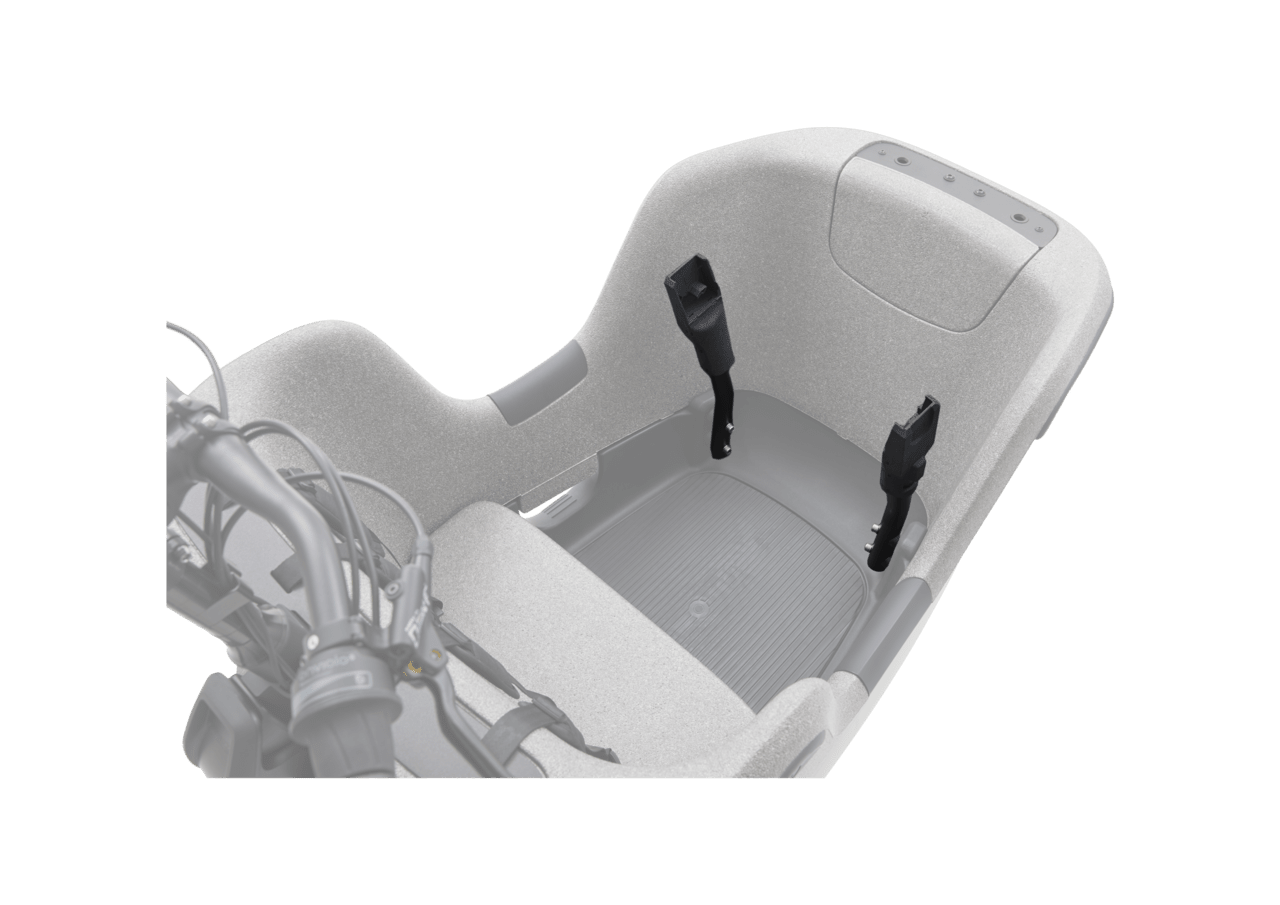 The car seat is securely mounted using a simple click system
Always eye contact with your child
There is also enough room for your other children on the bench
Maxi-Cosi is fully surrounded by the deep Makki box
Product Overview
Your baby is seated safely in the car seat that can be easily placed in the adapter.
Royal Dutch Gazelle - Ride like the Dutch
More than 125 year of Innovation
Royal Dutch Gazelle has been making quality bikes for more than 125 years. We do this with a focus on innovation and full of passion.
Read about the history of Gazelle
Royal Dutch Gazelle - Ride like the Dutch
Guidelines
Segment

Cargo bike accessories