Which e-bike should I buy?
Do you often cycle to work through all kinds of weather? Or do you like to travel long distances, including a hill or two? There is an ideal electric bike for every type of cyclist. But which type of cyclist are you and which ebike is best for this? On this page you will find everything you need to know when purchasing an ebike. So read on quickly!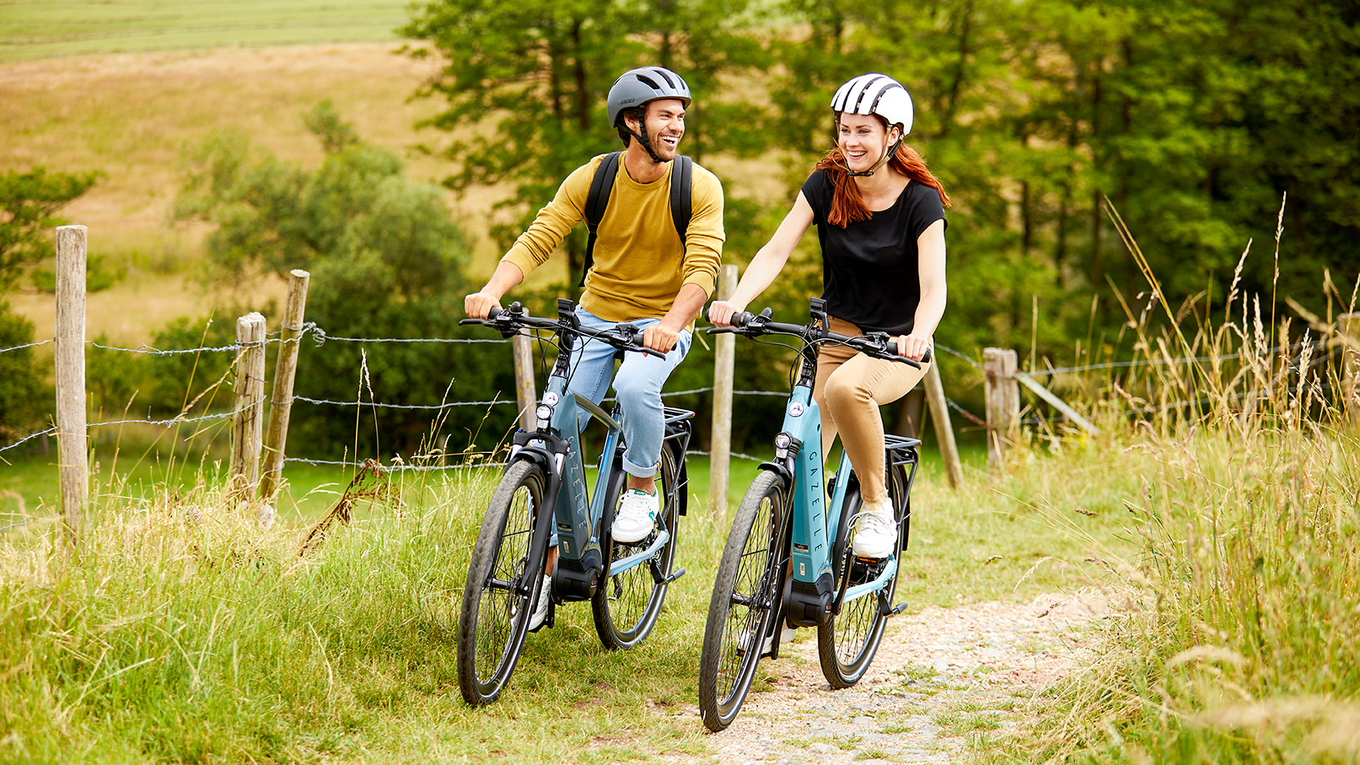 How does an electric bike work?
An electric bike combines your own power with the power of an electric motor. You always feel the wind in your back! The bike is driven by a special ebike motor, for example a mid-drive motor. You can adjust the driving force of the motor yourself via the buttons and the display on the handlebar. So you decide how fast you go! The display also shows your speed, battery power and mileage. This is all made possible by smart sensors in the pedals.
By law, an ebike may have a maximum speed of 25 km/h. Do you want to add a few more kilometers to that? Then a speed pedelec might be something for you!
What should I pay attention to when buying an ebike?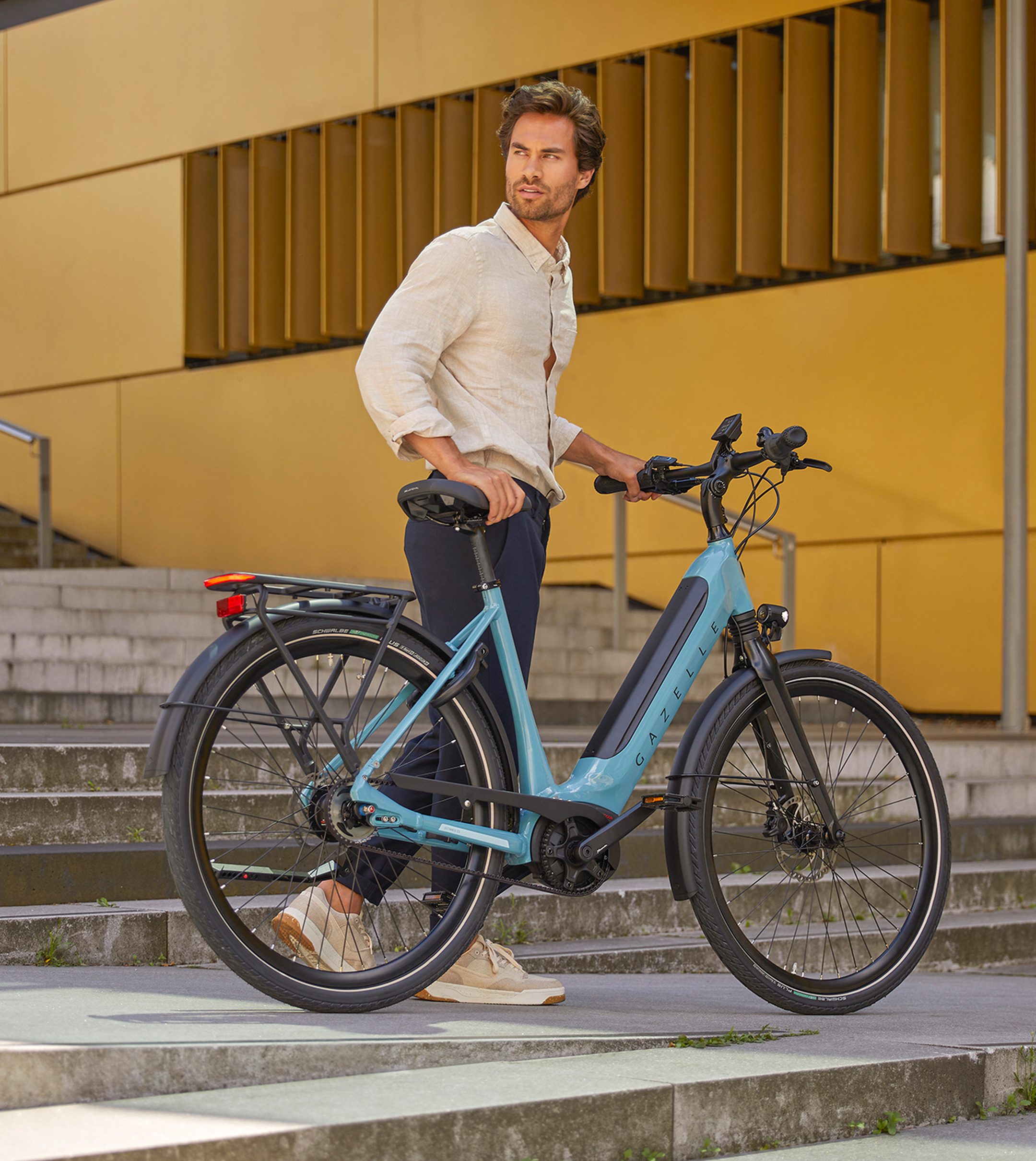 Type of battery
The battery provides energy to drive the electric motor. But the battery also makes your ebike heavier. The battery and the motor together weigh an average of six kilos. This extra weight affects the balance and road holding of the bike. The battery can be placed under the luggage carrier, under the front carrier, around the bottom bracket or in the frame. The lower the battery, the more stable the bike.
Read more
The right range
The range of an electric bike stands for the number of kilometers that you can cycle with a full battery. The better the battery, the longer you can enjoy pedal assistance. Are you planning to make short trips on your brand new ebike? Then perhaps a smaller battery is enough for you. Do you want to cover long distances or cycle sporty? A stronger battery guarantees long-term cycling pleasure.
Read more
The engine of your ebike
Effortlessly climb hills, arrive at work without sweat or maneuver smoothly along winding paths. An ebike with a mid-engine does not shy away from a challenge. The low, central placement of the motor makes the bike manoeuvrable and ensures optimal road holding and steering behavior.
Do you want support without being noticed? Thanks to the smart design, an ebike with a front-wheel motor is indistinguishable from a normal bicycle. The Panasonic front wheel motor is inconspicuously incorporated in the front wheel and works silently.
More on motors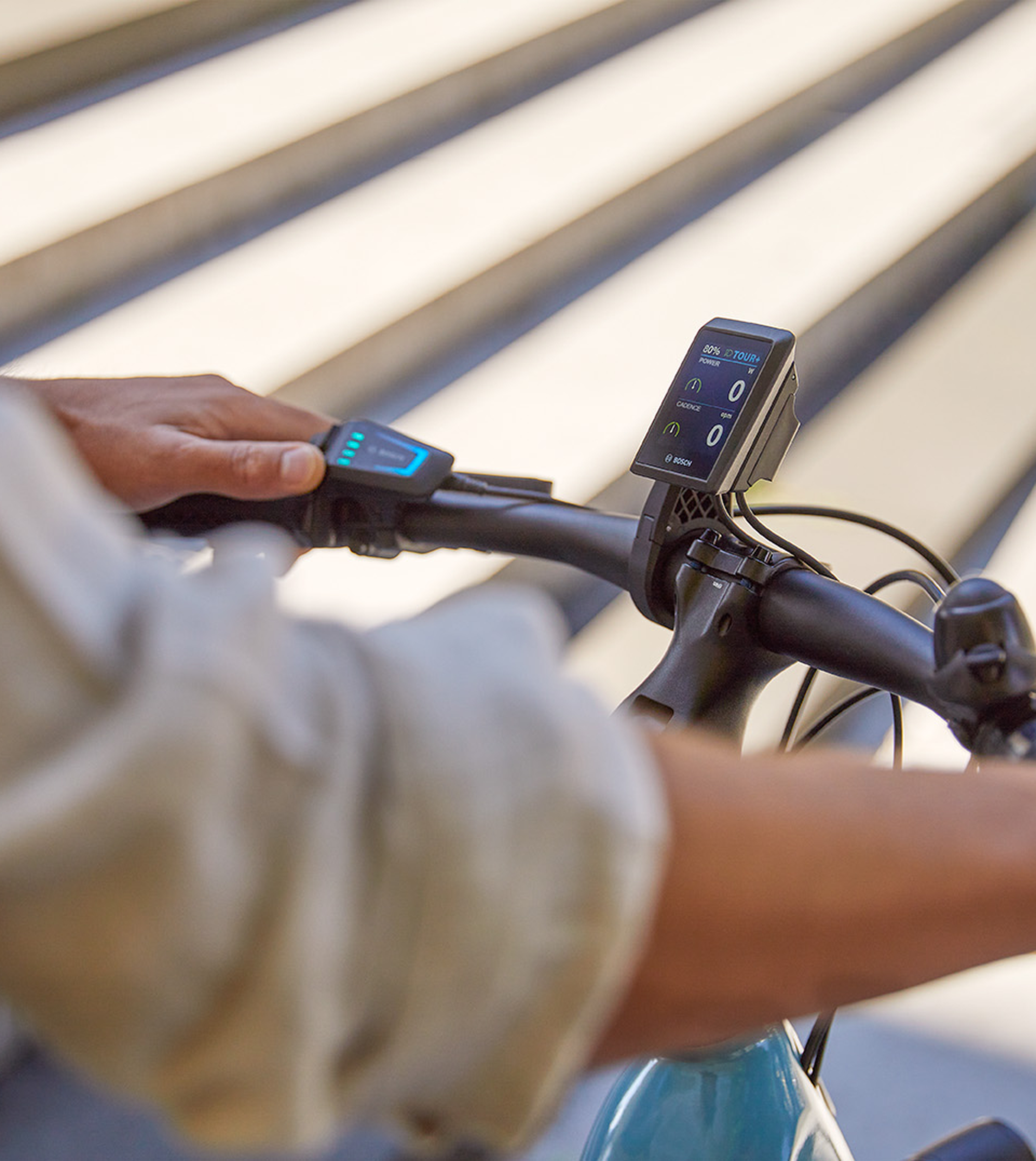 Displays
A display screen is standard on our electric bikes. On this device you can see at a glance your speed, distance traveled, engine position and battery. Some displays are even equipped with navigation and a charger for your smartphone. Are you ready for a nice bike ride?
Read more on displays
Bike brakes
With a good speed on your ebike, a powerful and reliable braking system is of course not a superfluous luxury. That is why our electric bikes are equipped with brakes that allows you to come to a stop quickly and safely. Our ebikes have one or more of the following types of brakes: drum brakes, disc brakes or V-brakes.
More information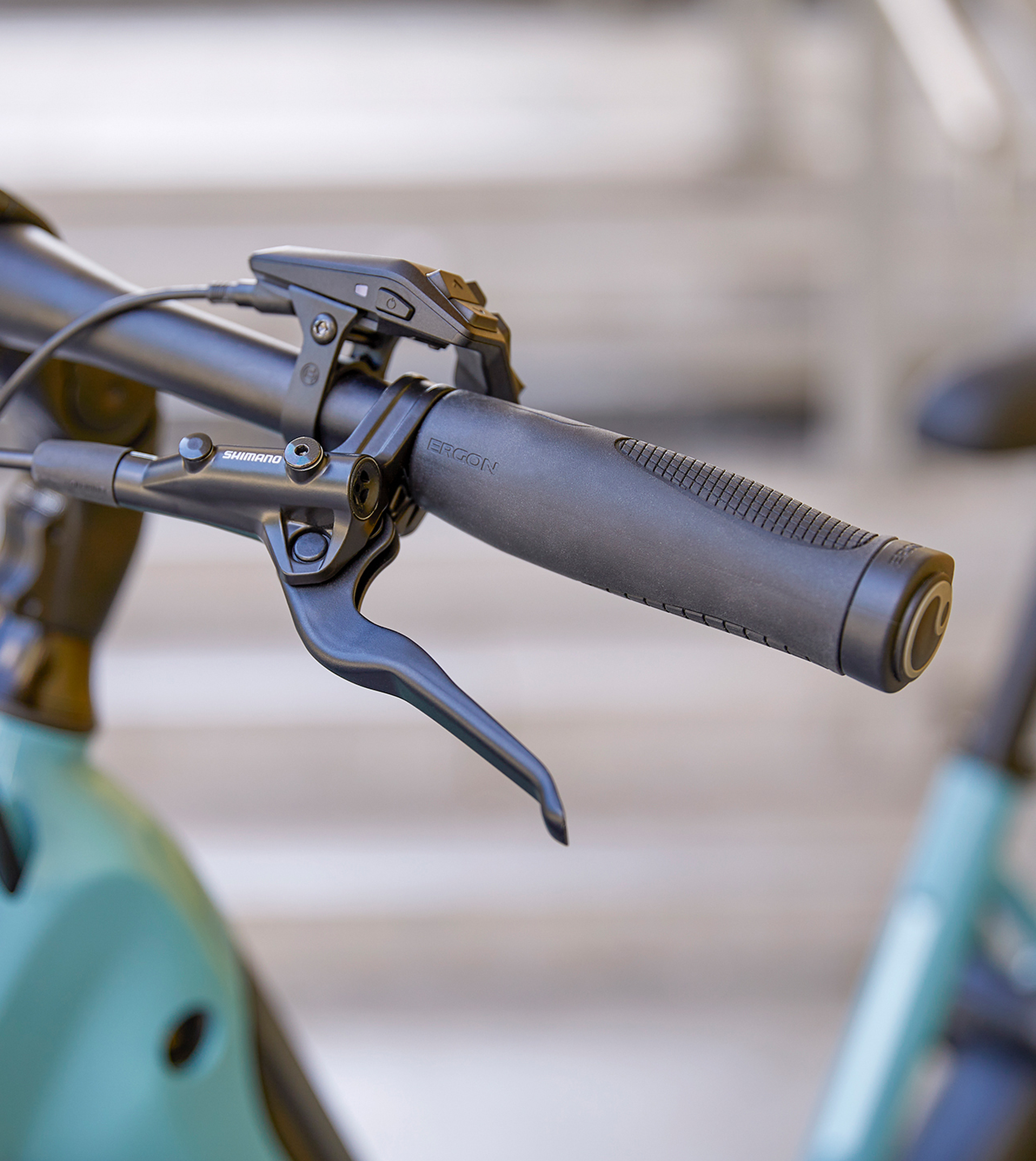 Sensors
Your electric bike contains sensors that recognize how much support you need. In this way, the engine can accelerate when you climb a hill, for example. Our electric bikes have a rotation sensor or a pedal force sensor for this purpose.
More on e-bike sensors
Gears
Do you feel like a real racing driver when you can shift smoothly on your electric bike? Then it is good to also pay attention to the type and number of gears when choosing the right e-bike. The type of gear affects the engine, chain guard and bicycle maintenance. Our ebikes are equipped with a derailleur gear, a hub gear or a stepless gear.
More about our gears
What is the best e-bike for every situation?
Which ebike suits you best depends on your use. So there is a perfect ebike for every situation. What type of cyclist are you? Discover which bike is right for you:
Commuting
A good electric bike for daily use certainly does not have to be the most expensive. Our city bikes are ideal for crowds, traffic lights, groceries, small children. You name it! View our electric city bikes.
Cycling on holidays
Are you going on a cycling holiday? With a trekking bike you have a wonderful holiday. Our trekking ebikes are comfortable, sporty and reliable. View our electric trekking bikes.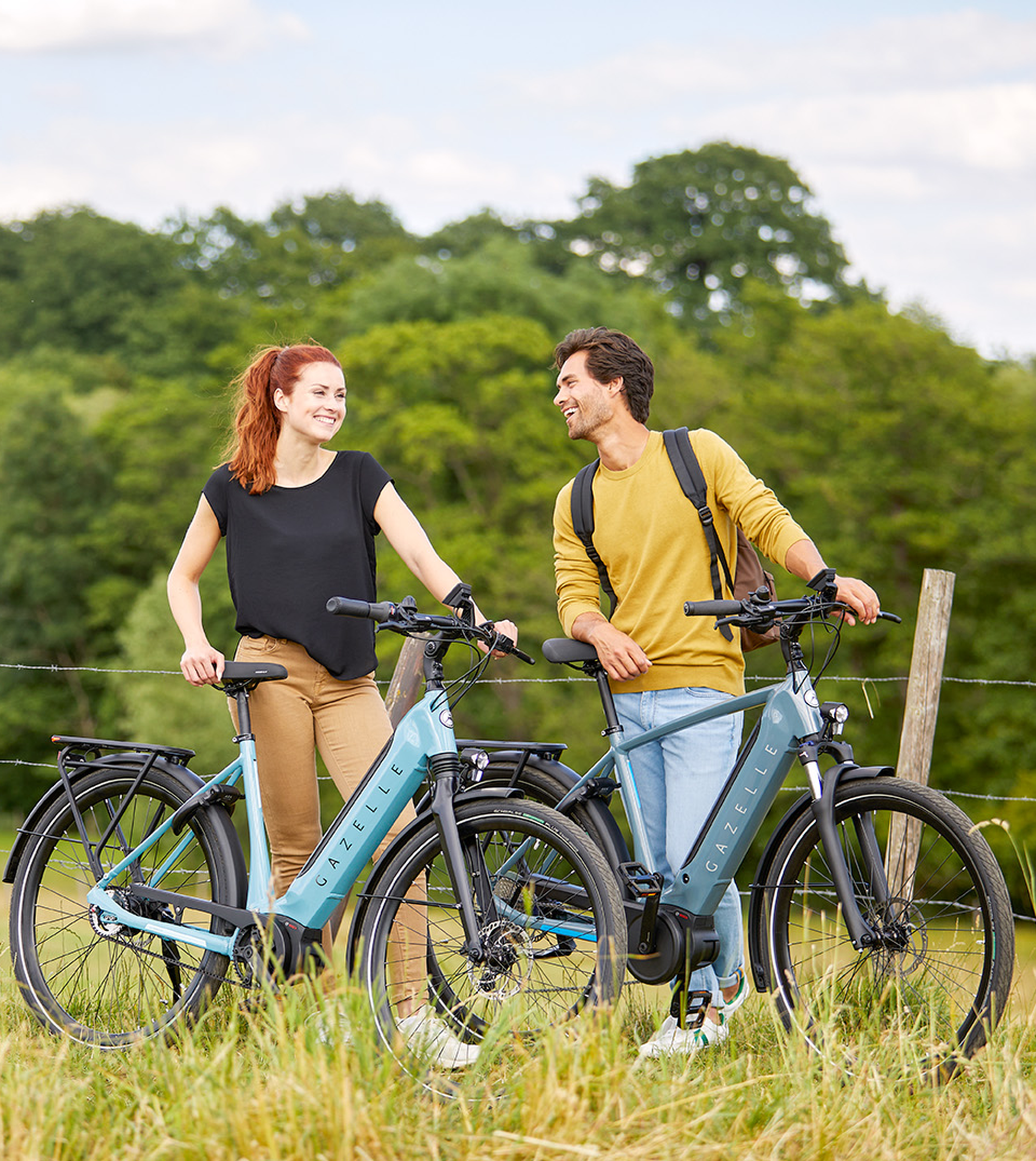 What is your budget for an ebike?
The price of an electric bike starts around £ 1949 and can go up to more than £ 5,000. However, a good electric bike does not have to be the most expensive. Your choice of parts and features determines the price of the bicycle. Do you have a (limited) budget? Then determine which properties of the electric bicycle are most important to you and start the search for your ideal bicycle.
Take a look at our e-bikes