Ride like the Dutch
Ride like the Dutch is a new way to ride your bicycle: in an upright, comfortable position with no back strain. Ride like the Dutch also represents an open attitude towards the world around you and the people in it. So it's not only about comfort, it's about attitude too. And who else can show you how to Ride like the Dutch than the premium Dutch bicycle brand?
When it comes to the evolution of the Dutch bike, we at Royal Dutch Gazelle have not only been along for the ride, we led the way. Gazelle has been making comfortable, safe and smartly designed bicycles and e-bikes for over 125 years. This makes Royal Dutch Gazelle the one and only true Dutch bike. Then, now and always.
So, if you want to truly Ride like the Dutch, ringing your bell, wearing your street clothes, transporting anything from groceries to kids and using e-power to make steep hills feel as flat as Holland, a Royal Dutch Gazelle is the bicycle for you!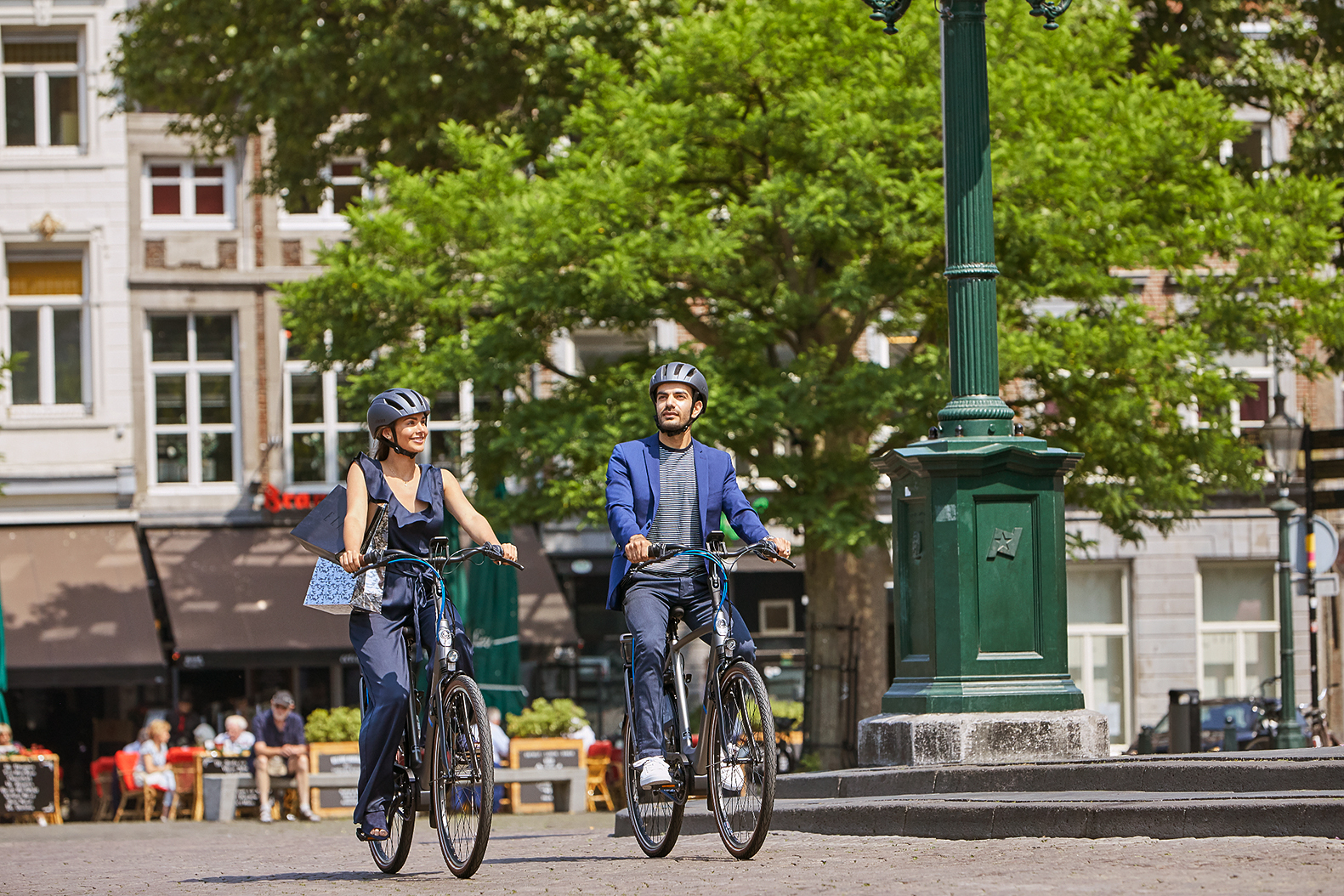 For a quick spin on your bike
Get to work nice and quickly, cut through the rush hour in 30 minutes, enjoy a bit more sleep before starting the day or always sail past the traffic jams? You can do it with Gazelle e-bikes. We make them for everyone, from comfortable or sporty e-bikes to sturdy and hip e-bikes on which you can carry all your stuff with ease.
We build e-bikes with a low step-through and maximum pedal assistance. Bikes you don't mind being seen on.
So you can carry on cycling!
For around town
Get around town quickly with our city bikes. Get to work with ease, do your day-to-day shopping or a bike ride in the countryside; you will enjoy every trip on bikes by Gazelle. We make bikes for living! To be seen with. Bikes that can take the occasional knock. They are based on typical Gazelle features: easy riding, high quality and comfort.
So you can carry on cycling!