Bicycles
Do you prefer to do the pedaling yourself? We have many different bikes available without pedaling assistance, so there's one for you anyway. As different as some bicycles are, they always have one thing in common: all our bikes are of the best quality.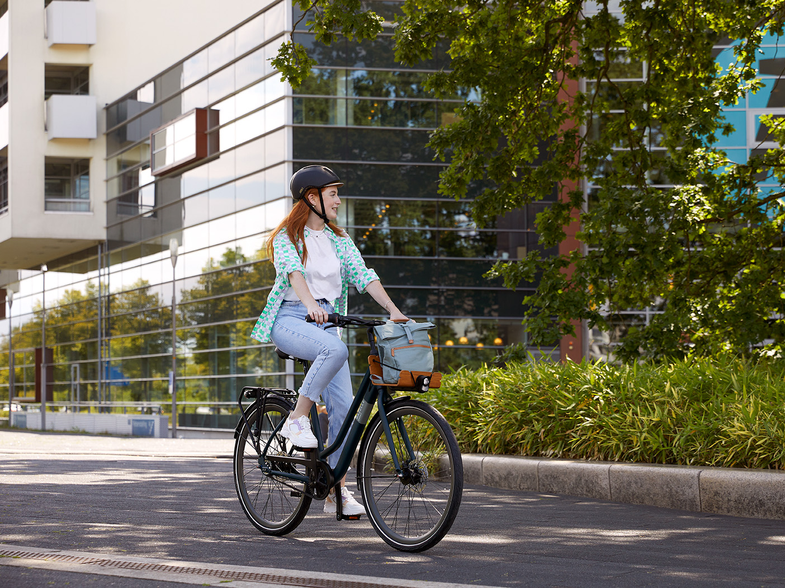 City bikes
Hit the road comfortably
Smooth-running
Comfotable seating position
For every daily ride
6 bike(s) within this model
Discover from £629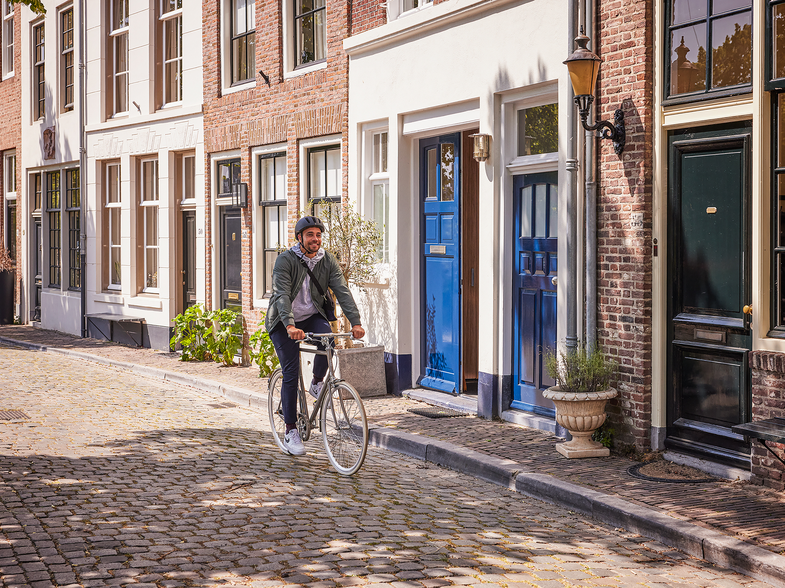 Retro bikes
The real classic
Timeless class
Character
Steel frames
2 bike(s) within this model
Discover from £999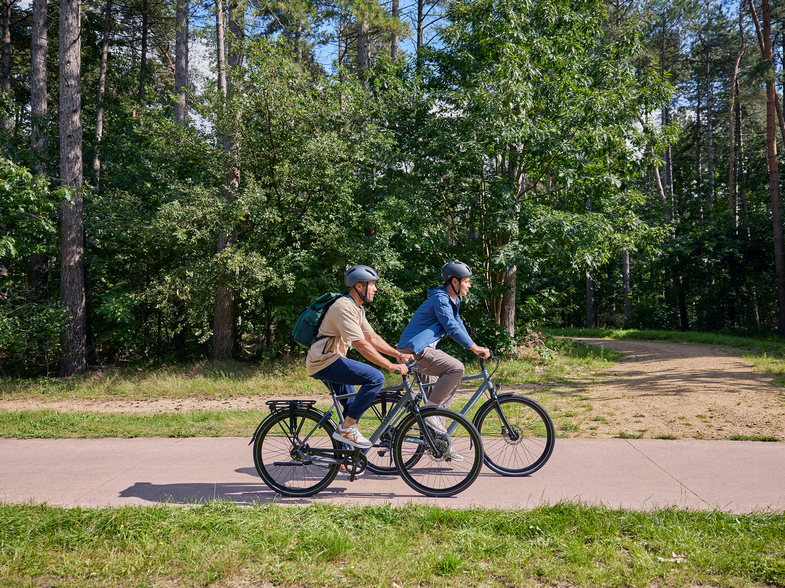 Trekking bikes
Your sporty companion on long tours
Many gears
Sporty mile-eaters
Active seating position
1 bike(s) within this model
Discover from £1,199
Think about gears
Before you continue your search, it's important to first realize how many gears you'll need. The advantages of having gears are clear: you'll cycle up a hill easier, can shift gears when there's headwind, and can accelerate quickly at traffic lights. Bikes with seven gears are particularly popular, but if you're planning on cycling in the Ardennes or Alpes, you'll probably want a few more gears.
Coaster brakes or hand brakes?
Bikes with hand brakes may be the most popular nowadays, plenty of Dutchies actively choose to have a bike with coaster brakes. Such a braking system using back-pedalling is extremely strong, barely breaks, and therefore doesn't require much maintenance/upkeep. On hilly terrain that requires lots of braking, you're best off choosing hand brakes. They're able to handle more.