Advice about electric bikes
Electric bike motors
Would you like an electric bike with optimal comfort or do you prefer extra power and speed? The ebike motor in your bike determines, among other things, the speed and influences the riding comfort. It is therefore important to know which motors for electric bike are available. Are you curious about which model suits you best? Or do you want to know what the most powerful ebike motors are? Then read on quickly!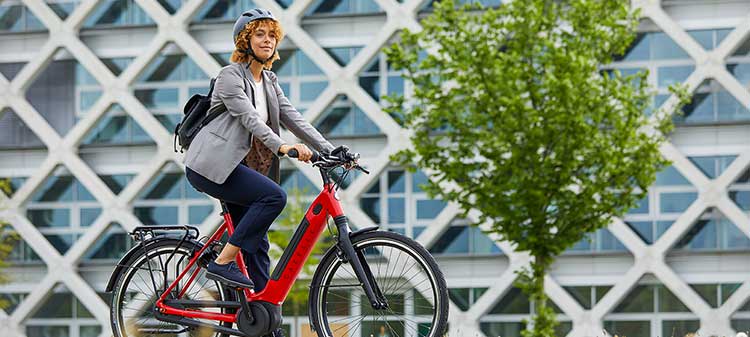 How does a motor for an electric bike work?
The motor of an electric bike works by means of pedal assistance. This means that you still have to pedal yourself, but the motor gives extra power to the wheel. Just as if you have a constant tailwind! The motor also helps to start up easily from standstill. So you pull away from the traffic light in no time.
Every ebike has different settings, from eco to sporty. These determine how much power the motor gives. Please note: the more power, the faster the battery is empty. So always choose a setting that suits the distance you want to cover.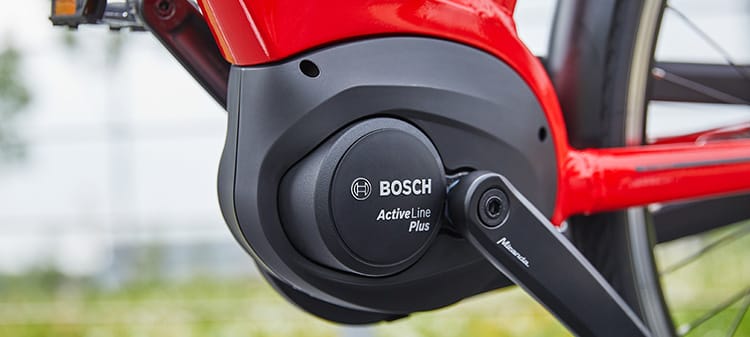 What is the strongest motor for an electric bike?
Our strongest motor for electric bikes is the Bosch Performance Line 3.0. This mid-engine supports you effortlessly on flat and hilly terrain, thanks to the pulling power of no less than 65 Nm. This motor is therefore suitable for the most sporty cyclists.
The number of Nm (Newton meters) indicates how powerful the ebike motor is. Every motor of a Gazelle e-bike has at least 30 Nm to guarantee optimal cycling comfort. If you like to make sporty rides on steep terrain, we recommend a motor of at least 65 Nm.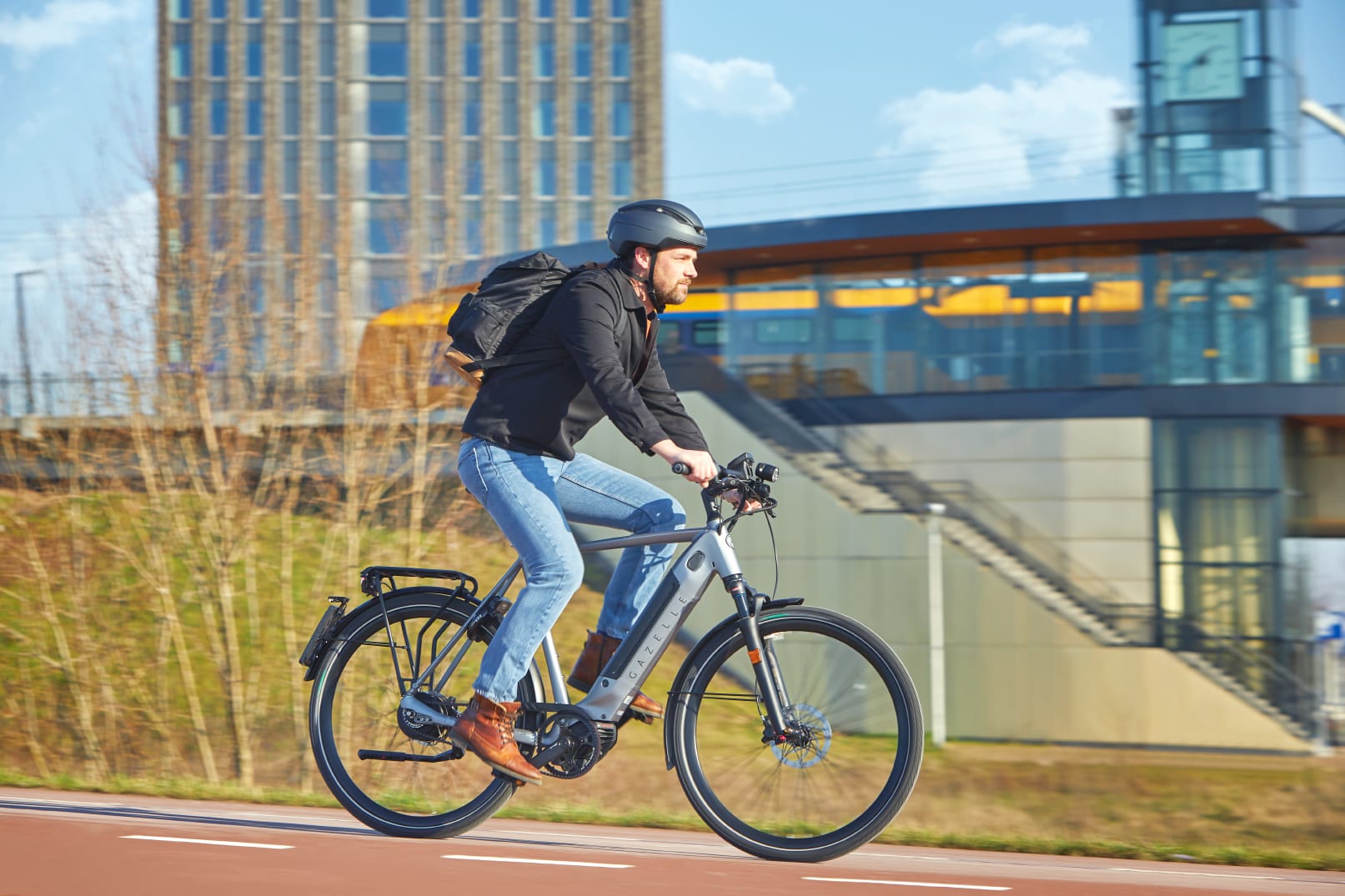 What types of ebike motors are there?
The motor of an e-bike can be located in the front wheel, rear wheel or in the middle of the ebike. The location of the motor is an important factor in the handling of the bike. Our electric bikes are equipped with the best and most reliable motors. We have listed our ebike motors for you:
Bosch mid-mounted motor
Bosch ebike motor
The Bosch mid-motor is one of the most widely used motor systems for e-bikes. And for good reason! Bosch has been supplying one of the most reliable e-bike motors for years. The system is placed low for optimal maneuverability and road holding. In combination with a light drive, this means that you can cycle from A to B without any worries. The engines come in two variants: the Active Line for recreationists and the Performance Line for sporty cyclists. So whatever type of cyclist you are, there is always a Bosch motor that suits you.
Read more about Bosch ebikes
Shimano Steps ebike
Shimano Steps mid motor
The Shimano Steps mid-mounted motor is a light and versatile ebike motor with a modern design. One day you can easily maneuver through a busy city, the next day you cycle effortlessly through the mountains. The central, low engine provides excellent road holding. The motor can also rightly call itself a "smart ebike motor".
Read more about Shimano Steps
Panasonic ebike motor
Panasonic front wheel motor
The combination of a Gazelle ebike with a Panasonic front-wheel motor is a guarantee of robust quality and a plethora of options. Your electric bike with a Panasonic front-wheel motor will also give you a helping hand while you are wheeling it thanks to Walk Assist.
Read more about Panasonic