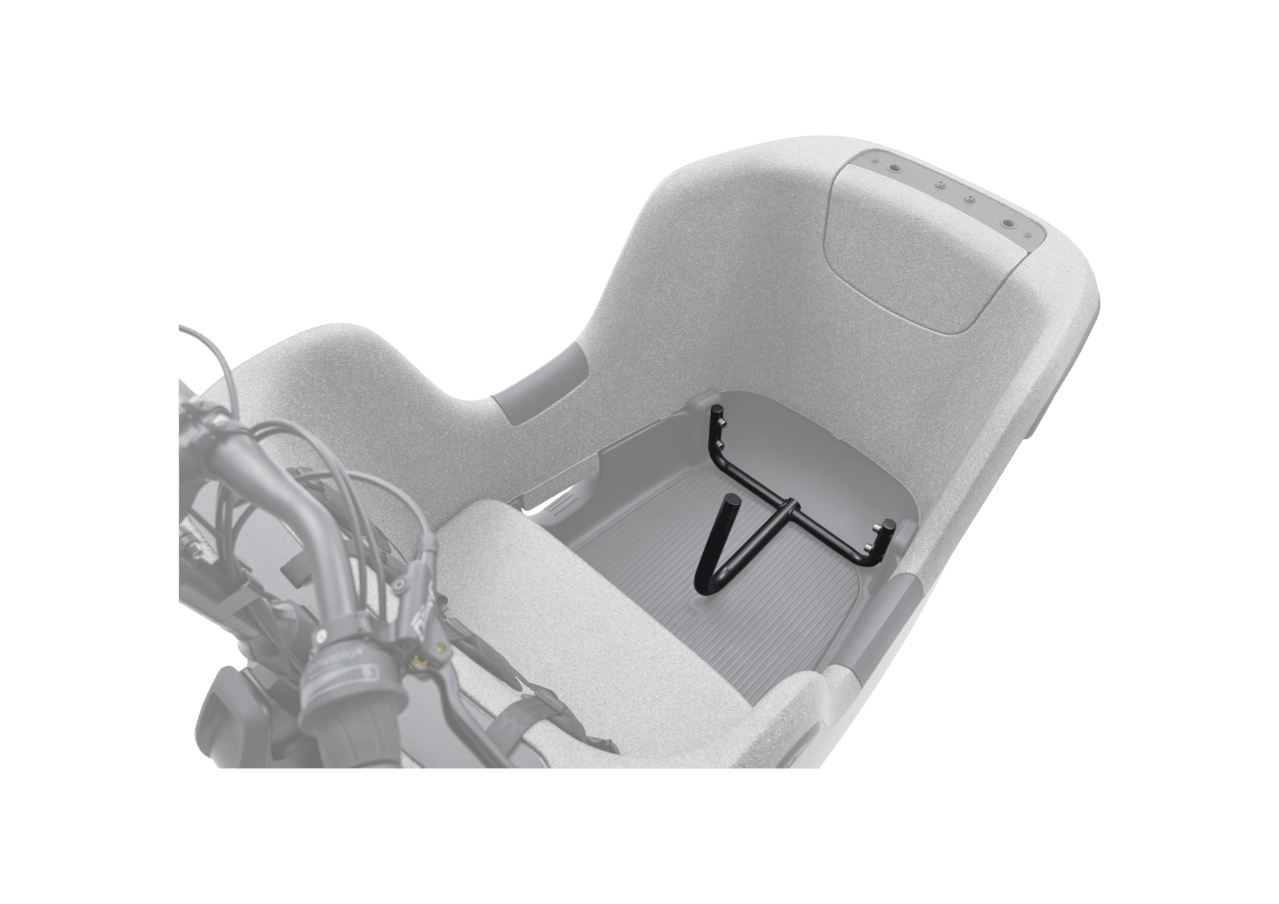 Adapter suitable for most child seats.
Child seat placed easily and safely in the Makki.
Product Overview
Your toddlers can also be seated securely in the child seat in the Makki.
Royal Dutch Gazelle - Ride like the Dutch
More than 130 year of Innovation
Royal Dutch Gazelle has been making quality bikes for more than 130 years. We do this with a focus on innovation and full of passion.
Read about the history of Gazelle
Royal Dutch Gazelle - Ride like the Dutch
Guidelines
Segment

Cargo bike accessories