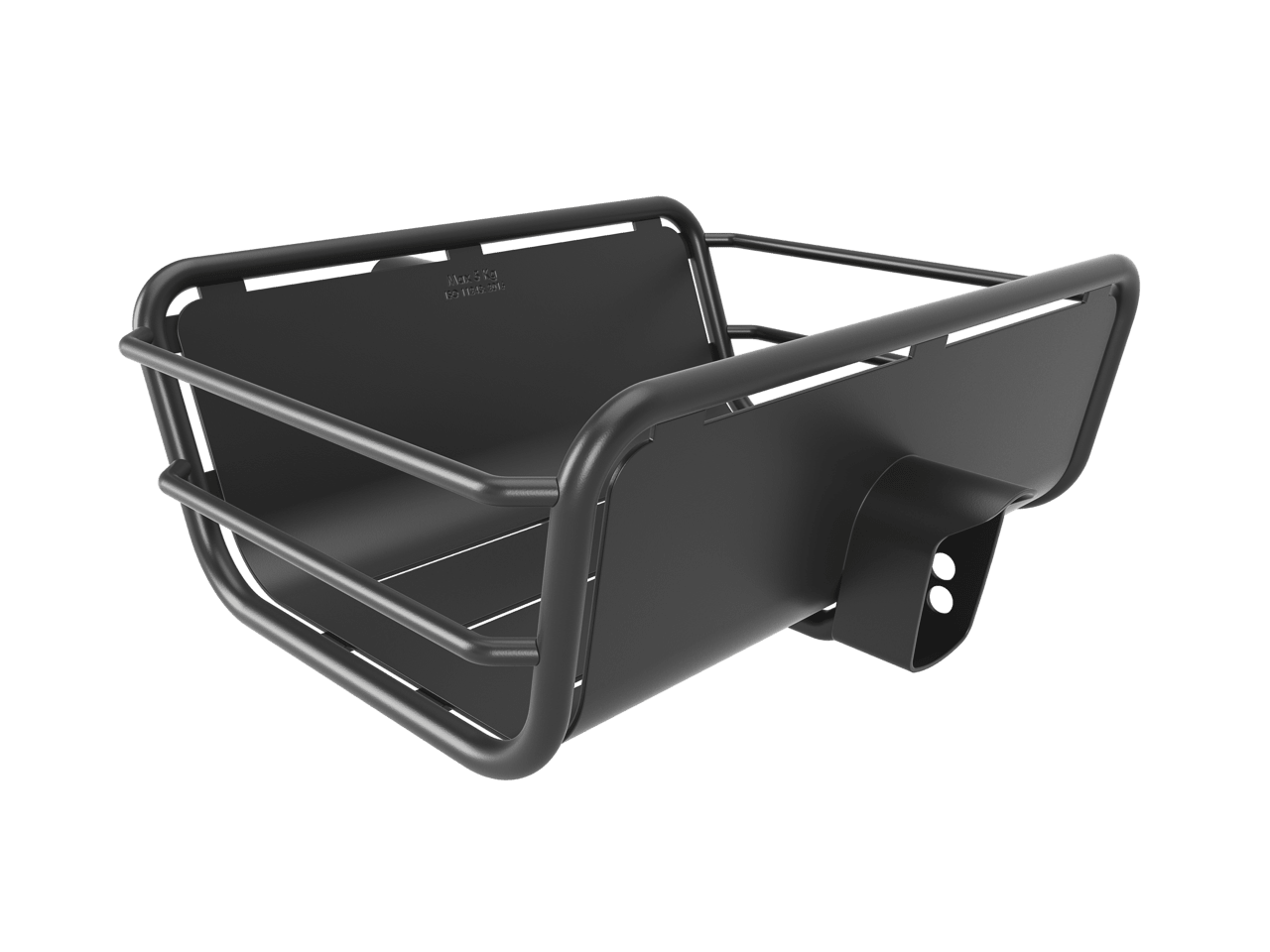 CityGo / Esprit metal front carrier
The light is integrated within the carrier, so it can also withstand knocks now.
The front carrier is made from aluminium, so nice and light.
Carrying capacity is 5kg, which is more than enough for your bag.
Product Overview
Innovative front carrier in striking design.
Royal Dutch Gazelle - Ride like the Dutch
More than 130 year of Innovation
Royal Dutch Gazelle has been making quality bikes for more than 130 years. We do this with a focus on innovation and full of passion.
Read about the history of Gazelle
Royal Dutch Gazelle - Ride like the Dutch
Guidelines
Segment

Luggage carriers

Permissible Total Weight

5 kg

Permissible Total Weight

59 Lbs

Dimensions

358 x 272 x 127 mm