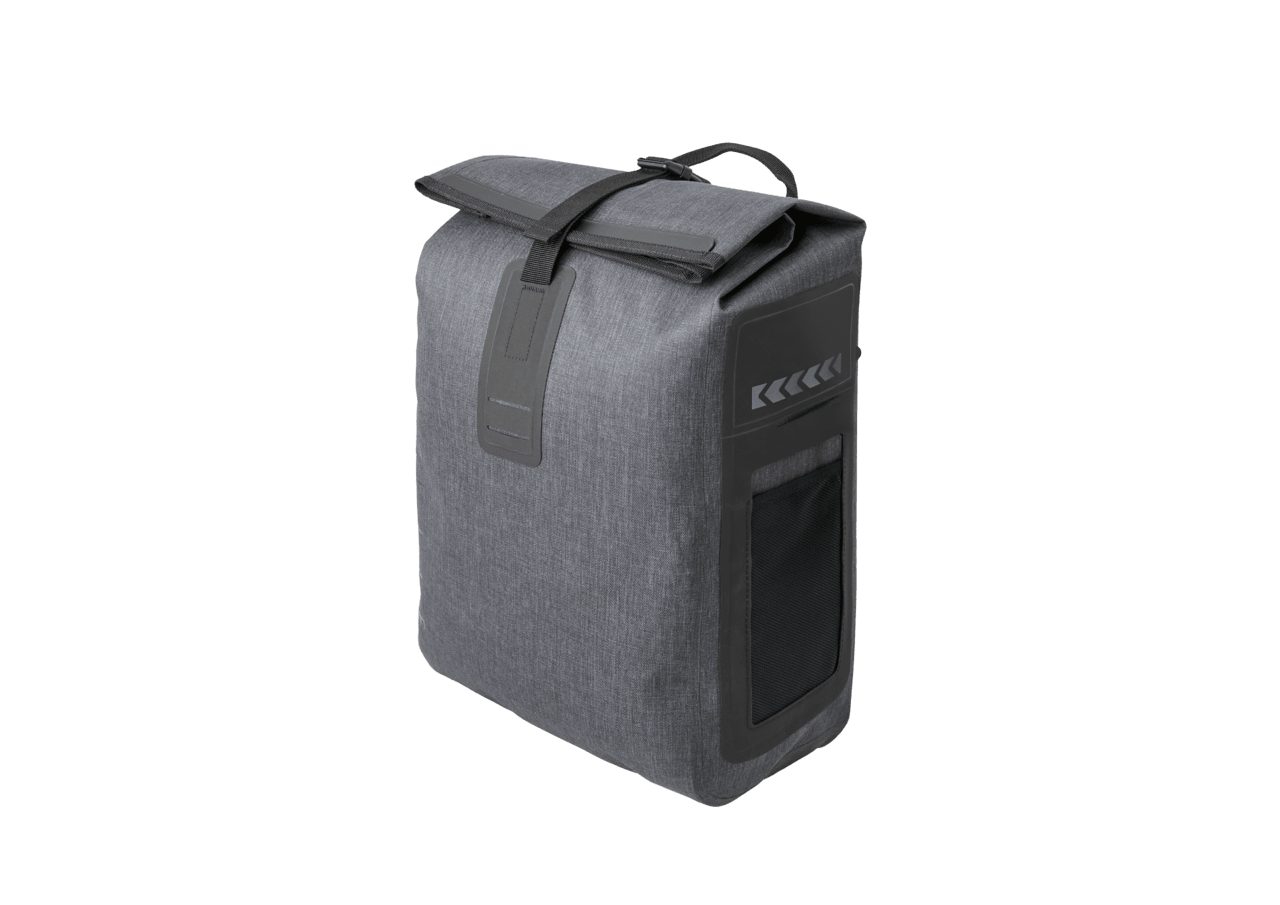 20L capacity with a protective sleeve accomodating laptops up to 15 inches
Fitted with a removable shoulder strap for off-bike flexibility
Fabricated with waterproof material to protect contents
Incorporated reflective elements for enhanced visibility
Product Overview
The Gazelle commuter bag was designed for getting to work with peace of mind. Everything you need for a day at the office will be well protected in this waterproof bag, including your computer, with a special compartment developed specifically to cushion your laptop (up to 15 inches). The Gazelle commuter bag has a removable shoulder strap for comfortable carrying off the bike and attachment hooks to ensure the bag is tightly fastened to your bike's rear rack.
Royal Dutch Gazelle - Ride like the Dutch
More than 130 year of Innovation
Royal Dutch Gazelle has been making quality bikes for more than 130 years. We do this with a focus on innovation and full of passion.
Read about the history of Gazelle
Royal Dutch Gazelle - Ride like the Dutch
Guidelines
Segment

Bike bags

Permissible Total Weight

10 kg

Permissible Total Weight

22 Lbs

Capacity

20L

Mount system

Hooks

Dimensions

28 x 43 x 17 cm