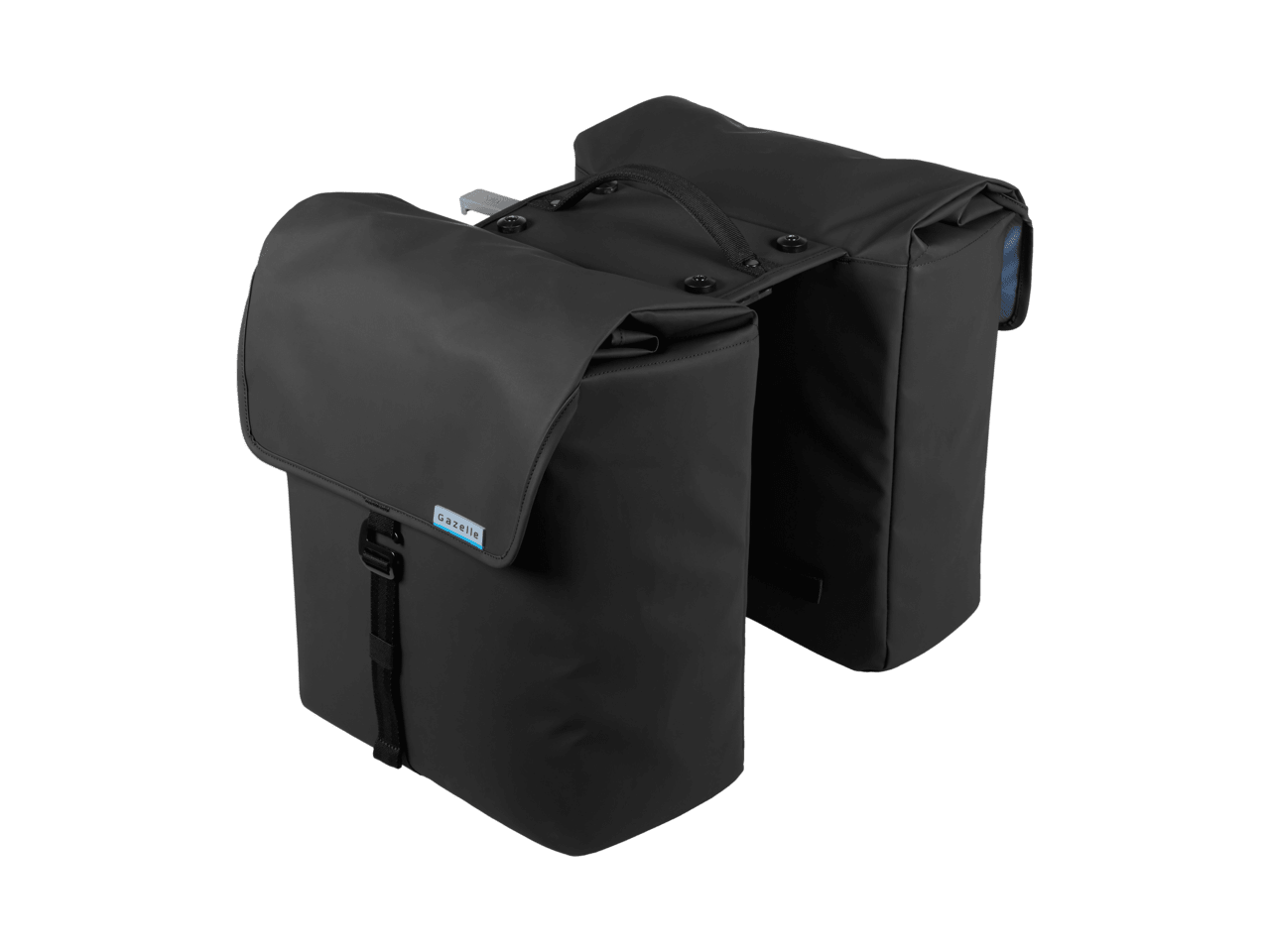 Gazelle Deluxe Double Pannier
Plenty of storage space with this large double bike bag
Water-repellent fabric helps keep your things dry
Easy to fill thanks to reinforced side and bottom
Easy to install thanks to the MIK system
Product Overview
Complete your Gazelle with this modern bag design.The Gazelle Deluxe double bike bag is both sturdy andconvenient to use and suitable for recreational andeveryday use. With this bike bag, you'll never have toworry when you're on the move. The durable waterrepellentfabric and reinforced side and bottom ensurethat your valuables are always protected. Your journeywill be extra safe, too, as the bag has reflective stripsaround it. The bag is easy to mount or replace with other accessories thanks to the MIK system.
Royal Dutch Gazelle - Ride like the Dutch
More than 130 year of Innovation
Royal Dutch Gazelle has been making quality bikes for more than 130 years. We do this with a focus on innovation and full of passion.
Read about the history of Gazelle
Royal Dutch Gazelle - Ride like the Dutch
Guidelines
Segment

Bike bags

Permissible Total Weight

20 kg

Permissible Total Weight

44 Lbs

Capacity

39L

Mount system

MIK

Dimensions

34 x 16 x 38 cm (2x)