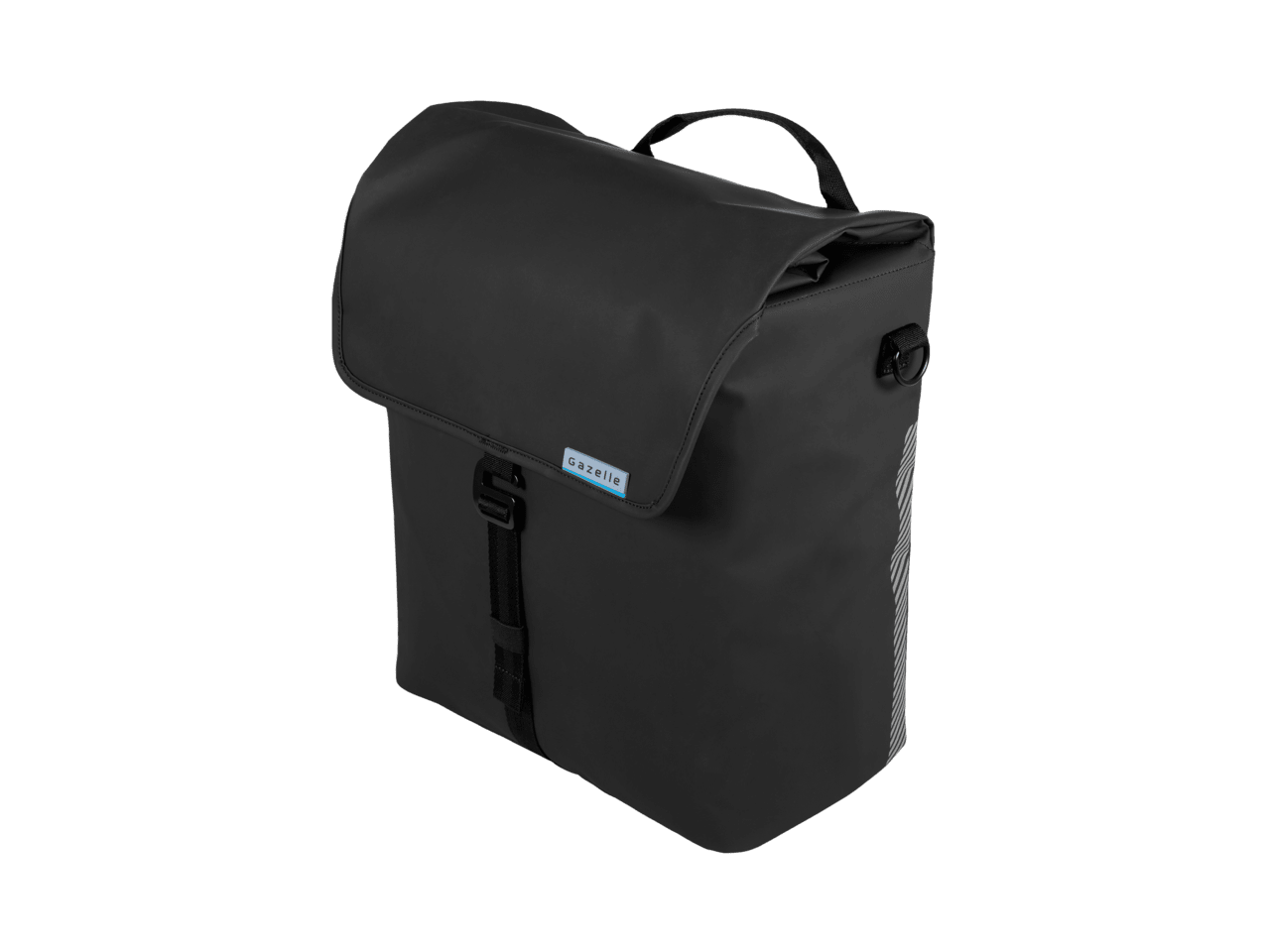 Gazelle Deluxe Single Panniers
Water-repellent fabric helps keep your things dry
Organised storage thanks to various compartments
Easy to fill thanks to reinforced side and bottom
Easy to see due to the reflective stripes
Product Overview
The ideal bag for commuting or a relaxing ride throughnature. With the sturdy and comfortable Gazelle Deluxesingle bicycle bag, you can carry all your valuablessafely and keep them dry. The robust water-repellentfabric not only gives the bag a sleek modern look, italso protects your items very well. Beside the maincompartment, the bag has two small zip pockets to helpkeep your items organised. The reflective stripes aroundthis large bag will make you easy to see and keep yousafe on the road.
Royal Dutch Gazelle - Ride like the Dutch
More than 130 year of Innovation
Royal Dutch Gazelle has been making quality bikes for more than 130 years. We do this with a focus on innovation and full of passion.
Read about the history of Gazelle
Royal Dutch Gazelle - Ride like the Dutch
Guidelines
Segment

Bike bags

Permissible Total Weight

10 kg

Permissible Total Weight

11 Lbs

Capacity

17,5 L

Mount system

Hooks

Dimensions

32 x 16 x 38 cm