Advice about electric bikes
E-bikes for Seniors
E-bikes are very popular with seniors. But why is that? Quite simply: they offer older people a great way to stay fit and mobile. An e-bike can seem a very exciting prospect, especially at first, because it rides faster than an ordinary bike. But an e-bike will also feel heavier because of its onboard battery and motor. Our article explains the most important considerations for older adults and suggests which models may be most suitable.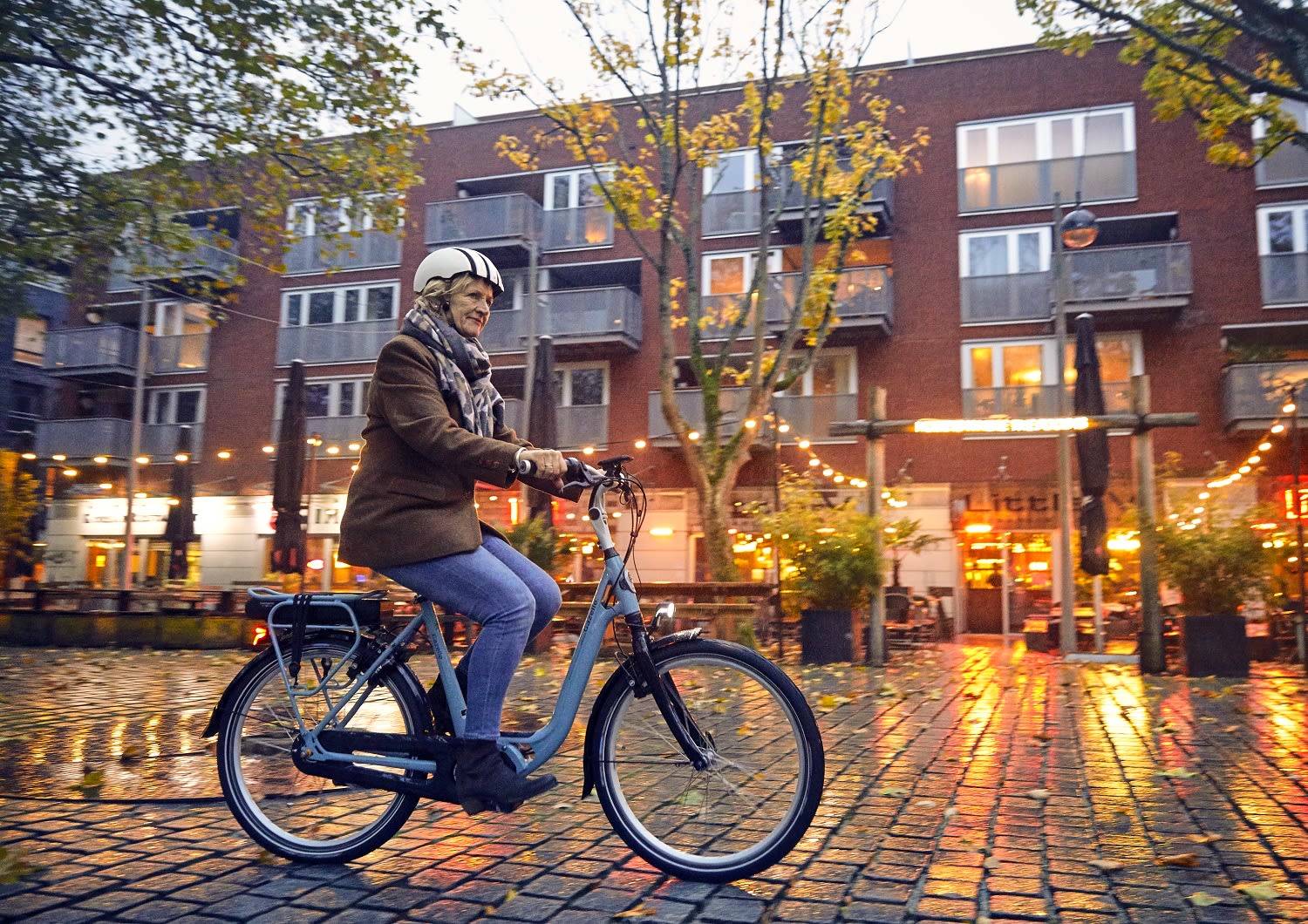 Are e-bikes safe and are they a good choice for seniors?
Without a doubt! E-bikes can be an excellent choice for seniors who will discover they can ride much longer distances without physical strain. They are also suitable for people with health restrictions or anyone whose fitness is presently below optimum levels. The onboard motor provides extra support making riding easier and reducing the strain on your joints. Longer bike rides out in the fresh air are once more back on the agenda. An e-bike can make even shorter distances more convenient and enjoyable allowing you to regain your independence and offering a refreshing alternative to getting stuck in traffic.
Because it has a battery and motor, riders will notice an e-bike feels a little heavier to control and manoeuvre, yet it also offers greater stability. So it's important for seniors to take the time to find the ideal model for them: A combination of seeking good, personalised advice and trying out some different models on a test track.
Which are the best e-bikes for senior riders?
Which is the best e-bike for seniors? And do you need an e-bike specially designed for older adults? Of course, no one model will suit everyone. However, we can say more generally that Easyflow e-bikes always prove very popular with older riders, because they offer the following advantages:
A designed frame with low, step-through access, which makes it much easier to get on and off.
A special frame geometry, which offers greater security and support because this ensures you can always touch the ground with both feet.
Wide tyres, ergonomic handlebar grips and a soft saddle, to level out all the bumps and make it easy to maintain an upright posture when cycling.
A side mirror, sturdy disc brakes and non-slip pedals to help you move safely in traffic.
Even if you decide to opt for a different e-bike, the advantages offered by the Easyflow mentioned above still provide a very useful reminder of the factors you should prioritise when making a purchase.

Would you like to try out our Easyflow e-bike? Or perhaps test drive some other models to find one that's just right for you? Just visit any of our Gazelle bike shops for some friendly professional advice.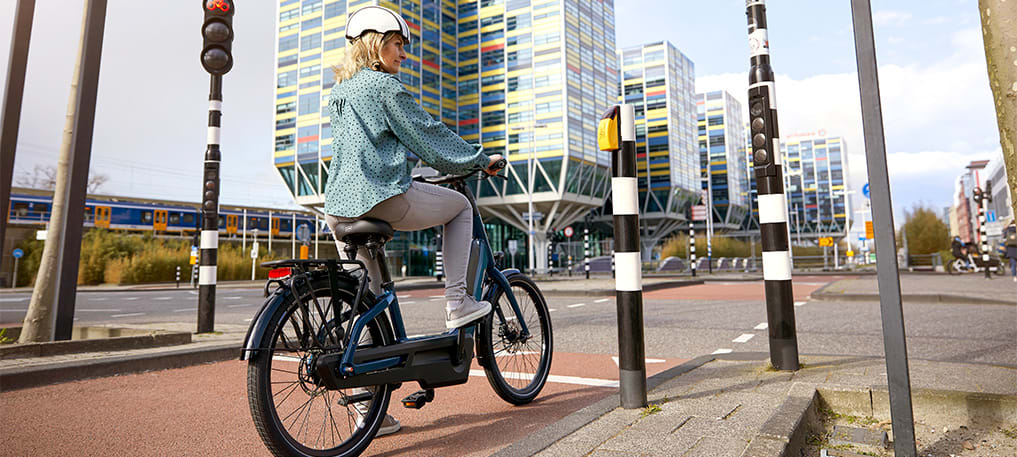 As a senior, what should I consider when buying an e-bike?
Before you decide to purchase an e-bike, you should think carefully about how you plan to use it: Mostly for long bike rides? For everyday travel? In the city or for riding through the countryside? Will you also want to use your e-bike to carry shopping or luggage?

Your bike's battery is the most important factor because it effectively governs the distances you plan to travel. Choose a battery with a larger power capacity than you actually need because this means you'll be able to cover a lot more miles without interruptions for charging breaks.

For everyday use, the weight and manoeuvrability of your e-bike is a major consideration. Remember, you may have to negotiate parks, busy streets and narrow alleys and charge it up more often.

Your choice of tyres is crucial for off-road cycling. Wider tyres with a prominent tread provide more grip over this kind of terrain and thus offer more support and stability.

If you plan to use your e-bike primarily for shopping and errands, then an e-bike with a large stable pannier rack, space for baskets, saddlebags or maybe even an e-bike with a child seat for transporting the grandchildren, could be just the thing.

Regardless of how you plan to use your new e-bike, we would recommend:
Our e-bikes with mid-drive motors, because they offer the greatest stability and just the right amount of motor support when you are riding.
A low, step-through frame on e-bikes for seniors. This makes it easier to get on and off, but also means you can quickly place both feet on the ground.
A display that's easy to read and easy to use, so you won't be distracted whilst cycling.
Also, please remember to always wear a helmet when you're out and about with your e-bike!
Do you have more questions? Or would you like to try out some different e-bikes to help you decide? Then please arrange an appointment at one of our e-bike shops and let our experts advise you. They can also make individual adjustments to your saddle, pedals and handlebars, so you can sit comfortably in an upright position which will also protect your joints when you are cycling.