Maintain your fitness (when all about you are losing theirs!)
Winter is traditionally not a time for maintaining fitness, at least that's the accepted wisdom. Even professional racing cyclists tend to splurge out and eat maybe a whole chocolate biscuit at some point during winter. But one of the beauties of cycling is that it promotes individuality, so who needs accepted wisdom?
Keep spinning those pedals all year round, make cycling a part of your lifestyle, and the benefits will come as if by magic. Not only will you be able to enjoy Christmas festivities without guilt but when the bright weather reappears in spring, there'll be no need to waste time reacclimatising to your bike. You'll already be up to full speed while others are gingerly being reintroduced to their saddles. The same rule holds true whether during a single ride or your riding programme over months: it's far easier to keep cycling, even if you have to pedal a little easier, than it is to stop and start all over again.
Cycling is great fun (and it's far better than the alternatives)
Do you enjoy being herded in stuffy and musty public transport with other desperate, sour-faced travellers, beholden to the vagaries of the weather, workforce whims and other unpredictable events? No, us neither. At the other end of the spectrum, would you really want to be locked away at home, hibernating under the duvet for months on end? No, that's not really living.
Far better for both your physical and mental equilibrium to get an invigorating dose of fresh air and marvel at the sights and delights of this time of year. There's just so much to enjoy in winter. From the frosty jewels of the countryside, to the rainbow lights of urban Christmas decorations in, there's nothing more exciting than observing the winter world by bike.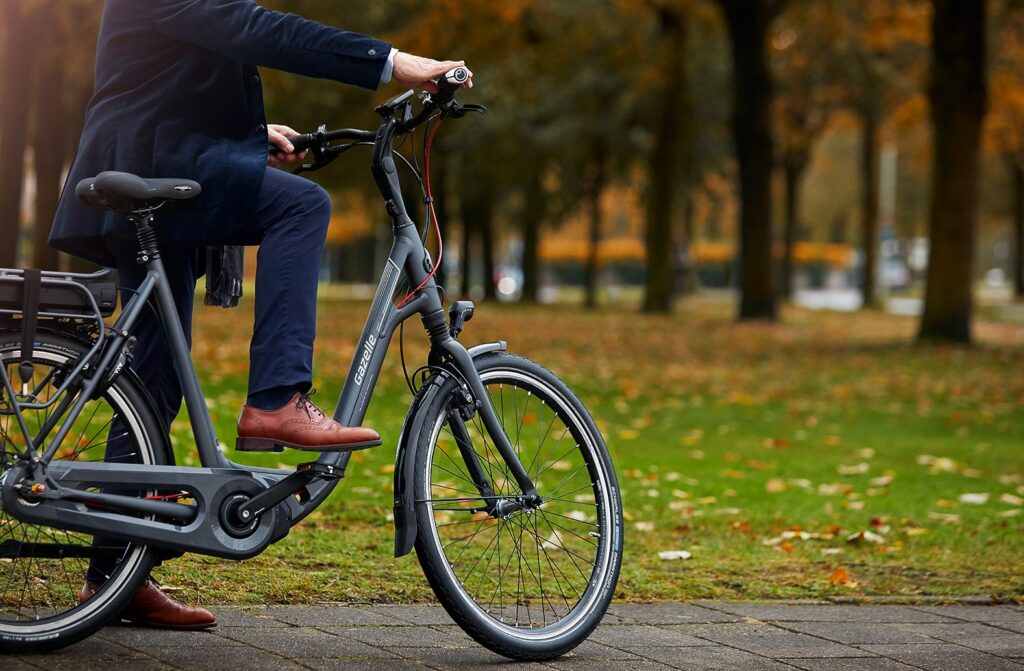 Save money (that you overspent on presents)
Once you've got your bike, cycling is free – give or take a few spares and maintenance costs, which are still far more reasonable than other modes of transport. There's no monthly gym membership, no other demands on your finances. Go a small step further and commute to work, and you'll find that cycling actually saves you money. The best bit about this is that it's easy to calculate the money you save by cycling and the benefits are cumulative.
Every day you commute by bike is an easily quantified extra amount in your wallet or bank account. (Don't forget, if you want to save money when buying a new bike and your employer is signed up to a Cycle to Work scheme provider, your local Gazelle dealer will be able to sort out a tax-saving deal paid for in monthly interest-free instalments.)
Make that New Year's resolution count (and get your beach body sorted)
New Year's Resolutions are such a cliché, right? Everybody makes them, and most people break them. Well, with your bike as inspiration, that doesn't have to be you this year. There are only six months between January 1 and July 1. If you wait until March to start improving your fitness, you'll have already lost 33% of the time available to tone your beach body before slapping on the sun lotion.
Conversely, if you start cycling now, by summer you will have been getting fit for 50% longer than people who only started in spring. With the benefits of any physical activity increasing over time, there's one simple mantra: the sooner you start, the better.
Winter riding is safer than you think (darkness is your friend – really!)
OK, ice and hurricane levels of wind might be no fun, but everything else that winter brings is easy to deal with, as long as you have the right kit. One thing that it's really important to point out is that cycling at night, in the dark, is just as safe, or sometimes even safer, than riding during the day.
The reason for this is because, if you dress sensibly and use adequate bicycle lighting (don't forget that most Gazelle models already come fitted with great bike lights), then you'll stand out better in the dark than a normally-dressed cyclist does under normal lighting. Then you just need a modern, cycling-specific windproof and waterproof outer layers and gloves, and you're ready to spin on happily, whatever the conditions.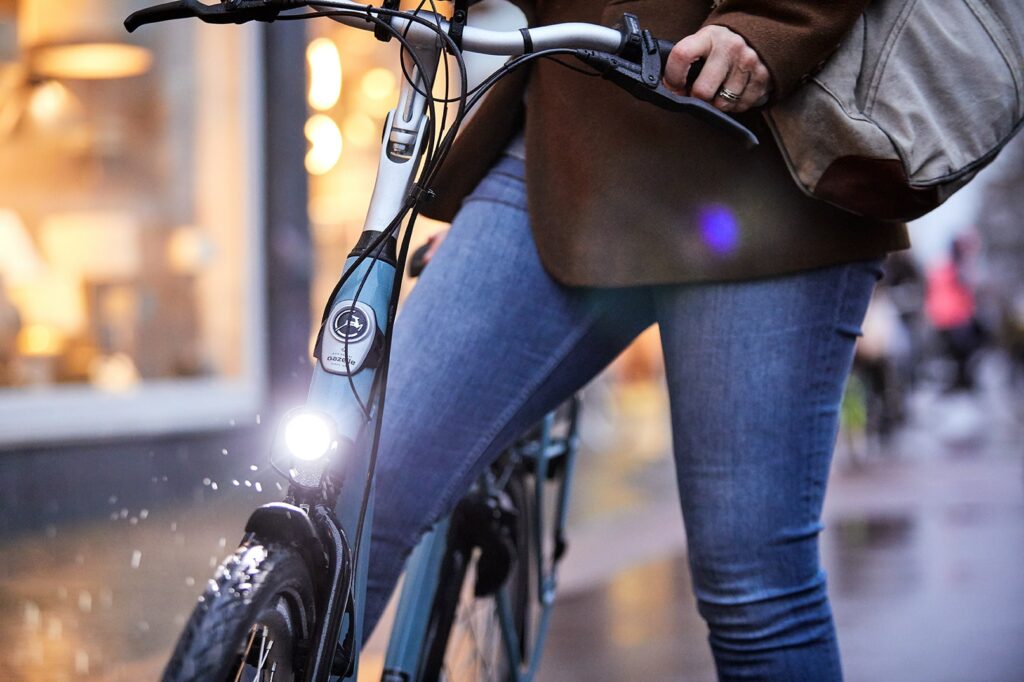 Keep your (Christmas) spirits high
Christmas isn't always an easy time. Whether it's tricky memories or trickier here-and-nows, to the free flowing of alcohol or the even freer flowing of money out of your pocket, this time of year can often present some general life challenges. But when you ride your bike, you reduce your body's levels of cortisol (or stress hormone) while stimulating the release of endorphins, which can help reduce anxiety and make you happier. Essentially, whatever problems winter and Christmas may bring you, cycling is a very effective way to help you deal with them.
Plan big for 2021
Finally, if you really need the ultimate inspiration to ride this winter, go even deeper than New Year's resolutions or general sentiments about health, wealth and happiness. Sign yourself up to a major challenge in 2021. Maybe it's a significant charity event. Maybe it's just the active holiday you've always dreamed of taking. Maybe it's just that you want to regain the same waist measurements you had when you were 18. Whatever it is, write it down, tell as many people as you can, commit yourself to that one specific goal, and let your bike help you achieve it. You can do it!