How to keep your bike roadworthy
Weekly check-up regime
A well cared for bike is easier to ride, more reliable, more fun and - crucially - safer, too. General routine maintenance also something that even the least technically minded rider can keep an eye on. Of course, if your bike has been hidden away in the shed for a year or longer, it's worth taking it for a more extensive service at your local Gazelle dealer before using it in earnest again. However, if it's only been a matter of weeks or months since you last had a spin, here's a simple pre-ride checklist, which also acts as a perfect weekly check-up regime.
Tyres
To ensure your bike is safe, monitor tyre pressure regularly using a track pump with a pressure gauge. With enough air in the tyres, it's time to inspect both the tread and the sidewalls of the tyres. Spin each wheel very slowly and look at the surface for cuts, flints, screws or nails; remove anything that might have become embedded in the tread.Confirm the wheel hubs are securely fastened in the frame and fork dropouts.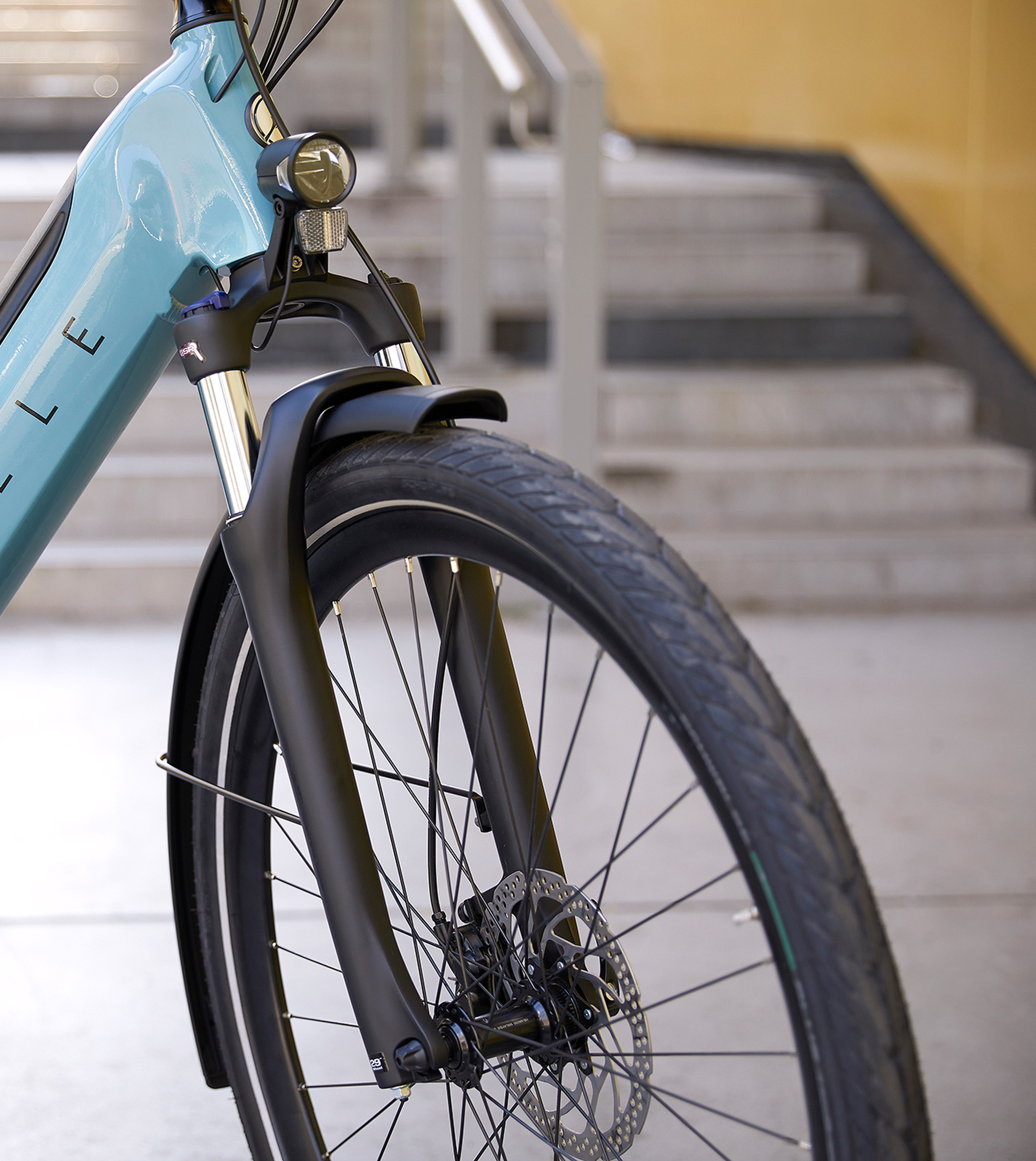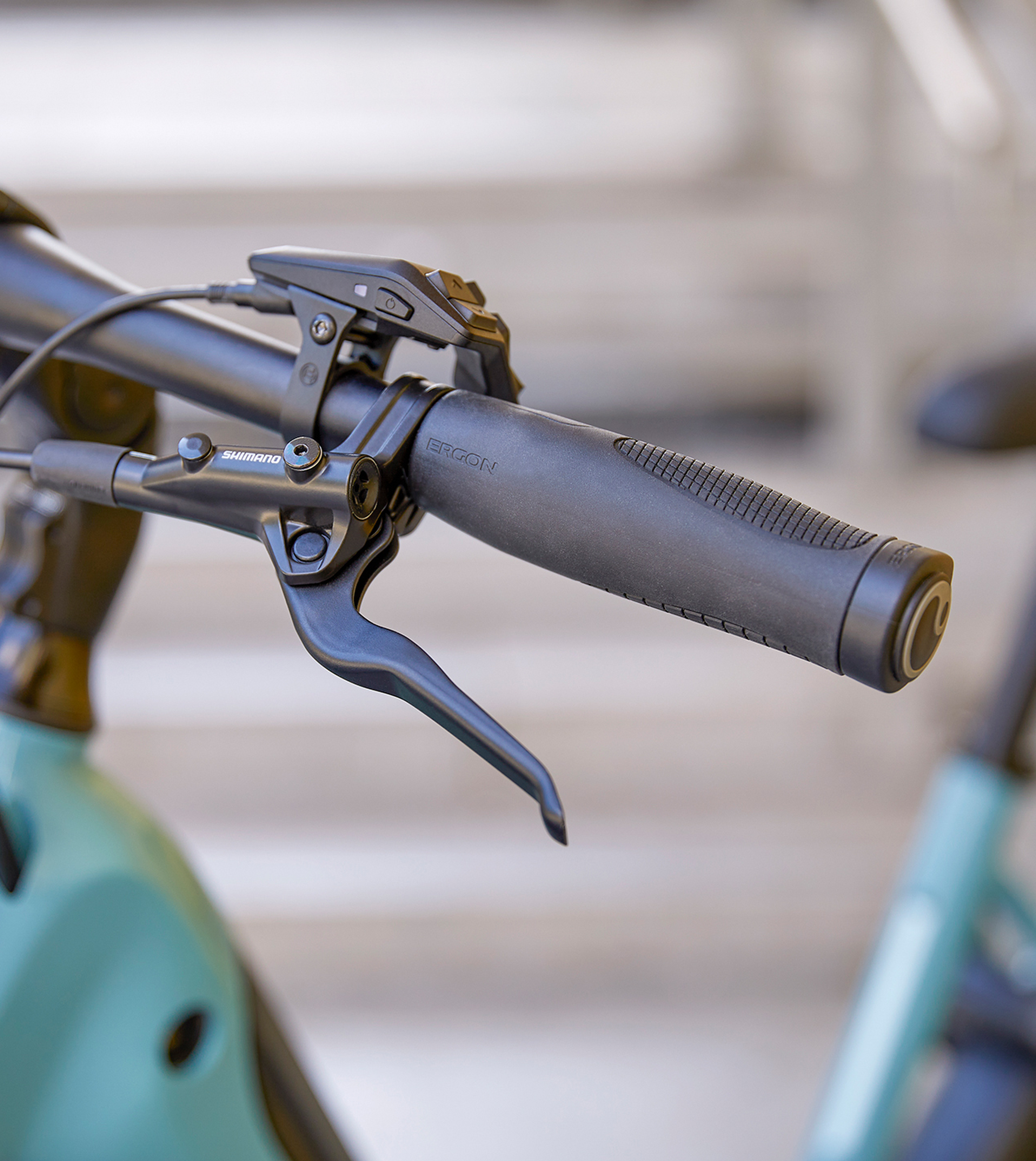 Brakes
For Gazelle bikes with roller or drum brakes, ensure smooth operation by testing the brakes' responsiveness. If issues persist, consult a qualified mechanic. For bikes equipped with caliper rim brakes like V-brakes, check alignment between the wheel and brake blocks, monitor wear lines on brake blocks, and remove any embedded grit or splinters for optimal braking.
Gears
Because Gazelle's bikes are designed to be easy to live with, we fit many of our models with enclosed drivetrains featuring hub gears, which - like roller brakes - are effectively maintenance free and require little-to-no attention. However, it's still worth going for a quick ride somewhere safely away from traffic to flick between the gears and check they are working as expected. If there is a problem, take your bike to your Gazelle dealer.
If you ride a bike with derailleur gears, it is certain they will need adjusting at some point because gear cables stretch and chains wear. Again, ride your bike somewhere safe - or lift the back wheel off the ground - and flick between the gears as you turn the pedals. Make sure the derailleurs are operating correctly and your chain isn't slipping. If there is a problem, derailleur gears are relatively simple to adjust if you approach them methodically. Otherwise, take your bike to a trained mechanic.
Nuts and bolts
Even the most stable cyclist can be put in danger if something even as innocuous as the seatpost moves unexpectedly. That means it's important to check all nuts and bolts are done up securely, especially those involved with contact points such as the seatpost, the saddle, the stem and handlebar, and even make sure pedals are secure.
To check the bike's steering is unimpeded and the headset is working as expected, pick the front of the bike off the floor and let the handlebar, fork and front wheel flop from side to side. It should do this smoothly and easily. Also check your lights are working and any accessories, such as rear racks, are securely attached.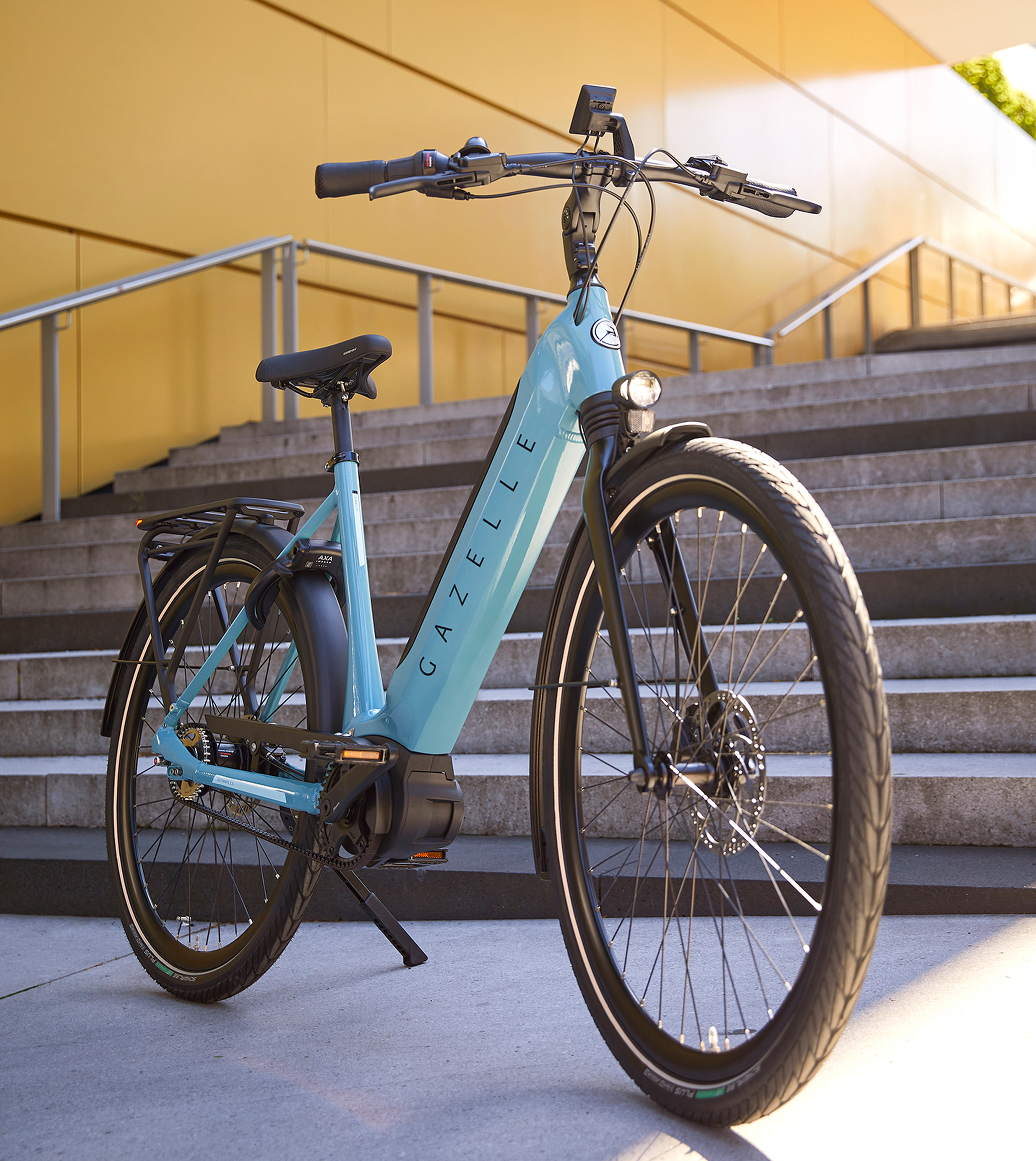 Now you're all set fair to ride!
Finally… keep yourself roadworthy
Wearing the right kit also helps with your cycling, although 'the right kit' rather depends on what type of cycling you do, how far your ride, and how fit you are. One thing cyclists of all types wear, though, is a helmet. So, as a final check before hopping aboard your bike, make sure you are wearing your helmet correctly.
We've seen many cyclists with helmets tilted way too far back on their heads - we've even seen some cyclists wearing helmets back to front!
What you need to do is: make sure your helmets fits and wear it level on your head (the right way round!) so it protects from your forehead all the way to the back of your head. Last but not least have the straps tightened so they do up under your chin without pinching or squeezing.