You want to cycle in London? Make sure you read our 7 London bike tours!
1. Windsor — 30 miles
The first tour of our London bike tours! Let's start with an almost a picture perfect ebike day trip along the banks of the River Thames to Windsor. Admittedly, this pushes our 30-mile return trip to the limit, although, because the route is almost entirely flat, you really shouldn't have to use too much pedal assistance and can preserve the battery. The route takes you through the towns of Richmond, Twickenham and Kingston-upon-Thames, then passes the historic Hampton Court, before heading out of Greater London and finishing at Windsor and Eton. It's a particularly apt route for this year of royal births and weddings.
2. Colne Valley Regional Park — 24 miles
Another destination west of London is Colne Valley Regional Park, a 43-square mile haven of parks, reservoirs and green spaces all based around the River Colne. Again, it's a fairly flat route there because ebike day-trippers can follow the towpath of the Grand Union Canal for most of the way. Depending how the day is going, it's not much further until you reach the Chiltern Hills, and if you're really keen you could even follow the canal the full 120 miles to Birmingham. We just can't guarantee the battery charge will last the whole way — or that you'll do it in a day.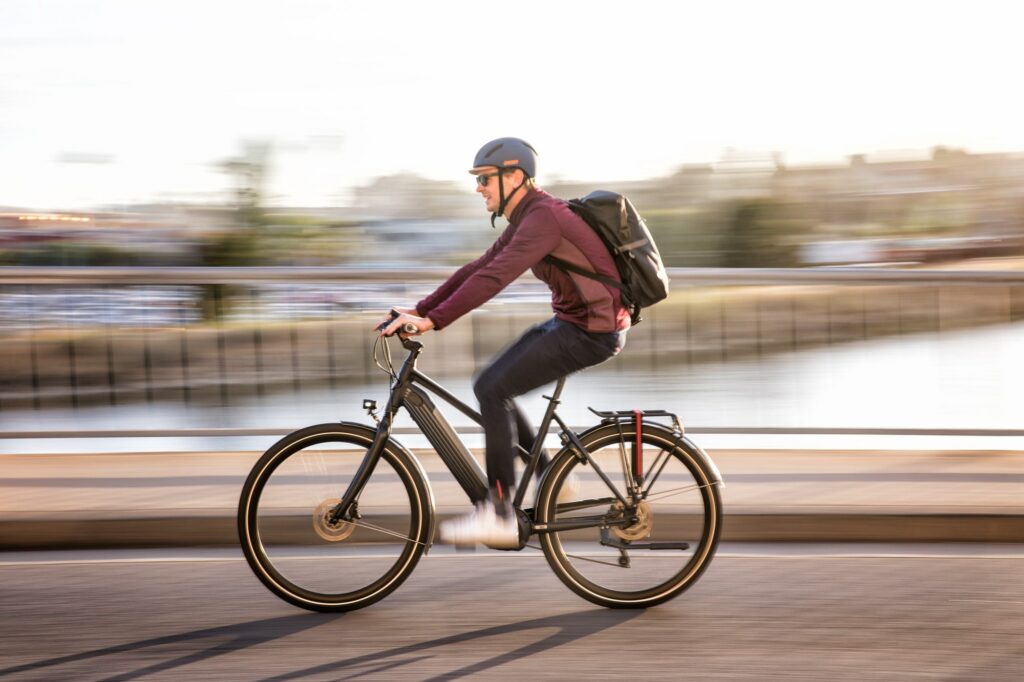 3. The Surrey Hills — 23+ miles
For riders wanting slightly more varied terrain, heading south from London to the Surrey Hills AONB (Area of Outstanding Natural Beauty) puts you among the kind of scenic greenery you can hardly believe sits right on the capital's doorstep. A 20-mile ride will see you arrive in Leatherhead, from where it's just a hop to landmarks such as Box Hill, Leith Hill, Ranmore Common and beautiful little villages such as Abinger Hammer or Shere. Preserve your power coming out of London, though: you'll be glad of the extra assistance once you're in the hills.
4. Epping Forest and rural Essex — 20+ miles
You don't have to head south to find quaint little villages. North of the capital in Essex you'll discover some of the most enchanting hamlets and market towns in the south-east. The route out there is quite a joy, too. Soon after leaving central London you'll encounter the southern end of Epping Forest — a 12-mile long Site of Special Scientific Interest that is worth a visit of its own — which will transport you out of Greater London and into the countryside beyond. If you have enough energy to ride as far as the Rodings (35 miles), you'll feel truly transported back in time with sights of Norman churches, medieval thatched cottages and 18th Century post mills.
5. Greenwich – 7 miles
We haven't headed east from London on this list yet, but there's plenty to see while following the Thames out towards the Channel. Stay south of the river and within a few miles you can be in the World Heritage Site of Greenwich with its characterful market, beautiful park and impressive collection of museums and historic buildings including the Old Royal Naval College, the Royal Observatory, the Prime Meridian monument and restored Cutty Sark.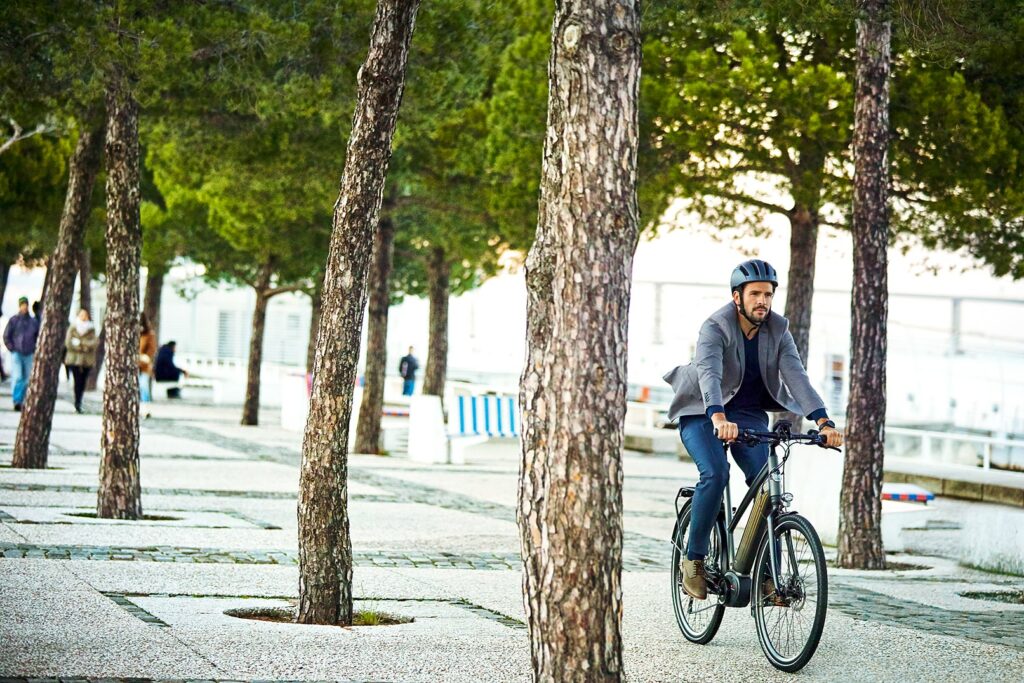 6. Kent Weald — 25 miles
Here's a fantastic trek south of the capital to Kent's scenic answer to the Surrey Hills. National Trust members (or, indeed, anybody else) will do well to head for the pretty town of Westerham, from where you can easily visit Churchill's home at Chartwell, Quebec House, Emmetts Garden or — if you really feel like a woodland walk after all that riding — the wild expanses of Toys Hills or Limpsfield Chart.
7. Central London — as little or as much as you like!
The last tour of the London bike tours, you don't necessarily have to venture too far from London for a great ebike day trip. In fact, on a quiet summer Sunday, exploring the capital's streets from the saddle can be a very special treat. There really is no better way to discover London than with a self-guided tour around landmarks such as the Houses of Parliament, Buckingham Palace, Covent Garden, Tower Bridge and the South Bank. Click here to see a 'Christmas Lights' tour we created around London back in December. While the festive decorations may have disappeared, the landmarks they were attached to and the route between them are just as interesting at any time of year.