Gazelle Bloom
You want a bike for life, right? A tough family bike that allows you to ride effortlessly and super comfortably in all circumstances: alone, with all the groceries and one or two children. A bike that can take you everywhere for the day. Typically Gazelle: safe, comfortable and in a striking design.
Comfortable
Easy to get on and off due to the low entry and extra space between saddle and grips. This way you can safely take your little one with you in the child seat and you can easily steer through traffic. And with the powerful support, the ride is never heavy.
Safe
Extra stable due to the double leg stand and the steering lock. Very safe with your children in the front and rear child seats and heavy bags on the carrier. Carrying groceries has never been so easy. The placement of the battery, in the middle of the bike, provides more stability and better handling.
Countless customization options
Your own options for every ride. A child seat on the back and a luggage basket on the front? Or rather a dog basket on the back? It's all possible on the Bloom HMS. This is because the MIK-HD is on the rear carrier and the MIK system is on the front carrier. You can easily attach an accessory and personalize the bike to your own likings. Just quickly click the accessory off again. If necessary, you can therefore switch between various accessories in no time at all.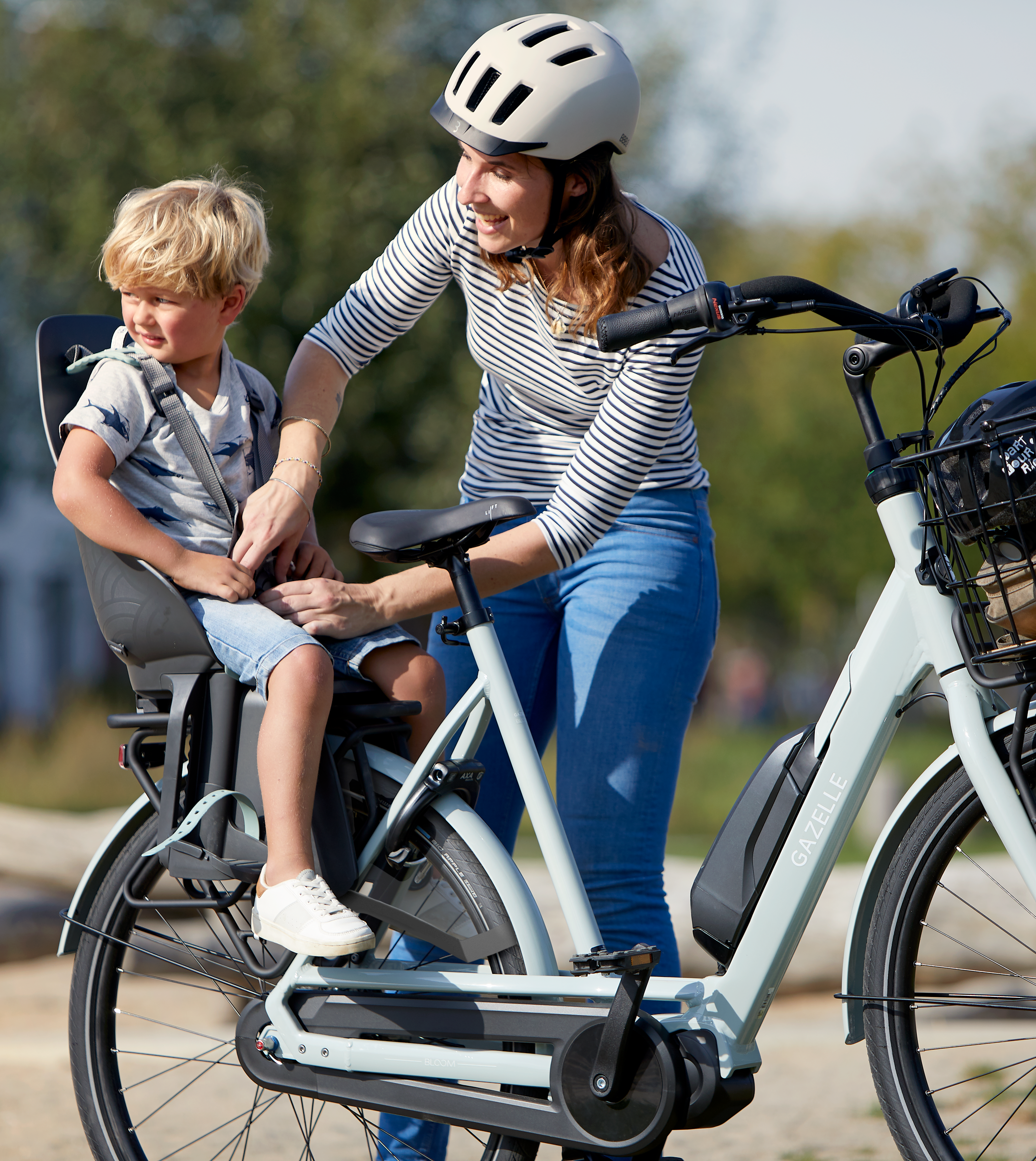 Pick your Bloom bike
Bloom C380 HMS
Go anywhere with this family bike with powerful motor and stepless shifting
Find out more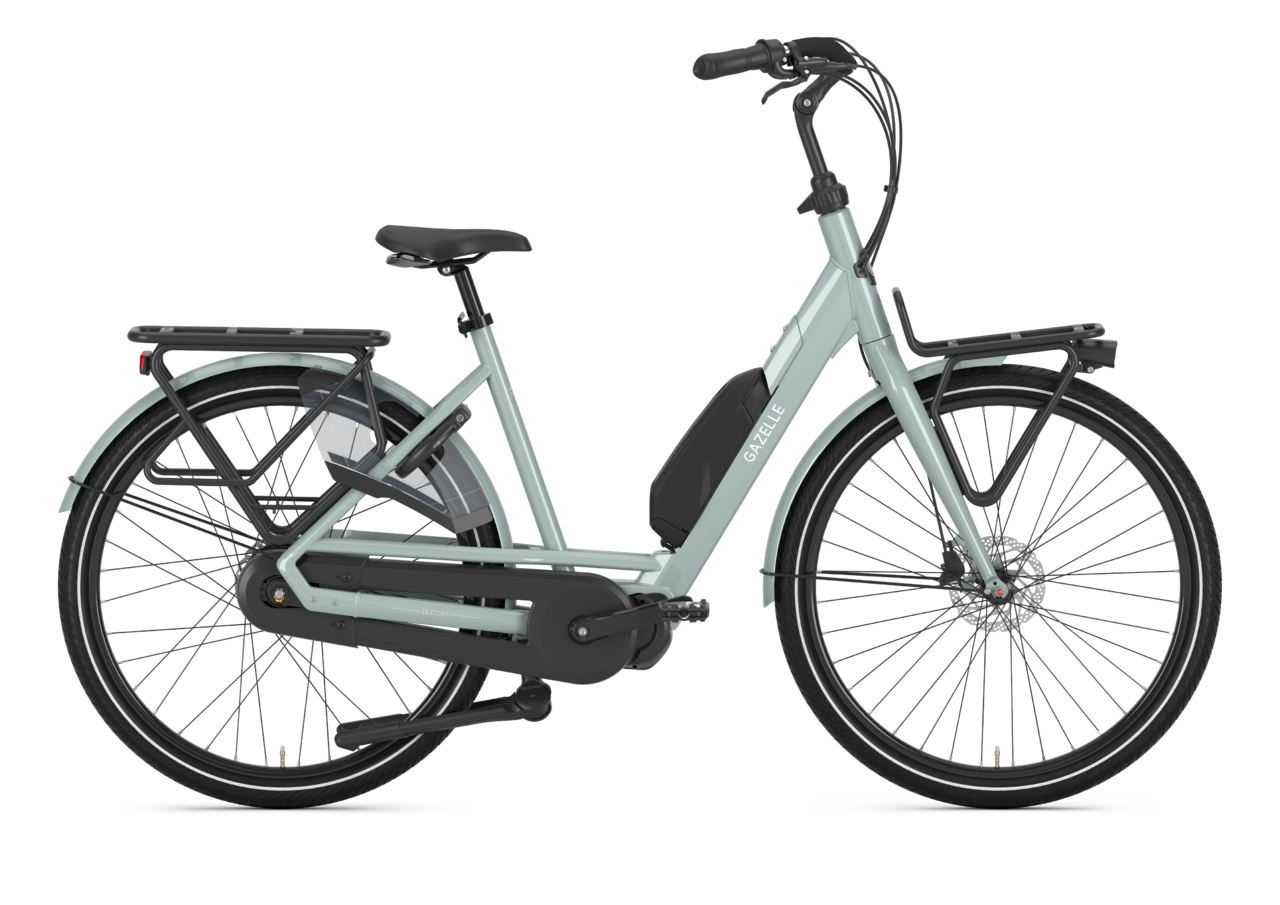 Bloom C7 HMS
The mid-drive motor is the quiet secret to getting the kids to school on time
Find out more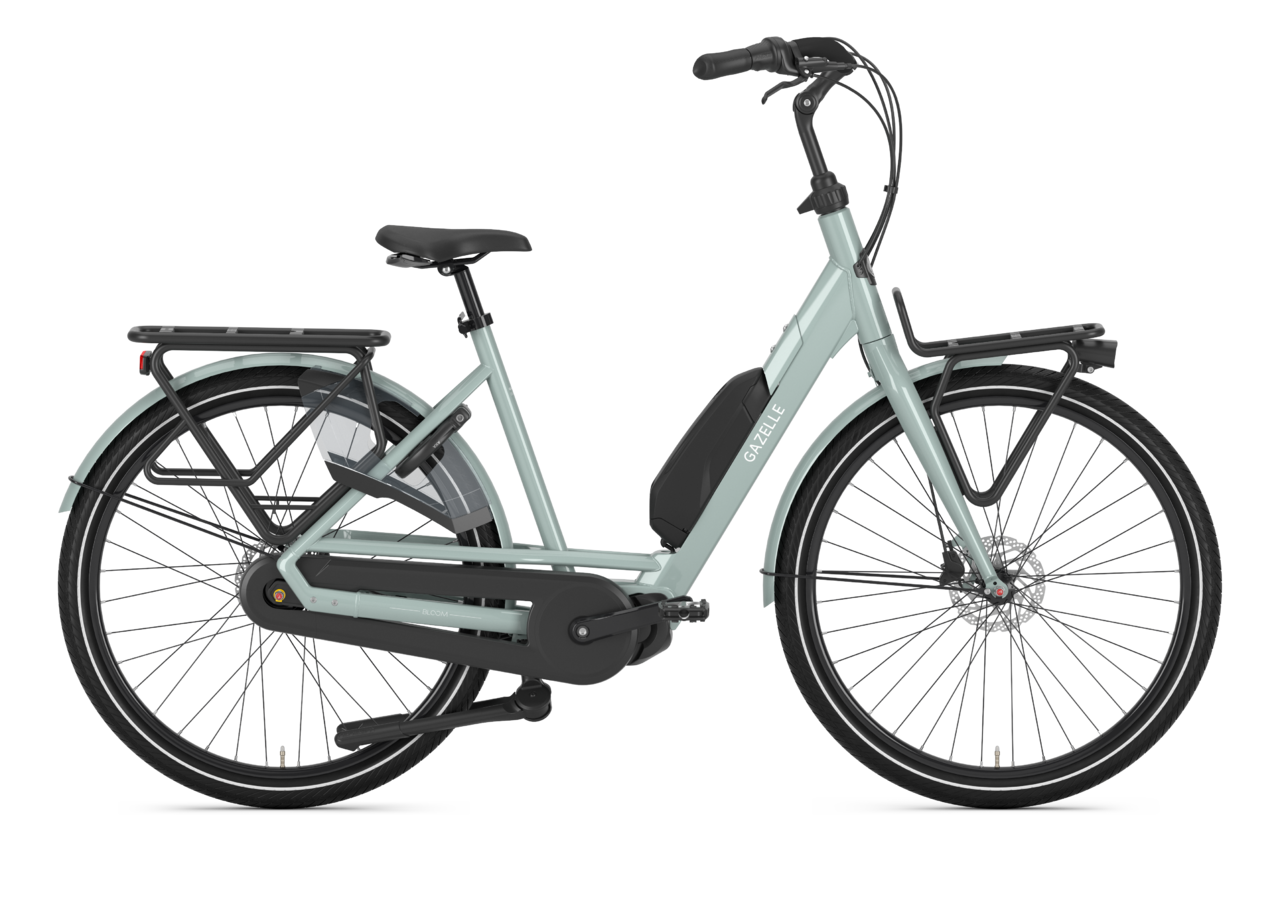 Watch the video for more specifications of the Gazelle Bloom
About Gazelle
Our passion for cycling started over 130 years ago and we never stopped creating comfortable bicycles that are build to last. We are always thinking about how our design can be smarter and the technology of our e-bikes even more innovative.
Take our word for it. Or take a ride.
We've done our best to capture the Gazelle experience in words, but there is nothing like the real thing. So why not book a test ride at one of our Gazelle bike stores?
Book a test ride