Gazelle Esprit
Modern & Robust
This city bike will serve you well for many years to come. The integrated head lamp is virtually indestructible and the smart lighting makes sure you see everything and everyone sees you! Available in four contemporary colours.
Cycling without fuss
Handy front carrier
Always visible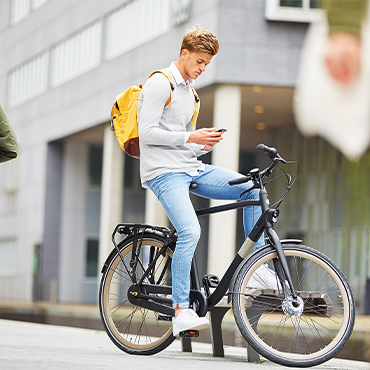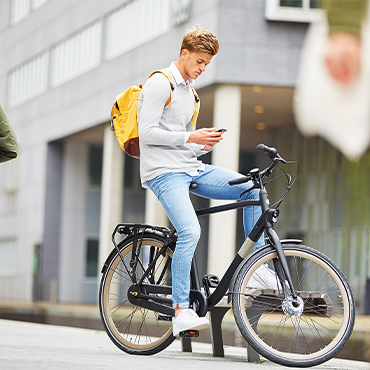 Cycling without fuss
Cycling without fuss

No more fuss with batteries. Both the front and rear lights of the Esprit are powered by a hub dynamo, so they work at all times.
Handy front carrier
Handy front carrier

Esprit is available with a sleek black front carrier. This allows you to easily take things with you on the bike.
Always visible
Always visible

The rear light of the Esprit stays on for a few minutes once stopped, so that you can still be seen when you are momentarily waiting on the street. And thanks to the smart technology, the rear light also shines sideways. So no one can miss you.
Gazelle Esprit
Share your pictures on Instagram with #gazellebikes or @gazellebikes and we will show them!