Gazelle Medeo
Sportivity and comfort in the same bicycle
Sporty e-bike with a dash of city bike. That is Gazelle's new Medeo T9 HMB. This electric trekking bike is multifunctional; there is hardly any use to which these e-bikes can not be put.
Best of both worlds
Manoeuvrable and sporty
Ideal for the city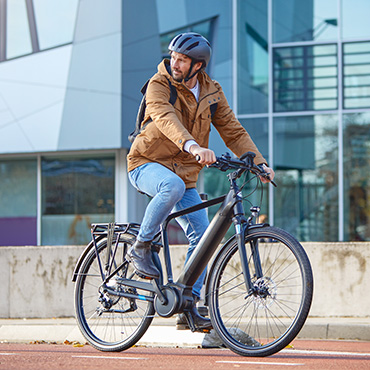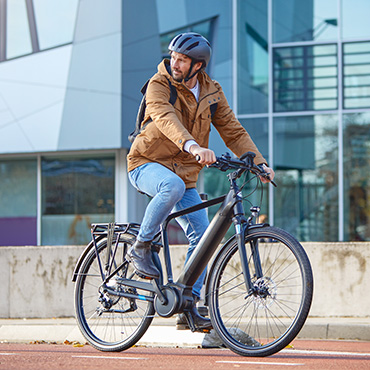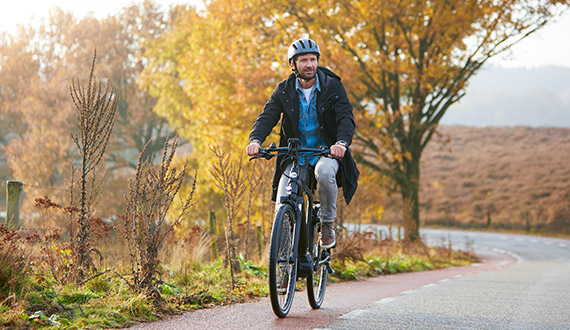 Best of both worlds

The brand-new Medeo provides the best of both worlds. When cycling and paying attention to the handling of the bike, you particularly notice its sporty characteristics. But when you park the bike and stand back and look at it, you are immediately struck by the typical influences of a city bike. Thanks to its many mounted components, the Medeo matches the comfort level and ease of use of the city bike. This all makes the Medeo a sporty, comfortable e-bike with a sleek finish and multifunctional usability.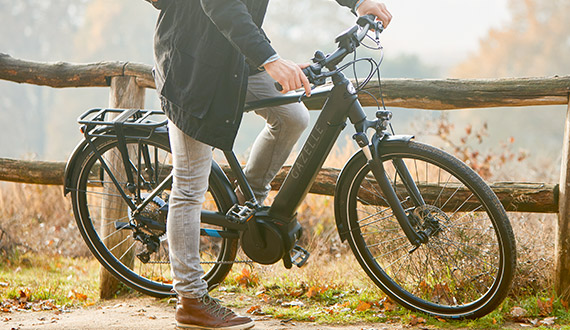 Manoeuvrable and sporty

The sporty side of the Medeo is largely thanks to the sleek design of the aluminium, sloping frame. The down tube extends to the head tube and provides greater manoeuvrability. The Medeo is exceptionally light, certainly for an e-bike. This also helps it to be pleasantly sporty. The bicycle responds smoothly to your steering and the force you apply to the pedals. The hydraulic Shimano disc brakes enable you to brake quickly and smoothly under all weather conditions. And thanks to the Bosch Performance Line motor (65 newton metres) you can always count on powerful and silent assistance, also when you suddenly come up against hills along your cycle route.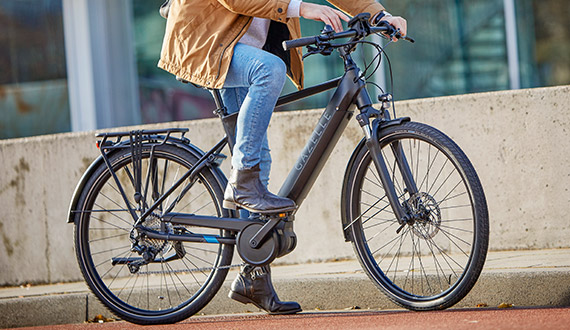 Ideal for the city

The practical finish and Gazelle's selection of components ensure that the Medeo can also function well as a city bike. Thanks to the wide tyres and the front fork suspension, the Medeo tackles cobblestones with ease and provides excellent cycling comfort. With the high-quality mudguards and gear case you don't have to wear waterproof trousers to protect you from splashing water. What's more, the Medeo has solid front and rear lights, a fixed lock and a sturdy side stand. A bag or basket can be quickly mounted onto the luggage carrier. There are also, of course, rubber straps.