Gazelle Orange
Comfort and ease of use
This all-rounder for comfortable cycling has been our pride and joy for decades. The perfect bicycle for your daily trips as well as a nice ride through hilly countryside. Convenience is all: the battery is attached to the carrier which makes it easy to remove. And convince yourself with the comfort and safety of the wide low step-through. The striking Orange design now features the latest colours, and you make your Orange complete with your choice of various accessories thanks to the new MIK system carrier.
Ergonomic design
Extremely rigid frame
Ease of use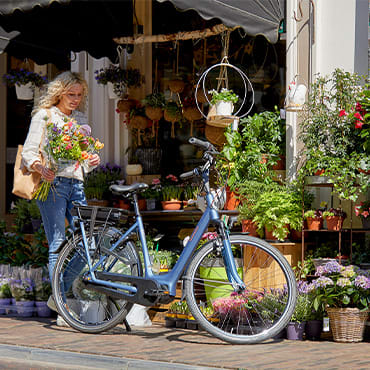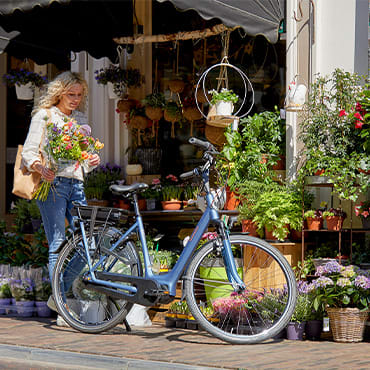 Ergonomic design
Ergonomic design

A modern, sleek look characterises the latest Orange. The rear carrier as well as the cables and motors have been fully integrated in the e-variant.
Extremely rigid frame
Extremely rigid frame

Experience a feeling of safety thanks to a stable, lightweight aluminium frame. The low step-through ensures you can get on and off with ease.
Ease of use
Ease of use

Why do things the hard way! With the electric Orange the battery is as standard integrated in the rear carrier, which makes it easier to remove. And thanks to the new MIK system carrier, you can make your Orange complete using a choice of accessories.
Gazelle Orange
Share your pictures on Instagram with #gazellebikes or @gazellebikes and we will show them!