Gazelle Ultimate
Ultimate feeling of freedom.
This bicycle lets you make the most of enjoying your leisure time. And it goes just like it looks: super comfortable and boasting a sporty look. Characterised by its innovative and dynamic design, the Ultimate is a feast for the eyes. The Ultimate is the best that Gazelle has to offer. Discover it for yourself.
Dynamic design
Integrated battery
Wide 47 mm tyres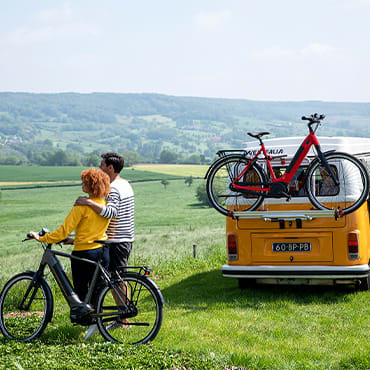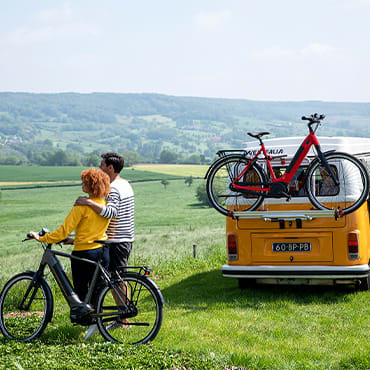 Discover Gazelle Ultimate
Dynamic design
Dynamic design

A dynamic contemporary design combined with the integration of components give the Ultimate a striking yet stylish presence. Cables are subtly integrated within the head tube, and you almost forget that this is an e-bike due to the unique integration of the motor and battery. This fast e-bike is also available in a Speed Pedelec model.
Integrated battery
Integrated battery

The Ultimate always comes with a 500wh intube battery. The powerful Bosch motors are positioned in the mid-point of the Ultimate, guaranteeing a perfect weight distribution. The Ultimate is delightfully stable on the road thanks to a low centre of gravity and the stiffness of the frame.
Wide 47 mm tyres
Wide 47 mm tyres

The wide 47 mm tyres, front fork suspension and the ergonomically shaped handlebar grips bring the comfort to an unparalleled level. Sports cycling has never been so comfortable.
Luxury look
Luxury look
The luxurious styling and high-end components give the Ultimate a chic appearance. Luxurious, comfortable too, thanks to Shimano components, special handlebar grips and a unique saddle. This accentuates a high-end luxury feel.
Gazelle Ultimate
Share your pictures on Instagram with #gazellebikes or @gazellebikes and we will show them!