Different bike frame types
Different people, different bike frames. Do you already know which frame you need and how to measure the frame size of the bike you need? With some help you can find the bike frame that really fits you.
Low-Step Frame
The low-step frame is a classic feature of Dutch bicycles. A low-step frame typically has a very low top tube, or no top tube at all, which allows for easy mounting and dismounting as well as a comfortable, casual upright riding position. Traditionally, this design was to accommodate female riders and the more restrictive garments of the time, specifically long, fairly narrow skirts or dresses.
As the fashions, attitudes, and needs of all types of riders have evolved, so have ideas around "gender-specific" frames. Anyone can enjoy a bike with a low-step frame! That said, this design is especially handy for riders who carry cargo, ride in more formal or rigid attire, or pedal routes where stopping is frequent. There is no official standard height to designate a low-step frame, but anything 20 inches or less generally qualifies.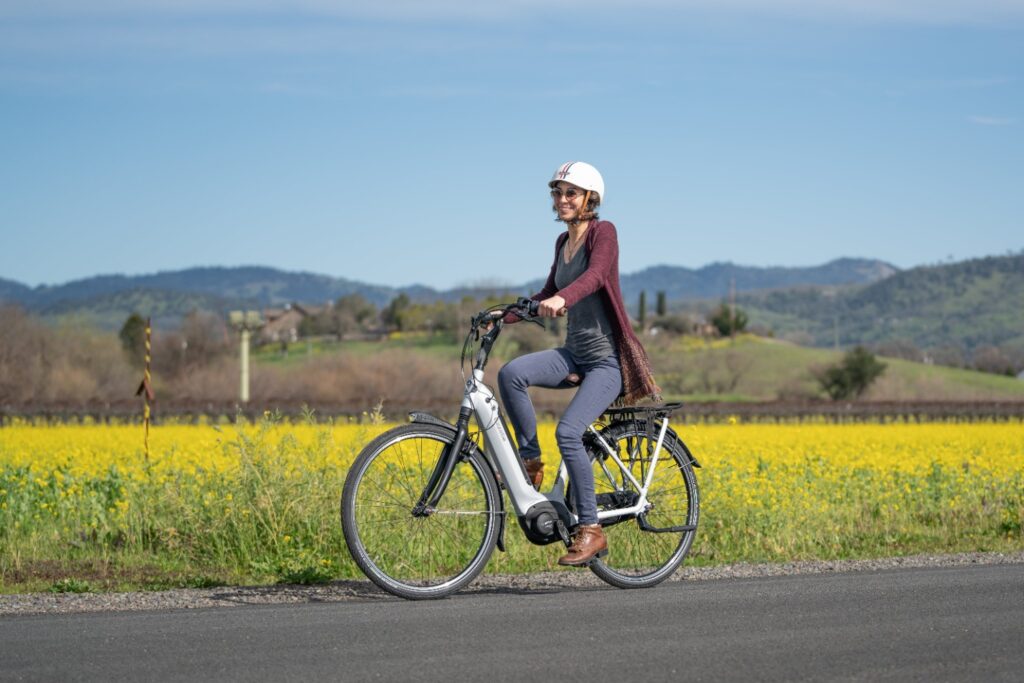 Mid-Step Frame
The mid-step frame is a newer hybrid style frame that sits somewhere between low and high-step frames. Also known as a mixte or step-through frame, this design has some unique advantages. One of the primary perks of the mid-step is the enhanced frame strength and stability that comes from the top tube, which in turn, allows for the integration of the battery within the downtube for electric bikes. This creates a more balanced ride feel and increases the weight capacity of the rear rack.
A mid-step frame still has accessible, comfortable frame geometry, reducing back strain and placing more weight and pressure on the hips and legs. The upright seating position not only improves your visibility by extending your sightline but also makes you more visible to others. The general top tube height range for mid-step frames is 20-30 inches.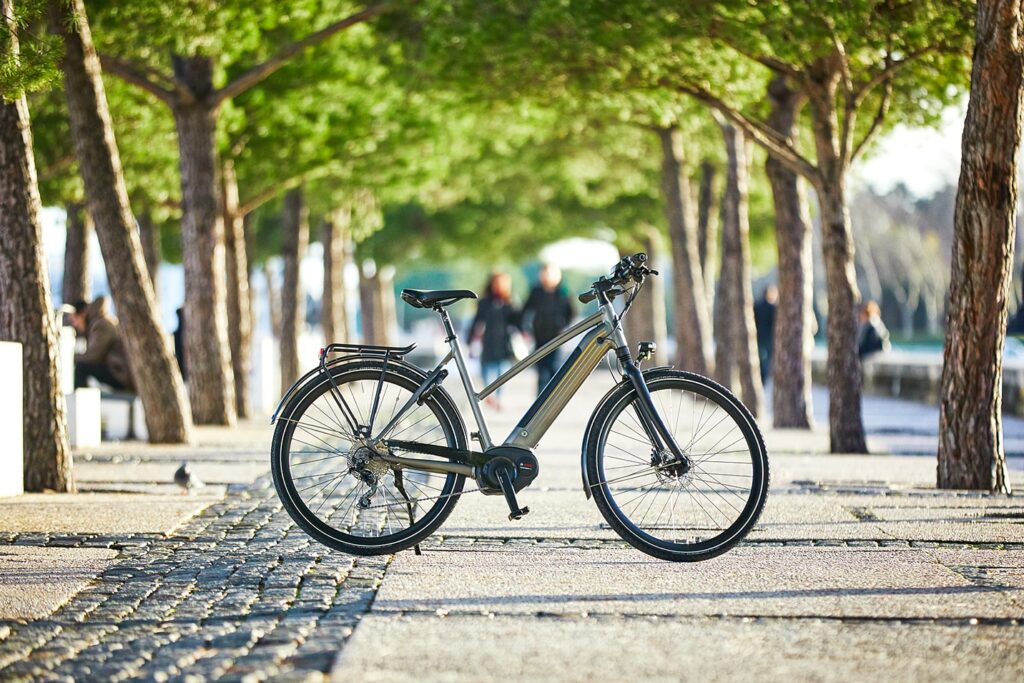 High-Step Frame
The high-step frame is the original modern bike frame design. Commonly known as a diamond frame, formed by the main and rear triangles of the frame, this design is naturally the strongest frame configuration from an engineering perspective. This strength creates a stiffer ride feel associated with a traditional road bike, as well as a slightly sportier geometry.
For electric bikes, this design offers the advantage of downtube battery integration, lending a more stealthy and sleek appearance not typically associated with e-bikes. Not surprisingly, high-step frame bikes have the highest standover heights (30 inches or greater) and require the rider to swing their leg over the top tube for mounting and dismounting.
For less agile folks, the high-step frame will be a less appealing option. But, for riders who crave a sporty feel with all the comforts and quality of Dutch design, a high-step frame is a great choice!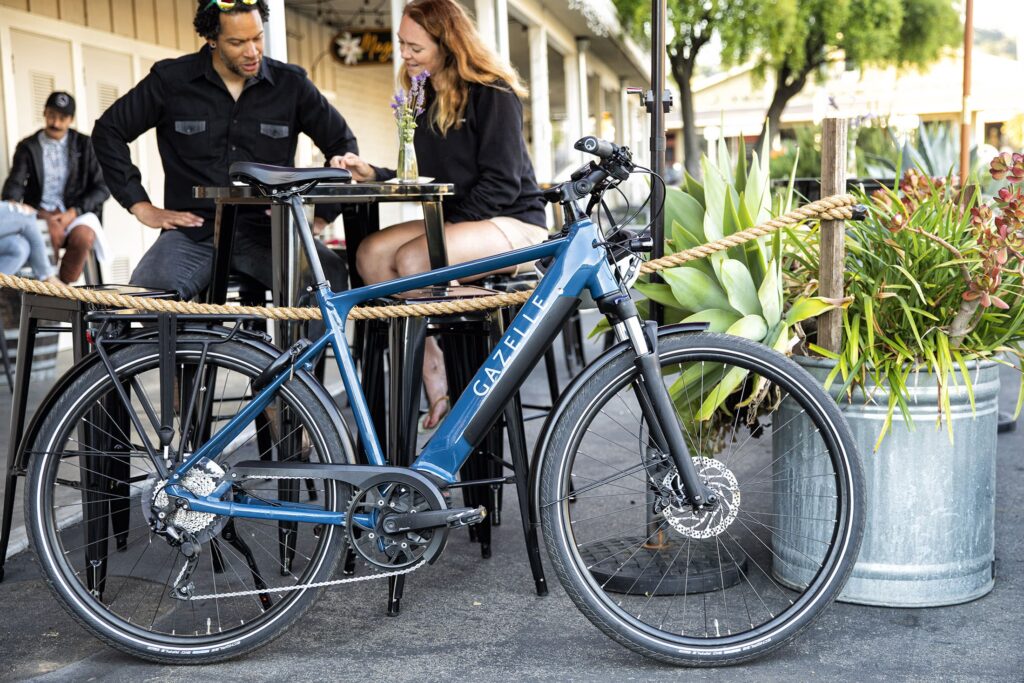 How to measure a bike frame?
In addition to selecting the frame type that's right for you, it's also important to get the right size bike frame. We can help you measure the right frame.
Check out our simple guidelines on frame sizing to help you meet your match. Simply fill in your hight in the size calculator and get our recommendations.
Now that you're an expert in frame types (and sizes), your next step is to go and test ride a Gazelle! Find your local shop now.