Gazelle Experience Center - Santa Cruz
Demo an eBike
Freedom, fun, and utility—experience the joy of riding, Gazelle-style. With 130 years of dedication, craftsmanship, and heritage, we've perfected the art of the ride and are eager to share our passion and knowledge with you. Offering personalized advice and a delightful dose of Dutch cycling culture, discover your perfect bike with a visit to our Experience Center in Santa Cruz.
Book Now
Gazelle Gives Back
Our Community Commitment 
Gazelle's ambitions for North America are twofold: 1) get more people on bikes and 2) make riding easier, safer, and more fun. In support of these goals, all Gazelle Experience Center demo reservation fees will be donated to programs and initiatives focused on improving cycling education, access, and infrastructure. In September, we made our first community investment by sponsoring a ThinkBike Workshop for Santa Cruz County.
Learn More
Local eBike Incentives
Local eBike Incentives
Check out funded incentives related to eBikes. See how you can get financial help through your local government to help with buying your eBike after testing it out here at our Experience Center in Santa Cruz.
Learn More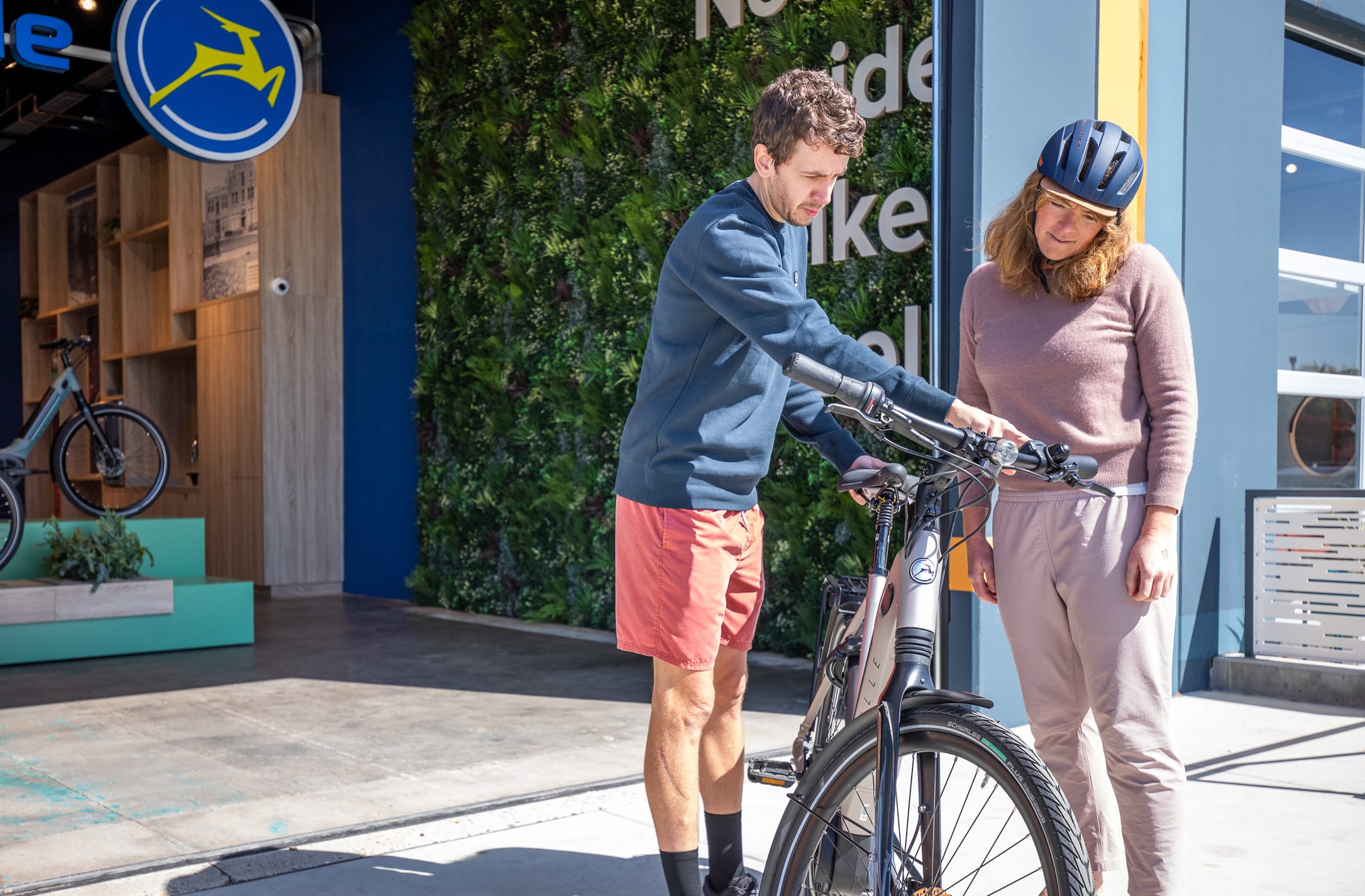 Plan Your Visit
eBike demos at our Santa Cruz Experience Center are available by reservation or walk in. We offer bike rentals in increments of 2, 3, and 4-hours. The best way to ensure we have your preferred ebike available is to book ahead. You are welcome to stop by anytime during business hours to view our different bikes.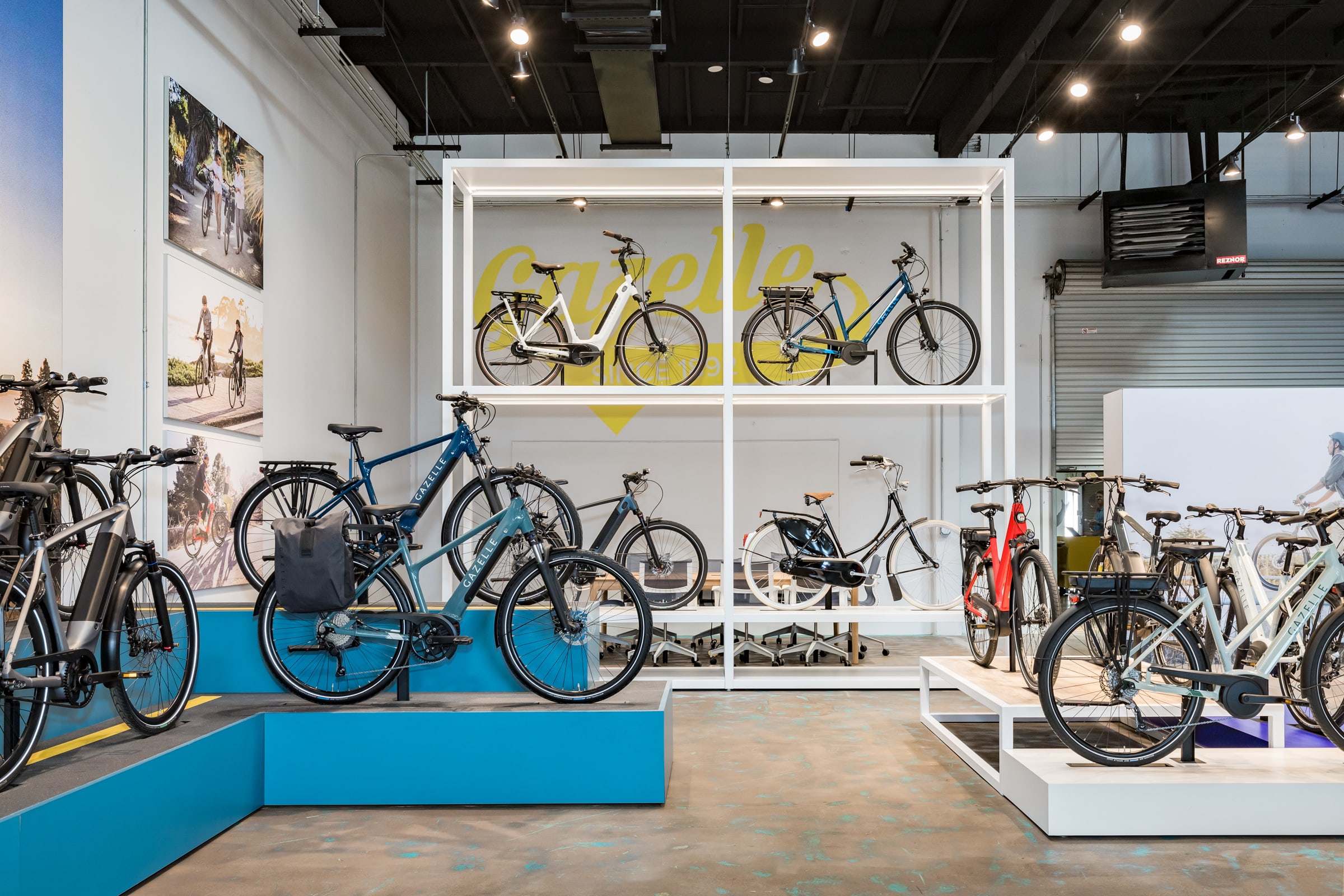 Choose Your Bike
Curious which bike is your perfect match? Take our brief bike matchmaking quiz to guide your demo decision. Need size advice before you book? Use our frame size tool to find your fit. Easy, active, or sportive—what's your desired style of riding? Learn more about our different riding postures with our Bike Positioning Guide.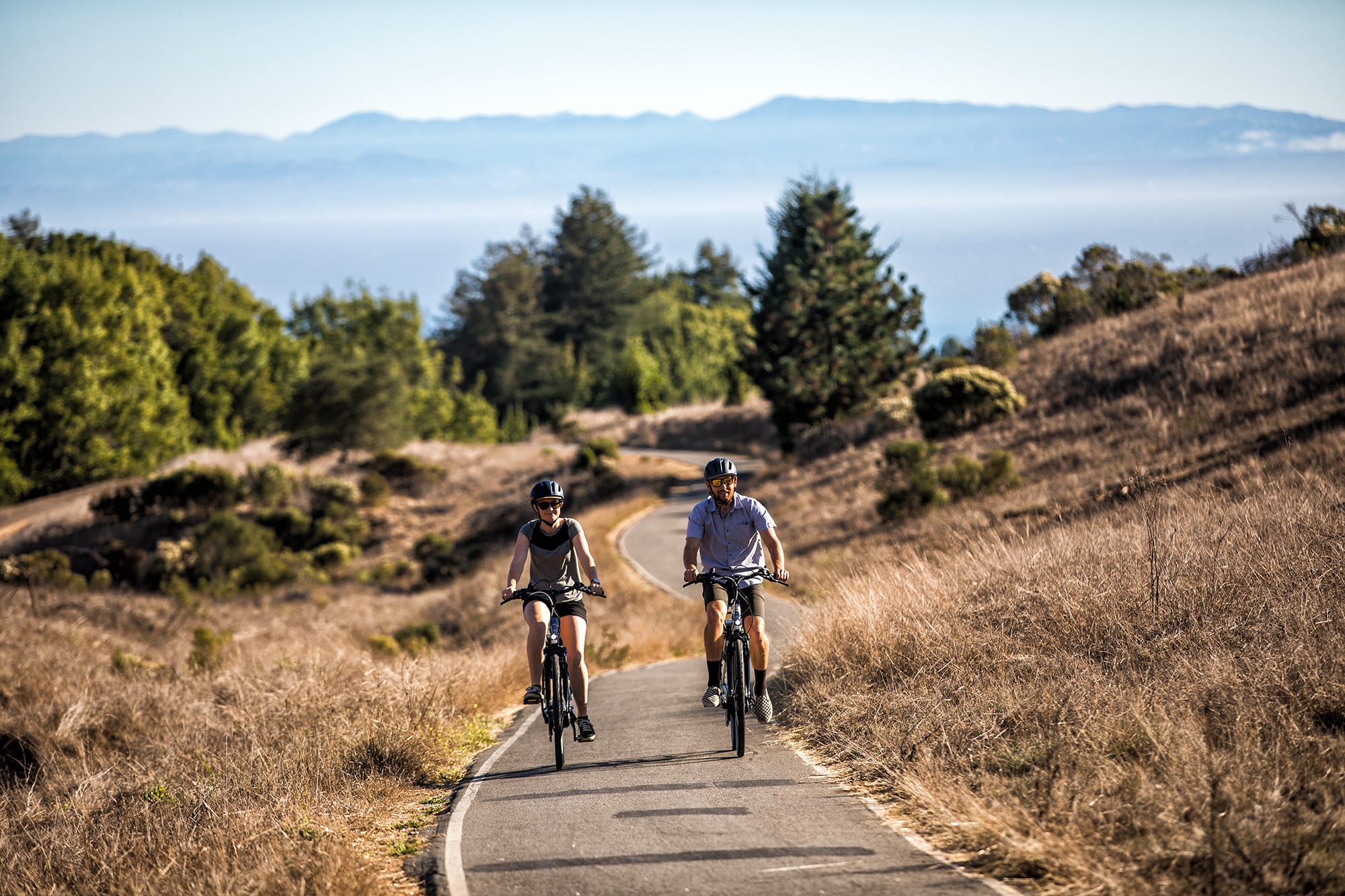 Optimize Your Ride
With world-class scenery, varied terrain, and a rich culinary scene, Santa Cruz is an amazing (and delicious) place to ride ebikes. Follow one of our customized routes to maximize your demo experience and ensure amazing views by downloading the Ridespot app or check out our tips for the best sights and snacks around town.

See What Our Visitors Are Saying

"What's the Dutch word for serendipity? We were in town for just the day when we tripped across the place. Spent the next two hours exploring Santa Cruz on bike. No better way to spend the time or see the city and campus. We'd heard about ebikes but had found it difficult to take a test ride in the Bay Area. The showroom offered the best selection and the best city to experience. Staff and service were truly exceptional." - David M.
"Tannon and the team were wonderful! They spent an exceptional amount of time providing an overview of the bikes and answering our many questions. They encouraged us to try several versions of the demo bikes which resulted in us feeling really great about the bike that worked best for our comfort, experience and price point! Strongly recommend the Experience Center for others." - Jean S.
Opening times
| | |
| --- | --- |
| Thursday | 10:00 - 05:00 PST |
| Friday | 10:00 - 05:00 PST |
| Saturday | 10:00 - 05:00 PST |
| Sunday | 10:00 - 05:00 PST |
| Monday | 10:00 - 05:00 PST |
| Tuesday | Closed |
| Wednesday | Closed |
Note: electric bikes are not sold in our ebike test center.
For questions call (831) 600-8745 or email [email protected]
eBikes for every day riding
Discover Our eBike Fleet
The Gazelle Experience Center showcases the full range of Gazelle electric bikes, including all models, colors, and frame styles, as well as our accessories. Demo reservations ensure the Experience Center has guests' preferred models and required sizes available at the time of visit. In addition to bikes, visitors can use interactive displays to learn more about the various models.
View Gazelle eBikes
Experience Dutch Cycling
Come visit Royal Dutch Gazelle in Santa Cruz, California. For over 130 years, Gazelle has produced the highest-quality, most comfortable bikes possible. Our focus on thoughtful design and technical innovation is inspired by our love of cycling and a belief that bicycles should be a part of daily life. At Gazelle, we believe that everyone should be able to enjoy the ride.
More About Gazelle
Demo Guidelines and FAQ
Learn more about frequently asked questions and our terms at the Gazelle Experience Center.
Stay Connected
Sign up for our newsletter to get the latest on new bikes, tips and tricks for maintaining your Gazelle, special events, and more!
By submitting this form, you consent to sending the above information to Gazelle USA LLC, which will be stored in the United States. This information may be used for marketing purposes by Gazelle USA LLC, its subsidiaries, and your local dealers. Gazelle does not sell, trade, or rent your personal data to third parties. You may opt-out at any time by clicking on the "unsubscribe" link that appears at the bottom of each of our emails. For a detailed explanation of Gazelle's collection and use of personal data please see the Privacy Policy & Terms of Use.