Gazelle In The News
Our Dutch bikes generate buzz across the globe!
From Fast Company to Men's Journal to WIRED, Gazelle bikes are making headlines and Best Of lists. Scroll down to discover recent press about our company and bikes, including reviews, awards, articles, and more.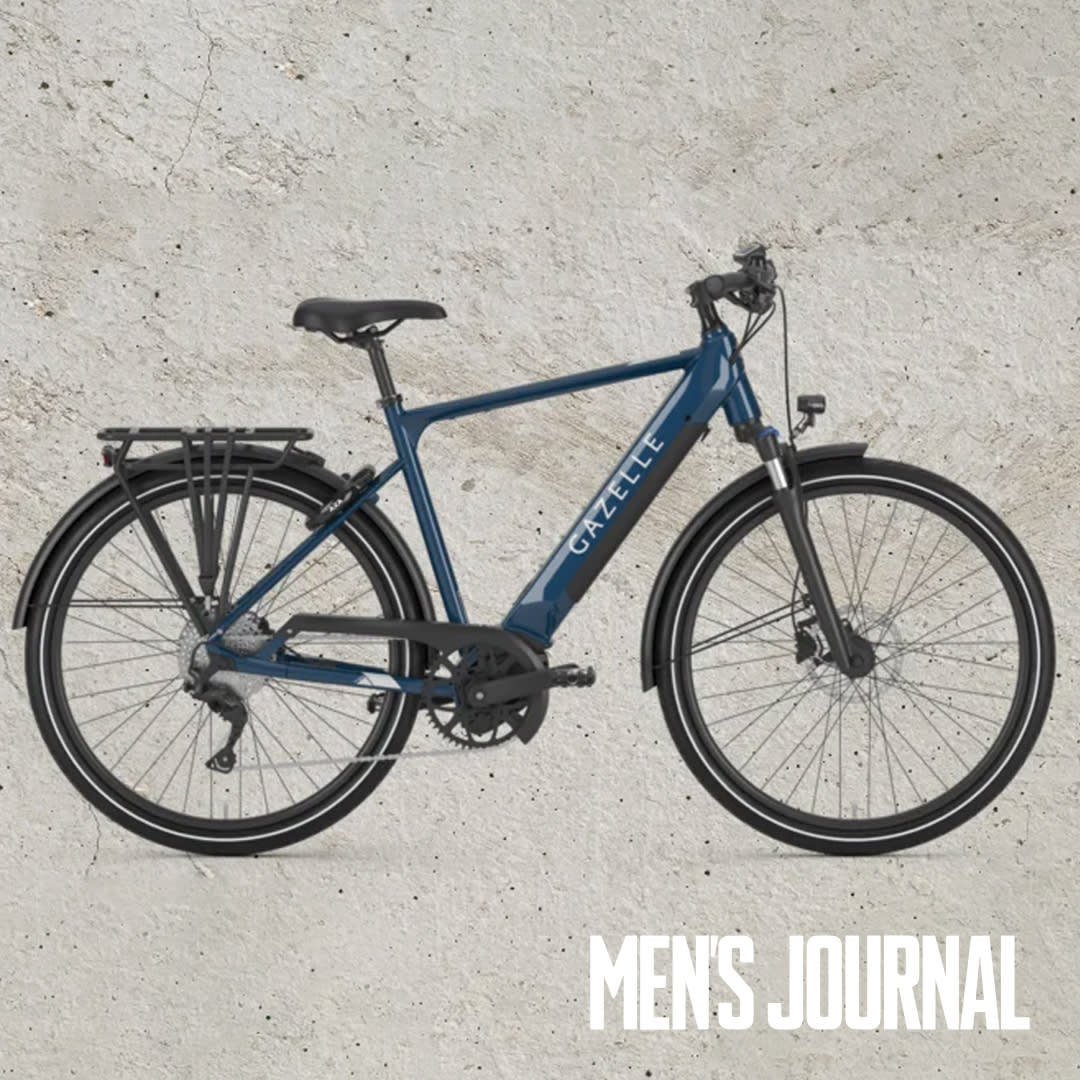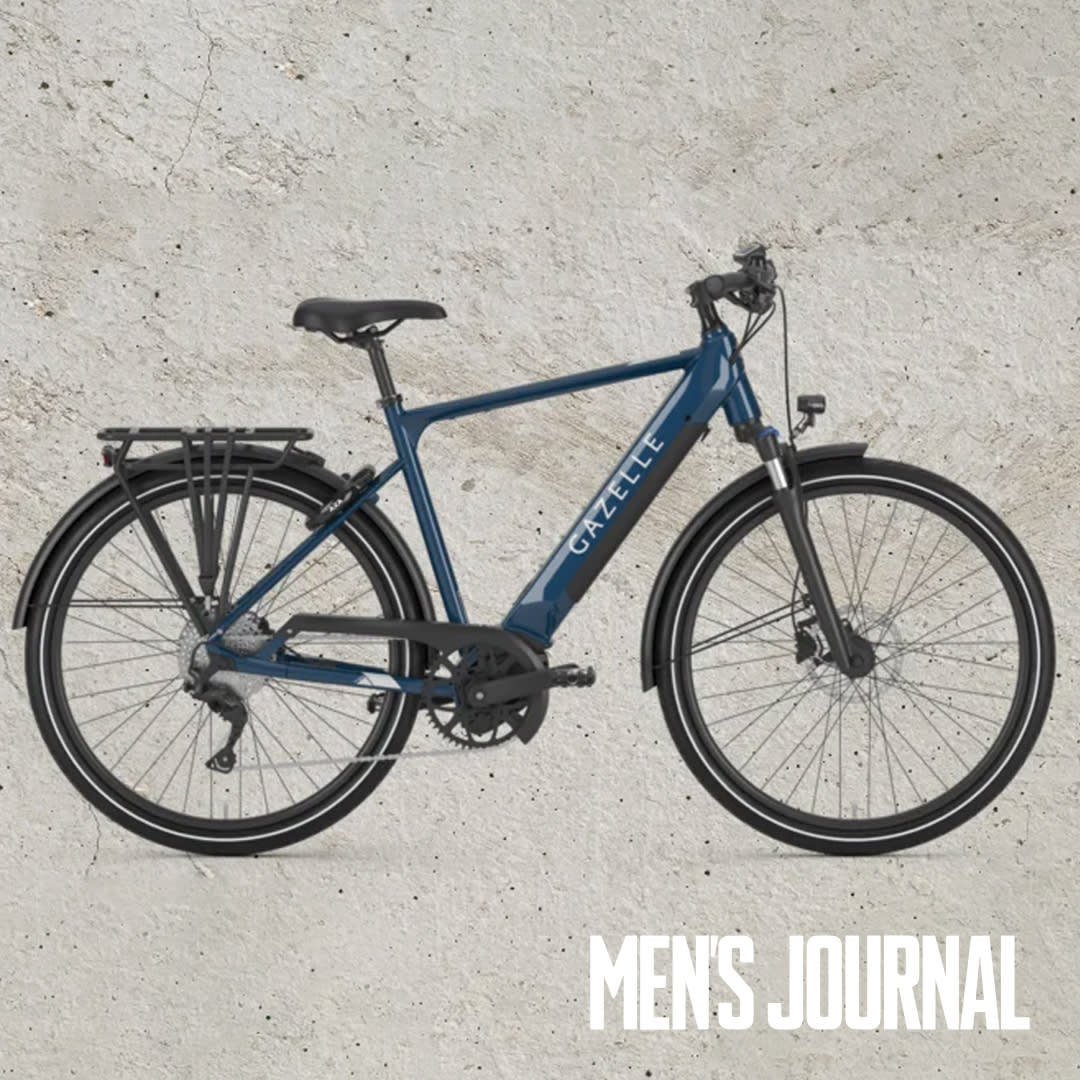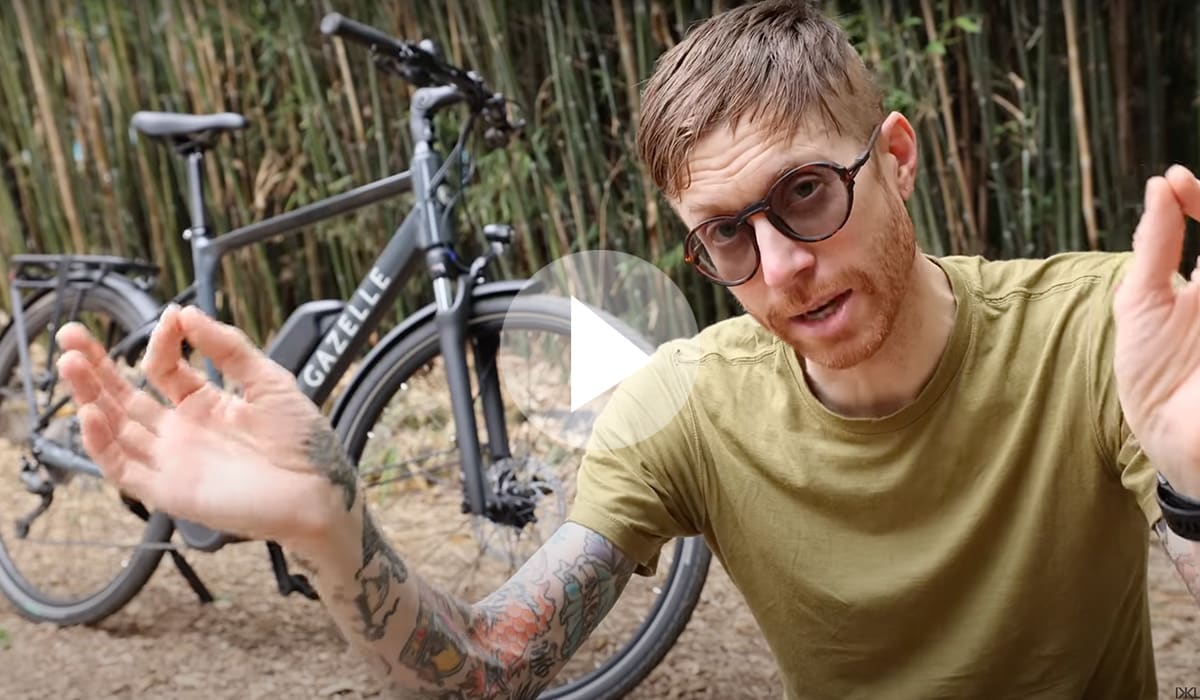 Aug 10, 2023
Everything's Been Done - Youtube
Best Value eBike in 2023
"This ebike is for everyone!"
August 4, 2023
CNN Underscored
Worth the splurge: The Gazelle Ultimate C380+ HMB e-bike rides with comfort, power and style
"Looking for an everyday e-bike that goes the extra mile? Gazelle's Ultimate C380+ HMB is — as the name suggests — the ultimate electric town bike. With the best of nearly everything on board, from Enviolo/Nuvinci's continuously variable transmission to a maintenance-free Gates Carbon Drive belt system to a powerful, capable Bosch mid-drive motor, the Gazelle puts together all the pieces in a way we haven't encountered with many other bikes."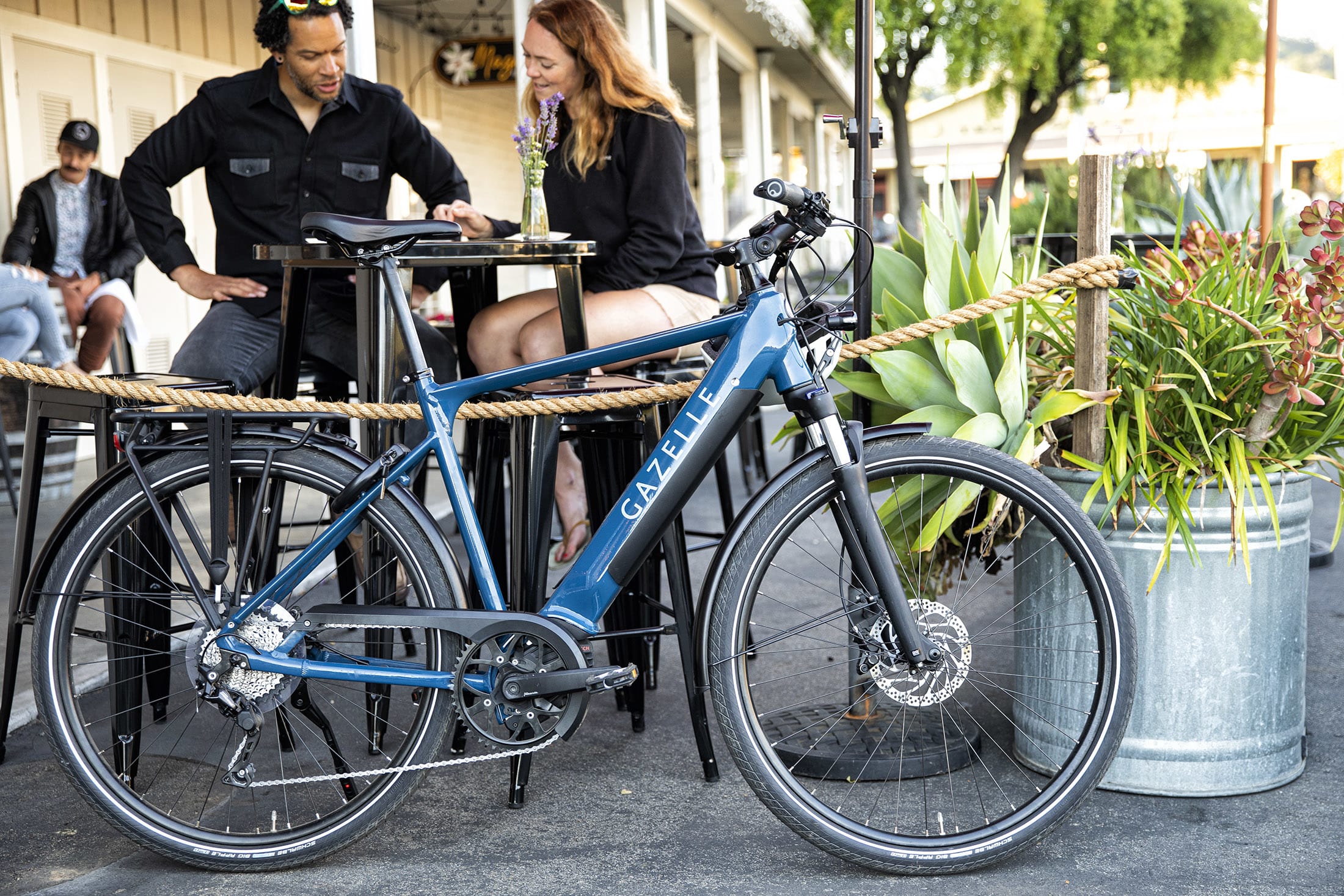 June 22, 2023
Men's Journal
The Best E-Bikes of 2023: 9 Pedal-Assist Models for Every Kind of Rider
"This bike has so many highlights, it's hard to know where to start. Capable and powerful—even when climbing steep hills or carrying heavy loads—Gazelle's Medeo T10 was my top choice for running errands, casual exercise, and weekend adventures..."
June 20, 2023
AutoBlog
Gazelle Ultimate C380+ E-Bike Review: For those times when cars are terrible
"In this case, the Ultimate C380+ by 125-year-old Dutch bike maker Gazelle boasts state-of-the-art componentry, stout build quality, a clean design and compelling performance – elements that any car enthusiast should appreciate as being representative of a connoisseur's choice..."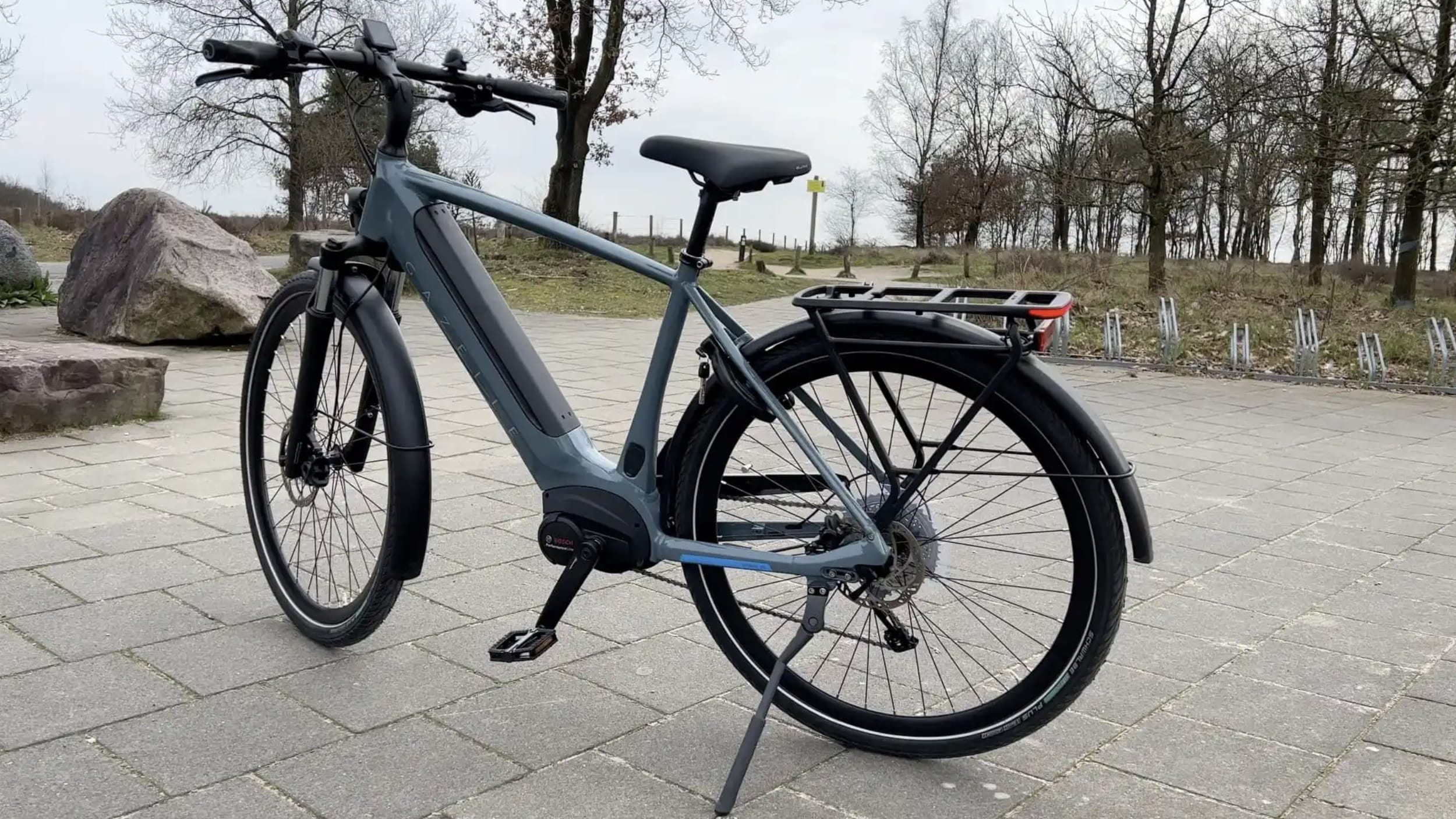 June 6, 2023
Electrek
I went to the Netherlands with Gazelle to see a biking paradise, but found something more surprising
"When it comes to design legacy, it's hard to beat Gazelle Bikes. They've been building bicycles for over 130 years, making them one of the oldest bicycle manufacturers in the world..."
May 16, 2023
Bicycling
What Cycling Eden Can Teach the World About Bicycle Infrastructure
"Wave after wave of cyclists flooded past me as I straddled my borrowed Gazelle e-bike near the entrance of my Amsterdam hotel and entered the slipstream. I'd seen photos of this cycling nirvana, of course, but to actually be in the middle of it myself was almost overwhelming..."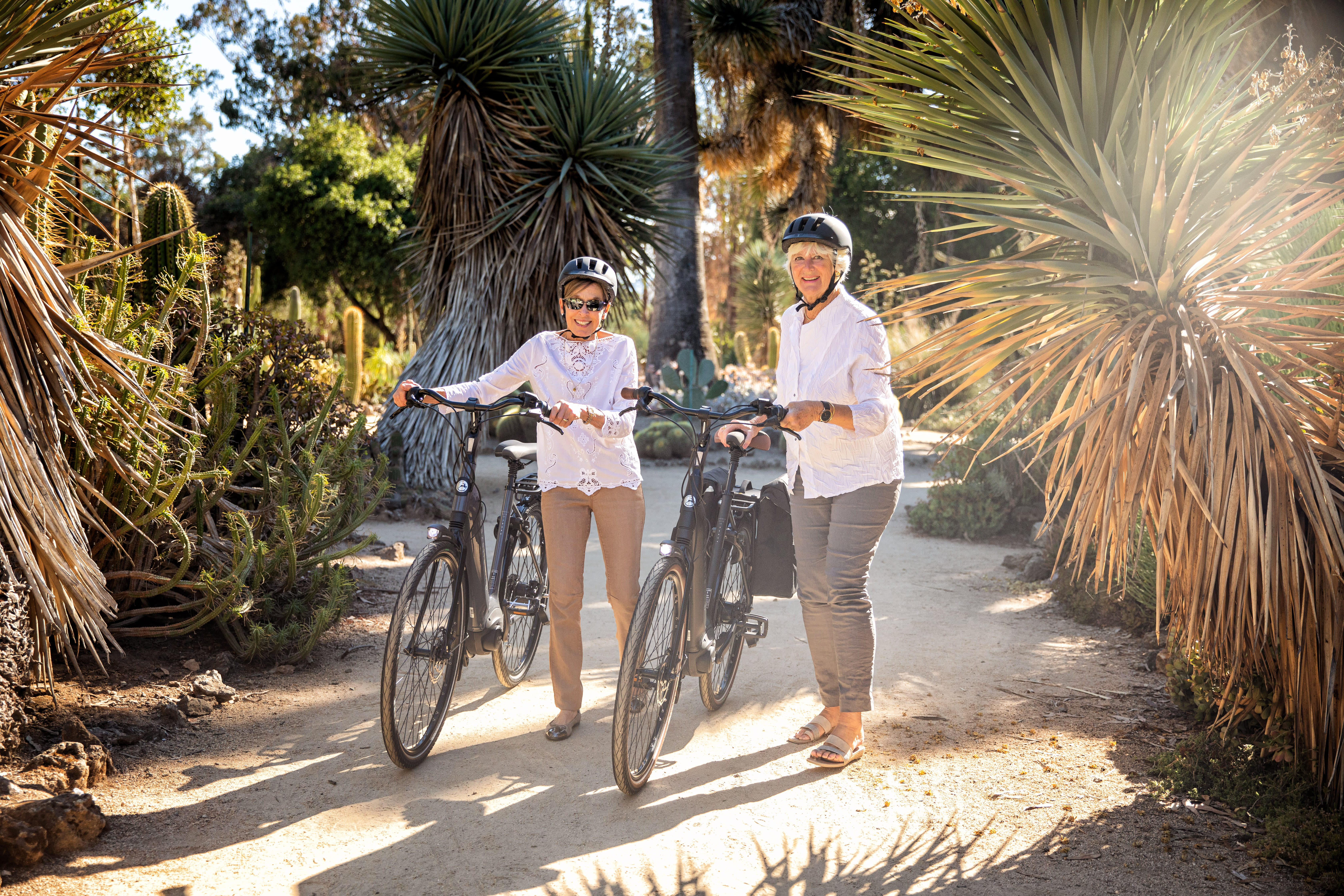 March 3, 2023
Popular Mechanics
The 10 Best Electric Bikes, According to a Former Mechanic and Lifelong Tinkerer
"Gazelle wisely looks to bike-centric Dutch traditions for inspiration for the Arroyo C8 HMB Elite, our Best Overall pick. Its low, step-through design makes it easy for riders of all sizes to hop on board, and it's adjustable to suit those riders once they're pedaling away..."
January 4, 2023
Fatherly
Great Electric Rides For The E-Bike Curious
"Gazelle bikes have a long history and stellar reputation in their native Netherlands. This model reaches a top speed of 28mph, but it does not have a throttle, only pedal-assist, making it a Class 3 bike. The unique mid-drive motor has the benefit of being able to adjust torque and power..."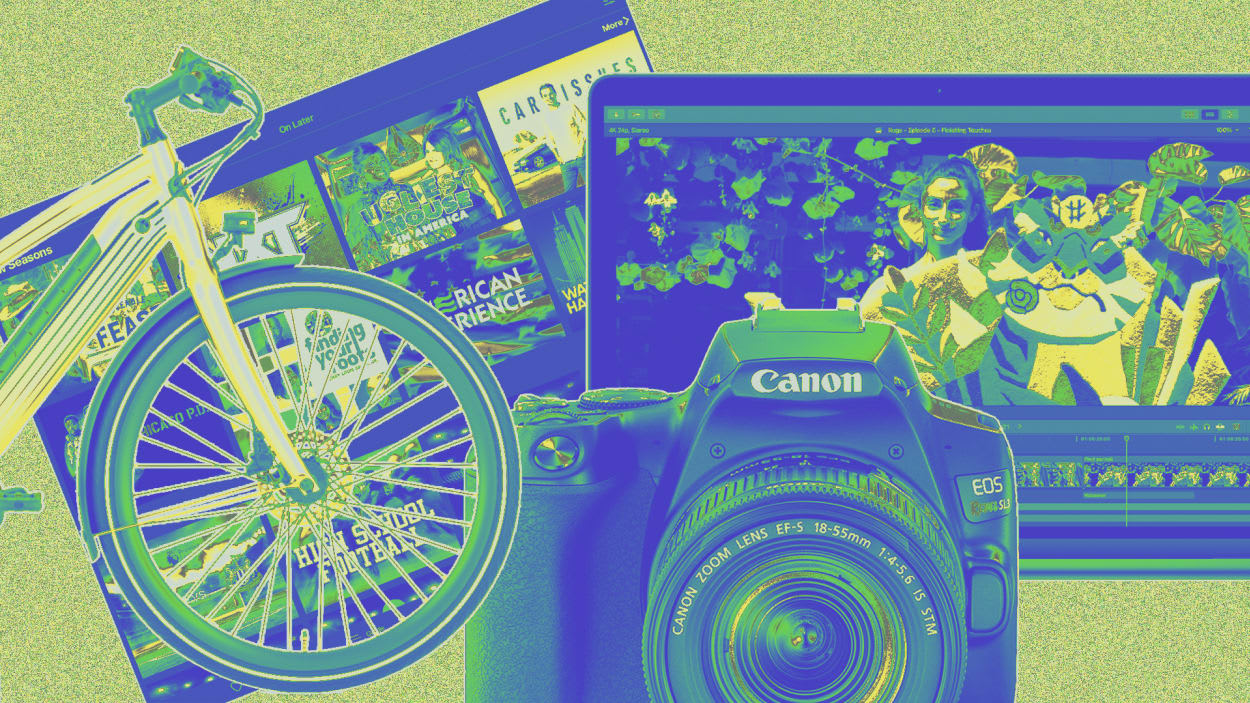 January 4, 2023
Fast Company
9 Tech Products I Found Essential in 2022—from a Mac to a Bike
"Back in April 2020, a couple of months into the COVID-19 pandemic, I splurged on a CityZen T9 e-bike from Dutch bicycle giant Gazelle. It turned out to be the most enjoyable form of recreation I've ever experienced, and I've pedaled it for a cumulative 6,000 miles around the Bay Area so far..."
April 25, 2022
Tom's Guide
2022 Gazelle Arroyo C8 HMB Elite Review
The Gazelle Arroyo C8 HMB Elite is best for riders looking for a sleek, comfortable, Dutch-style e-bike with a reliable motor, and lots of adjustability and comfort features.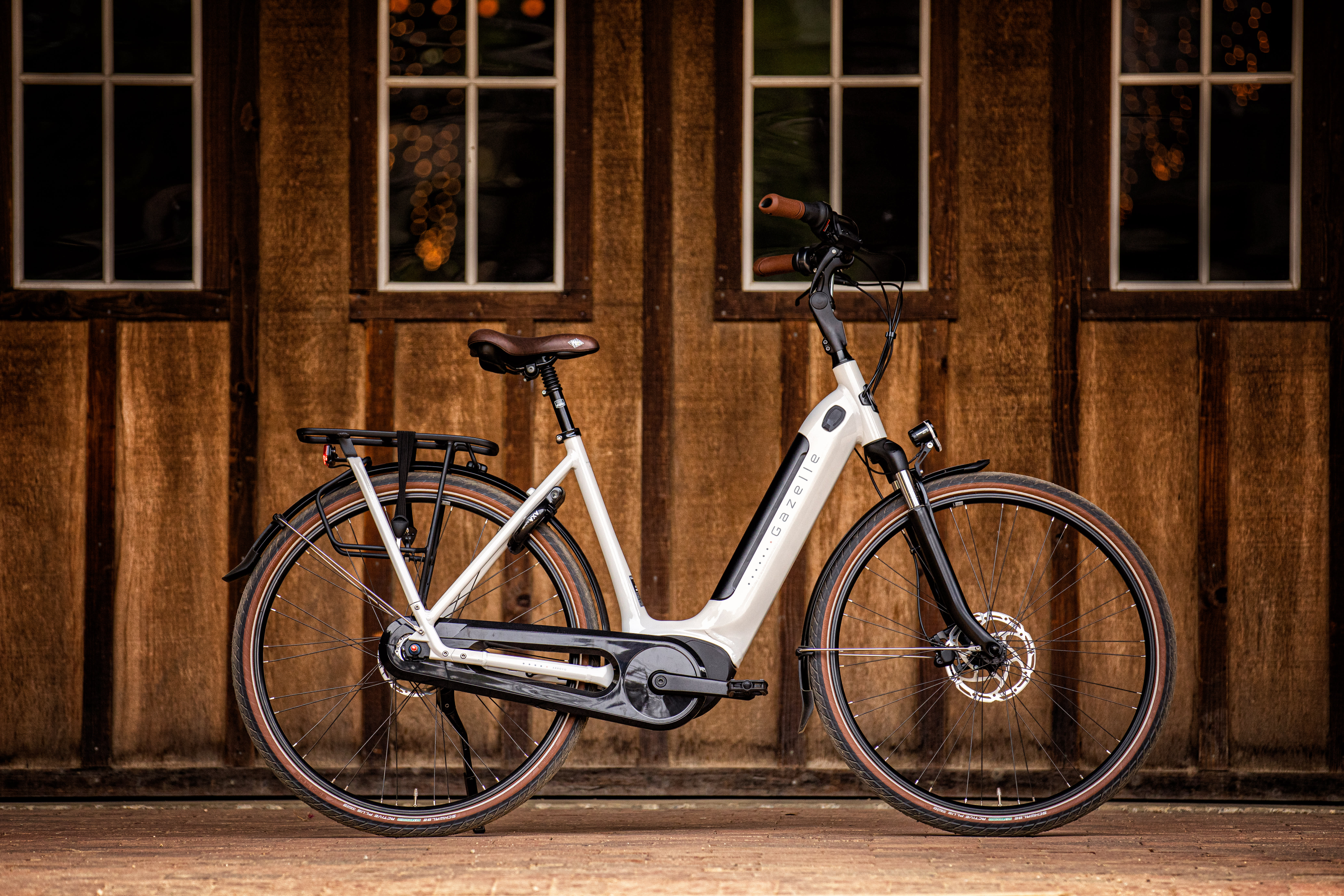 March 13, 2022
electrek
2022 Gazelle Arroyo Preview
The Arroyo line of electric bicycles, which includes the Arroyo C7 and Arroyo C8, is a comfort e-bike line that likely aligns with the image in your head of a typical Dutch bike.
March 8, 2022
Cycle Volta
2022 Gazelle Arroyo First Look
Gazelle Bikes today announces the relaunch of its iconic Arroyo family of leisure/lifestyle ebikes in the North American market, with new iterations of the pedal-assist bikes now shipping to the Dutch brand's network of retailers here.
Jan 13, 2022
Cycle Volta
2022 Gazelle Medeo T9 City Review
A premium ride experience at a more affordable price. "Premium" is certainly an apt descriptor for our experience riding the 125-year-old Dutch bike maker's electrics, consistently wowing us with the ride quality and drop-dead good looks that make their prices seem not at all like an overreach.
Jul 16, 2021
Bicycling
Tested: The Gazelle Ultimate C380+
The Gazelle Ultimate C380+ is possibly the ultimate commuter e-bike that will have you effortlessly zipping along at up to 28mph. Great accessories and smooth motor assist make getting around town an absolute breeze.
June 15, 2021
CNET Road / Show
(Video Review) Gazelle Ultimate C380 Plus HMB isn't your average e-bike
"This bike has a huge list of features that differentiate it from typical hybrid commuter e-bikes...The cargo light is integrated within the rear rack. I love how clean this looks." - CNET
May 13, 2021
MEN'S JOURNAL
The 4 Best New E-Bikes for Commuting This Summer
"Gazelle thinks about all the little details, so the fenders provide full coverage (so you don't get wet feet from tire spray on a wet day); there's both a front and rear light; and even a bell. Broad gearing ensures that you can climb any apex and won't be spun out over 30mph, bombing down a hill."
March 19, 2021
WIRED
Review: Gazelle Ultimate C380 HMB
"The Ultimate C380 embraces what it is. If you want to pedal from A to B in comfort, ease, and—I dare say—style, this is one of the best all-around ebikes I've tried..."
December 8, 2020
MEN'S JOURNAL
How joining the e-bike revolution made my 2020 a lot more bearable
"In April, I bought a CityZen T9, an e-bike from Gazelle, a 128-year-old Dutch firm that's a household name in its home market. Over the rest of 2020, rather than devolve further into couch potatohood, I've done more than 1,800 miles of e-biking..."
December 28, 2020
WIRED
The Best Ebikes We Reviewed in 2020
"The Ultimate T10+ from Gazelle ticked every box about what we want from a commuter ebike: quick acceleration and high top assist speed..."
December 18, 2020
CYCLE VOLTA
Gazelle Ultimate C380 HMB Ebike Review
"Gazelle absolutely nailed ride comfort and stability here. I immediately felt at home aboard the Ultimate C380, whether cruising long bike paths or..."
November 24, 2020
CYCLE VOLTA
Gazelle Ultimate C8 HMB Ebike Review
"Since it's made by Gazelle, a Dutch company with more than a century of history, I came to think of this bike as sort of like the Dutch themselves: unassuming and reserved, yet oddly persistent and ready for any challenge...."
August 29, 2020
The Strategist
The Best E-Bike for Every Type of Rider, According to Experts
"It's never a bad idea to take bicycling cues from the Netherlands, where the citizens ride more than in just about any other European country..."
August 26, 2020
CYCLE VOLTA
5 Speedy Commuter Ebikes We Want To Try
August 20, 2020
electrek
Gazelle Medeo T10+ might be the ultimate commuter ebike
"But what I'll probably miss most is the reliability, range, and sheer hill-chomping torque of the Bosch Performance line Speed system. The T10+ is a truly great commuter."
August 11, 2020
CleanTechnica
Gazelle Ultimate T10+ Electric Bike Review
"Right off the bat, the build quality, the thought, the design, and components on the bike make it clear the Gazelle Ultimate T10+ is a premium bike..."
July 8, 2020
Bicycling
The Gazelle Ultimate T10+ HMB Craves Variety
"It's a sturdy, well-constructed, rattle-free, reliable bike that feels solid on the road, lets you ride no-handed with confidence, takes corners like a champ, and flies through tight spaces without slowing down."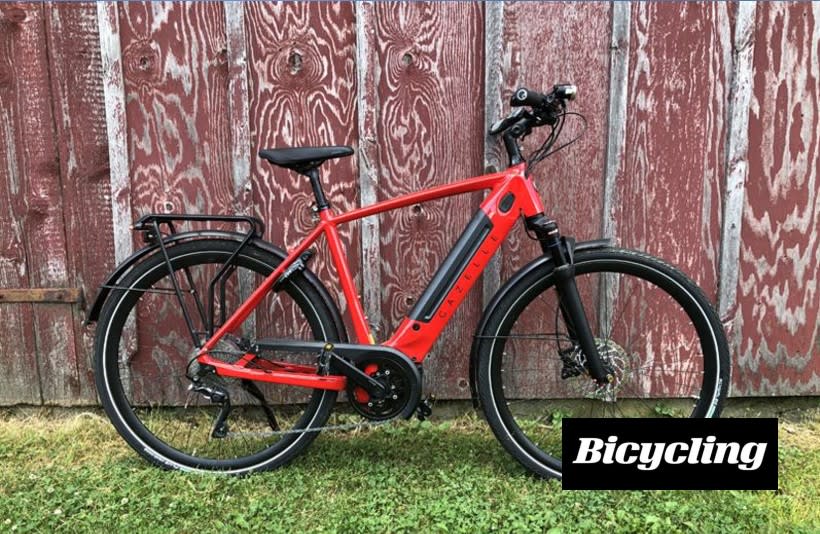 May 20, 2020
CYCLE VOLTA
Gazelle Ultimate T10+ Ebike Review
"Some bikes stir your heart from the first blush. Just pure eye candy. That's what I felt after unboxing and assembling the Gazelle Ultimate T10+..."
May 19, 2020
treehugger
E-bikes are eating the bike market
"Whether it's the coronavirus crisis or the climate crisis, e-bikes can be part of the solution. We have been saying for some time that e-bikes will eat cars, that cargo e-bikes will eat SUVs..."
May 8, 2020
elektrek
New Gazelle Medeo T9 mid-drive e-bike mixes Dutch style and trail riding
"Gazelle doesn't just make Dutch-style e-bikes, they make actual Dutch e-bikes. As in, they're built in Holland. And the company's latest release..."
March 10, 2020
GEAR PATROL
10 Best Commuter Bikes
"Arrive at work in record time on the sleek CityZen, a relatively sleek e-bike that boasts everything you need and nothing you don't. Creature comforts include: a front shock, 10-speed Shimano gears and hydraulic disc brakes for responsive stopping..."
December 4, 2019
DIGITAL TRENDS
We tested over 1,000 products in 2019. These are the best.
"Most gadgets claim to improve your life. Most fail. A new laptop or fancy phone might be fun, but life-changing? Not really. Gazelle's Ultimate T10 is a different story. This can legitimately make your life better."
November 12, 2019
DIGITAL TRENDS
Gazelle Ultimate T10 review: The best commuter ebike
"Most electric bikes look a mess, but not the Gazelle Ultimate T10. It's a stunner, and the best commuter bike I've seen yet. Available in white or red, the Ultimate T10 ebike takes an unexpected road towards beauty."
November 1, 2019
treehugger
6 month report: My e-bike ate my car
"It changes everything – how you think about bikes and how you think about cars. I often paraphrase analyst Horace Dediu and say, "E-bikes will eat cars." I have now been riding a Gazelle Medeo e-bike for six months and can report that it's true; it ate my car"
September 27, 2019
GEAR PATROL
The Best E-Bikes of 2019
"Best for Cruising: Arrive at work in record time on the sleek CityZen. It has all the creature comforts: a front shock, 10-speed Shimano gears and hydraulic disc brakes for responsive stopping."
July 1, 2019
Outside
Can a $2,500 E-Bike Replace Your Car?
"I tested the Gazelle Medeo electric cruiser to see how many gallons of gas it saved me on my daily commute. I live just over 18 miles from, and 1,345 feet in elevation below, my office in Santa Fe."
March 7, 2019
Digital Trends
This ebike is so good it won a prestigious design award
"Since 1953, the IF Design Awards have been given out on an annual basis in an effort to shine a spotlight on amazing breakthroughs in industrial design...This year, one of those winners is a new ebike from Gazelle that took home an award for its outstanding performance."
Stay Connected
Sign up for our newsletter to get the latest on new bikes, tips and tricks for maintaining your Gazelle, special events, and more!
By submitting this form, you consent to sending the above information to Gazelle USA LLC, which will be stored in the United States. This information may be used for marketing purposes by Gazelle USA LLC, its subsidiaries, and your local dealers. Gazelle does not sell, trade, or rent your personal data to third parties. You may opt-out at any time by clicking on the "unsubscribe" link that appears at the bottom of each of our emails. For a detailed explanation of Gazelle's collection and use of personal data please see the Privacy Policy & Terms of Use.