Gazelle Electric Bikes
Join the fun with an electric bicycle from Gazelle! Our wide range of pedal-assist models means that you're sure to find the right bike for you. Commute to work, run errands, ride for fun or fitness, and explore the world around you. With the extra boost from your Gazelle electric bike, no ride is too far. In fact, you may just find yourself taking the long way on purpose. Are you looking to test ride or purchase a Gazelle ebike?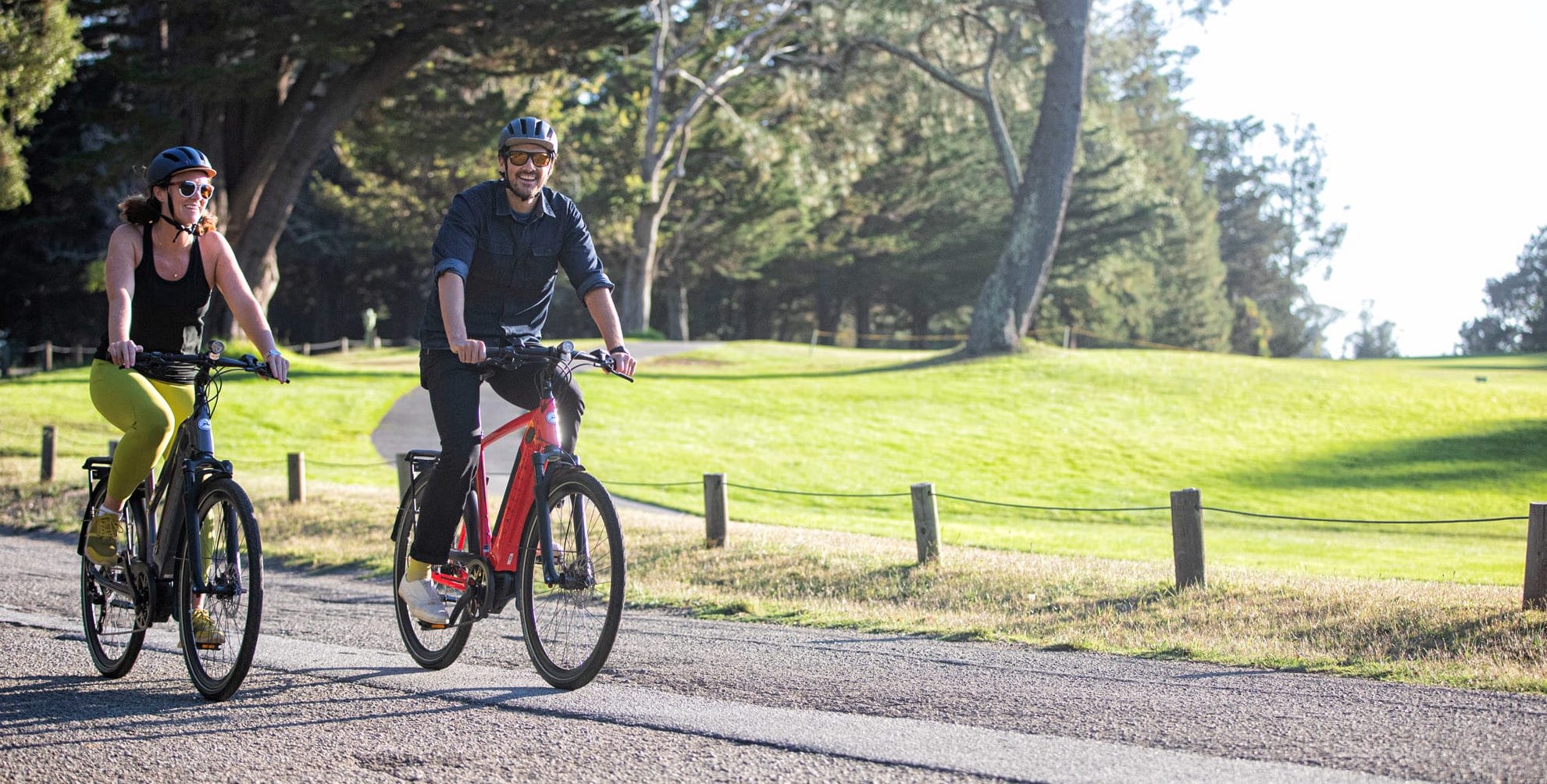 Skip the Traffic
SWIFT AND EASY COMMUTING
Gazelle electric bikes are perfect for daily commuting. Their mid-mounted hub motors flatten even the steepest hills, ensuring you don't have to break a sweat before entering the office. WIth a Gazelle commuter ebike, you will find yourself zipping past traffic on the way to work, and the best part is you can park in the front row everyday.
Learn More
Fall in love with Gazelle
JOYFUL CYCLING
With its elegant design and comfortable geometry, a Gazelle ebike can help you rekindle your love of riding. Gazelle riders around the world have turned daily commutes and errands into smile-filled outings thanks to their electric bicycles. Checkout our rider stories to read about how owning a Gazelle ebike has positively changed the lives of our riders.
Read Here
Find Your Shop
Where can you find a Gazelle dealer?
Find Your Bike
Which ebike is right for you?
Find Answers
Have a question about your ebike?
Curious to learn more about our electric bikes? Read on for a quick rundown on each of our models and discover the perfect bike for you.
Stay Connected
Sign up for our newsletter to get the latest on new bikes, tips and tricks for maintaining your Gazelle, special events, and more!
By submitting this form, you consent to sending the above information to Gazelle USA LLC, which will be stored in the United States. This information may be used for marketing purposes by Gazelle USA LLC, its subsidiaries, and your local dealers. Gazelle does not sell, trade, or rent your personal data to third parties. You may opt-out at any time by clicking on the "unsubscribe" link that appears at the bottom of each of our emails. For a detailed explanation of Gazelle's collection and use of personal data please see the Privacy Policy & Terms of Use.