Wondering which one of our bikes is right for you? Read on for a quick rundown of each of the bikes in our fleet. We'll help you pick the perfect companion for every ride.
Gazelle Arroyo C5 Elite
The Gazelle Arroyo C5 Elite, a modern Dutch classic, has received an exciting update with new spec and unprecedented power. This elegant, model showcases the best of Gazelle craftsmanship and design, with luxurious details and our most premium components. With an accessible step-through frame and comfort-oriented riding position, this bike is ideal for the rider who wants to go the distance without sacrificing comfort. With a beautifully integrated 500Wh battery and Bosch's most powerful Class 1 motor, the Gazelle Arroyo C5 Elite is classy yet effortless. In addition, we've added low maintenance smooth shifting with an internal hub and belt drive for a seamless ride. The Gazelle Arroyo C5 Elite is your next ebike adventure.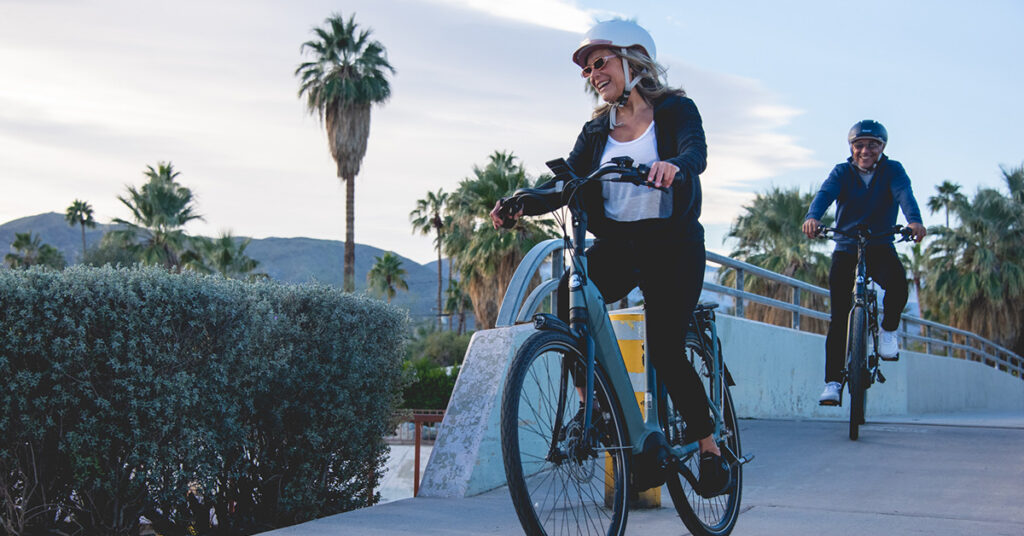 Gazelle Arroyo C7 Elite
The Gazelle Arroyo C7 Elite is our approachable, relaxed, and refined city bike with some wonderfully modern and convenient benefits. Offering an affordable introduction to the Arroyo family with all the familiar and beloved bike features including the Switch stem, graceful frame, and thoughtful accessories, plus new hydraulic disc brakes, the C7 Elite is a welcome addition to our fleet. Like all Arroyo models, the Gazelle Arroyo C7 Elite is characterized by its low step frame, classy curves, and inimitable style. Boasting front and seat post suspension, comfort-oriented grips and saddle, and seamless integration of Bosch mid-mounted motor and battery, this bike is smooth and sleek, while offering reliable power and range from an Active Line Plus motor and 500Wh battery. Responsive Tektro hydraulic disc brakes offer confident stopping power while integrated front and rear lighting put night riding in reach. If you're looking for style and substance, consider the C7 Elite!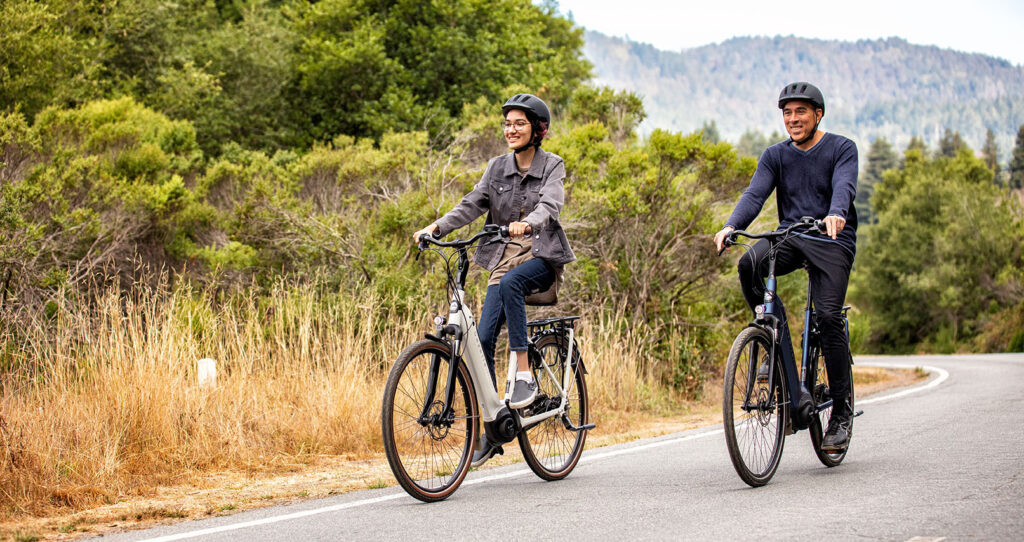 Gazelle Arroyo C8 Elite
Reintroducing a Dutch classic, the Gazelle Arroyo C8 Elite! This elegant model showcases the best of Gazelle craftsmanship and design, with luxurious details and our most premium components. Building on the strong Gazelle Arroyo base, the C8 Elite has a Bosch Active Line Plus mid-mounted motor and beautifully integrated 500 Wh battery sitting in a graceful step through frame. Front and seat post suspension offer a smooth ride, neutralizing bumps, cracks and dips in the road. Comfort is key for this bike, not only with luxe accessories, but also with the unique Switch stem, offering true customization for fit on the handlebar height and angle. Combining maneuverability and performance, the Gazelle Arroyo C8 Elite is a true all-arounder, ideal for any type of riding, whether it's a quick trip across town or an all day adventure over varied terrain. Looking for a ride that's both effortless and elegant? The Gazelle Arroyo C8 Elite is your eBike.
Gazelle Avignon C380
Introducing our very first super premium eBike with innovative design and unparalleled comfort at the core. The Gazelle Avignon C380 is our most accessible frame style to date – featuring a unique bent seat tube design for supreme comfort. Looking for a bike with worry-free stepless shifting and minimal maintenance? The Gazelle Avignon C380 is your bike. The enviolo trekking hub and belt drive makes this bike a pleasure to ride. Not only that, but this bike showcases a high-capacity integrated 625 Wh battery, and powerful Performance Line motor. For comfort, ease, and luxury, try the Gazelle Avignon C380.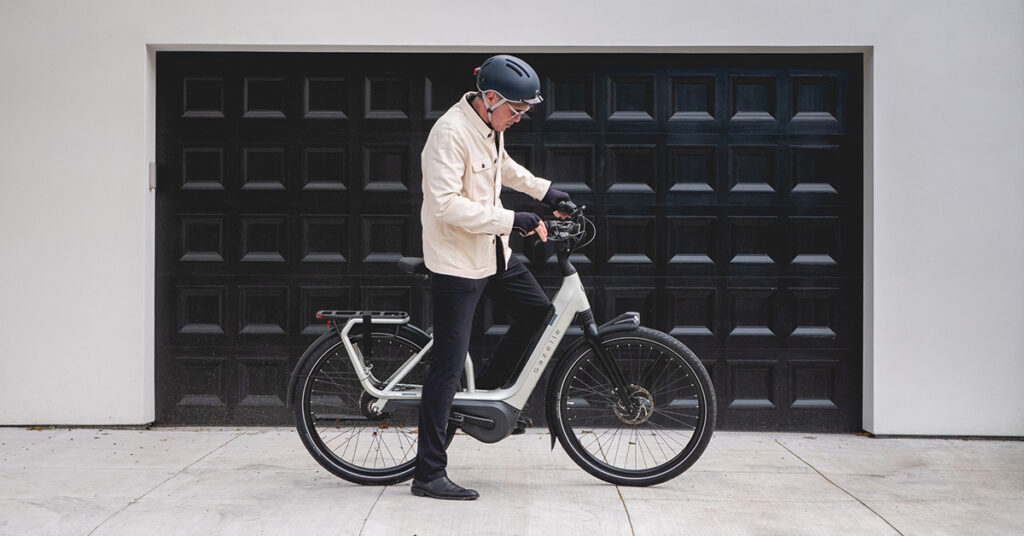 Gazelle Medeo T9 City
The Gazelle Medeo T9 City is our electric bike to take you everywhere with style and ease. With robust components at electrifying value, the Medeo T9 City is the electric bike for urban utility and casual cruises alike. A reliable and quiet Bosch Active line motor, a 9-speed derailleur, and front suspension fork take the challenge out of rough terrain, expanding your ability to enjoy the ride. As a Class 1 Bike, the Medeo T9 City's motor provides pedal assistance to 20 mph. Powerful front and rear lighting will inspire you to swap this electric bike for your car no matter the hour, while a sturdy MIK-compatible rear rack allows for easy and secure mounting of accessories, to make your ebike the ultimate commuting and cargo-carrying vehicle. Embrace elegant Dutch style and the comfort of a casual low-step frame and geometry. The Gazelle Medeo T9 City is the perfect introduction to the world of urban mobility and ebike life.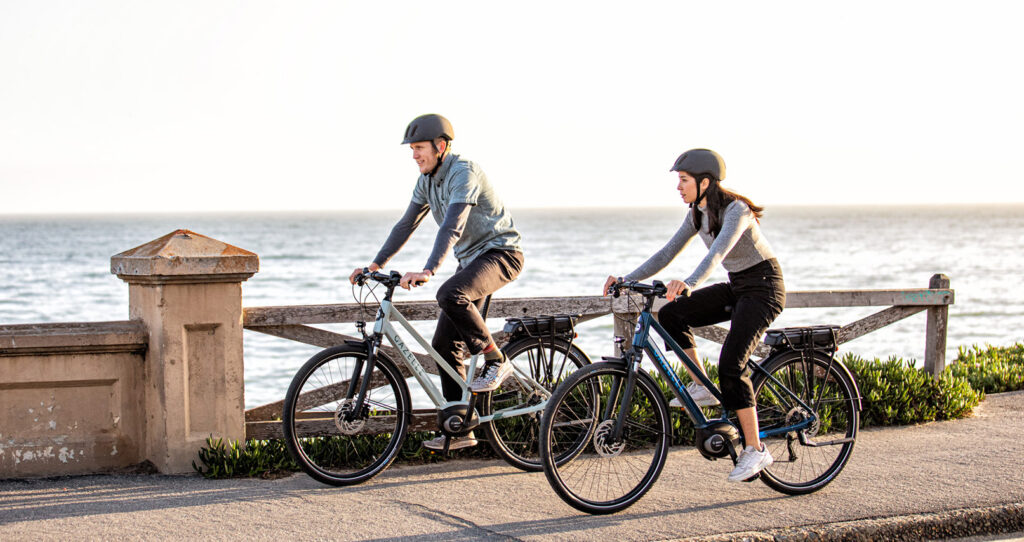 Gazelle Medeo T9
The modern, fun, and functional Gazelle Medeo T9 is our active electric bike for recreational riders and conscientious commuters alike. With an active geometry that can be adjusted for comfort or sportive positioning, this bike is flexible and appealing for all types of cyclists. This fresh update on the Gazelle Medeo T9 Classic offers several new exciting features including a high-step frame option that includes an on-tube battery configuration, a suspension front fork and wider tires, hydraulic disc brakes, brighter headlighting, and three fresh new colors. Fully equipped with a complement of accessories including head and tail lighting, an integrated AXA lock, bell, rear rack with adjustable straps, and fenders, this electric bike is ready to roll! If you're looking for a bike that can do it all at a very competitive price, the Gazelle Medeo T9 is it.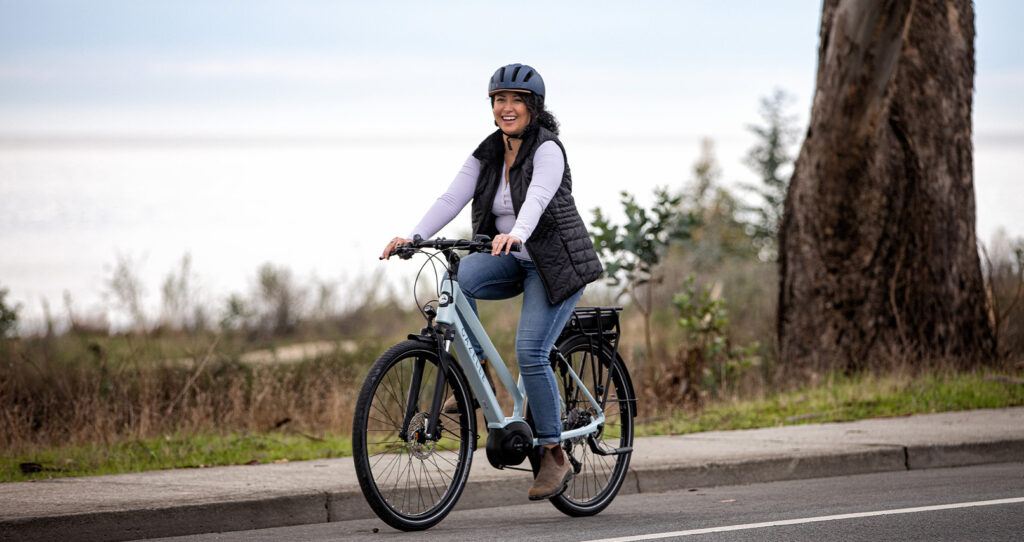 Gazelle Medeo T10+
The speedy and streamlined Gazelle Medeo T10+ is our sportive electric bike that turns heads at full speed, and while standing still. A sleek, sporty silhouette (thanks to an integrated battery) creates a traditional road bike look, while a powerful Bosch Performance Line Speed motor offers unyielding support with 85 Nm of torque, flattening the steepest hills. With a high-capacity 500 Wh battery, plus optional dual battery capability, this bike offers major range. A Suntour Mobie suspension front fork smooths bumps in the road even at high speeds, while responsive Shimano disc brakes provide reliable stopping power. As a Class 3 bike, the Gazelle Medeo T10+ is pedal-assist up to 28 mph, ideal for longer distance commuters or adventurous riders who prefer to travel at higher speeds. Performance, power, and striking good looks make the Gazelle Medeo T10+ the optimal bike for people seeking a quality speed bike at an exceptional price.
Gazelle Medeo T10
The sleek, stealthy, and stylish Gazelle Medeo T10 is our active electric bike that allows you to stand out while blending in. Good looks combined with great power make for an exceptional riding experience on all types of terrain. This bike is specced with Bosch's next generation Performance Line motor and high-capacity 500 Wh battery, allowing you to ride farther and longer, worry-free. With an artfully-integrated in-tube battery, the Gazelle Medeo T10 is an eye-catching eBike that doesn't look like one. Featuring a crisp 10-speed Shimano Deore shifter, responsive Shimano hydraulic disc brakes, and a  comfort-enhancing suspension front fork, the ride is both sporty and smooth. Two frame style options and three colors mean you're sure to find a perfect fit. If you're looking for performance, power, and serious curb appeal, the Gazelle Medeo T10 is for you.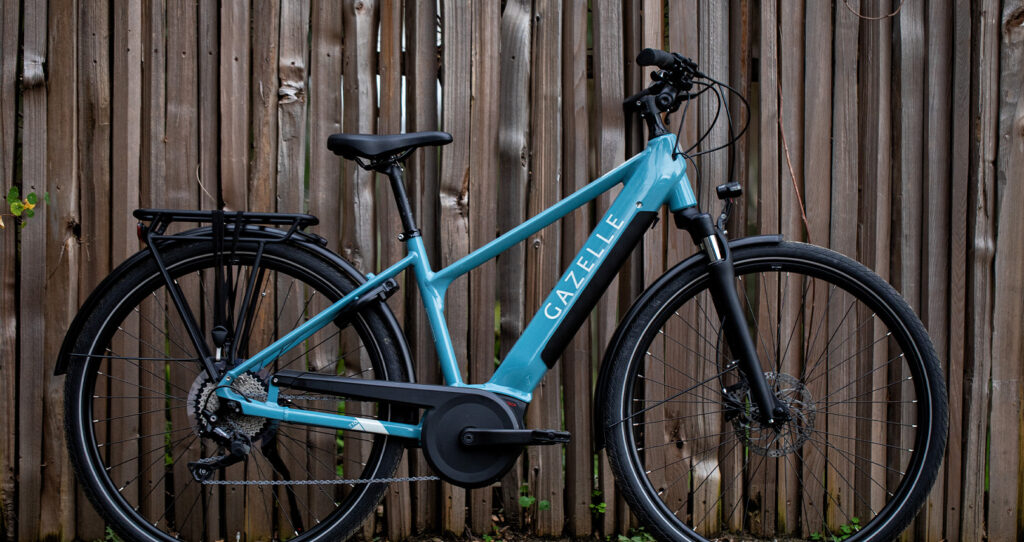 Gazelle Tour Populair
Our traditional-style Gazelle Tour Populair is a nod to the original Dutch bikes, and a celebration of our heritage and Gazelle's unmatched craftsmanship. Featuring a robust steel frame with classic lines and a delightfully relaxed posture, the Gazelle Tour Populair offers a joyful riding experience. Hand-painted details on the head tube and mudguards add a luxurious and special bespoke touch. Available in low or high step frame, you can pick your preference. In addition to the iconic Gazelle bell, the Gazelle Tour Populair is equipped with a rear hub integrated AXA security lock, steel luggage rack, Brooks leather saddle and steel mudguards. Arrive at any destination in style on this instant classic. As the only non-electric bicycle in our fleet, your range is only bound by the limits of Leg Motor 1 and Leg Motor 2. How far will you enjoy the ride?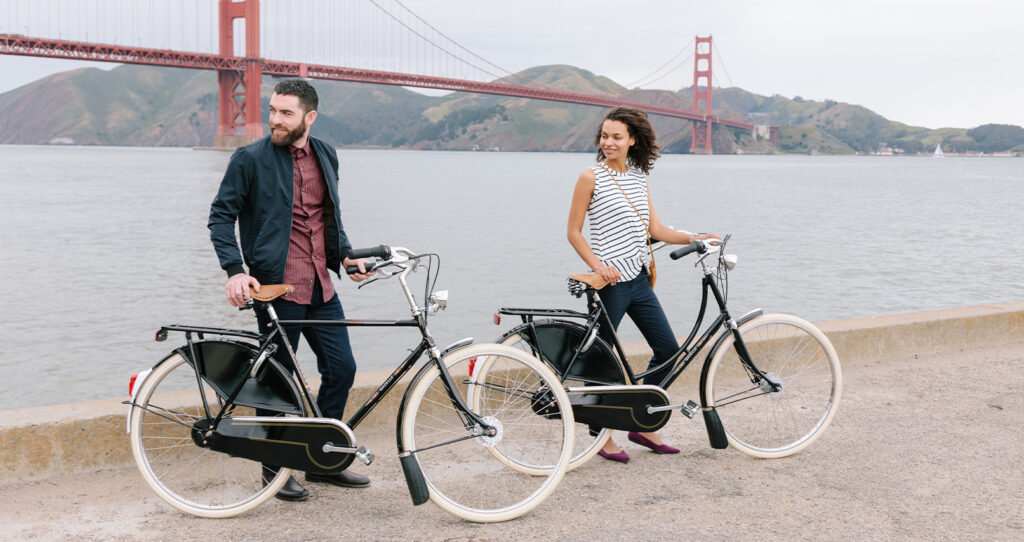 Gazelle Ultimate C380+
Looking for a bike that offers the best of both worlds? Say hallo to the Gazelle Ultimate C380+, the first Class 3 electric bike in our fleet to feature a Gates belt drive. This sleek speed bike is specced with Bosch's powerful Performance Line Speed, offering up to 85Nm of torque and pedal assistance up to 28 mph. The Gates belt drive is delightfully durable and low maintenance, and when combined with the cutting edge Enviolo trekking hub, it offers an extremely smooth, stepless shifting experience. With an integrated 500 Wh battery and the Ultimate's award-winning frame design, the C380+ is the perfect partner for long rides that demand range, comfort, and stability. Responsive 4-piston brakes ensure confident braking at high speeds, and top-end components create a luxurious feel. If you're looking for speed, low maintenance, and sophistication, take a closer look at the Gazelle Ultimate C380+.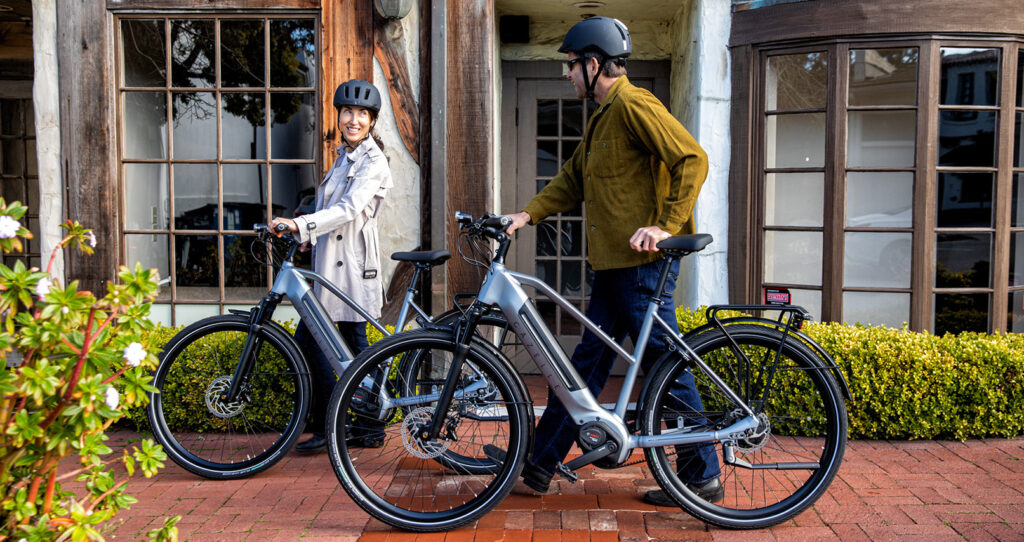 Gazelle Ultimate C380 (2023)
Our beloved bestseller, now with an appealing update! We've given the 2023 Gazelle Ultimate C380 more power, range, and tech that will keep you coming back for more. Sporty meets comfort – The Gazelle Ultimate C380 is the ultimate versatile package. With an improved frame design, we've leveled up integration to include lighting in the rear rack. Power? You've got it. This bike is complete with the Bosch Smart System and boasts a whopping 625Wh battery to get you wherever you need to go. In addition, the Gazelle Ultimate C380 is equipped with Enviolo's CVT 380 trekking hub and Gates carbon belt for smooth shifting and ease. If you're looking for a daily driver bike, the Gazelle Ultimate C380 is for you.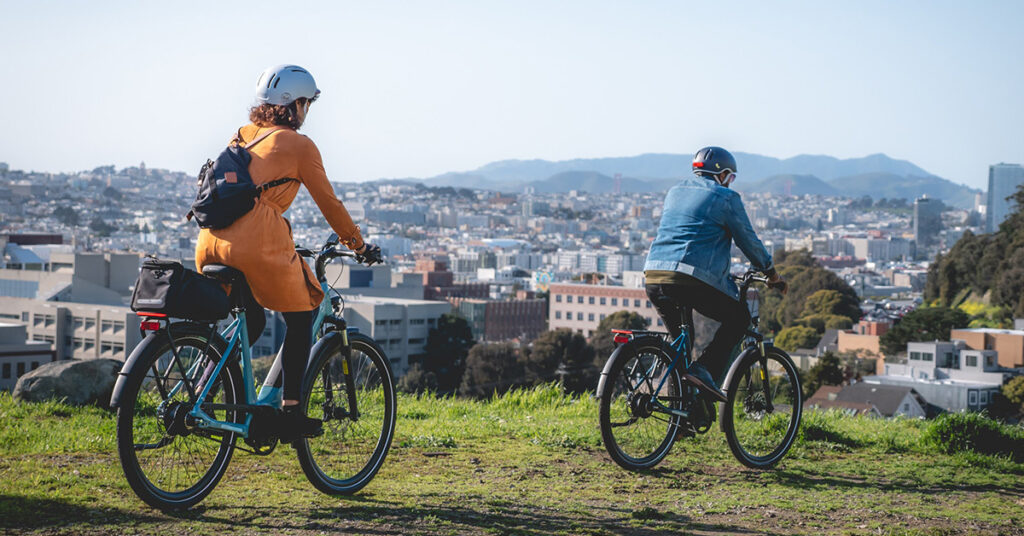 Gazelle Ultimate C380
Meet the Gazelle Ultimate C380, the most luxurious and sophisticated member of our fleet. This game-changing e-bike is specced with top-end components and cutting edge technology. The centerpiece of the bike is the revolutionary Enviolo trekking hub, allowing for stepless shifting and a truly refined riding experience. Combined with a Gates belt drive, this set-up is not only incredibly silent and smooth, but also has the added benefit of being extremely durable and low maintenance. This elegant e-bike comes with the Bosch Performance Line motor and integrated 500 Wh battery, to provide ample support up hills and on longer rides. The Ultimate C380's elegant low-step frame and premium accessories like ergonomic leather grips create an elevated riding experience. If you ever considered riding a bike to the opera, this would be the bike to do it on! Ready for the finest things in life? Then check out the Ultimate C380.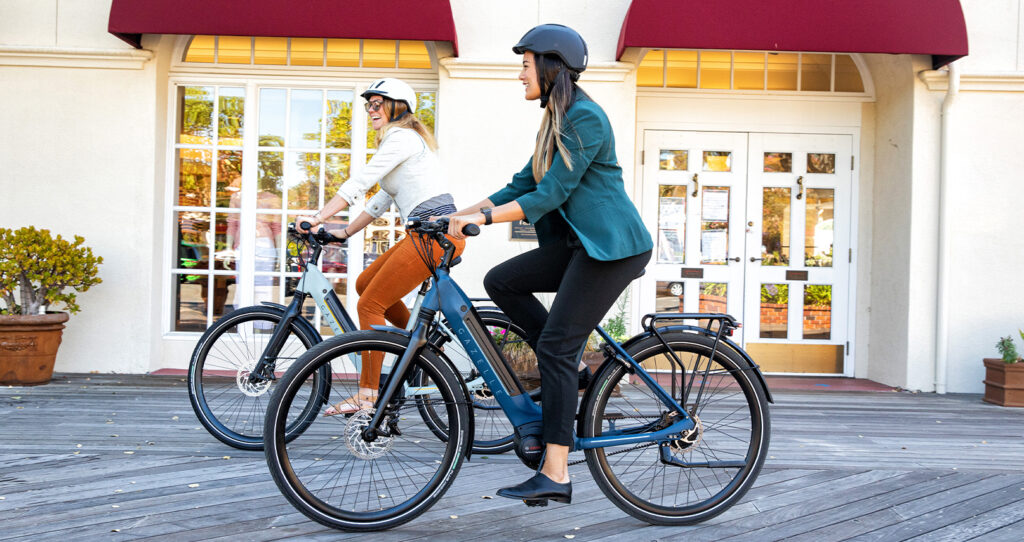 Gazelle Ultimate C8
Looking for a sleek, steady, and stylish e-bike? Look no further than the Gazelle Ultimate C8. This graceful, step-through style model boasts the first belt drive in our North American fleet, an 8-speed internal Shimano hub, and a Bosch Active Line Plus motor and 500 Wh battery. The Ultimate C8 features an active seating posture, allowing for good visibility and excellent saddle comfort. The Gates belt drive, when paired with the internal hub shifter, creates incredibly smooth and near-silent shifting, while the low-step frame offers easy mounting and dismounting. For casual, relaxed rides around town, as well as longer trips, this bike provides considerable comfort with ergonomic grips, front and rear suspension, and wide tires that can handle a range of road surfaces. If you're seeking a reliable companion for easy and delightful cycling, the Ultimate C8 is the perfect match.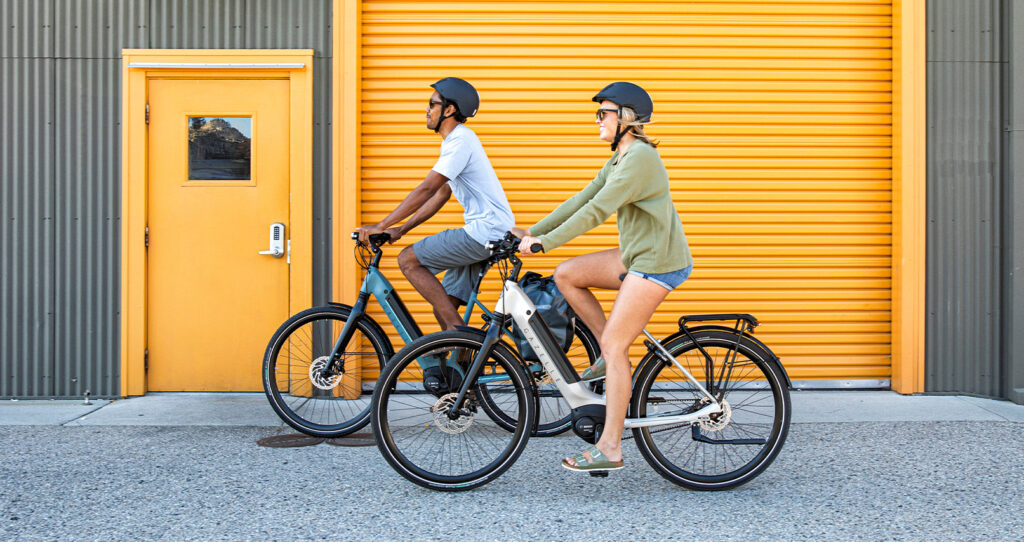 Gazelle Ultimate T10+
Meet this sporty member of the Ultimate line up. The Gazelle Ultimate T10+ is one of our new speed bikes that perfectly marries power, performance, comfort, and style. Building on the award-winning base of the Ultimate line, this bike brings new levels of sportiness and capability, with dynamic mid and high-step frame options. A dual battery configuration for the high-step frame, a first for our North American fleet, gives riders the option to double their range. This agile all-arounder eBike is ideal for seasoned commuters and spirited recreational riders who want to go the distance at a speedy clip. The stiff, stable frame is complemented with an integrated in-tube battery and suspension front fork. The Gazelle Ultimate T10+ is kitted out with all our standard goodies including an integrated rear lock and rack, front and rear fenders and lighting, and much more. If you want to arrive at your destination relaxed but in record time, the Gazelle Ultimate T10+ is for you.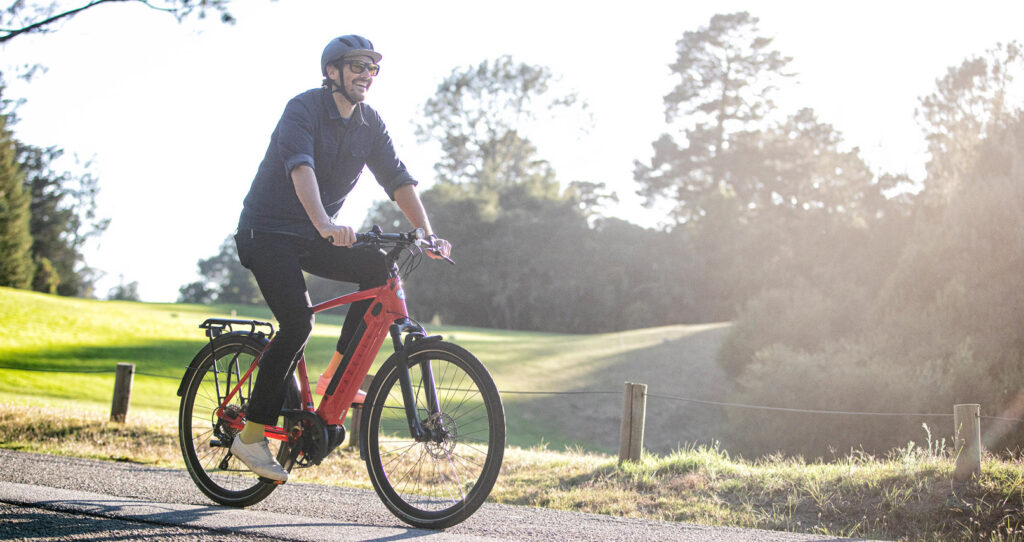 Gazelle Ultimate T10 (2023)
Didn't think this bike could get any better? Well, we've done it again. The 2023 Gazelle Ultimate T10 is now more powerful, capable, and versatile than ever. This top of the range trekking e-bike, has been refined down to the last detail with an upgraded frame, more integration, an external front fork, and a bigger battery. The Gazelle Ultimate T10 is equipped with Bosch's new Smart System and a more powerful Performance Line motor and Kiox display. Need some cargo space for your picnic basket, small dog, or large quantities of Stroopwaffels? This bike has a Heavy duty MIK rear rack (with integrated lighting!) for all of your stuff. Commuting in the dark? Our latest headlight addition is more powerful than ever. This bike is the full package! Get yourself a Gazelle Ultimate T10.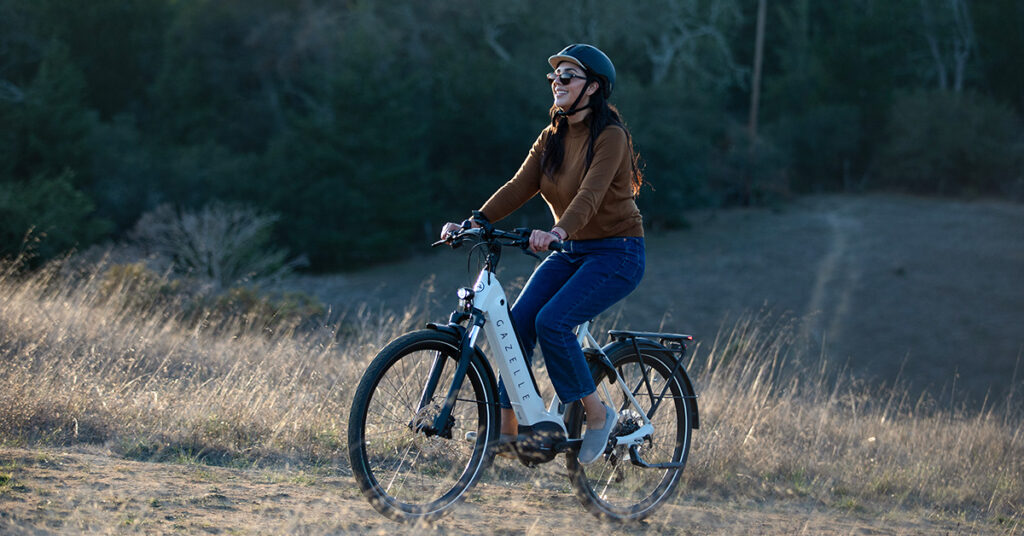 Compare Electric Gazelle Bikes
Thanks for taking the time to learn about our complete range of delightful and durable Dutch bikes. You can also compare electric Gazelle bikes directly. Want our bike recommendation? Try our Bike Selection Tool. We hope you're feeling more knowledgeable and confident in taking the next step towards enjoying the ride.
Find Your Shop
If your interest in electric bikes is now fully piqued, swing on by our Dealer Locator to find a Gazelle-stocking bike shop near you. Curious about sizing? Check out our handy frame size guide.