Gazelle Arroyo C5 Elite
The Gazelle Arroyo C5 Elite, a modern Dutch classic, has received an exciting update with new spec and unprecedented power. This elegant, model showcases the best of Gazelle craftsmanship and design, with luxurious details and our most premium components. With an accessible step-through frame and comfort-oriented riding position, this bike is ideal for the rider who wants to go the distance without sacrificing comfort. With a beautifully integrated 500Wh battery and Bosch's most powerful Class 1 motor, the Gazelle Arroyo C5 Elite is classy yet effortless. In addition, we've added low maintenance smooth shifting with an internal hub and belt drive for a seamless ride. The Gazelle Arroyo C5 Elite is your next ebike adventure.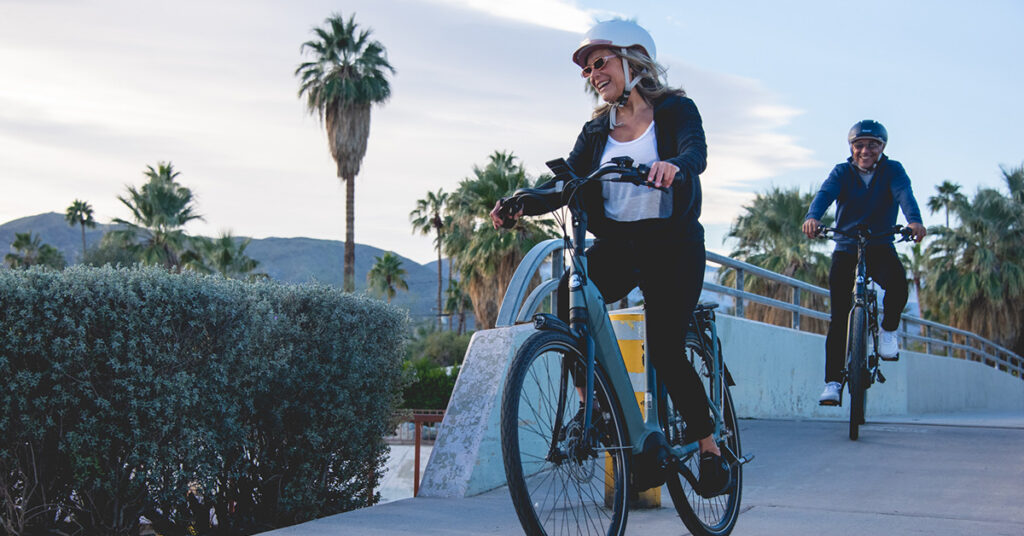 Gazelle Avignon C380
Introducing our very first super premium ebike with innovative design and unparalleled comfort at the core. The Gazelle Avignon C380 is our most accessible frame style to date – featuring a unique bent seat tube design for supreme comfort. Looking for a bike with worry-free stepless shifting and minimal maintenance? The Gazelle Avignon C380 is your bike. The enviolo trekking hub and belt drive makes this bike a pleasure to ride. Not only that, but this bike showcases a high-capacity integrated 625 Wh battery, and powerful Performance Line motor. For comfort, ease, and luxury, try the Gazelle Avignon C380.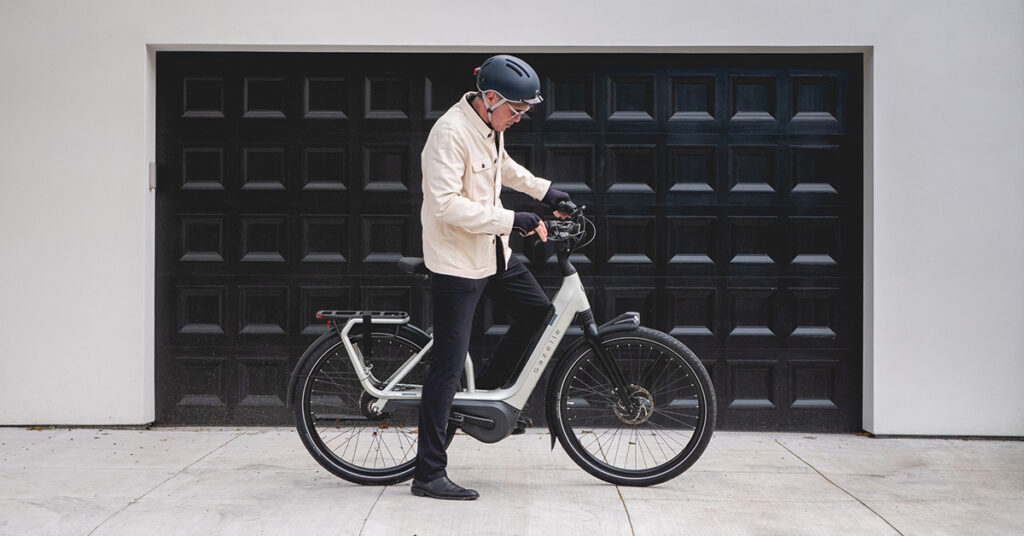 Gazelle Ultimate C380
Our beloved bestseller, now with an appealing update! We've given the 2023 Gazelle Ultimate C380 more power, range, and tech that will keep you coming back for more. Sporty meets comfort – The Gazelle Ultimate C380 is the ultimate versatile package. With an improved frame design, we've leveled up integration to include lighting in the rear rack. Power? You've got it. This bike is complete with the Bosch Smart System and boasts a whopping 625Wh battery to get you wherever you need to go. In addition, the Gazelle Ultimate C380 is equipped with Enviolo's CVT 380 trekking hub and Gates carbon belt for smooth shifting and ease. If you're looking for a daily driver bike, the Gazelle Ultimate C380 is for you.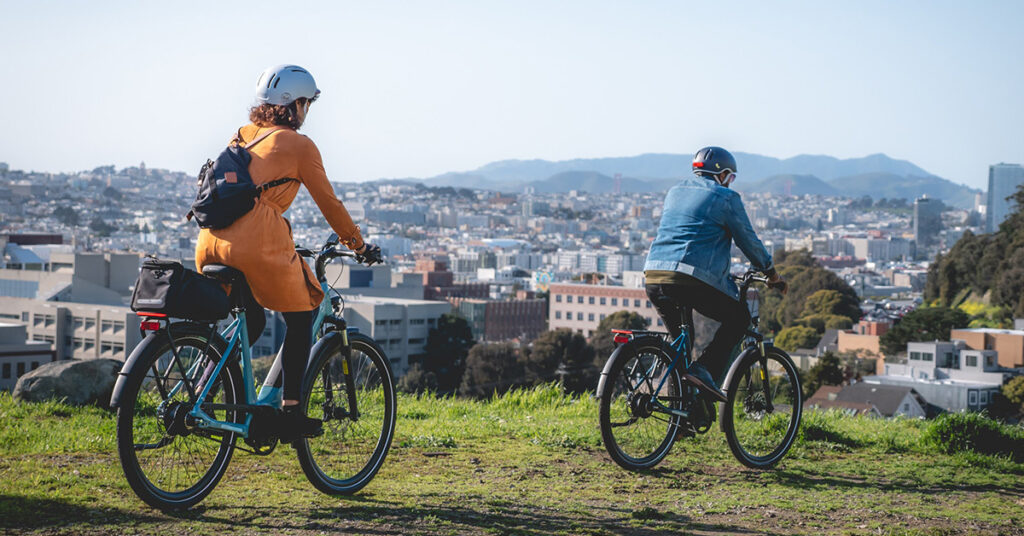 Ultimate T10
Didn't think this bike could get any better? Well, we've done it again. The 2023 Gazelle Ultimate T10 is now more powerful, capable, and versatile than ever. This top of the range trekking e-bike, has been refined down to the last detail with an upgraded frame, more integration, an external front fork, and a bigger battery. The Gazelle Ultimate T10 is equipped with Bosch's new Smart System and a more powerful Performance Line motor and Kiox display. Need some cargo space for your picnic basket, small dog, or large quantities of Stroopwaffels? This bike has a Heavy duty MIK rear rack (with integrated lighting!) for all of your stuff. Commuting in the dark? Our latest headlight addition is more powerful than ever. This bike is the full package! Get yourself a Gazelle Ultimate T10.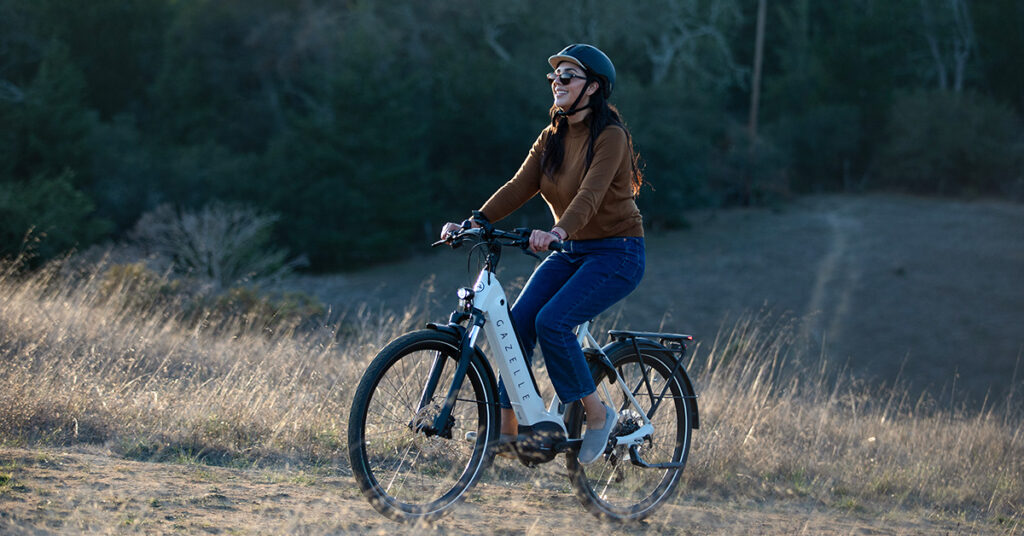 Compare Electric Gazelle Bikes
Thanks for taking the time to learn about our complete range of delightful and durable Dutch bikes. You can also compare electric Gazelle bikes directly. Want our bike recommendation? Try our Bike Selection Tool. We hope you're feeling more knowledgeable and confident in taking the next step towards enjoying the ride.
Find Your Shop
If your interest in electric bikes is now fully piqued, swing on by our Dealer Locator to find a Gazelle-stocking bike shop near you. Curious about sizing? Check out our handy frame size guide.