A true all-rounder ebike
The battery integrated in the down tube improves stability
Suspension in both the front fork and seat post
Easy-to-adjust handlebar stem
Powerful, hydraulic disc brakes
Get a 360° view of the Gazelle Arroyo C7 HMB Elite
A gem of an electric bike with many facets. That's the Arroyo C7 HMB Elite to a T. You'll love taking it out for weekend adventures. And during the week, it's great for commuting to work. The accessible frame and hydraulic disc brakes give you confidence, the suspension elements enhance ride comfort, and the mid-drive motor provides plenty of assistance when you need it.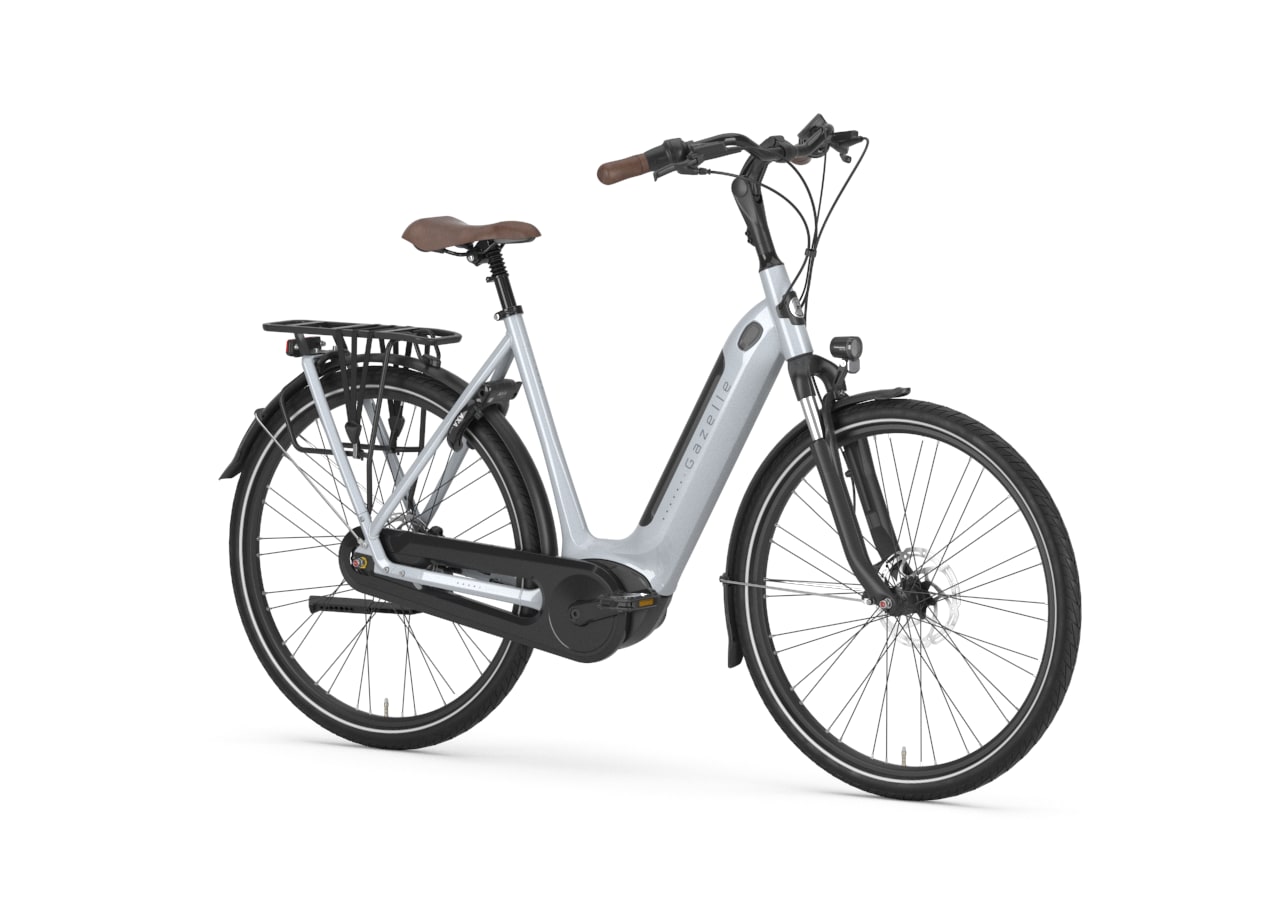 The wind is always at your back with a Bosch Active Line Plus motor
Bosch
The Bosch Active Line Plus gives natural and silent assistance. With a torque of 50 Nm you can handle practically any terrain. Whether flat or hilly, with this motor you arrive comfortably at your destination.
Efficient, integrated power source
Bosch's lithium-ion batteries are among the most advanced on the market. Their intelligent battery management system guarantees a long life, while the efficient energy control optimizes your bike's range. With the integrated 500 Wh battery, you'll always have enough range. The battery is secured in the frame with a lock. You can easily remove it from the bike with a key that also works on the café lock. Convenient, as you can charge the battery either on or off the bike.
People who have bought Gazelle Arroyo C7 HMB Elite gave an average rating of
Great ebike with high end...
Dan S. - 07-10-2023
Great ebike with high end components and solid frame.
Smooth ride, I like the...
Ed - 16-08-2023
Smooth ride, I like the quality of the Gazelle bike line. I really like the "low step" it provides for easy on and easy off. This is my second Gazelle ebike.
The handlebar control pad for...
L P - 14-08-2023
The handlebar control pad for the bike stopped working two weeks after purchase. This caused the e-bike to suddenly turn off mid ride. Brought it into the shop and was told it needed software updates. Shop performed the update. Bike worked for two days and controller stopped working mid ride again. Now we are waiting for Royal Dutch to "approve" a replacement controller, send it to the shop and have it replaced. All of this on a brand-new bike. It should not be a question that this should be fixed/replaced. Why would you build a bike that can turn off mid ride because it needs an update?? Very disappointed. Would not recommend.
Specifications of Gazelle Arroyo C7 HMB Elite
The specifications of each Gazelle are drawn up with the greatest of care. However, we may, for example due to scarcity, temporarily replace a part with another, at least equivalent, part. We hope for your understanding in this matter.
Gazelle Arroyo
C7 HMB Elite
View all options of your e-bike or make an appointment for a test ride at one of our locations near you.
Visitors who viewed this product also viewed