eBike Classes
Curious about the different ebike classes? Class 1, Class 2, or Class 3? Pedelec or throttle? If you're brand-new to electric bikes, you may be wondering–what does the class system of ebikes mean? In the United States, electric bikes are classified by the top speed a bike can reach with either a pedal-assist or throttle motor. Let's start with the pedal-assist bicycles that we produce at Gazelle. Also known as pedelecs, these bikes will only go if you pedal—no free rides here! There are two classes of pedelecs: Class 1 and Class 3.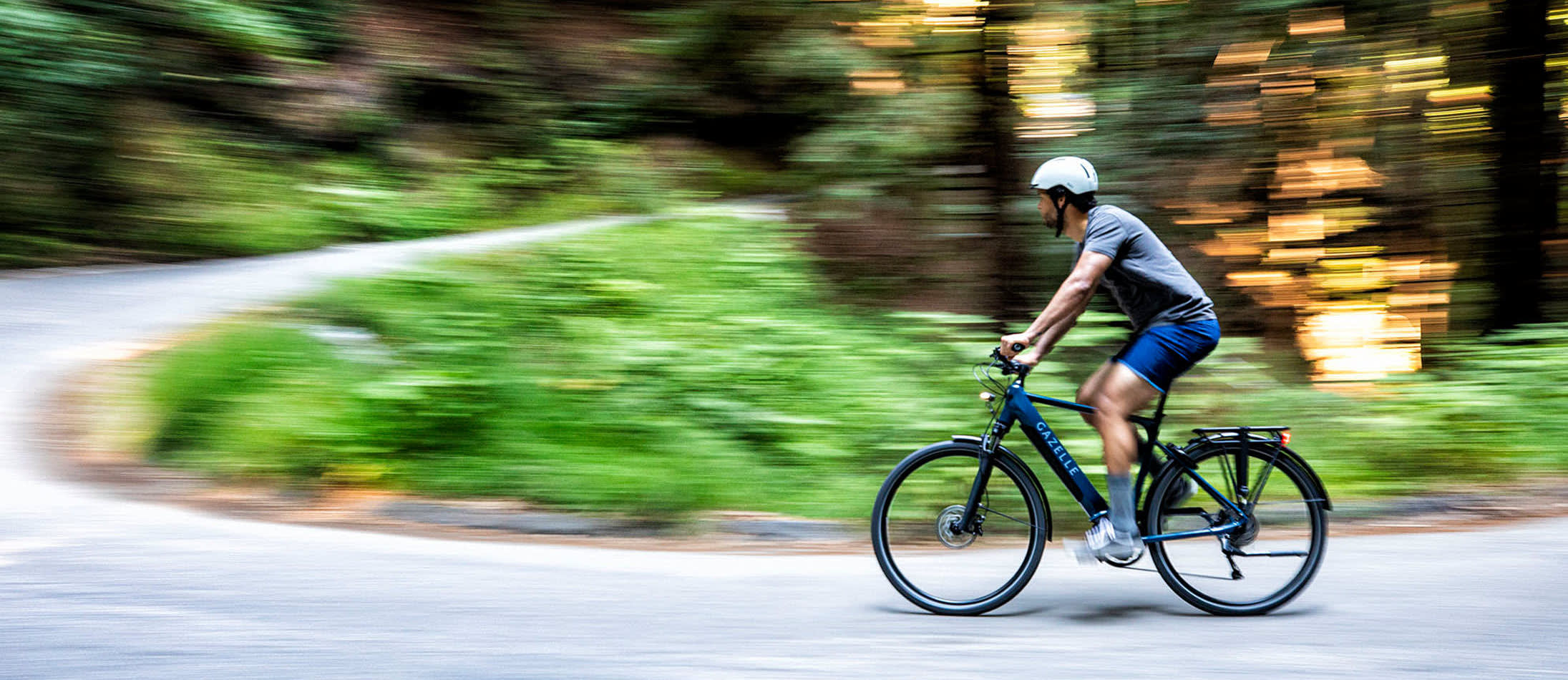 Comfort up to 20 mph
Class 1 eBikes
Class 1 electric bikes are pedal-assisted up to 20 mph. Bombing down a steep hill? You may surpass 20 mph thanks to momentum alone, but the electric motor assistance will cut out at 20 mph. In most states, the speed limit for multi-use paths is 15mph. Meaning, even though Class 1 electric bikes can go faster, riders must adhere to the posted speed limit.
View Class 1 eBikes
Performance up to 28 mph
Class 3 eBikes
Class 3 electric bikes are pedal-assisted up to 28 mph. Similar to Class 1 electric bikes, the motor will cease its assistance once you reach the top speed. Class 3 electric bikes tend to have higher capacity batteries, measured in Wh (watt-hours). They also have more powerful motors, to support longer rides and more demanding terrain. With these features, Class 3 ebikes also tend to be a bit more expensive than Class 1 ebikes.
View Class 3 eBikes
Class 2 eBikes
Now onto something a little bit different—Class 2 bikes, also known as "low-speed throttle-assisted electric bicycles." Class 2 electric bikes are throttle-powered, meaning a rider does not have to pedal in order to ride. However, the maximum speed is capped at 20 mph. Here at Gazelle, we only manufacture Class 1 and Class 3 electric bikes because we believe pedaling is essential to enjoying the ride. If you are interested in learning more about the differences between these two systems check out our post on hub drive vs. mid drive ebike motors.
We hope this helps answer any questions you may have had on electric bike classes. Picking the right bike for you will depend on your riding style, the distances, the terrain you cover, and the type of routes you travel. For example, if you have a commute exceeding 10 miles, the speed and range of a Class 3 bike may be the best option.
Be advised: laws regarding electric bikes vary by state. New legislation is being passed every year as eBikes grow in popularity. People for Bikes is one of our favorite resources for keeping up to date.
Class 3 eBike Spotlight
The Ultimate T10+ Reviewed
See what people are saying about this ebike: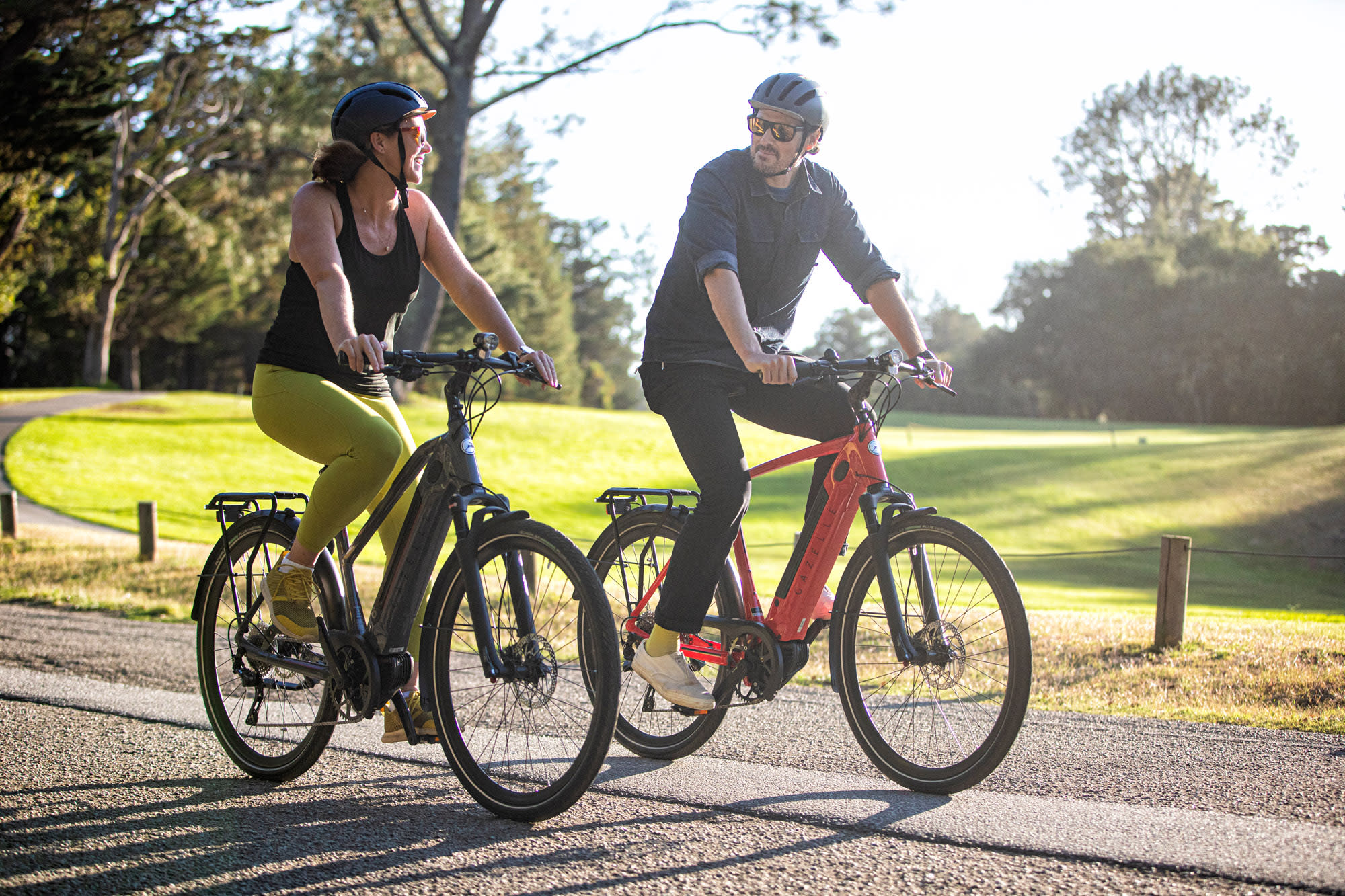 Class 1 eBike Spotlight
The Medeo T9 City Reviewed
See what people are saying about this ebike:
Find Your Shop
Where can you find a Gazelle dealer?
Find Your Bike
Which ebike is right for you?
Find Answers
Have a question about your ebike?
Stay Connected
Sign up for our newsletter to get the latest on new bikes, tips and tricks for maintaining your Gazelle, special events, and more!
By submitting this form, you consent to sending the above information to Gazelle USA LLC, which will be stored in the United States. This information may be used for marketing purposes by Gazelle USA LLC, its subsidiaries, and your local dealers. Gazelle does not sell, trade, or rent your personal data to third parties. You may opt-out at any time by clicking on the "unsubscribe" link that appears at the bottom of each of our emails. For a detailed explanation of Gazelle's collection and use of personal data please see the Privacy Policy & Terms of Use.