Gazelle Electric Bike Mid-Mounted Motors
No challenge is too great for a Gazelle electric bike with a mid-mounted motor. Climb a hill with ease, arrive fresh and relaxed at work, or cycle smoothly along meandering paths. The low positioning of the motor on the bike gives your eBike a stable feeling and a responsive ride quality.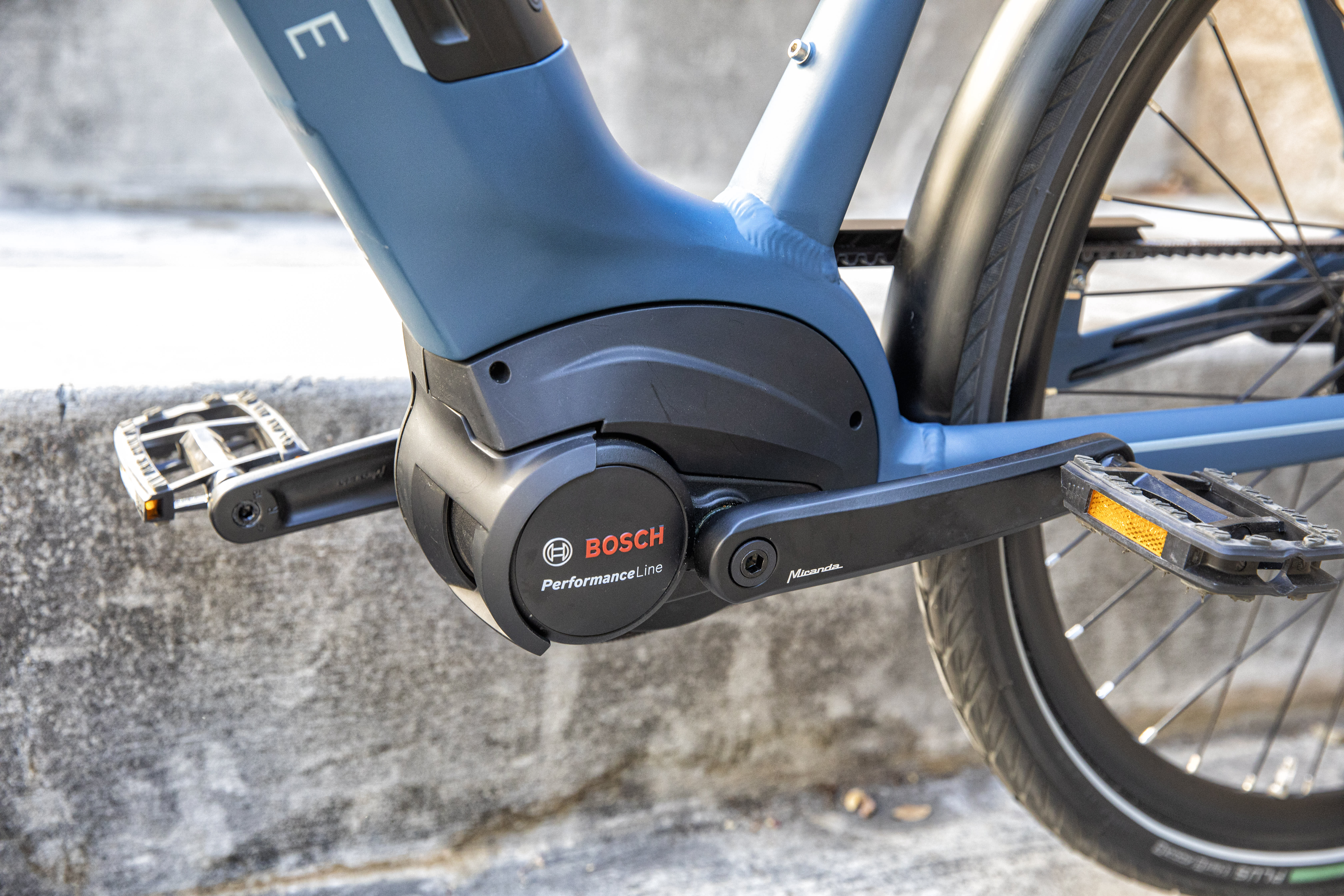 How does a motor for an electric bike work?
The motor of an electric bike works by means of pedal assistance. This means that you still have to pedal yourself, but the motor gives extra power to the wheel. Just as if you have a constant tailwind! The motor also helps to start up easily from standstill. So you pull away from the traffic light in no time.
Every ebike has different settings, from eco to sporty. These determine how much power the motor gives. Please note: the more power, the faster the battery is empty. So always choose a setting that suits the distance you want to cover.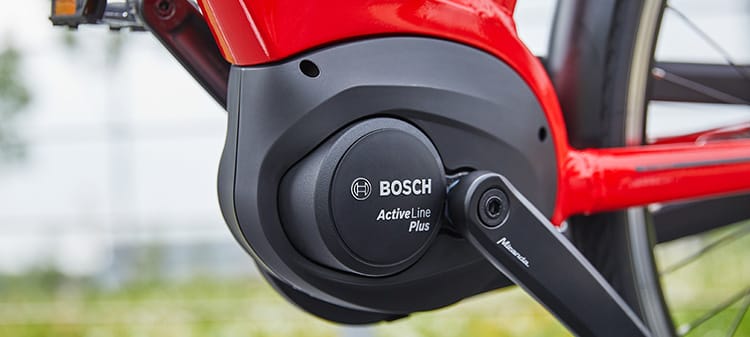 What types of ebike motors are there?
The motor of an electric bike can be located in the front wheel, rear wheel or in the middle of the ebike. The location of the motor is an important factor in the handling of the bike. Our electric bikes are equipped with the best and most reliable mid-motors. We have listed our ebike motors for you:
Effortless cycling
Bosch Mid Mounted Motors
The robust Bosch mid-mounted motor is ideal for day-to-day trips as well as long distances. With torque ranging from 40 Nm up to a maximum of 85 Nm, it provides assistance not only on flat terrain but also on hills.
The Bosch Performance Line motor combined with a derailleur will give an output of up 65 Nm, which is the second most powerful setup. The newest generation Bosch Performance Line motor will give you up to 85 Nm of torque.
The new Bosch Active Line Plus motor is the lightest, quietest, and most efficient motor in the lineup. The motor is lighter than the Bosch Performance Line and is significantly quieter. The Bosch Active Line Plus delivers a torque of 50 Nm, whether combined with an internal hub or derailleur.
Read more about Bosch ebikes
Light and powerful
Shimano Steps Mid Mounted Motor
The light, powerful Shimano STEPS mid-motor is great for quick trips around town or longer journeys. With a torque of up to 50 Nm, the Shimano STEPS system has plenty of power for flat or hilly terrain. You can safely say that this motor makes every hill feel as flat as Holland.
Read more about Shimano Steps
Find Your Shop
Where can you find a Gazelle dealer?
Find Your Bike
Which bike is right for you?
Find Answers
Have a question about your bike?