Bosch eBike Motors
Electric bikes featuring Bosch mid-mounted motor systems
Powerful and robust
Enjoy effortless cycling with a smooth and powerful Bosch mid-mounted motor. The motor's low positioning gives our bikes a responsive and stable feeling. Bosch mid-mounted motors are ideal for daily trips and long distances. With torque ranging up to 85 Nm, Bosch motors provide assistance on both flat and steep terrain. Find your ideal bike and motor system and enjoy carefree cycling on your Gazelle ebike.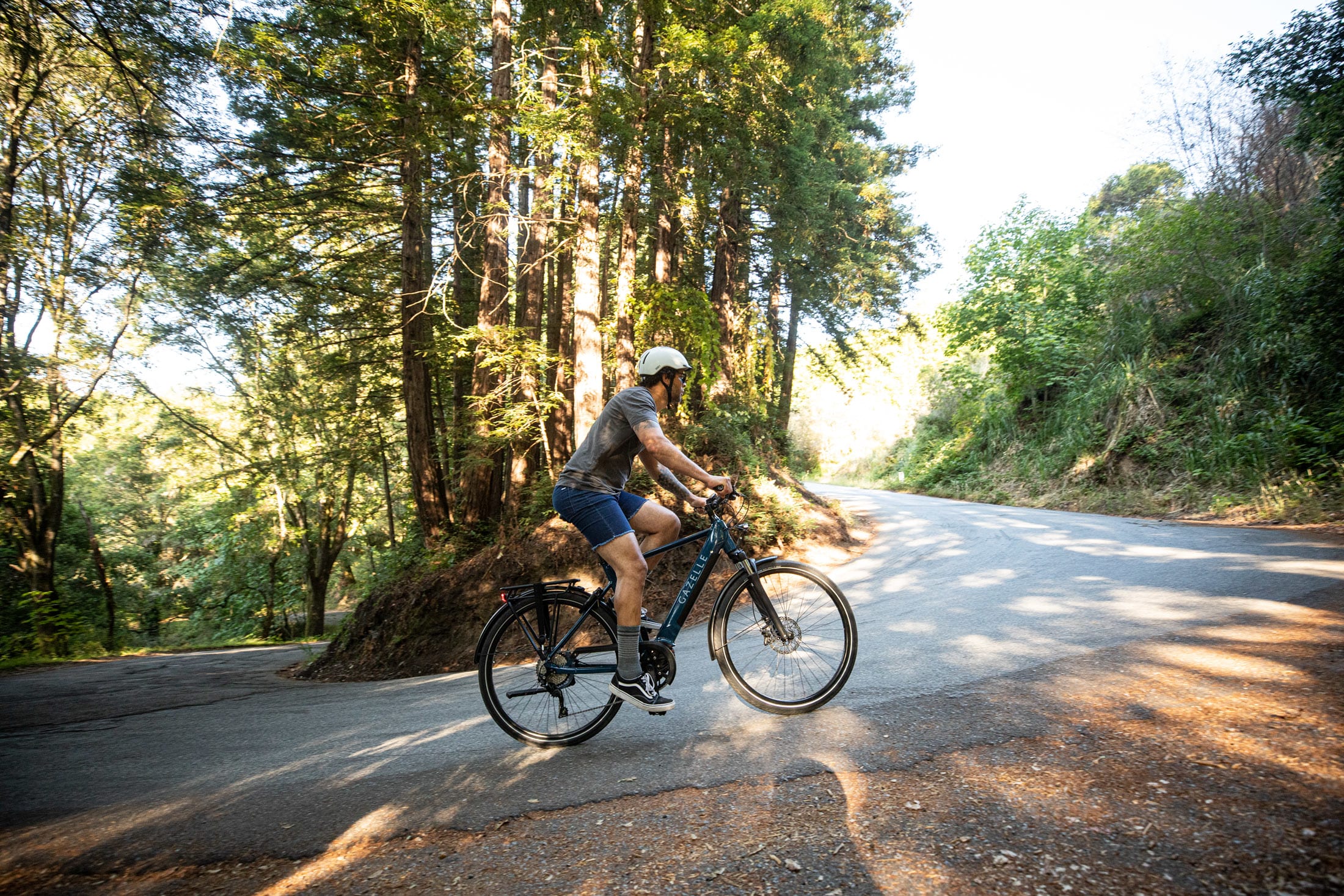 Bosch Performance Line Speed Motor
The Bosch Performance Line Speed mid-motor offers robust support on any route. They flatten grades, shorten commute times, and deliver pure joy.
Tap into enormous power with assistance up to 45 km/h and a torque of 85 Nm. Ideal for commuting to work and for long trips. Who says that electric bikes are dreary?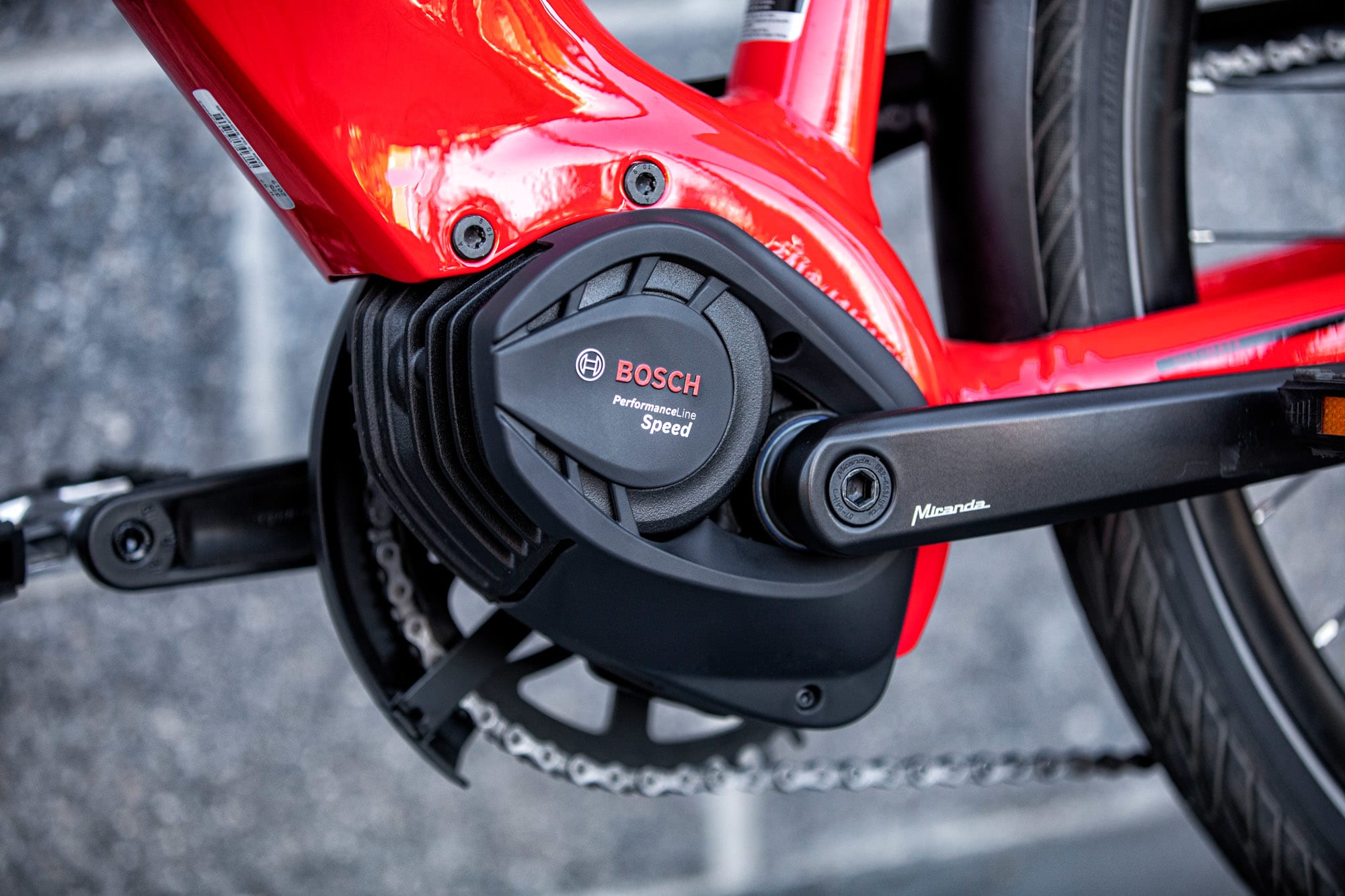 Bosch Performance Line Motor
Feel the power of the Bosch Performance Line mid-motor, offering unyielding support and making every hill feel as flat as Holland. Our bikes also include large batteries to maximize your riding range and enjoyment. Smooth, powerful, and reliable assistance, with 65 Nm torque, allows you to handle any terrain. We highly recommended this motor for the demanding cyclist.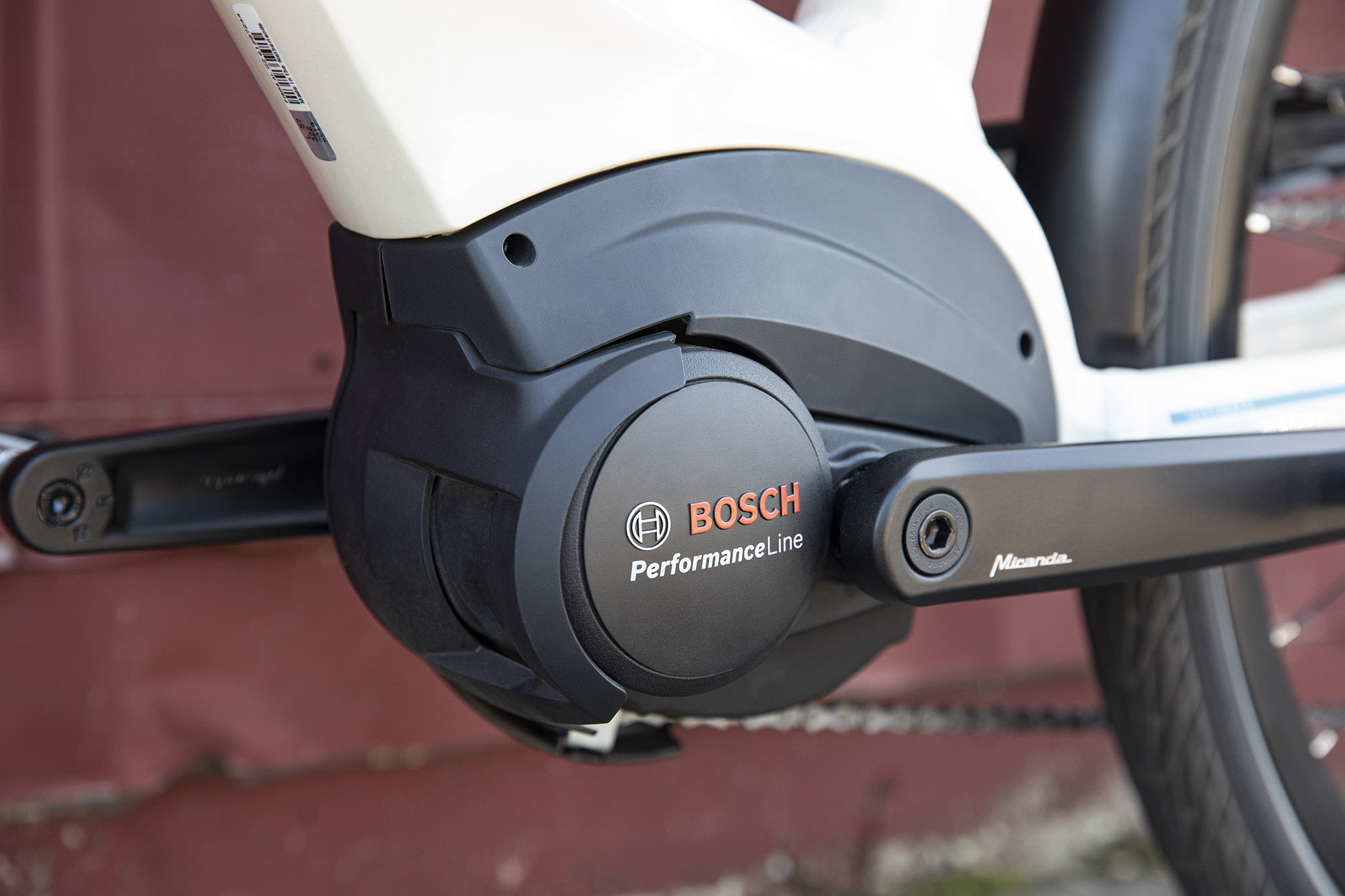 Bosch Active Line Plus Motor
The Bosch Active Line Plus gives natural and silent assistance. With a torque of 50 Nm, you can handle practically any terrain. Prioritizing comfort and intuitive support, the active line will accompany you on every ride. Whether flat or hilly, you arrive comfortably at your destination with this motor.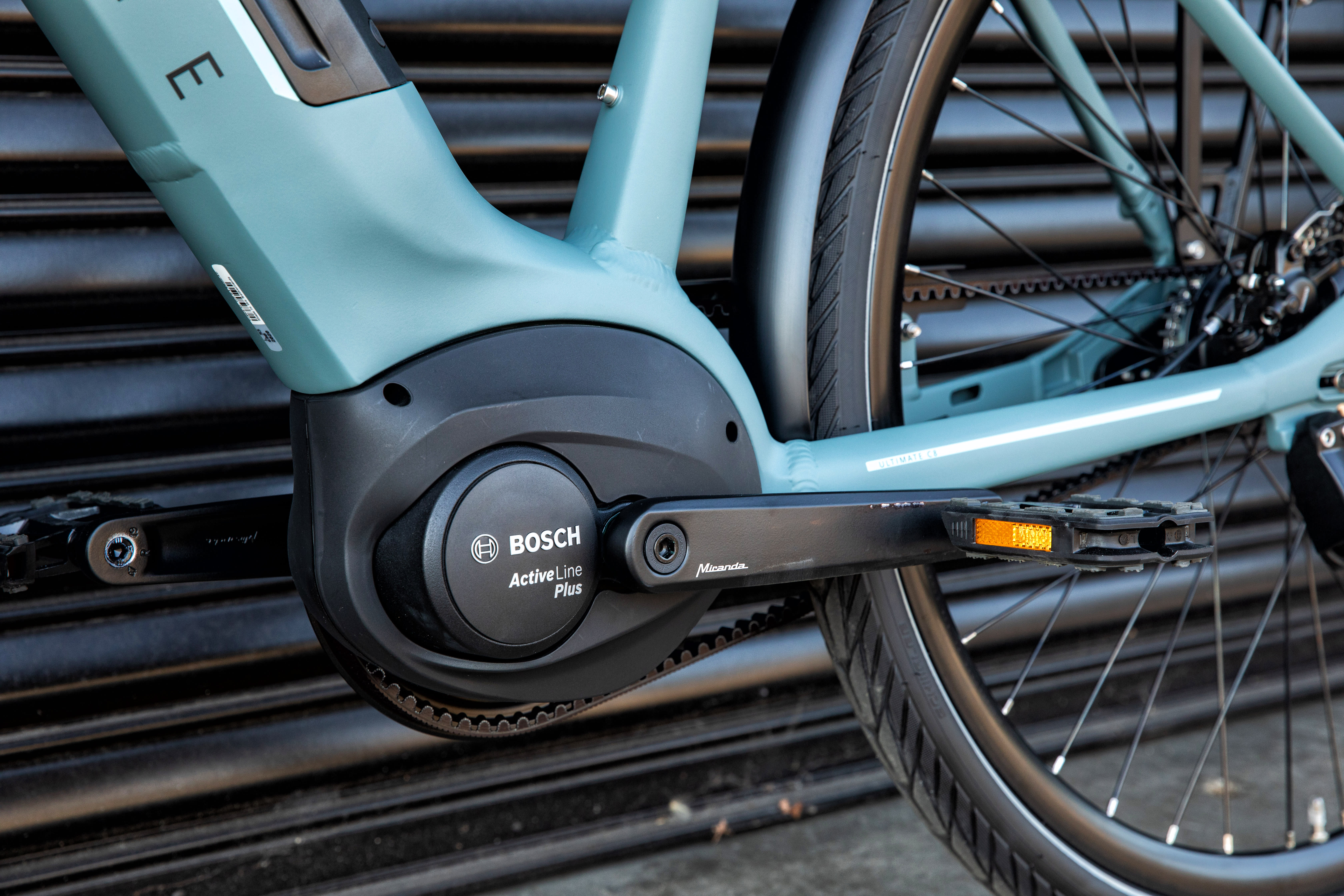 Bosch Active Line Motor
The Bosch Active Line offers near silent, delightfully dependable, and intuitive assistance. With a torque of 40 Nm, inclines are flattened and headwinds are calmed. Optimized for comfort and natural-feeling support, the Active Line motor is the ideal partner for urban errands and adventures alike.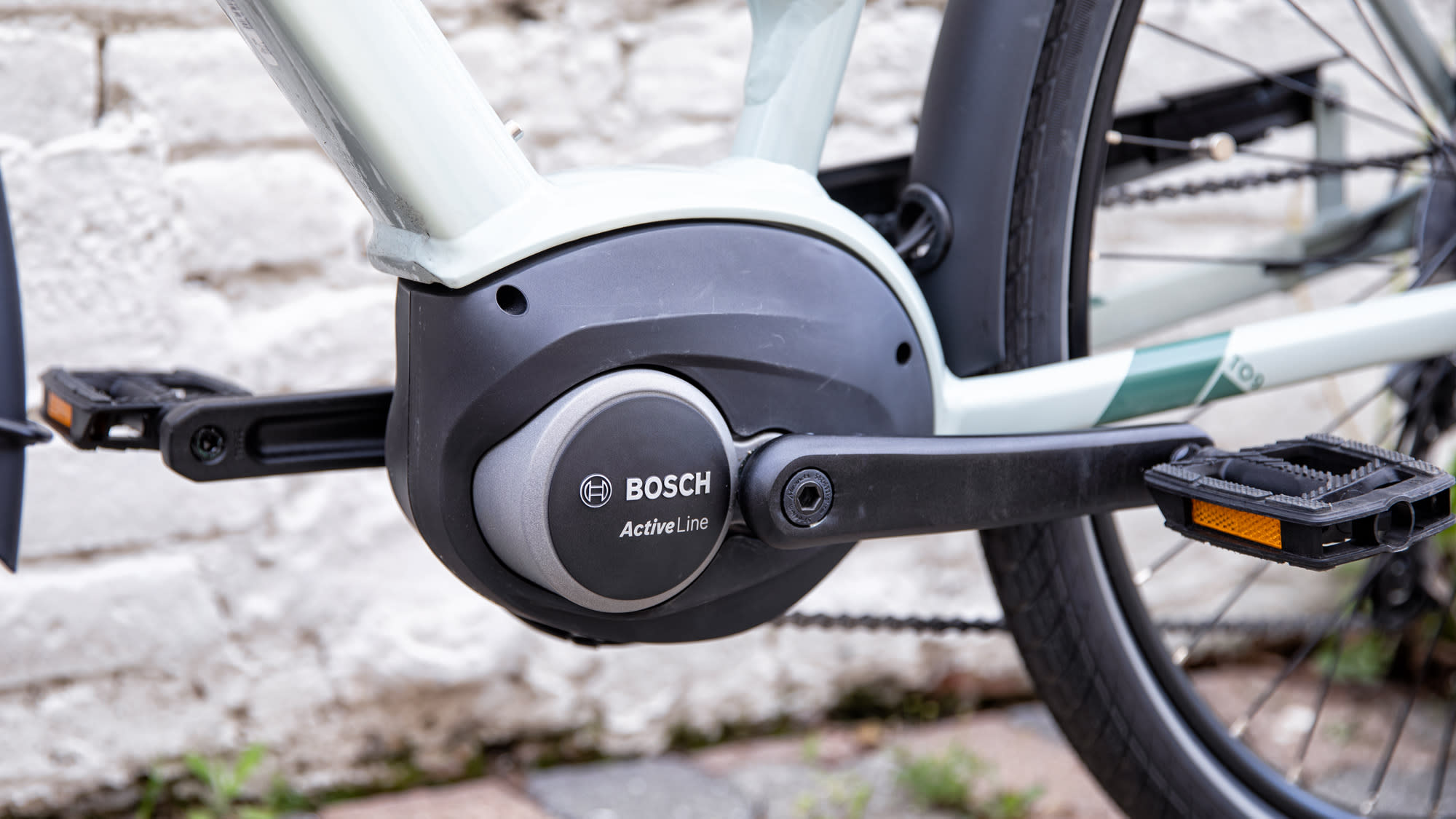 All Gazelle bikes come with the highest capacity batteries available
How far you can go? Well, it depends on your battery. That's why we spec our bikes with the highest capacity batteries available from Bosch. Select models are also dual battery compatible. All Gazelle Bosch equipped bikes include up to 500 Wh batteries providing a range of up to 100 miles.
Find Your Shop
Where can you find a Gazelle dealer?
Find Your Bike
Which bike is right for you?
Find Answers
Have a question about your bike?