Dual Battery Compatibility
Interested in going the extra mile(s) on your Gazelle electric bike? We offer dual battery setups on select ebike models that allow you to double your range, and your capacity for adventure. See which of our electric bikes are dual battery-compatible below.
Double Your Distance, Double Your Fun
A dual battery setup on a Gazelle ebike gives you double the range, and expands your riding possibilities, from demanding commutes to weekend treks. This option is available on select Gazelle Ultimate and Medeo family models, and both setups feature a Bosch PowerPack500 battery. Combined with the specced Bosch PowerTube 500 battery, you'll enjoy 1000 Wh of capacity, expanding your possibilities for fun, and function.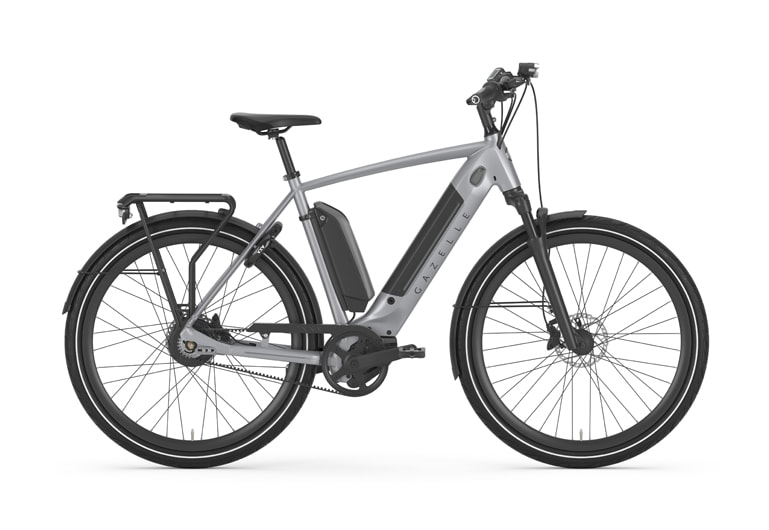 How Does It Work?
With our dual battery set up, the extra battery is mounted on the frame via a special bracket. The battery is integrated with the existing electrical system, allowing the motor to draw power from both batteries equally and show you the charge status of both batteries on the bikes' displays. Given the complexity of installation, only certified Gazelle dealers should complete a dual battery setup. The Bosch system guarantee is only valid if the mounting has been carried out by an authorized Gazelle dealer.
How Much Does It Cost?
Interested in getting a dual battery setup? Gazelle Dual Battery Kits can be ordered through your local Gazelle retailer. The MSRP is $199.00 (bracket only).
Note: Kits may only be purchased through an authorized Gazelle dealer. Gazelle does not sell kits, batteries, or other parts directly to consumers.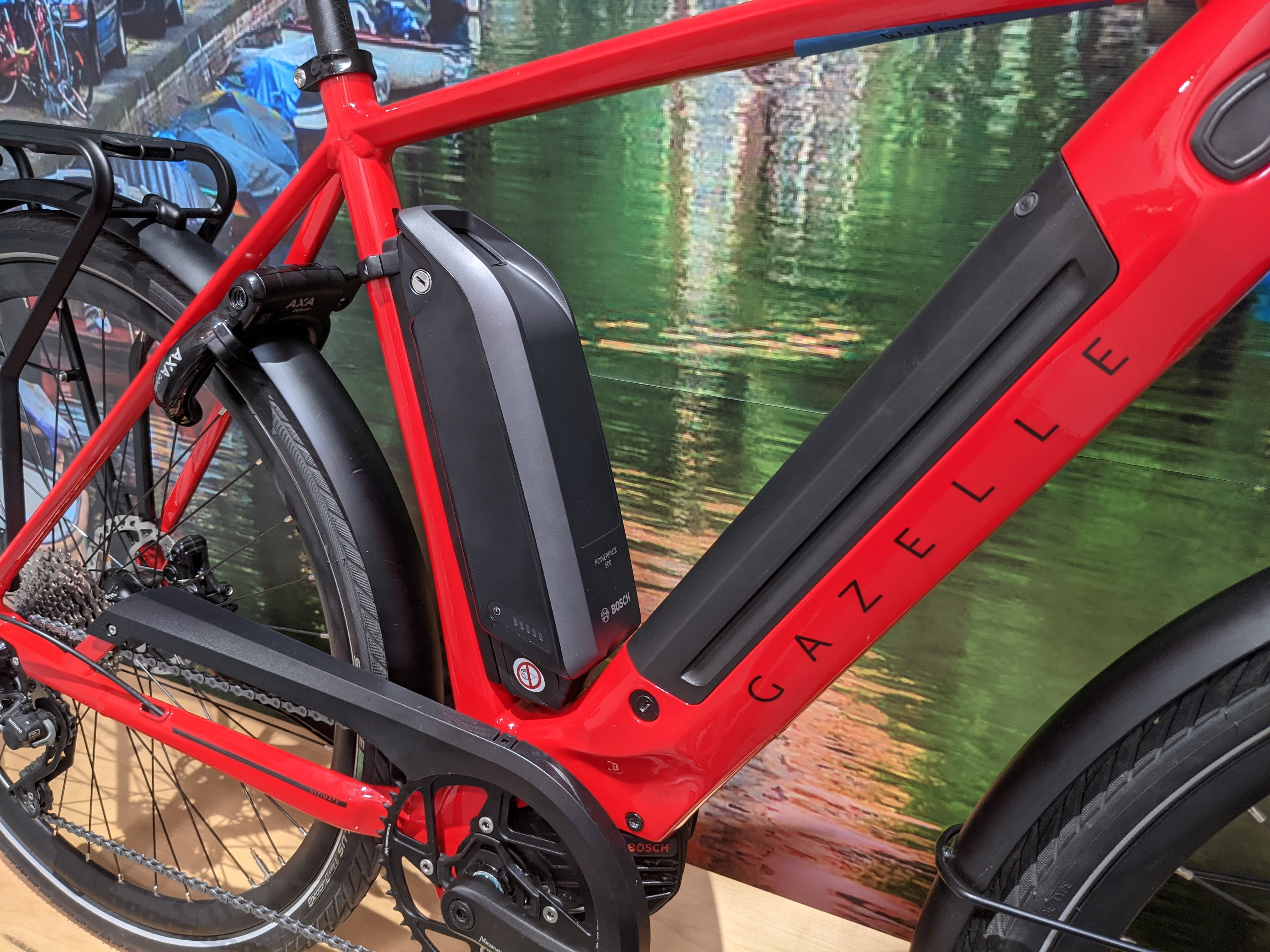 Which Models Are Eligible?
Select Gazelle Ultimate and Medeo ebike models are eligible for the dual battery setup. The second battery is mounted in a special bracket that is fitted on the bike frame. Unfortunately, due to the size of the battery and bracket, some frames are too small to accommodate a dual battery set up, specifically all 46 cm Ultimate models. Please see the adjacent table for all eligible models by frame style and size.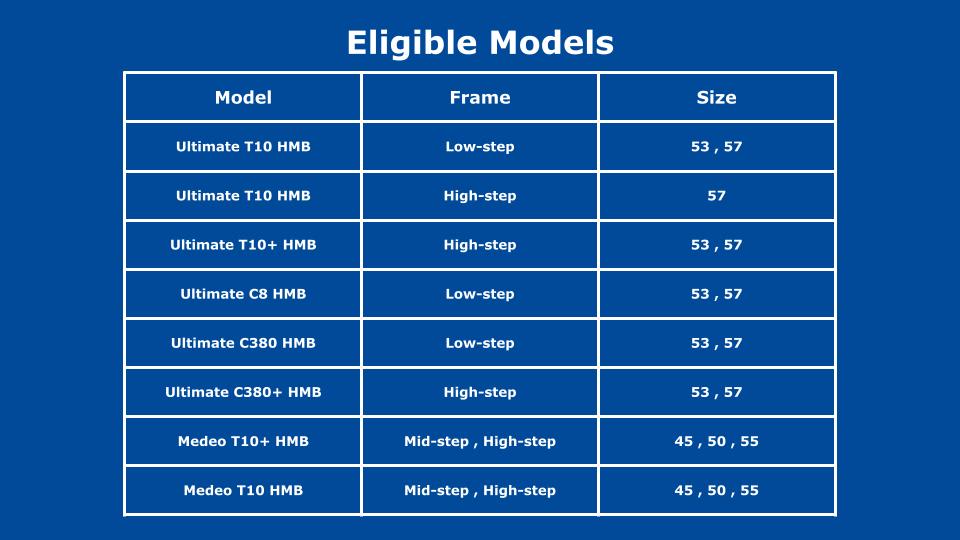 Looking for additional information? Download our factsheets.
Ultimate Factsheet
Medeo Factsheet