Save Time & Money
E-bikes allow you to cover longer distances and navigate through traffic more smoothly than traditional bikes. Ebikes are generally faster compared to walking, public transportation, and sometimes driving depending on car traffic in your city. In addition, they require minimal maintenance, and the cost of electricity to charge the battery is significantly lower than the cost of filling your gas tank.  Looking for a speedy, cost-effective solution? Meet your match: the Gazelle Ultimate T10.
Wellness on Two Wheels
Prepare for a commute that's a workout and a breath of fresh air! eBikes aren't just vehicles; they're your ticket to improved cardio health, increased stamina, and effortless weight management. It's also a low-impact form of exercise, which is easier on joints, making it excellent for those of all ages, or those with sensitive joints. Pedal your way towards better health without the joint strain. And the best part? Cycling is a daily dose of stress relief and mental wellness. Experience mindfulness and joy amidst the great outdoors.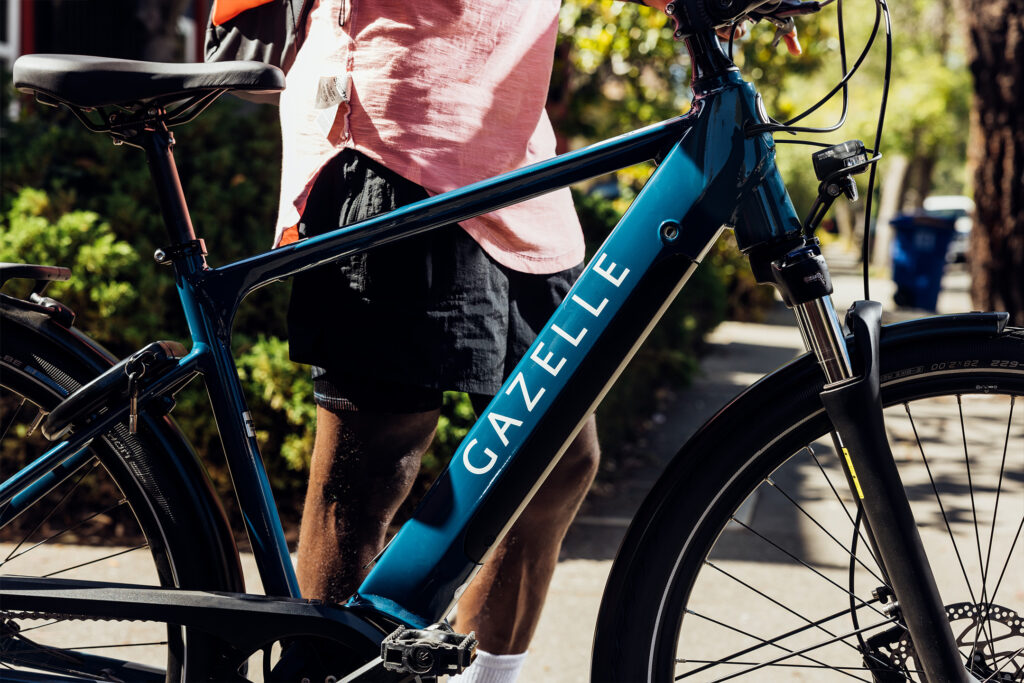 Eco-Friendly Adventures
E-bikes produce zero emissions, making them an eco-friendly alternative to traditional gas-powered vehicles. They contribute to reducing air pollution and greenhouse gas emissions. In addition, eBikes take up less space on the road and in parking areas compared to cars, which helps reduce traffic congestion. Say goodbye to traffic jams and hello to quicker, smarter commutes.
Less Exertion = Sweat-Free (or maybe just sweat-less)
eBikes have the added benefits of making it easier for you to maintain a consistent speed without too much physical exertion, help cover longer distances, and, if you choose a Class 3 eBike, travel at a high speed keeping up with traffic on busy roads. They also make it possible for you to wear your work clothes on the bike, without getting sweaty or dirty.
Safety First, Adventure Always!
Visibility and safety while commuting by bike are legitimate concerns, and fortunately there are a number of things you can do to improve both while riding. Visibility and safety are paramount. Deck yourself out in high-tech lights, vibrant clothing, and reflectors – your ticket to being seen during early mornings and late nights. Gazelle eBikes boast built-in front and rear lighting, ensuring you shine from every angle. And of course, safety begins with a helmet and following traffic rules.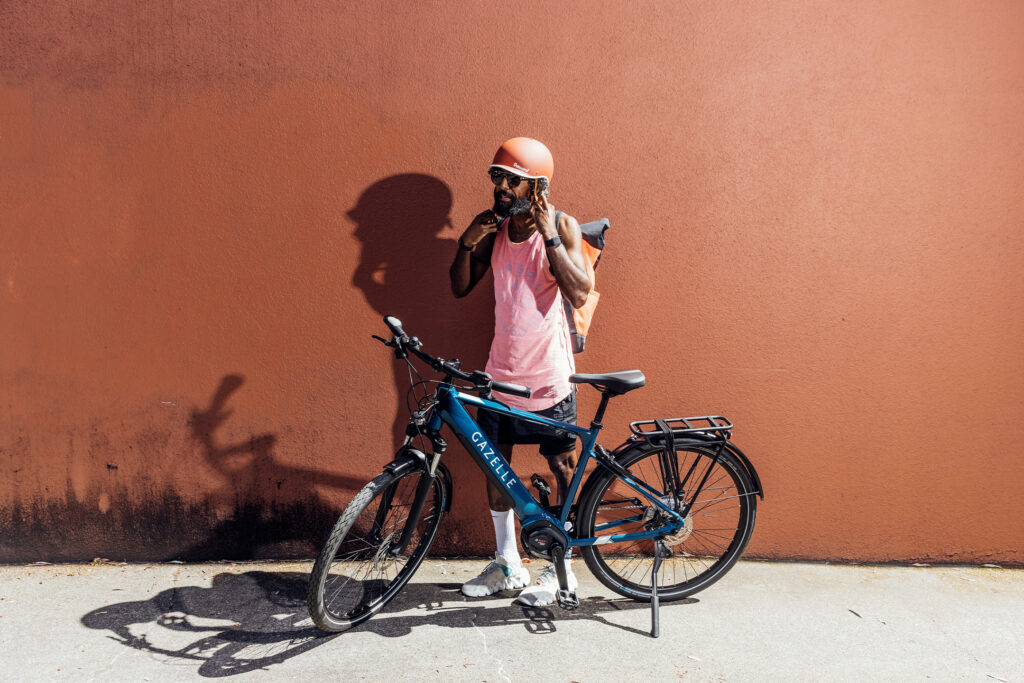 Locks & Anti-Theft Strategies
Secure your eBike with top-notch locks in high-traffic areas. Utilize secure bike parking facilities offered by workplaces for added safety. Plus, accessories are your best friends. Gazelle bikes come fully equipped, from integrated lighting to covered chain guards. Carry your office essentials with ease using the rear rack.
Accessorize, Accessorize, Accessorize!
Accessories make commuting by bike more practical and feasible. Gazelle bikes come standard with accessories like integrated front and rear lighting, a built-in lock, fenders and a covered chain guard or belt glider to keep clothes clean. They are also equipped with a rear rack that allows you to carry work-related cargo such as your computer, lunch, work clothes, and anything else you might need for a full day at the office. View all our accessories for all of your on-the-go storage needs here.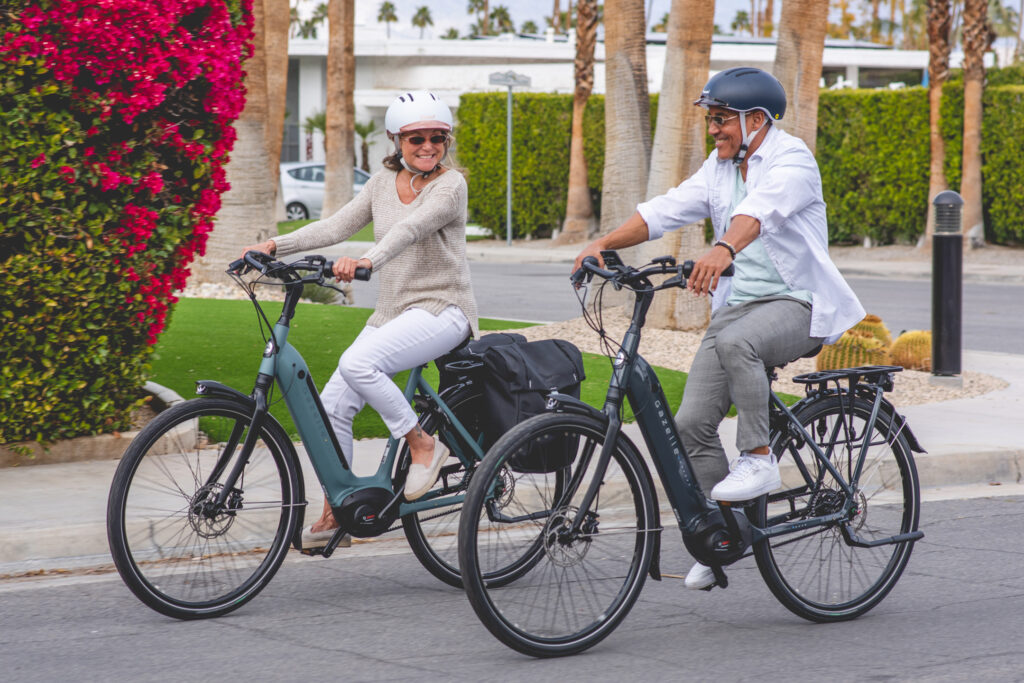 Ready for Your E-Bike Adventure? Say goodbye to mundane commutes and hello to fresh air, better health, and improved quality of life. Explore our Gazelle fleet and let the journey begin!