Announcing our three recipient organizations for our 2023 summer round of giving
We are thrilled to announce our three recipient organizations for our 2023 summer round of giving: The Bike Church, Equity Transit, and Ecology Action. Using funds generated by Experience Center demo and rental appointments, we are proud to reinvest in local entities dedicated to making biking and access to biking better across Santa Cruz County.
The Bike Church has been serving Santa Cruz since 1998 as a community bike shop offering education, service, support, and empowerment for riders of all ages, backgrounds, and abilities. They offer free bikes for children, free use of tools, an affordable sliding scale for bike service and repairs, and teach riders how to repair their own bikes. The Bike Church is a critical community resource and one we are more than happy to support. Interested in donating or getting involved with the Bike Church? Learn more
Equity Transit is a South County-based nonprofit with a simple and clear mission: "We advocate for a robust and affordable public transportation system, a clean environment, affordable housing, safe walkable streets, and opportunity access for work, school, and everyday life." The southern part of Santa Cruz County is largely rural and has significant access challenges for mobility and transportation. There are few options available outside of car-based transportation; the public transportation network is extremely limited and safe pedestrian and bike routes are few and far between. By creating a community-based alliance aligned around a shared goal of safe, affordable and accessible transportation for all, Equity Transit aims to improve the quality of life for historically underserved residents and make it easier for everyone to get to from point A to point B.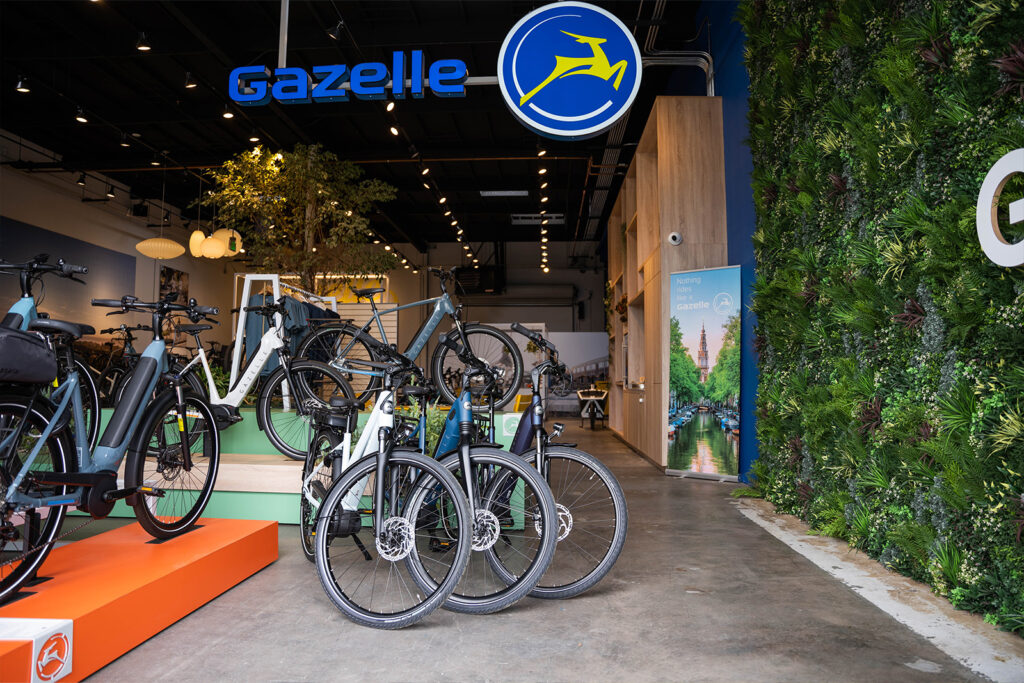 Ecology Action is a local nonprofit focused on mitigating and adapting to the impacts of climate change by organizing and administering a number of programs in key areas: climate resilience, active transportation, EVs, energy efficiency, water efficiency, and sustainable food retail. We already work closely with Ecology Action on their active transportation programs; they are our primary partner for organizing demo and community events in and around Santa Cruz. Now, we are excited to deepen our relationship with them by donating Gazelle bikes to their Employer Membership program, specifically their eBike Demo program. This unique program allows members to borrow an ebike for free for two weeks to see how it fits into their life and hopefully changes it for the better. Helping more people ride is central to both of our missions, and we love how this program helps people get access to bikes and hopefully find their perfect fit that keeps them choosing to go by bike more often.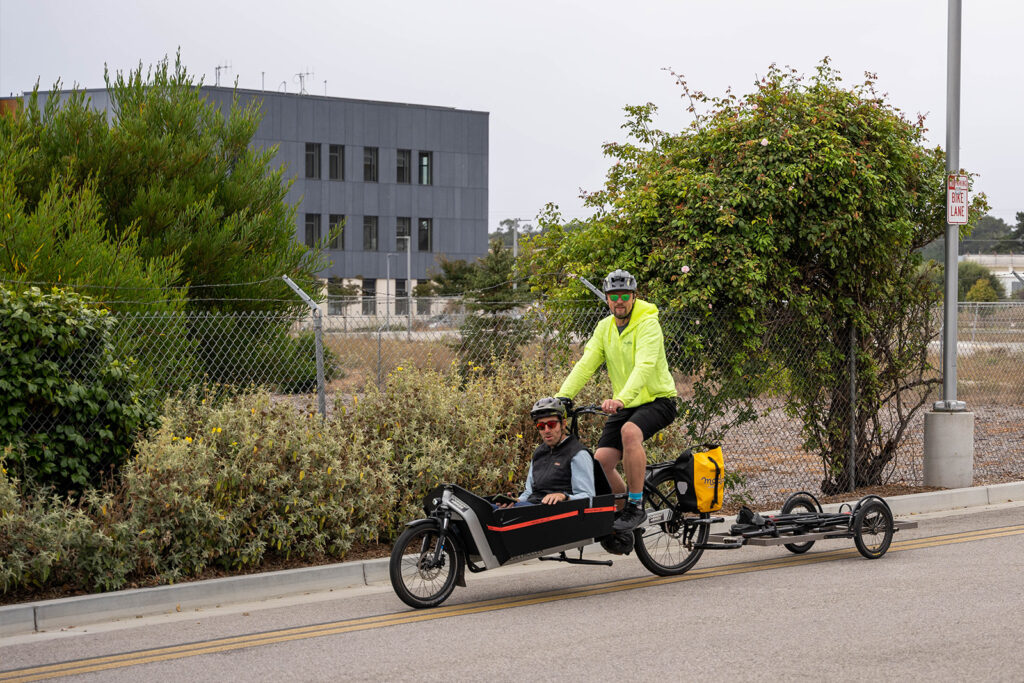 The Ecology Action Let's Modo crew came to pick up their new Gazelles from the Gazelle Experience Center in the most on-brand way possible, by bike! With their innovative rack set up powered by an e-cargo bike, they were able to transport two bikes back by trailer and the final bike was ridden back by the e-cargo bike passenger. That's what we call a dream team. We look forward to seeing the new Gazelles on the streets of Santa Cruz.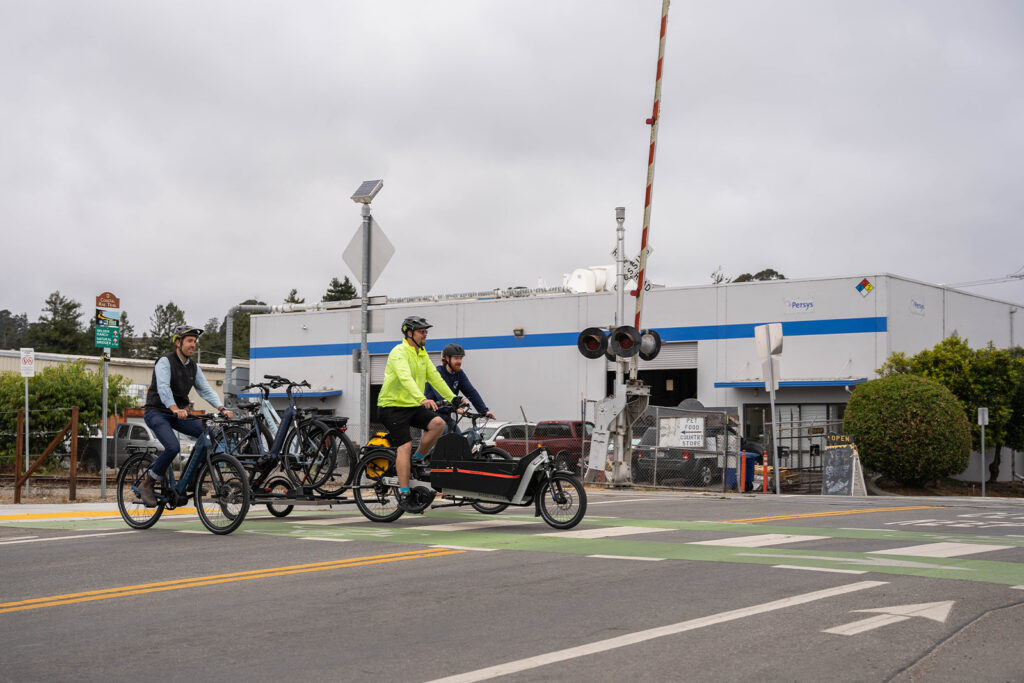 We will be looking for new projects and organizations in Santa Cruz to support soon! If you have something in mind, please submit your funding proposal to [email protected] with Subject Line: Gazelle Gives Back Proposal and include your organization or program name.