We're excited to share this very special rider story from Gary E. of Chesterfield, MO.
Hi Gary, tell us about your Gazelle? Which model do you have and how long have you had it?
I own the Gazelle Ultimate T10 HMB, which I've had for over a year now.
How has owning a Gazelle changed the way you live?
Gazelle Ultimate T10 ownership has energized my desire to cycle.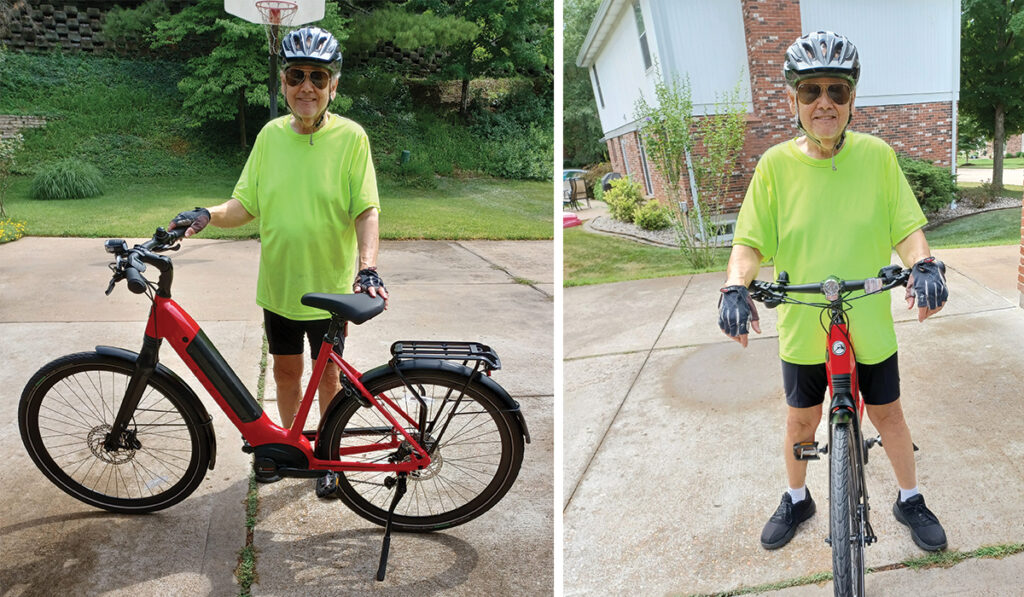 How long have you been riding and is this your first ebike? How do you use your Gazelle–for commuting, errands, fitness, fun–or all of the above?
I have cycled most of my life, but this is the first time on an ebike. I'm a 77 year old male in good health, and with my Gazelle ebike, I should remain in good health (and at the same time have loads of fun cycling). I cycle 15 miles on various trails about 3 times per week and walk a couple of miles on the off days. I ride primarily on an open (usually windy) plain. Half of the trip is usually directed into a headwind of 8-15 mph. With electric assist the Gazelle Ultimate T10 offers, I can regulate how much of a challenge I feel up to when cycling against the wind by adjusting the gear ratio as well as the assist setting.
What are your thoughts about the role of cycling and eBikes in a more sustainable future?
You can't beat an ebike for turning back time when the air was clean, healthy and clear. However, there is a safety gap for bikers the requires much more needed legislation and construction to provide a safer cycling environment, so contact your local, state and federal representative and push for safer cycling infrastructure.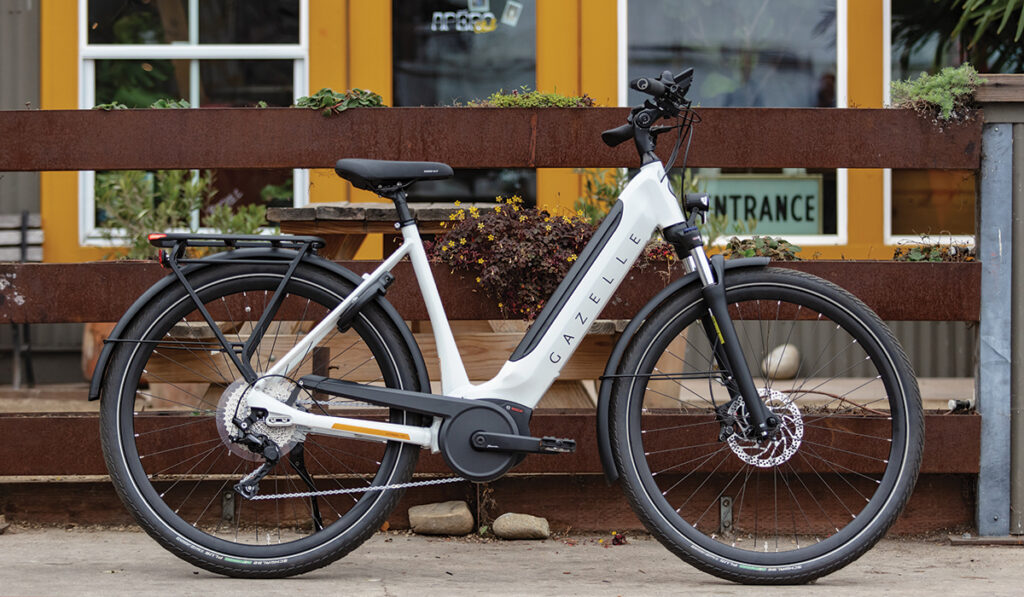 What has been your greatest or most memorable adventure with your Gazelle?
It would have to be my first ride on the Missouri Katy Trail, an abandoned railroad track line into a trail repurposed exclusively for walkers and cyclists, excluding all internal combustion modes vehicles. Riding on this tree-lined converted trail, flanked by the beautiful wide Missouri River soaking up the beautiful fall foliage has to rank highest in my touring portfolio so far.