We're excited to share this rider story from Chandra E. of Lewisville.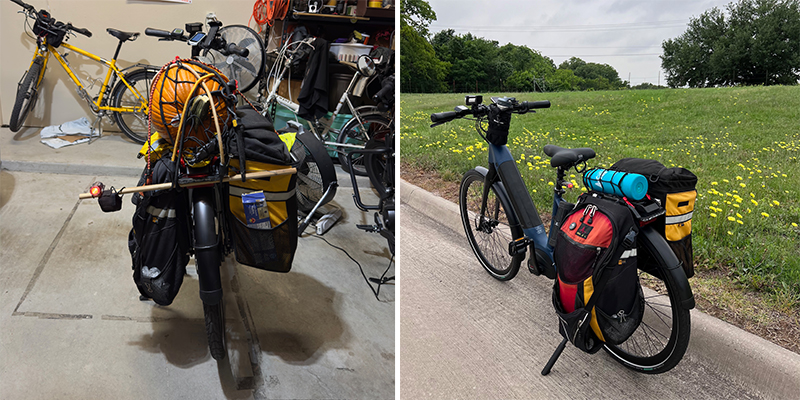 How has owning a Gazelle changed the way you live?
Before I got the Gazelle too, I was bicycle commuting to work. However, in September 2021, I changed jobs and the new office was 11 miles from home (one way) as opposed to the 6.5 mile commute before then. Furthermore, the new job location required riding a bit faster alongside heavy, fast-moving traffic. So, I decided to look for an electric bicycle which would make the ride less tenuous. When I test rode the Gazelle, I just fell in love with it. It was equipped with everything I could possibly want in a bicycle – fenders, racks, lighting system powered by a dynamo hub, internally geared hub (IGH), etc. I considered other electric bicycles initially, but the Gazelle was a sure winner in style, features. Furthermore, it was built in the Netherlands – a bicycle haven!
PS. This summer was way too hot (100+ Fahrenheit for more than a month), so I chose to drive my other gas-powered vehicles to commute during such torrid days.
How long have you been riding and is this your first ebike?
I have been riding since the ripe old age of 6 or so, so that makes 50 years of bicycling! I rode on most days since then till I moved to Canada for studies in 1991 September.
I didn't have enough money to buy a bicycle when I was a student in Canada, though I eventually bought a road bicycle (thin tires) from my apartment manager for CAN $20 in 1992, which I rode to school on warmer days (read -> no snow/ice on the side walk). In 1993, when I moved to the US of A, I bought a Schwinn bicycle (again for $20, go figure 🙂 ) which I rode for a year or so, then bought my first brand new Mountain Bicycle, which I rode until 2004, when someone stole it…then on I have owned at least 6 non-electric bicycles and used them all a lot.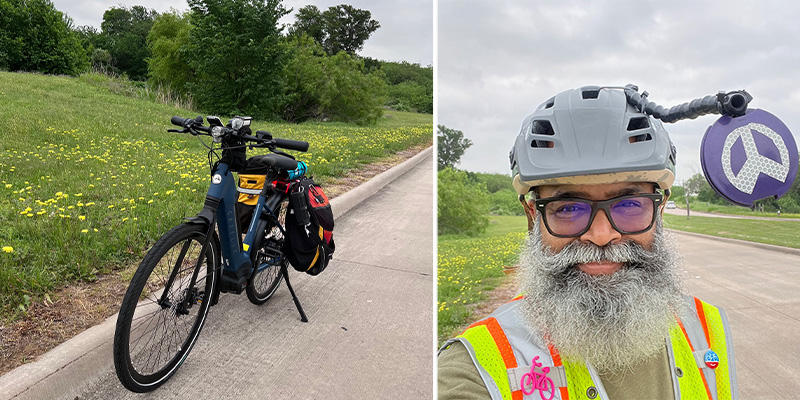 How do you use your Gazelle–for commuting, errands, fitness, fun–or all of the above?
Tell us how you enjoy the ride.
I ride the Gazelle to work on sub 90 degree days. I ride the G for fun, some fitness and running errands, going grocery shopping, doctor visits, etc. I enjoy the fact that I get to where I need to go in style and not drenched in sweat 🙂 People ask me what kinda bicycle G is everywhere I go.
What are your thoughts about the role of cycling and ebikes in a more sustainable future?
I love the fact that bicycles pollute less when in operation, take up less space in parking and are a healthy way to get around. You may not be able to buy that 1000″ TV and bring it home on your bicycle, but for most errands and normal commuting distances, bicycles are perfect! If we include the quotient of happiness in our view of sustainability, then I would add that bicycles make happiness, health and the environment sustainable by keeping unwanted unhappiness, diseases, and pollution, at bay!
What has been your greatest or most memorable adventure with your Gazelle?
When I rode to work the first time, I rode in work clothes and arrived at work spotless – no sweat, literally and figuratively!
Want to share your Gazelle Rider Story with us?
Click here to answer our questionnaire for a chance to be featured on the blog!