Congratulations on your new Gazelle! Now that you've got your wheels in motion, it's time to prioritize its safety and security. In this guide, we'll explore essential steps to protect your investment, from integrated locks to reliable eBike insurance options in the US. Let's dive in and ensure you ride with confidence.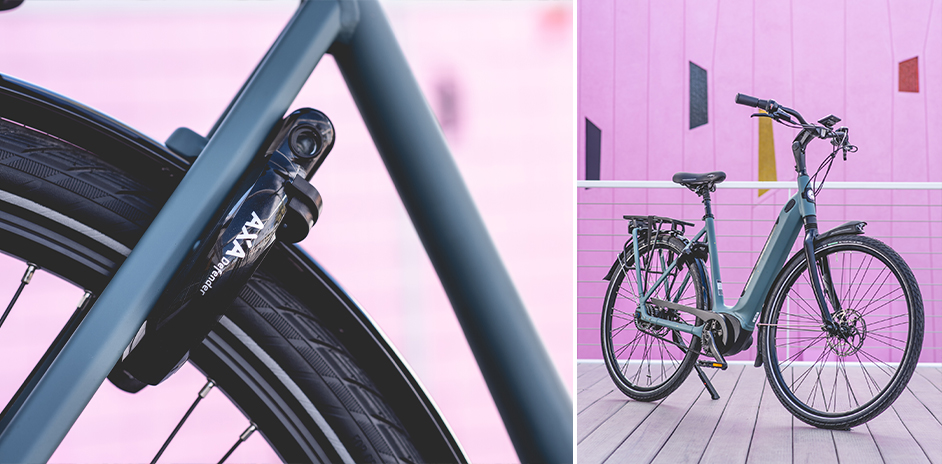 Securing Your Gazelle:
Every Gazelle eBike comes equipped with an integrated cafe-lock, adding an extra layer of security when locking up your bike. For enhanced protection, consider investing in the UL AXA chain lock to fortify your bike's safety measures.
The Importance of eBike Insurance:
eBike insurance offers more than just protection against accidents or theft; it provides peace of mind as you ride. Let's explore five reputable eBike insurance companies in the US, delving into their standout features, coverage options, and customer feedback.
Velosurance
Velosurance stands out for its tailored coverage, specifically designed to meet the unique needs of eBike owners. Key features include:
Comprehensive Coverage: From theft and vandalism to collisions, Velosurance provides a wide-ranging safety net.
Worldwide Protection: Whether it's a local ride or an international biking expedition, Velosurance offers coverage wherever your journey takes you.
Depreciation-Free Replacement: In the unfortunate event of a total loss, Velosurance ensures you receive the replacement value without any depreciation deductions.
Flexible Deductibles: Craft a policy that aligns with your preferences by choosing from a range of deductible options.
Markel Insurance
Markel Insurance, a seasoned expert in vehicle coverage, extends its expertise to e-bikes. Here's what sets them apart:
Multi-Vehicle Discounts: If you have multiple vehicles to insure, Markel offers enticing discounts to help you save.
Liability Protection: Accidents happen, and Markel's liability coverage ensures you're protected in case of any mishaps with fellow road users.
Temporary Trade-In: When your e-bike requires maintenance, Markel's rental reimbursement ensures you stay mobile.
Medical Payments Coverage: In the event of injuries, Markel eases the financial burden by covering medical expenses.
Pedal Power Insurance
Dedicated exclusively to eBikes, Pedal Power Insurance offers specialized coverage and standout features:
Roadside Assistance: Count on Pedal Power's reliable roadside assistance program to handle unexpected breakdowns or flat tires.
Liability Coverage: Protect yourself against uninsured or underinsured motorists, providing peace of mind on the road.
Zero Deductibles for Theft: In the unfortunate event of theft, Pedal Power waives deductibles, ensuring you're not left out of pocket.
Allstate
A household name in insurance, Allstate also offers eBike coverage. Consider these advantages when choosing Allstate:
Bundle and Save: If you're already an Allstate customer, bundling your eBike insurance could lead to significant savings.
Customized Coverage: Tailor your policy to suit your specific needs and budget with Allstate's flexible options.
Claims Satisfaction Guarantee: Allstate stands by their promise of a hassle-free claims experience, providing you with peace of mind.
Oyster
A newer entrant in the eBike insurance arena, Oyster, a UK-based provider, specializes in Bicycle Insurance. Consider these benefits:
Specialized Policies: Oyster offers tailored policies designed to meet the specific needs of cyclists.
Comprehensive Coverage: Choose from a range of coverage options, including theft, accidental damage, personal accident, and public liability.
Personal Accident Coverage: In the unfortunate event of an accident, this coverage assists with medical expenses and associated costs.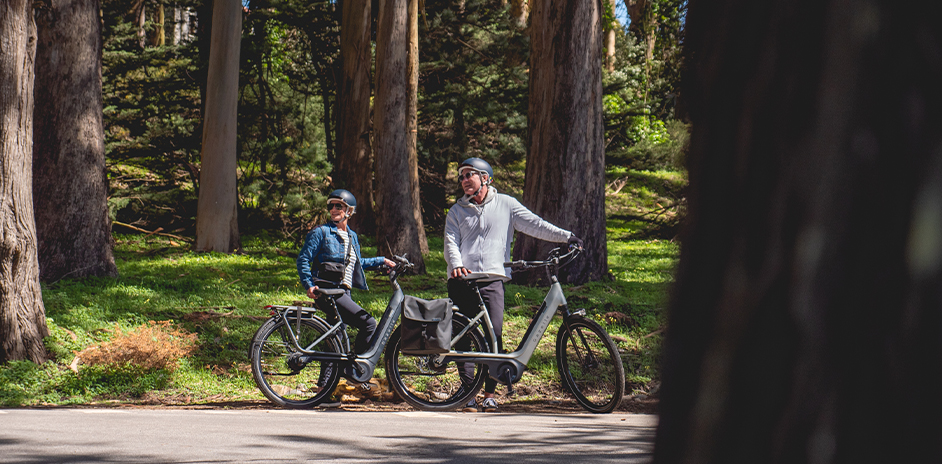 Selecting the perfect eBike insurance company is akin to finding the right bike – it's about what suits you best. Each of these companies offers distinct strengths, whether it's specialized coverage, discounts, or additional perks. Remember to engage with them, request quotes, and carefully review policy details before making your decision. With the right eBike insurance, you'll confidently hit the streets on your Gazelle, knowing you're covered for whatever comes your way.

Enjoy the ride!