After Riding the Gazelle EasyFlow for a Month
I feel like I've been on vacation riding a bicycle at a resort for a month! I've ridden it all over the city – shopping and carrying groceries, across town to play Pickleball, over the river to Vancouver Washington for a trail ride (where I ran out of power), back and forth to work, on a few long-organized rides with friends, and I even rode the Gazelle in the granddaddy of Keep Portland Weird cycling events – The World Naked Bike Ride!
While I had the Gazelle, I was much less likely to get into the car for short trips because biking is so much more enjoyable in general, and the electric bike made every trip easy.
The Gazelle EasyFlow with the Shimano STEPS motor is easy to ride and powerful enough to go up any hill in Portland. The bike is very maneuverable, making it an excellent choice for city riding. The battery is long lasting, and I only needed to charge it every few days.
Like all electric bikes, it's heavier if you have to do all the work yourself. I was reminded of this rookie mistake when I set out for a long ride when I had less than 10% battery power. I had to work extra hard to ride up a long hill at the end, but I made it! I am also fitter, because even though I use power assist most of the time, I ride much more frequently.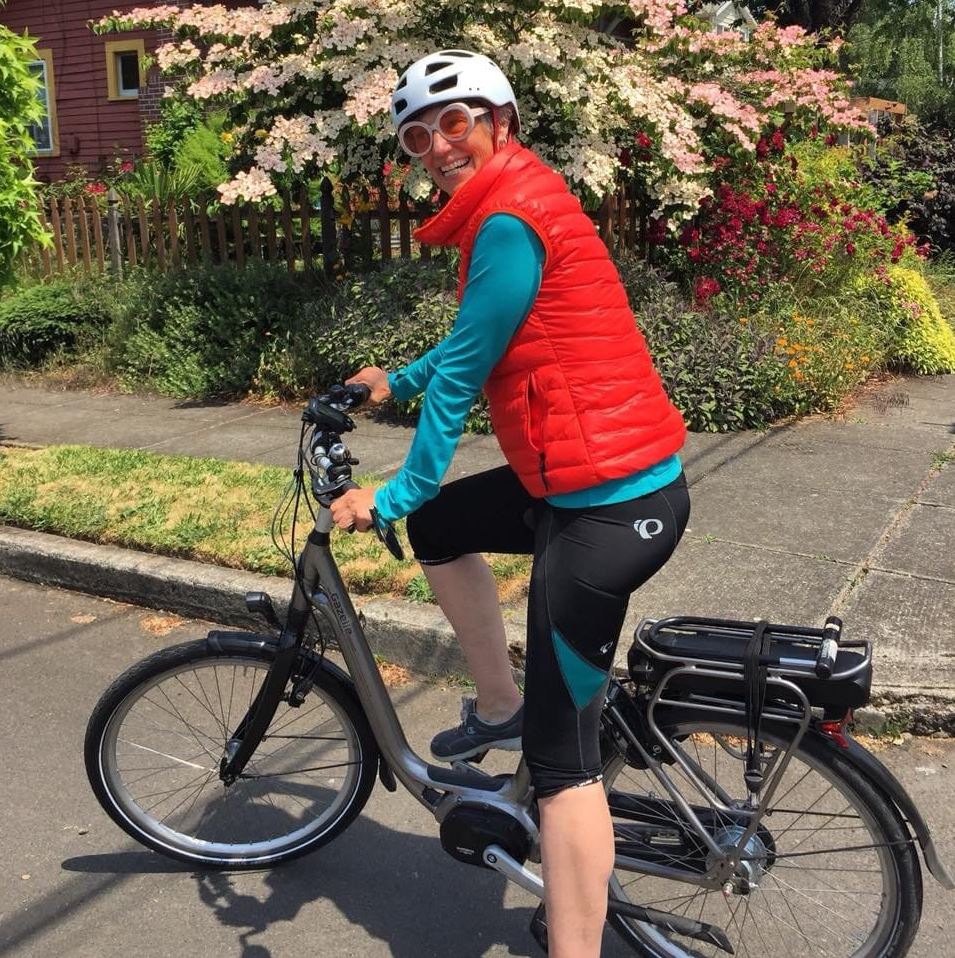 The EasyFlow is a smooth and elegant way to get around any city. I fell in love with it.
Riding the Gazelle EasyFlow with the Shimano STEPS system reminded me of the simple pleasures of bicycling – riding along at my own pace through my neighborhood, checking out the new pizza place on the corner, rolling through Woodlawn Park and spray fountain on hot afternoons, sniffing the air for the smell of Nabisco factory baking Nilla Wafers in the morning and Classic Foods making fresh pasta in the afternoon.
On a bicycle you can get where you need to go but you can also stop and chat with a friend or neighbor. On an electric bike you don't need to worry about getting where you need to go – so that makes chatting with neighbors even more possible.
I could go on and on about how much I love Gazelle electric bikes. I have ridden several of them and like them for simple ease of use and smooth riding. The EasyFlow model with the Shimano STEPS system is the easiest of all to ride, and to get on and off.