Santa Cruz eBike Riding Guide
Santa Cruz boasts some of the most beautiful ebike riding in the US. Our ride guide will have you ready to explore scenic vistas, confidently tackle climbs, and discover delightful and delicious diversions along the way. Rent an ebike or download the Ridespot Guide to get turn-by-turn directions on classic routes. Ready to experience the joy of riding a Gazelle?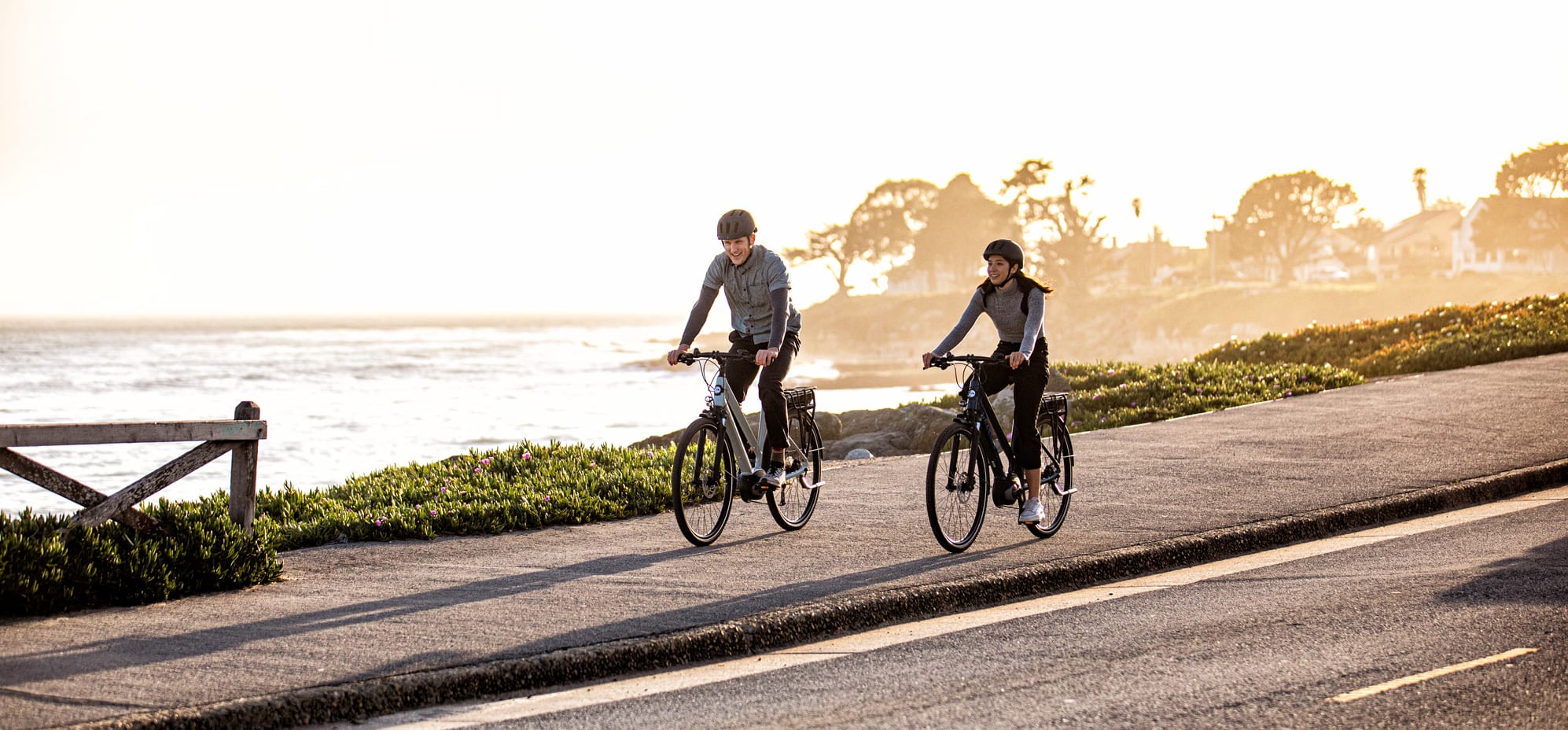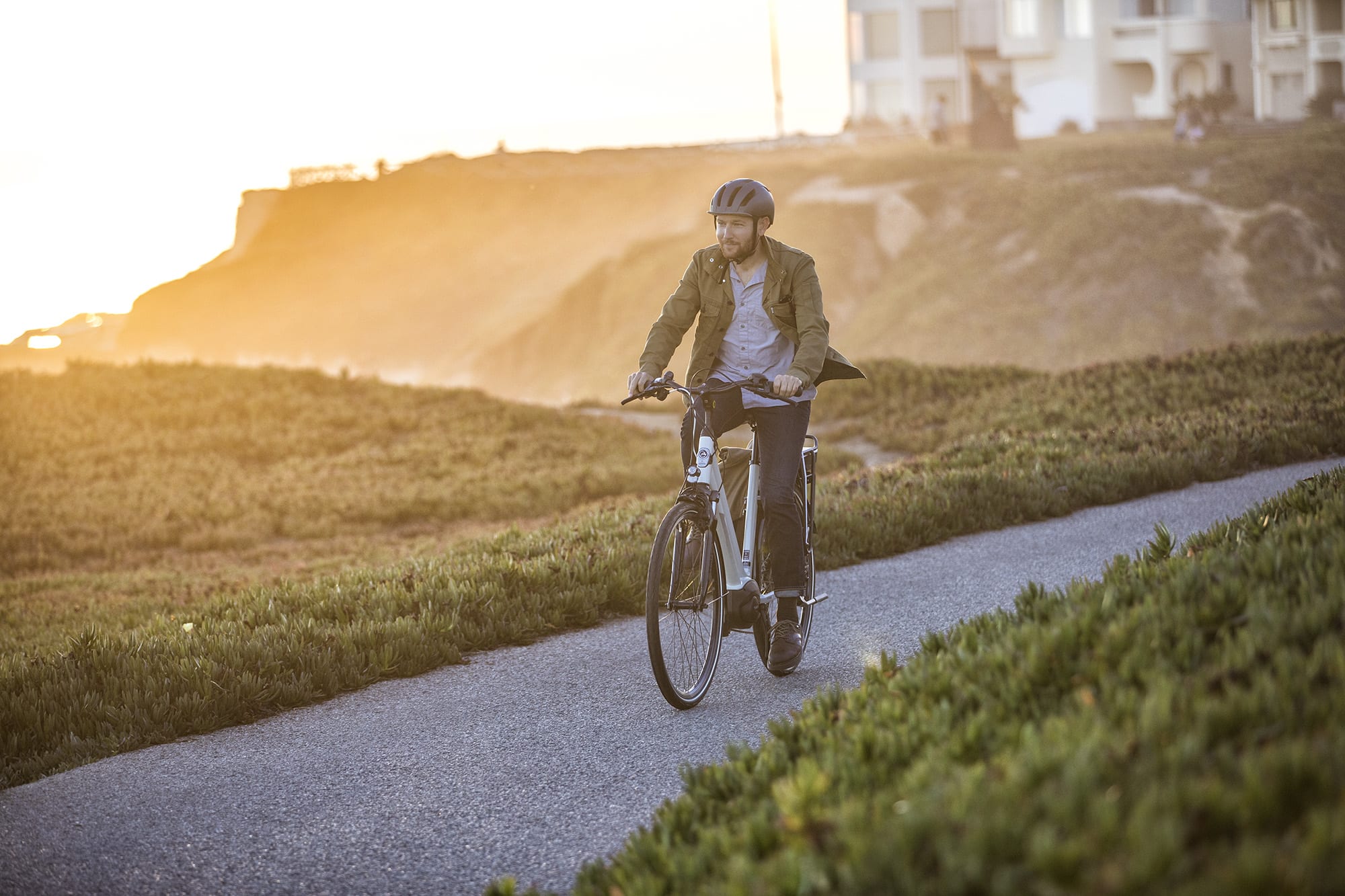 West Cliff Cruise
A short, scenic spin featuring expansive views of Monterey Bay, classic surf breaks, and unique natural features.
Stats: 6.7 mi / 164 ft of elevation gain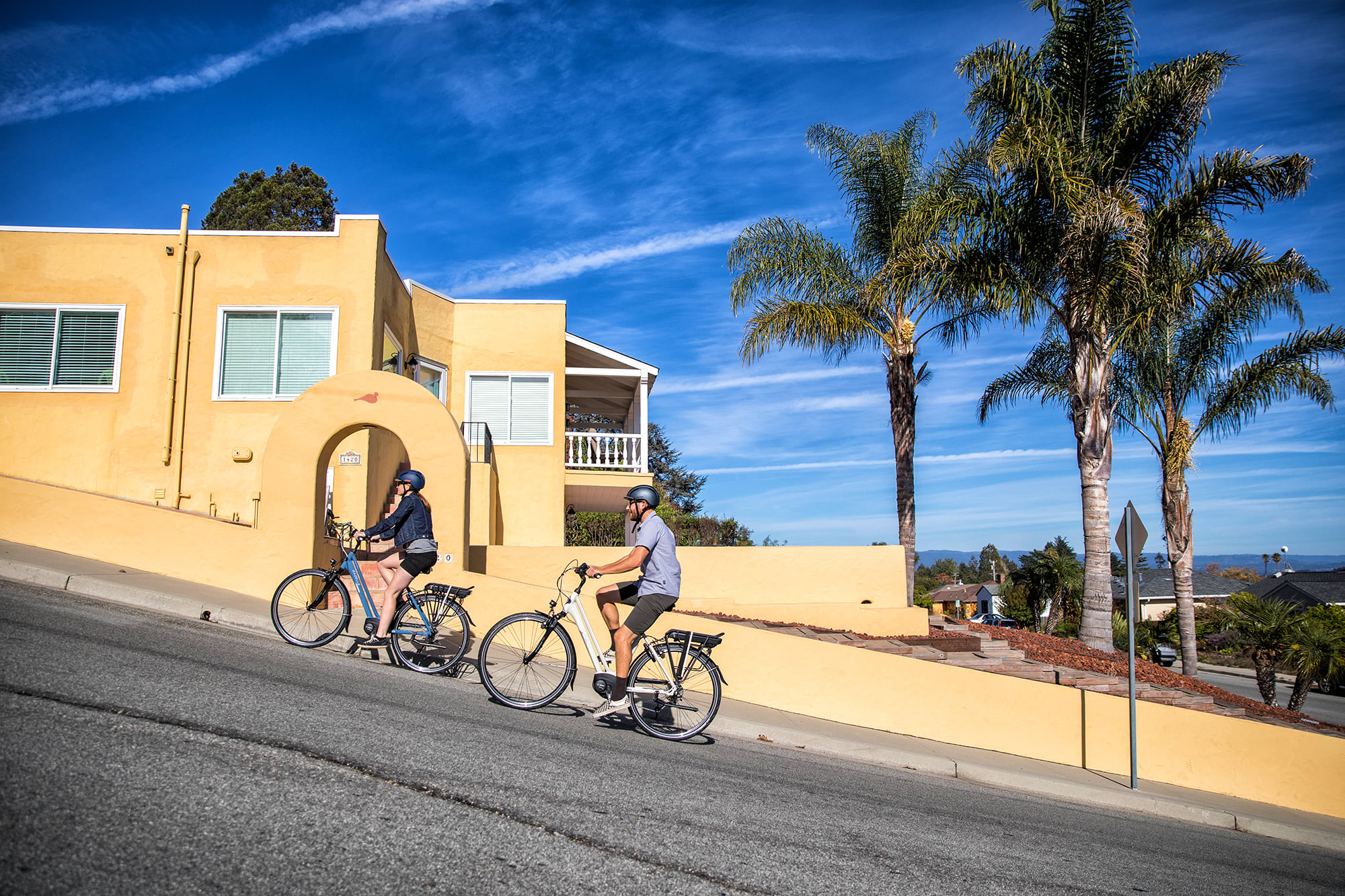 Hill Climb Challenge
A dynamic, incline-oriented route with one long moderate climb and a big ascent up the steepest hill in town.
Stats: 5.8 mi / 466 ft of elevation gain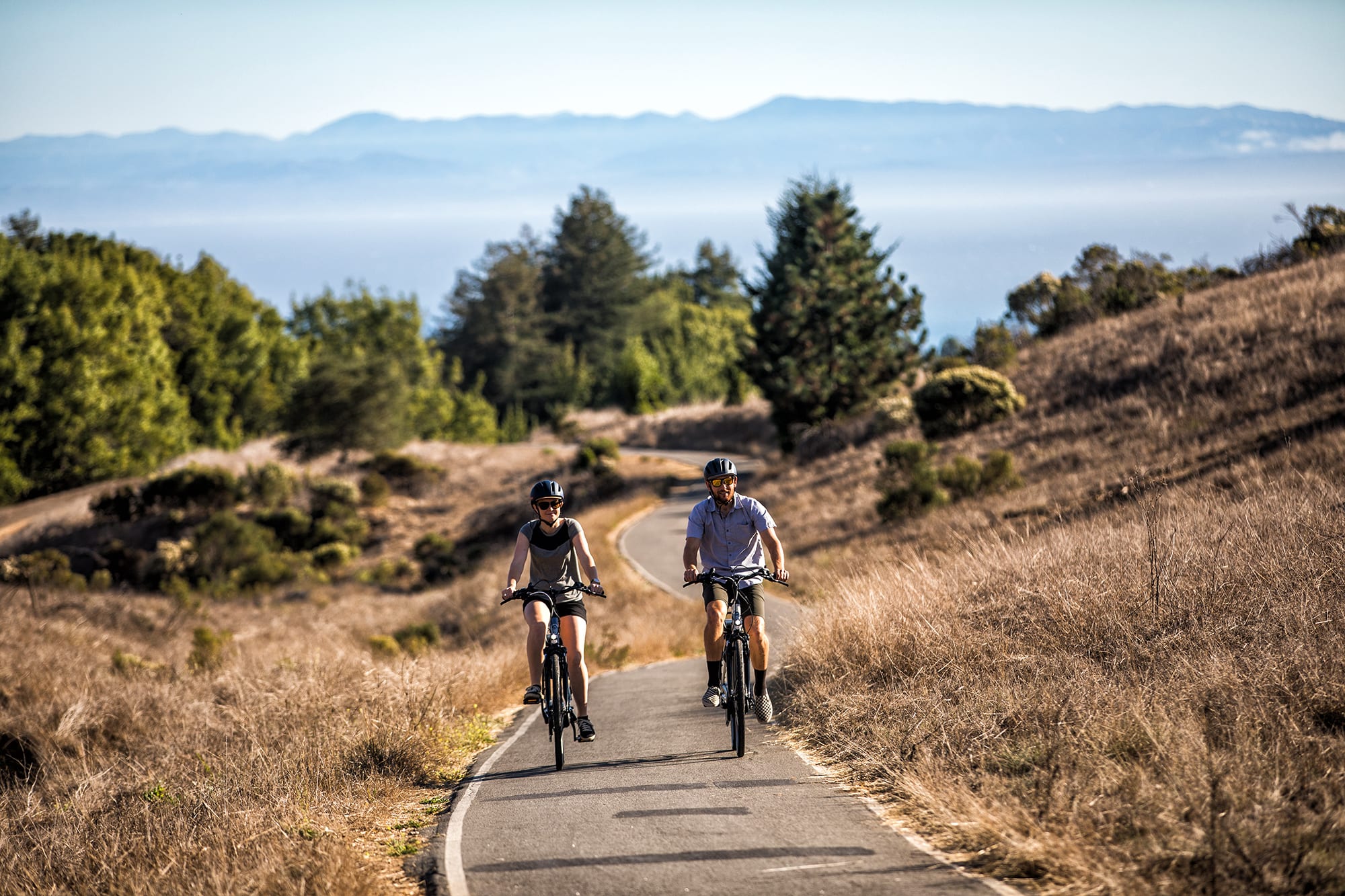 Campus Loop
A dynamic route showcasing stunning vistas, heady hills, fast descents, and everything a Gazelle has to offer.
Stats: 8.7 mi / 784 ft of elevation gain
Coastal Cruise
A lengthy but leisurely tour of the greater Santa Cruz area, with piers, roller coasters, and cows, oh my!
Stats: 18.0 mi / 449 ft of elevation gain
Routes Made Easy
We've partnered with RideSpot, a platform that allows you to discover great places to ride, to create custom Santa Cruz routes to help you make the most of your Gazelle demo experience and put your bike to the test. From casual coastal cruising perfect for people seeking a relaxed riding style to challenging, hilly terrain ideal for pushing you and your ebike to the sportive limit, our signature routes are designed to showcase the stunning sights of Santa Cruz as well as the joy of riding a Gazelle.
Discover Our Top Local Routes
Scenic Stops
Scenic Stops
Santa Cruz has an abundance of breathtaking views and compelling curiosities. Here are a few of our favorite places to take an ebike break and drink in the sights.
Natural Bridges State Park: migrating monarchs, stone arches, and tempting tidepools

Surfer Statue: overlooking the famed Steamer Lane surf break and often amusingly decorated

Municipal Wharf: fresh seafood restaurants, sunset views, and chorus of barking sea lions

Walnut Street: cute shops and cafes, and an iconic stretch of historic Victorian homes

Top of the UCSC bike path: an absolutely stunning panoramic vista of Monterey bay

Seymour Center: interactive museum and aquarium with a whale skeleton, cliff-side path, and native plant garden
Delicious Detours
Delicious Detours
If you work up an appetite during your demo ride, have no fear, Santa Cruz is a culinary mecca. There are far too many tasty spots to list them all, but here are a few recommendations along our ride routes:
Sweet Dreams
Sweet Dreams
We're proud to partner with the Dream Inn in Santa Cruz to offer an exclusive "Let's Cruz" package featuring Gazelle ebike rentals from our Experience Center. If you're visiting from out of town, the Dream Inn is the perfect place to start your trip with its stunning oceanside location and views of Monterey Bay.
Learn more about the "Let's Cruz" package here.
Stay Connected
Sign up for our newsletter to get the latest on new bikes, tips and tricks for maintaining your Gazelle, special events, and more!
By submitting this form, you consent to sending the above information to Gazelle USA LLC, which will be stored in the United States. This information may be used for marketing purposes by Gazelle USA LLC, its subsidiaries, and your local dealers. Gazelle does not sell, trade, or rent your personal data to third parties. You may opt-out at any time by clicking on the "unsubscribe" link that appears at the bottom of each of our emails. For a detailed explanation of Gazelle's collection and use of personal data please see the Privacy Policy & Terms of Use.