E-Bike Battery Charging: Here's How to Do It!
All Gazelle e-bikes are equipped with lithium-ion batteries. This type of battery not only impresses with its high energy density, but also with its low weight, high safety, and long range. Thanks to the clever battery management system (BMS), the battery is protected against overheating, overloading, and deep discharge. However, to ensure that you enjoy your e-bike battery for a long time, you should also maintain and charge it properly. We will show you how!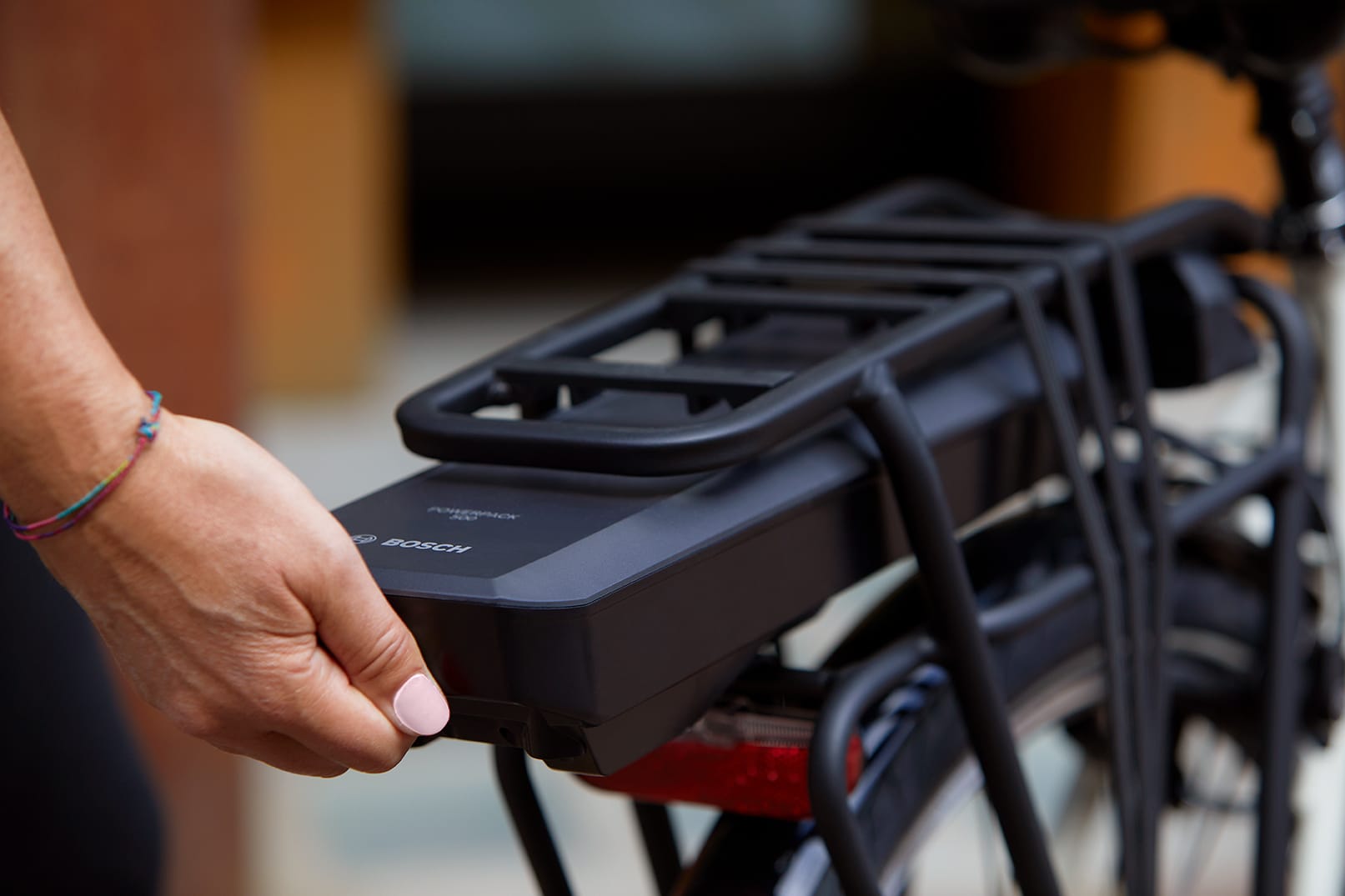 How do you charge an e-bike battery?
Since the batteries are the heart of every e-bike, it is important to take good care of them and charge them properly so that they serve you faithfully for a long time.
Make sure to charge your e-bike battery only with the appropriate charger. Each charger is precisely matched to the battery and the battery management system, so that overloading during charging is avoided. If you use a charging cable from another manufacturer, you can damage your battery. Therefore, make sure to use only the original power supply from the manufacturer for charging, so that you do not lose any warranty or guarantee claims on your battery.
Also, avoid completely discharging the battery. However, short charging cycles or interruptions during charging do not harm the battery. Ideally, your battery should always be charged between 30% and 70%, so that no deep discharge occurs due to complete discharge.
It is best to charge your battery at room temperature, i.e. between 15°C and 20°C, and protect it from direct sunlight, heat, and extreme cold. Proper storage of your e-bike is therefore very important.
Can I also charge my e-bike battery with a power bank?
The idea of being able to charge your e-bike on the go during a long day tour sounds tempting. But what about in reality? In fact, you should not charge your e-bike with a regular power bank. There are now power banks for e-bikes, called range extenders. They can extend the range of batteries no matter where you are, but range extenders are not yet available for all e-bike models.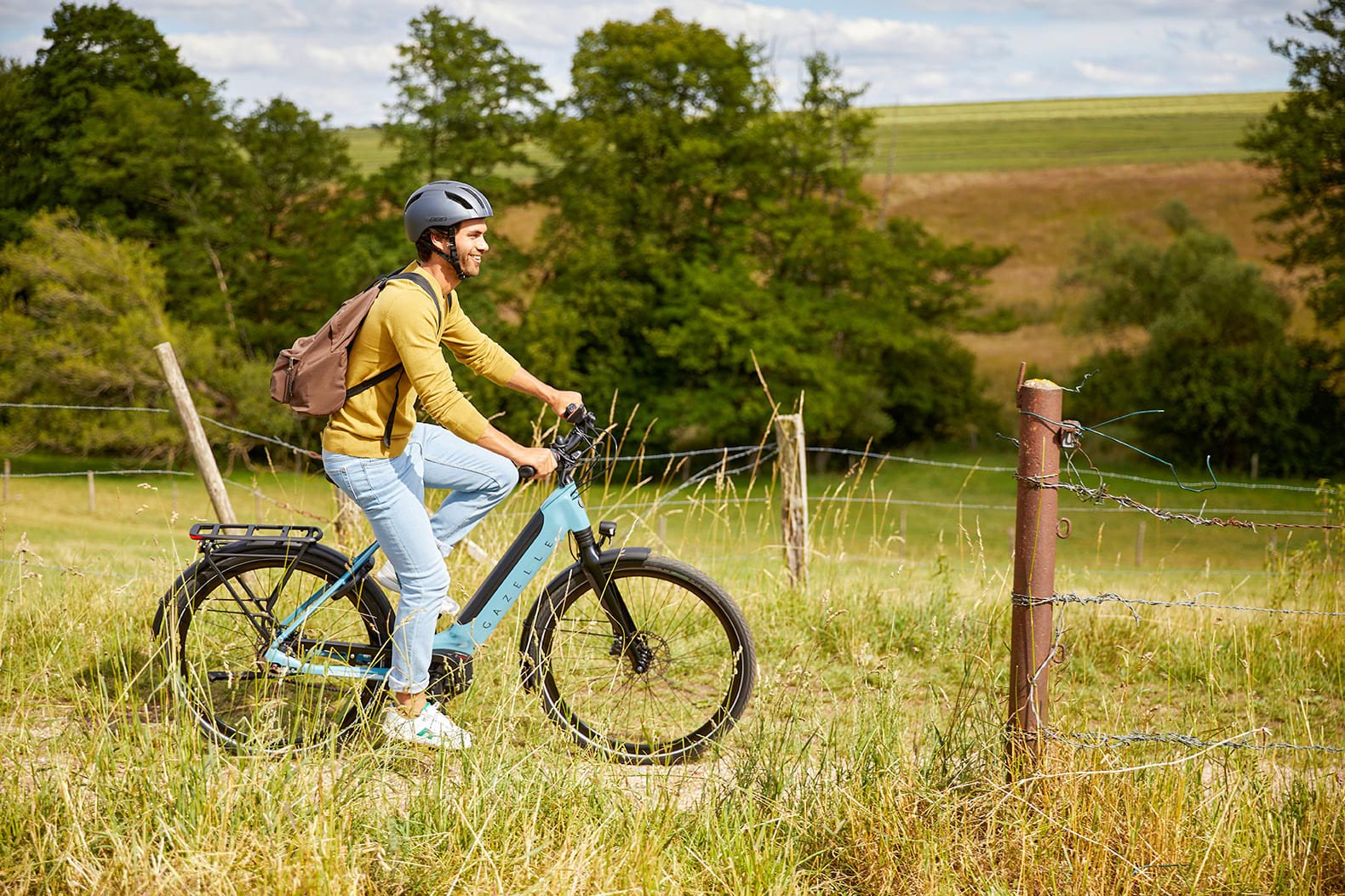 How long does it take to charge the battery?
This depends primarily on its capacity, manufacturer, model, and charger, and can therefore vary greatly. Everything from two to eleven hours is possible. As a rough guideline, you can assume that fully charging a large battery takes about six to eight hours.
The charger also has a major impact on the charging speed. Some manufacturers, such as Bosch, offer special fast chargers. These can fully charge small batteries, such as the PowerPack 300, in just three hours. Batteries with a larger capacity, such as the Bosch PowerPack 500, take about 4.5 hours to fully charge.
To provide a better overview, we have summarized the different e-bike ranges including battery tables with all the important information for you.
Should you charge the battery up to 100%?
The short answer: no. The ideal state of charge of an e-bike battery is not at 100%. This is because a complete charge puts the electrodes under very heavy stress.
Therefore, many manufacturers recommend keeping the battery between a charge level of 30% and 70%, which means that you do not have to recharge the battery immediately after shorter trips. If you are planning a longer bike tour, we recommend that you fully charge your battery so that you have enough pedal assistance for your tour. With some batteries, the charge level is indicated by an LED display, so you can always keep an eye on your battery capacity.
What happens if you charge a battery for too long?
If you have a high-quality battery and charging cable, you don't have to worry about what happens if you overcharge your battery. Quality batteries are generally protected from overheating. Modern batteries are equipped with a battery management system that electronically monitors all cell processes. In case of overheating, short-circuit, overvoltage, or deep discharge, the BMS board activates a protection that disconnects the cells from the charger to avoid damage from overcharging.
It's different with replicas. Here, overcharging can potentially become dangerous. We strongly advise against using them. You can recognize high-quality batteries by their CE marking and UN certificates.
We also recommend that you keep a close eye on your battery while charging to be nearby in case of any defects. If you ever need to charge your battery overnight, we ask you to put your battery in a fireproof battery bag and limit the power supply through a timer.
If you want to know more about "e-bike battery charging" or are curious about an e-bike, then make an appointment today at one of our many bicycle shops near you for a free consultation. Our experts will take the time to answer all your questions calmly.