First things first
E-bikes usually weigh more than normal bicycles. This is mainly due to the electric components, motor and battery. These enable you to transport heavier loads with your e-bike and to cover longer distances without much effort. But how much does the weight of an e-bike actually differ from that of a normal bicycle?
Find out how much an e-bike weighs, which Gazelle model is the lightest and what tips you should consider when handling a heavier e-bike here.
Contents:
How much does an e-bike weigh?

What is the lightest e-bike?

Tips for using a heavy e-bike

Free e-bike test ride
How much does an e-bike weigh?
Depending on the model, there are differences in the weight class of our Gazelle e-bikes: Our e-bikes weigh a good 20 to 53.5 kilograms. The last value, however, is to be understood as an outlier. This is our Makki Load, which is an e-bike with a transport box and enables the transport of children, pets and heavy shopping.
On average, our e-bikes weigh between 20 and 25 kilograms. This weight is to be understood without the battery, because the values can vary depending on the desired capacity.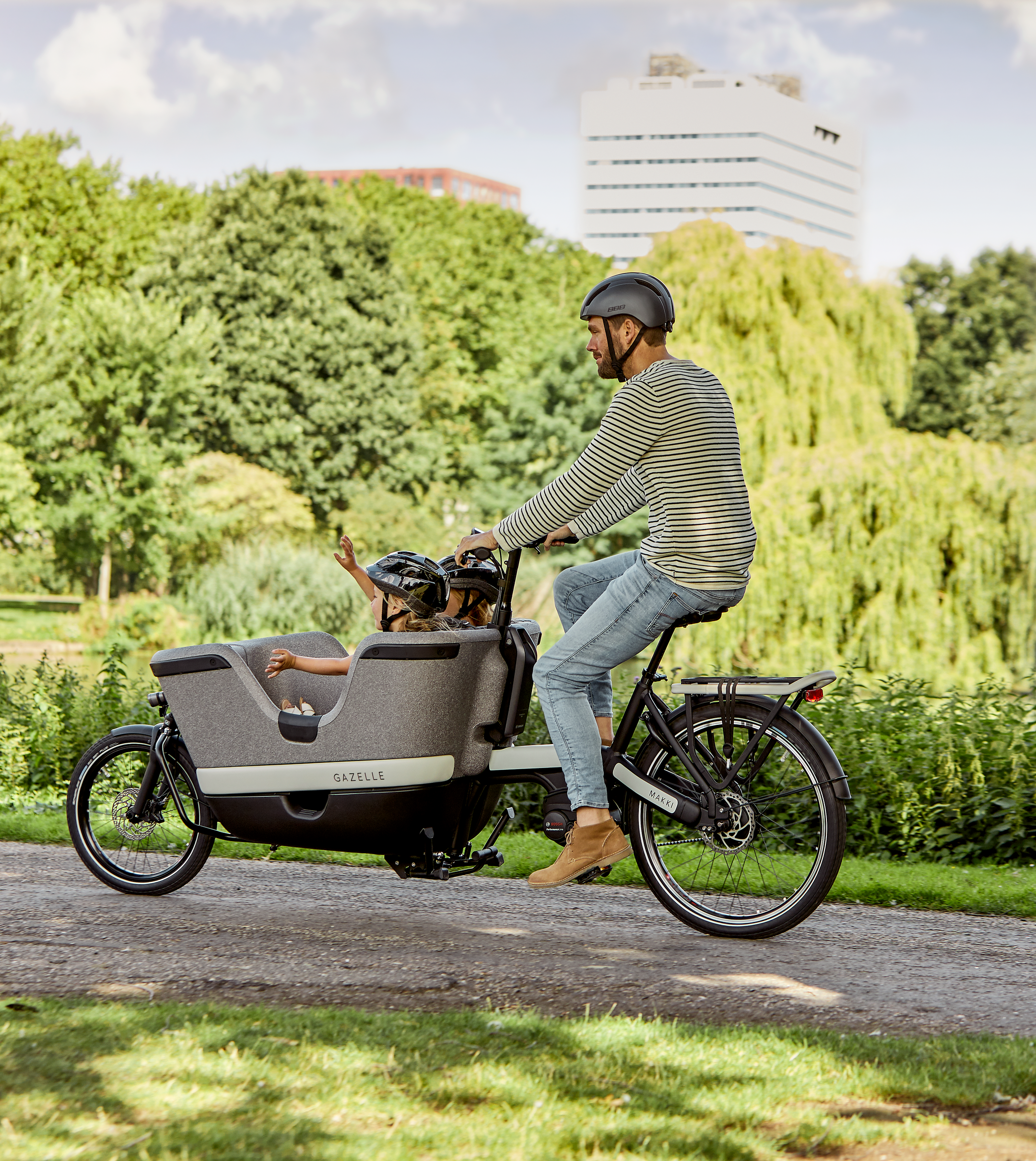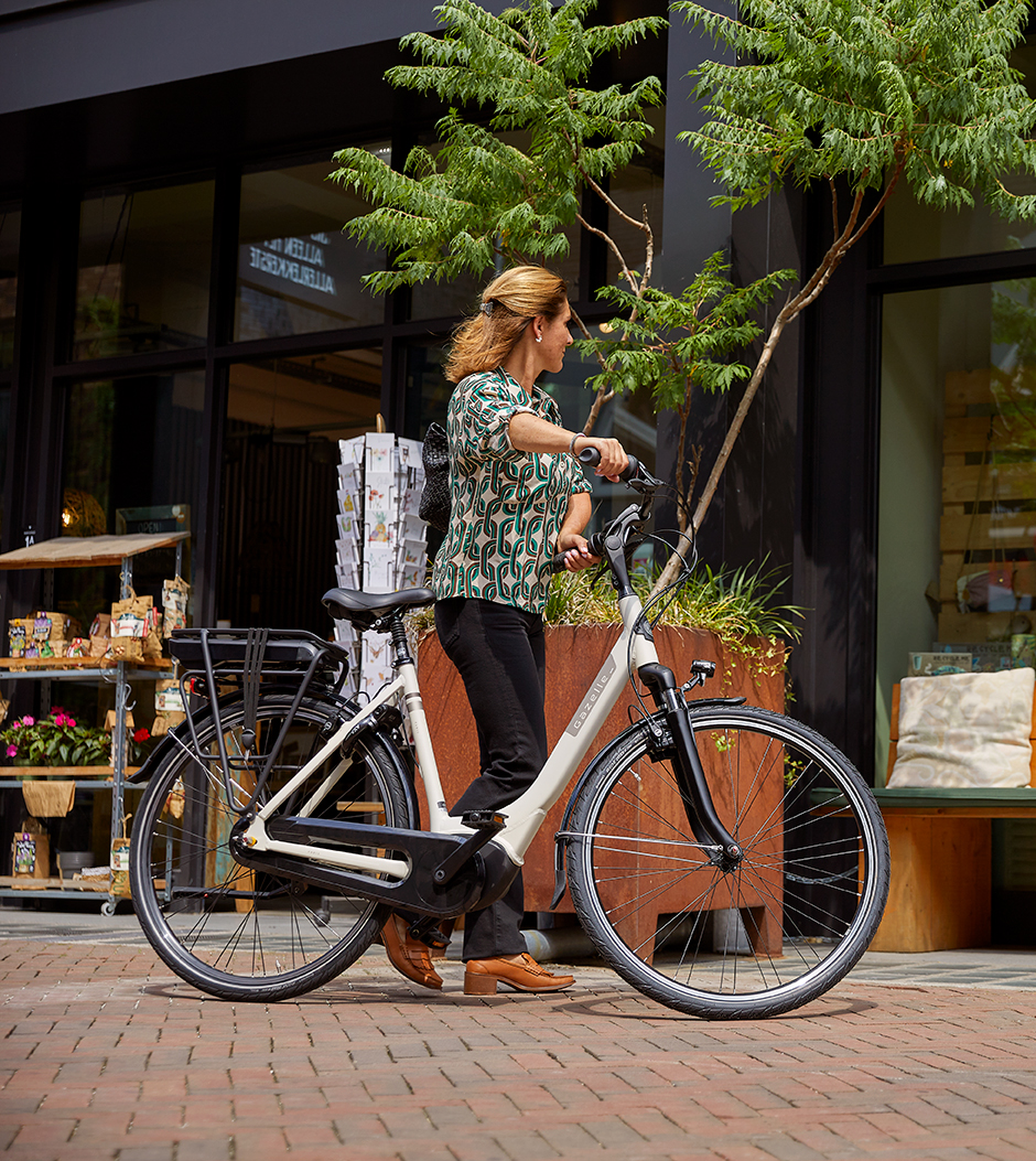 What is the lightest e-bike?
Now that you have learned that the Gazelle Makki Load is our heaviest e-bike, we would like to tell you which model is the flyweight. The Gazelle Paris weighs just over 20 kilograms and is therefore among our lighter e-bike model. But you don't have to sacrifice comfort, design or safety with this model.
Tips for using a heavy e-bike
If you decide to buy a heavy e-bike model, here are a few tips for everyday use.
Make sure you have the right posture when carrying your e-bike:
if you ever have to carry your e-bike up some stairs, you should pay attention to your posture. First bend your knees and then tilt your back straight forward until you can hold your e-bike close to your upper body. Tense your back and abdominal muscles before lifting your e-bike. Many e-bikes allow you to remove the battery and carry it separately.

Use the push aid for climbing stairs:
If your e-bike has a push-assist function, you can use it as a support. Start the push-assist function, hold the handlebars firmly and lift the front wheel slightly.

Use barrier-free access:
Do you want to transport your e-bike by train? In railway stations there are often barrier-free accesses such as lifts or ramps. Use these with your e-bike as well.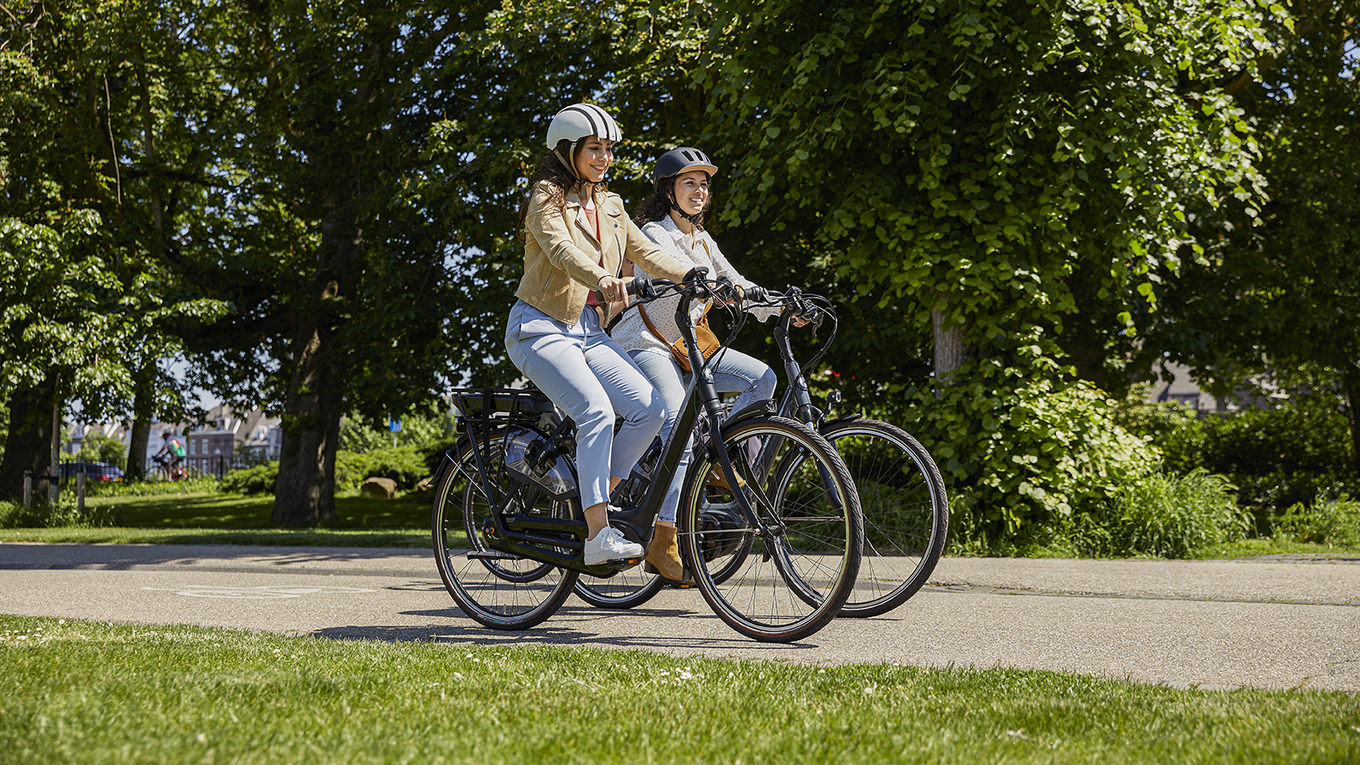 Things to think about before buying an e-bike
E-bike parking:
E-bikes are not only heavier than non-motorised bicycles, they are also expensive and therefore sought after by thieves. So before buying an e-bike, check where you can safely park your bike at home. In the case of a bicycle cellar without a bicycle rail on the stairs, this can be a difficult manoeuvre. However, you may have the opportunity to fit a bike rail.

Test drive the bike:
If you have your eye on the model you want, be sure to arrange a test ride at one of our e-bike test centres or at a specialist dealer near you. If you have never ridden an e-bike before, the expert will explain to you how the electronics and acceleration work, how to get off the e-bike safely and how the brakes behave.

Practice, practice, practice:
Practice riding, braking and parking with your e-bike until you feel ready for real road traffic!
Get a feel for the weight of your bike
Did you know that you can take a free test ride on many different e-bikes at our Gazelle bike stores? Here, you can get all your questions answered by experts and get personal advice from a specialist.
Book a test ride