The New Wheel
Our mission is not only to change how we get around, but to bring good things and fresh ideas into the lives of people in our community and California as a whole.
We uphold our commitment to our customers through careful selection of technology, top-notch service and an unwavering optimism for the future of transportation and electric bikes in the Bay Area.
Come visit our electric bike shops in San Francisco and Marin County.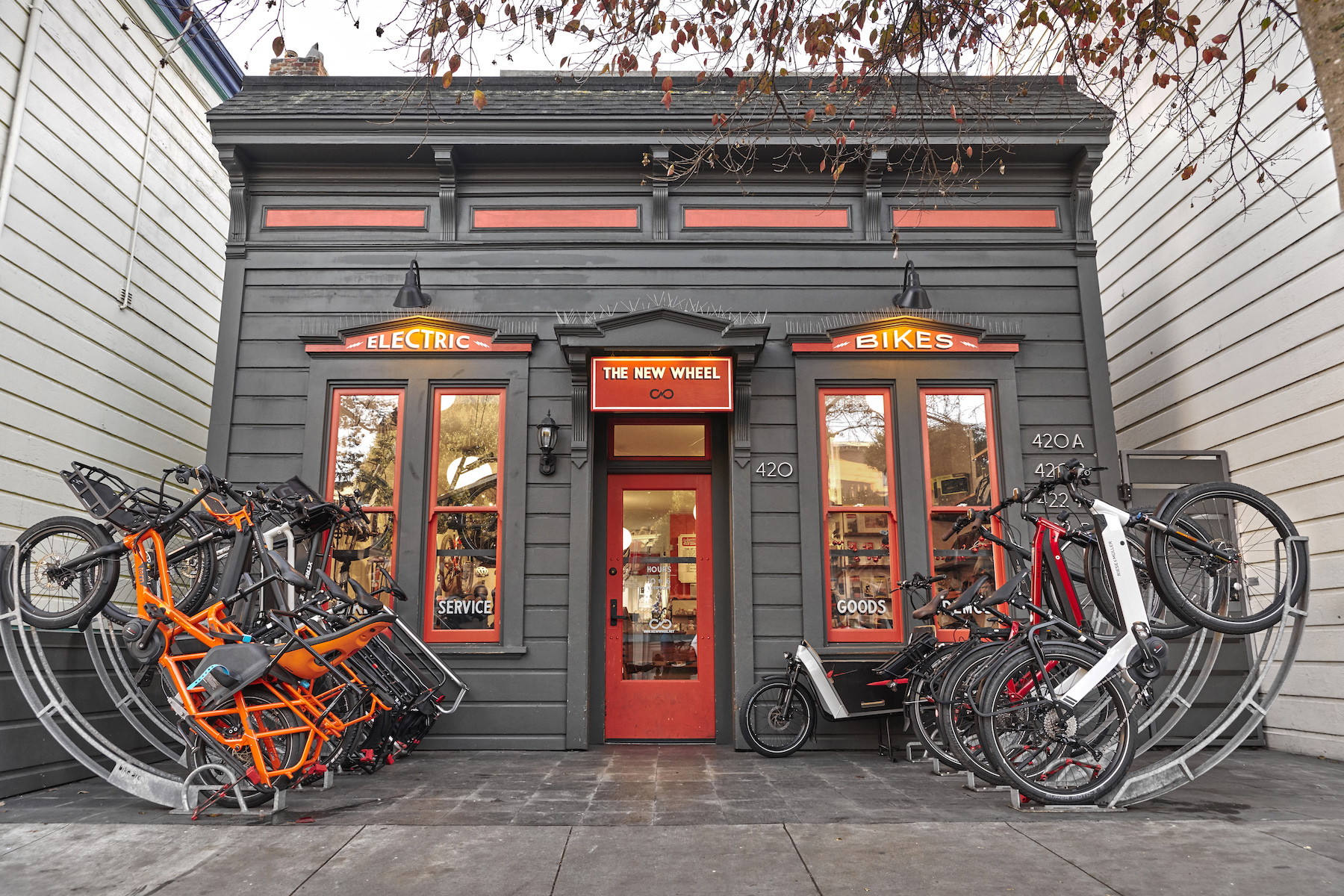 The New Wheel San Francisco
Our specialty is providing top-quality service with a view towards promoting long-term reliability and enjoyment of your bicycle. We can do it all in our full service shop, from tune-ups, to wheel building, to hydraulic brake bleeds. We take pride in the work we do because we believe in professional service, honest dealing, and most importantly, bicycles as healthy transportation.
Learn about a whole new way to explore Marin and beyond on a guided test ride with one of our staff members.