Hi Ben, tell us about your Gazelle? Which model do you have and how long have you had it?
I have the Ultimate C380 (step-through ebike), which I've owned for 1 year now.
How has owning a Gazelle changed the way you live?
My Ultimate C380 has truly changed the way I ride. I had another ebike before, but the weight distribution had the center of gravity up so high that you didn't feel safe riding with a lower amount of assistance. With my Gazelle, I can ride with the Tour assistance level and get a real workout. I live in a very hilly part of Los Angeles County, so an ebike is a must for a 57-year-old man like me. We made the decision to have only one car, so my Gazelle is my basic transportation for my commute to work (15 miles round trip) and errands like grocery shopping and picking up take-out food. I ride 10 to 23 miles most days. I've lost 70 lbs. since I got the Gazelle, and my blood pressure (110/70) and cholesterol (130!) are lower than they have been in years. My leg and core strength have also really come on strong.
How long have you been riding and is this your first ebike?
I've ridden off and on my whole life (58 this year). My first ebike was a Pedego City Commuter. I had that for about 3 years before I got the Ultimate C380.
How do you use your Gazelle–for commuting, errands, fitness, fun–or all of the above? Tell us how you enjoy the ride.
All of the above. I've lost 70 lbs. in the 1 year I've had it. We made the decision to have only one car, so the bike is my regular transportation.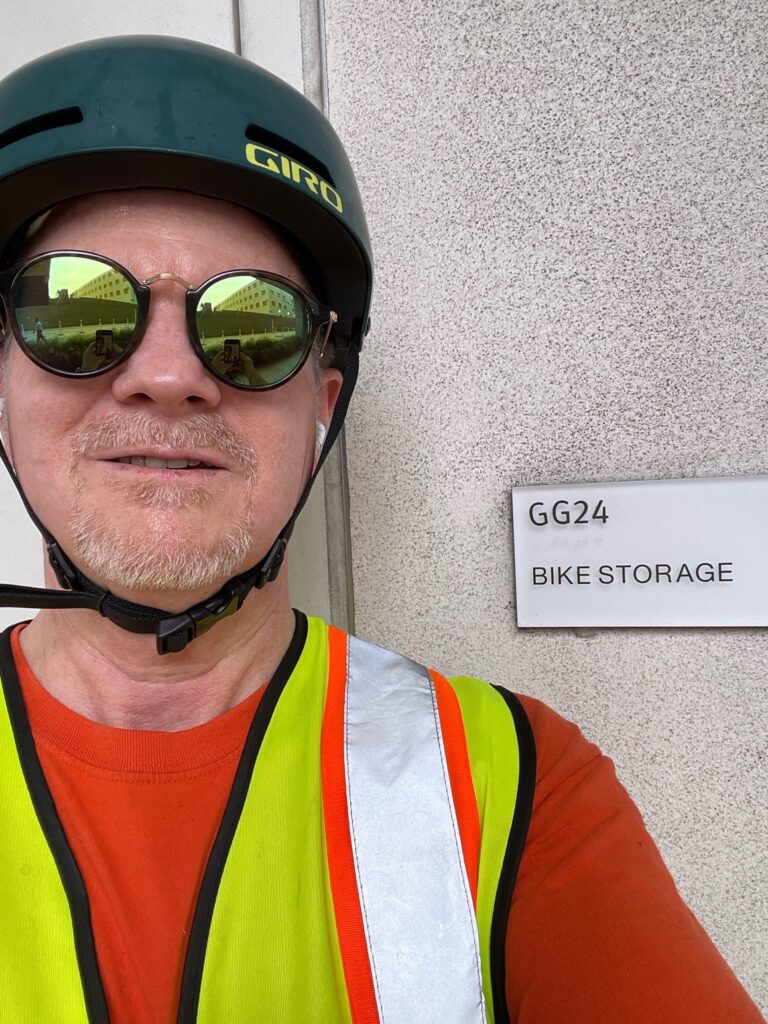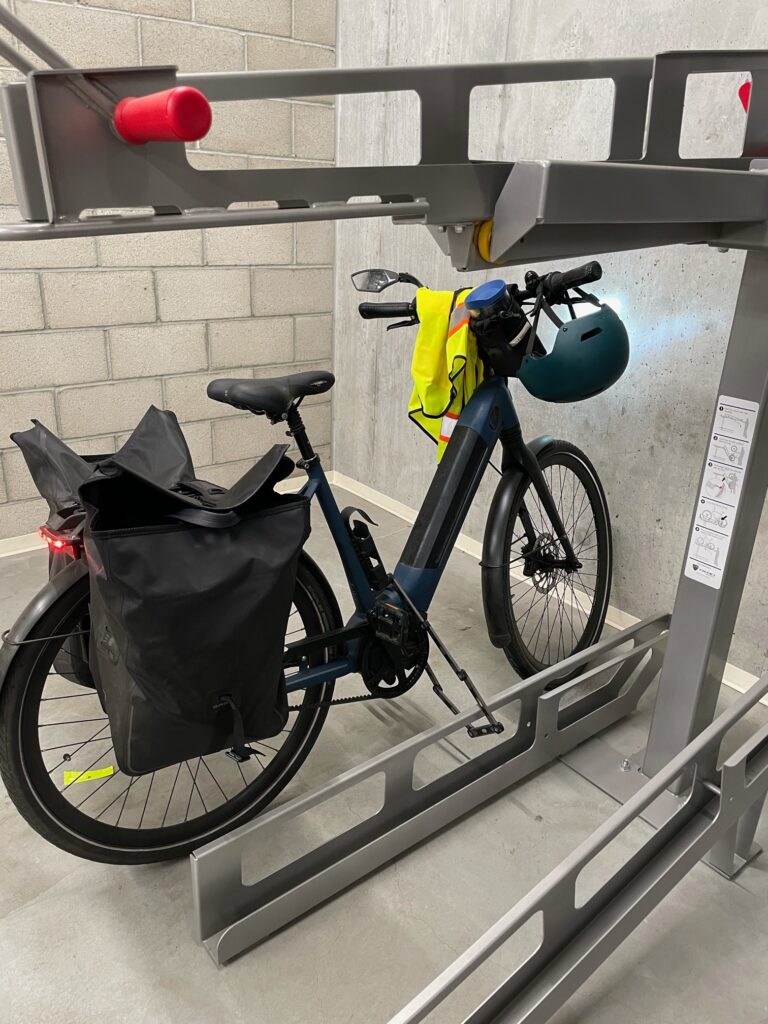 What has been your greatest or most memorable adventure with your Gazelle?
I got a wild idea one day and rode all the way to the Santa Monica Pier. That's about 25 miles, so fifty round trip. I saw parts of Los Angeles I'd never been to before (and I'm a native). It was great fun.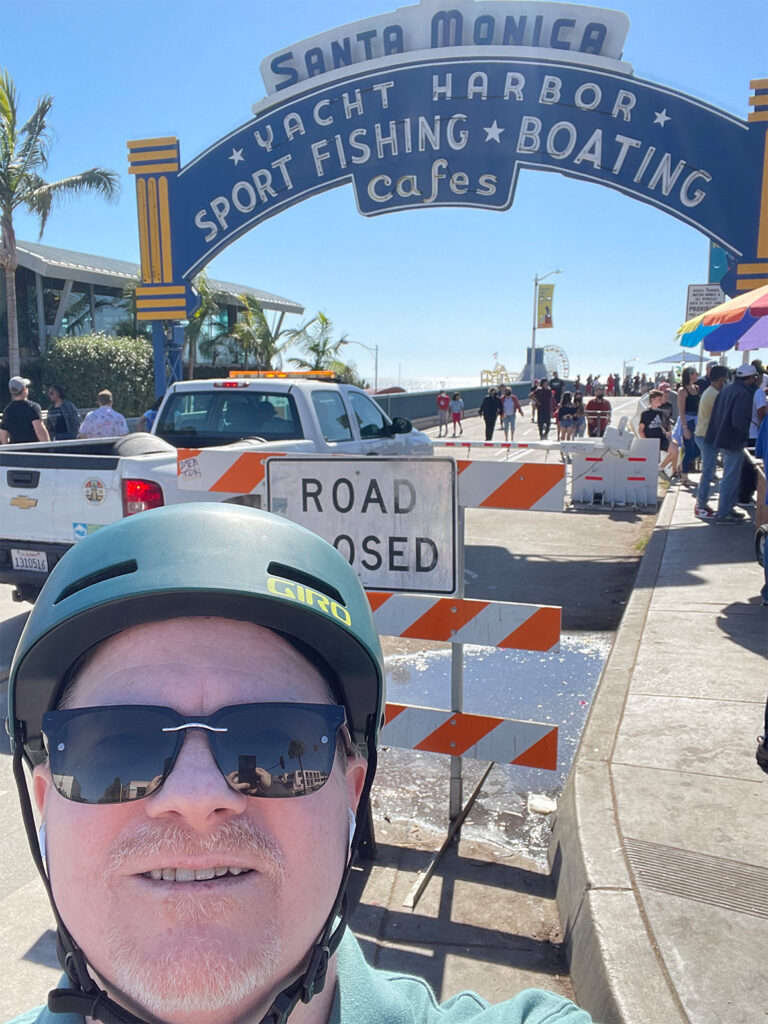 Have you taken your Gazelle on any other excursions lately?
To get my miles in, I make regular errands into adventures. I ride through beautiful Griffith Park and through an Equestrian District to go grocery shopping three towns away. I also love to ride along the LA River and through Los Angeles' historic neighborhoods. I'm nearing 60-years old and my Gazelle has helped me feel like an athlete again.
Check out our page on California eBike Laws to learn more about riding in California.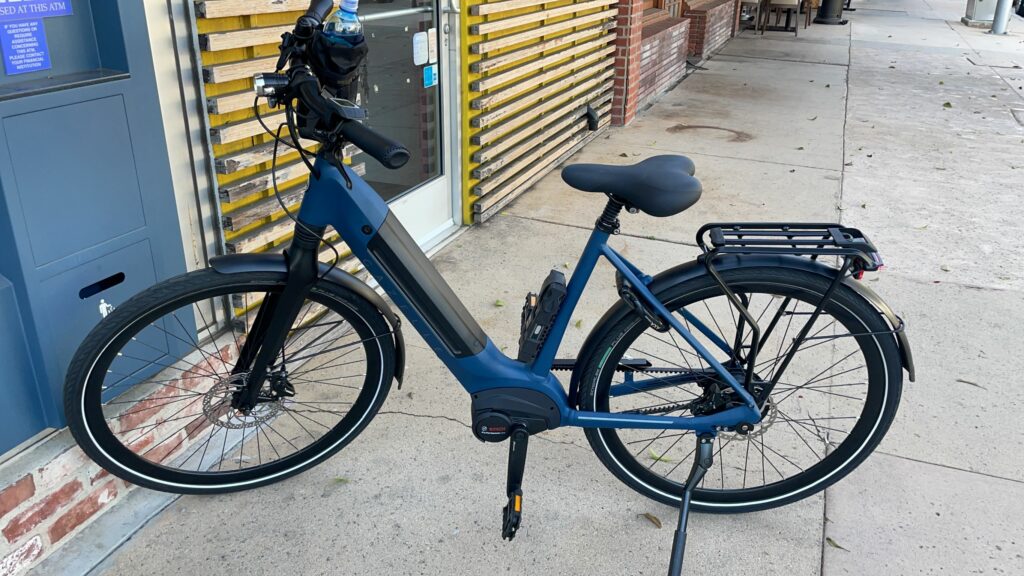 What are your thoughts about the role of cycling and ebikes in a more sustainable future?
Bicycles and ebikes must play a major role in reducing greenhouse gas emissions. We were a two-car family for years, but when one of our cars reached the end of its life, we decided that we would have one car and my Gazelle Ultimate C380. By commuting to work and doing errands on my bike, I'm making a real impact. Since I started tracking in May of this year, I've ridden 603 miles and stopped 276 lbs. of C02 from entering the atmosphere. My wife is Dutch, so I've seen a functioning bike society in the Netherlands, and I love it. As cyclists, we need to be ambassadors to encourage others to join us on this path to a sustainable future.
Anything else you would like to share about your Gazelle or your experience with it?
In hilly areas like where I live, my Gazelle makes it possible to be a daily biker again. My weight and all my health measures have improved dramatically, and I just plain have fun with it. I take it up on local residential streets and it's so stable I can ride with no hands for blocks. I truly love this bike.